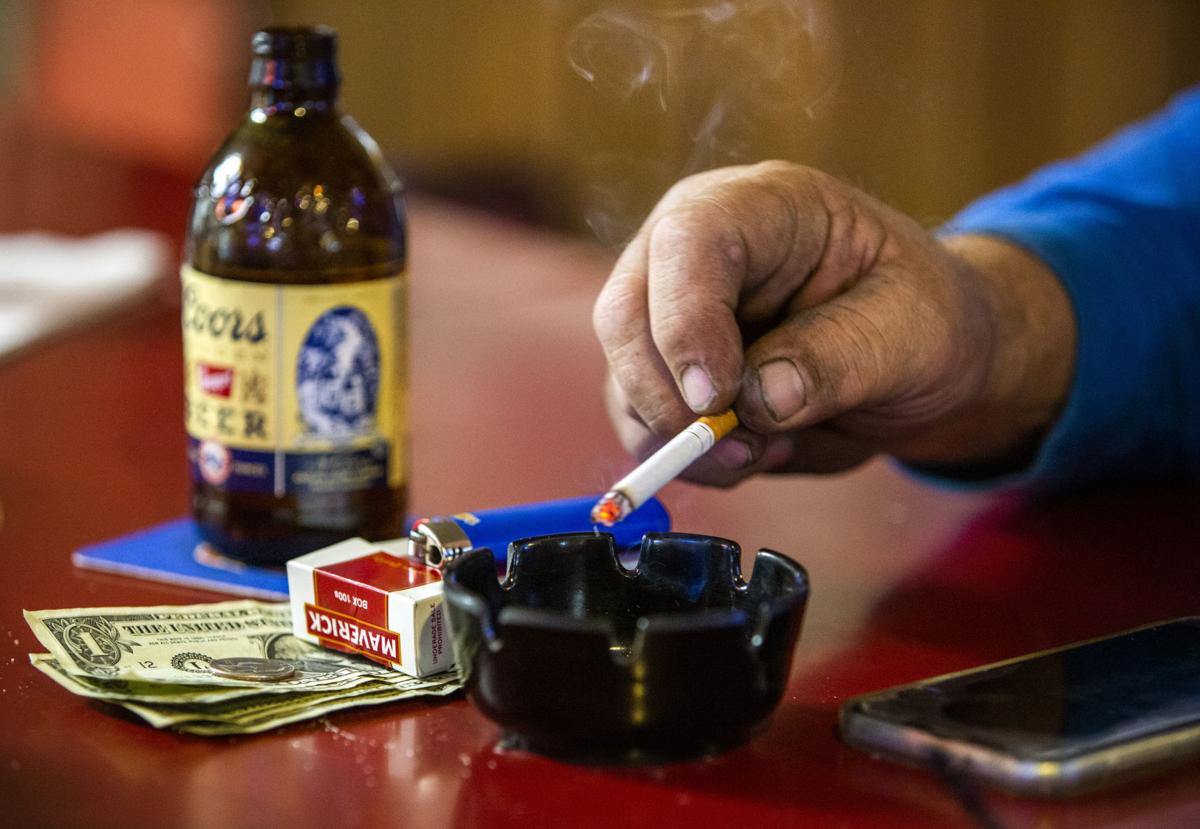 TWIN FALLS — Smoking's days could be numbered for some Twin Falls city parks and trails.
Twin Falls City Council members spoke favorably Monday about banning smoking at some city properties. The council did not vote on a ban, but directed Twin Falls Parks and Recreation to move forward and draft ban proposals. Twin Falls Mayor Shawn Barigar said the public will then have an opportunity to comment on those proposals at future hearings.
Councilwoman Suzanne Hawkins said she wants the city to look into a smoking ban, but she has concerns about how it would be enforced.
"Enforcement would be difficult," Twin Falls Parks and Recreation Director Wendy Davis said.
If imposed, a smoking ban would be enforced primarily with signage. Twin Falls Police Chief Craig Kingsbury agreed that enforcement would be difficult, but not impossible, and added that, depending on call volume, enforcing a smoking ban would not be at the top of his department's priorities.
Council members also discussed whether or not a ban should cover all city parks and trails, or include exemptions. City Councilman Greg Lanting said that the golf course would suffer from a smoking ban.
"I can see (a ban) having a negative effect on our goal to have the golf course be self sufficient, because it would force smokers to other golf courses potentially," Lanting said.
City Councilman Chris Talkington said he would not be in favor of exemptions to the ban. He said it's time to stop thinking about smoking in public city spaces as a privilege.
"I kind of equate this — people who are claiming they have a right to smoke anywhere and everywhere — to those who refuse to inoculate their children because they have a right to decide the fate of their children," Talkington said.
Talkington also noted that he would like to see a ban include vaping, which he referred to as a "horrendous problem."
All present council members were amenable to the idea of a ban. City Councilman Chris Reid also highlighted the fire hazards associated with smoking in open spaces.
Twin Falls Mayor Shawn Barigar said he has found public smoking to be a nuisance at times.
"Having been to a couple of downtown concerts, it can be a little irritating when the person sitting smack in the middle of the crowd is the one chain-smoking the entire time," Barigar said.
But he also pointed out that setting expectations is a critical piece of the puzzle when it comes to public smoking. For instance, smoking might be fine at a beer garden. Smoking might be allowed in city parks, provided an event has necessary permits.
Get local news delivered to your inbox!
Subscribe to our Daily Headlines newsletter.