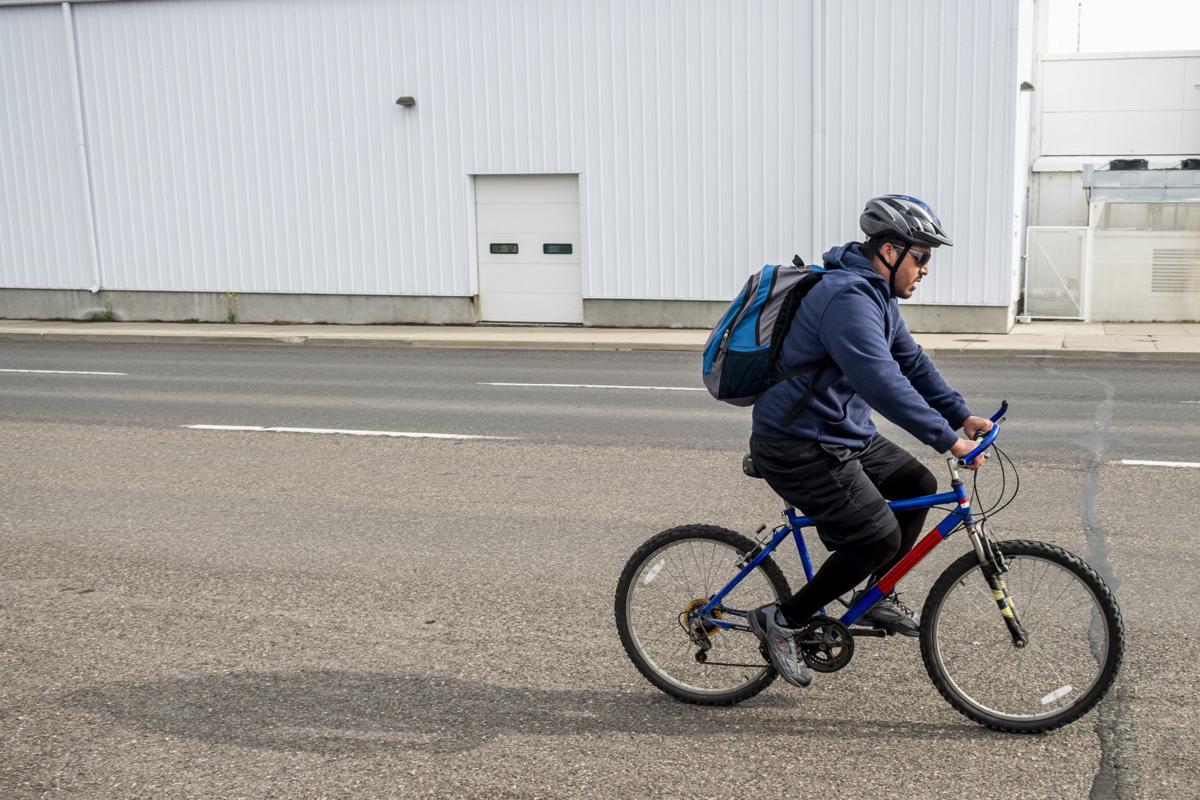 TWIN FALLS — Nando Lomes has pedaled his bicycle 478 consecutive days and logged more than 2,700 miles. He's not alone in celebrating the 50th anniversary of Earth Day.
Suzanne Cawthra is another bike commuter, commuting on her bike since 2013.
Each cyclist's story of why they chose to commute on two wheels is unique.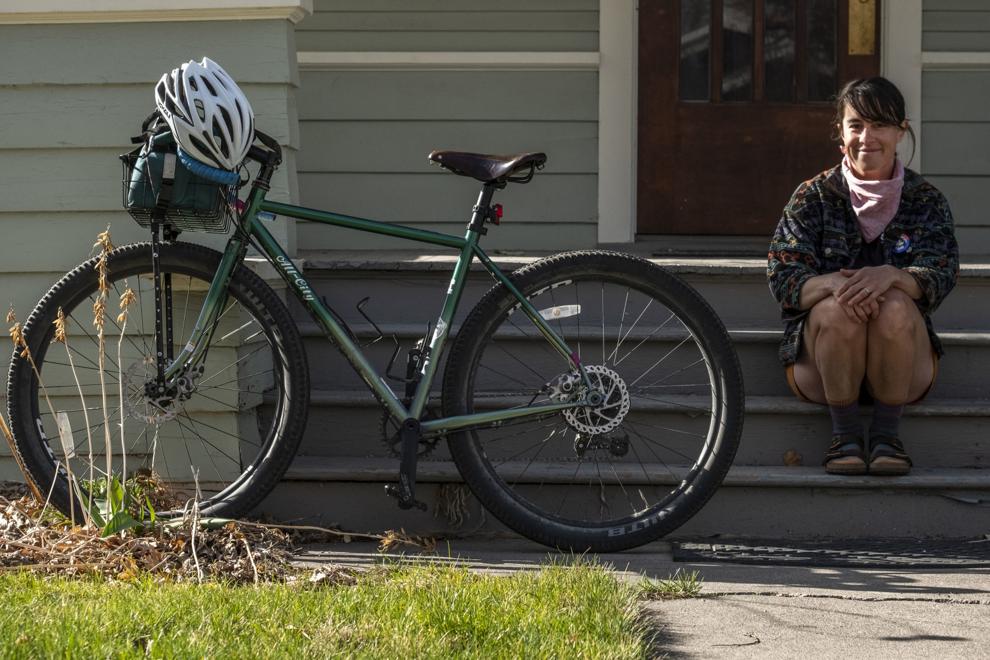 The feeling they — and others like them — get from pedaling differs entirely from those who drive cars everywhere, they said. They enjoy taking their time while pedaling in their environment, getting exercise while heading to work and keeping costs down while doing their part to lower carbon emissions.
"People who are walking and biking are more likely to stop into a small shop and buy something or eat a snack somewhere than if they were just flying down the street at 55 mph," Cawthra said.
She now bikes 100% of the time.
Their journeys, however, didn't start out easy. Both started with car crashes.
"My car was totaled," Lomes said. "So I had to sell it for scrap metal."
Because he suffered an injury to his knee, he thought running for rehab would be difficult due to the impact on his knees. But low-impact cycling made sense.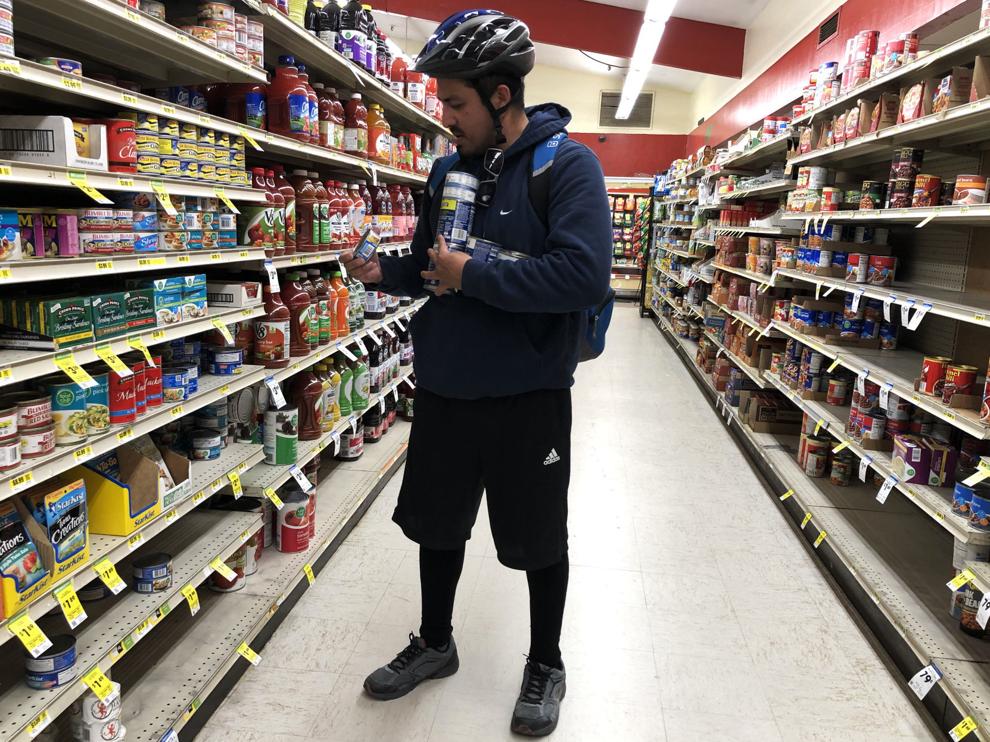 He didn't realize how cycling would change his life at the time.
"I never really thought of it as a mode of transportation," Lomes said. "I wanted to do something where I could bike but I could do it on a daily basis instead of just riding out on the trails and in the mountains. So I started going to work, in January 2019, when the temperature lows were like 12 degrees."
Trading floor pedals for bike pedals
Parking a car on a college campus can be an expensive hassle for any student.
Cawthra found this out the hard way when she moved to Portland, Oregon, in 2006 to attend the University of Portland. Freshmen were not allowed to bring cars to campus, so she was forced to leave her car back at home in Twin Falls, where it was totaled in a crash.
She decided against replacing it — and that decision started her bike-commuting journey.
Cawthra took a job as a social worker teaching financial education classes to survivors of domestic violence. She immediately bonded with two of her co-workers and found out they were cyclists too. All three biked from home to work and back.
"We created a strong, intimate bond with each other," she said.
As a freshman, Cawthra biked two miles a day. At the height of her eight-year stint in Portland, she commuted 14 miles roundtrip each day.
A lower carbon footprint
Lomes' interest in lowering his carbon footprint grew while watching films and documentaries about climate change and the effects humans have had on the environment during the past quarter-century.
"I wanted to do something, to do my small deed, and try and help the environment," he said.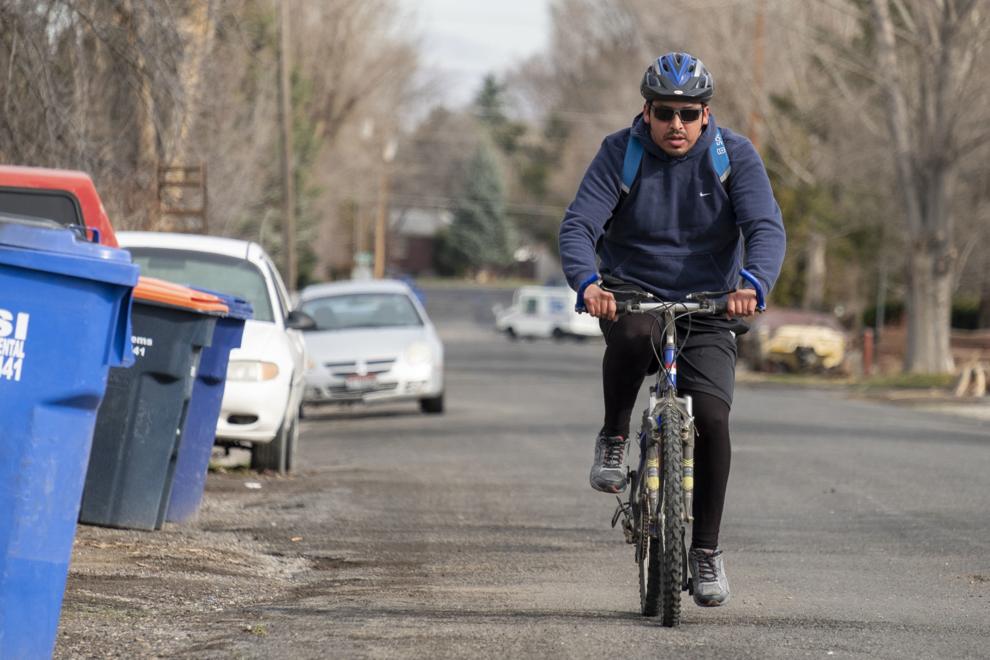 His commute biking from his home near the College of Southern Idaho to work at Treasure Valley Vending was a six-mile roundtrip. Along with trips to the barbershop, post office and grocery store, Lomes began logging the miles and saving money.
"January went by, February went by, (then) March, and the people I work with are just like, 'Why do you do that? How do you do that?'" he said. "I come into the warehouse and I'm carrying this (backpack) and I'm covered in snow, drenched in rain...
"But then I thought, I'm doing it because I want to stick to something that I think is important. Maybe it might not be important to others, but I wanted to stick to it."
Enter 'CicLAvia'
In 2013, Cawthra moved from Portland to attend graduate school at the University of Southern California, where she encountered Los Angeles car culture firsthand.
She then switched her bike pedals for floor pedals.
"So for the first time in eight years I was driving a car regularly again," she said. The university is in the heart of the city, and she got lost a lot and became very stressed while driving.
But that didn't last long.
She got back into cycling and commuting on her bike after attending the CicLAvia event in downtown Los Angeles. The city closes down 12 miles of streets for cyclists to enjoy empty road surfaces, making it a big party in the middle of the street.
"It's nice that the city of Los Angeles values public transportation and active transportation enough to close down a major road," Cawthra said. "And it is a way that we can share something with everybody around us."
Cycling became her way of getting around once again.
"Cycling to school, my internship, work, it became a way to see the city in a way she had never experienced before," Cawthra said. "It allowed me to see weird art underneath the overpasses and art in people's yards, tiny restaurants and shops you don't when you're normally on the freeway."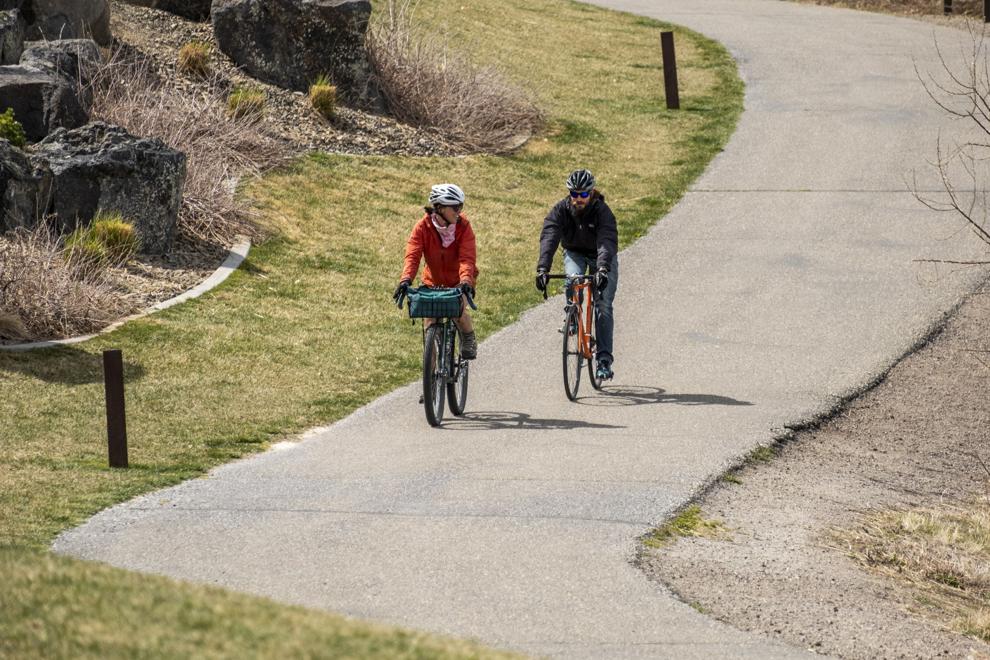 She quit the job and started following her dream of going on a big bike trip.
"I had always dreamed of going on a big bike trip," she said. "So I quit my job. I came back to Idaho, took a Greyhound bus to Portland and I cycled from Portland back to Los Angeles, Los Angeles to Death Valley and then realized I couldn't base my life around driving anymore."
She's been back in Twin Falls for a few years, and until the COVID-19 shutdown, Cawthra has continued to bicycle between her home and workplace, The Twin Falls Sandwich Co.
The benefits of cycling
Lomes says he has saved thousands of dollars over the last 15 months by commuting on a bicycle — while staying in shape and feeling less stressed.
He understands the convenience of owning and driving a car, so he doesn't want to preach about biking. People can, however, do their small part as he does.
He gets an odd look here and there, he said, but he continues to pedal along.
Since January 2019, he's lost around 15 pounds.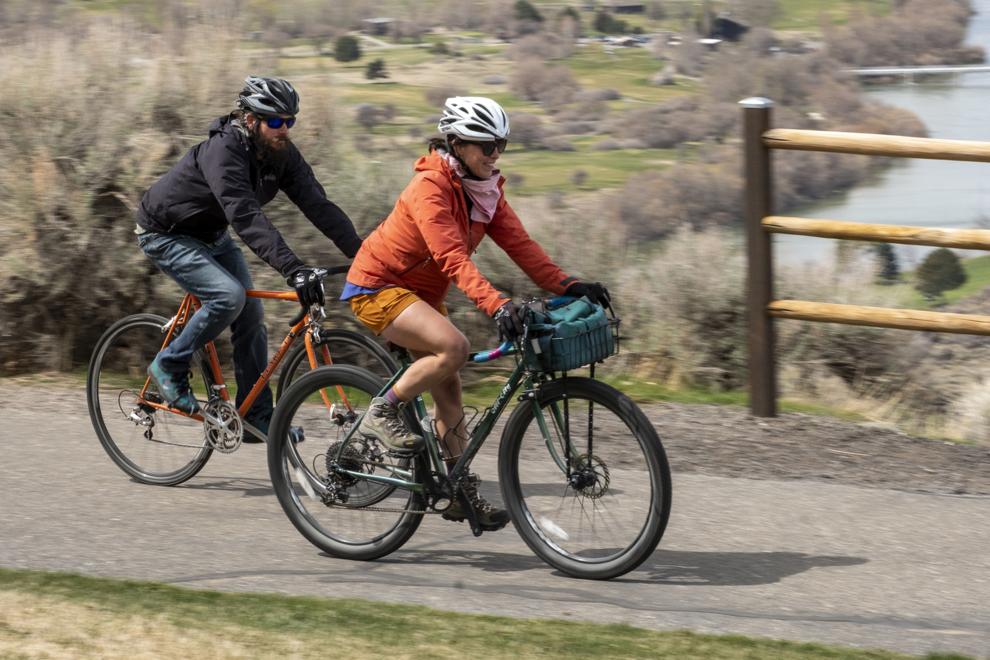 "It keeps me healthy," Lomes said. "I'm doing it each day, either for work, errands or recreation.
"So whether it is for my health or advocating for the environment, I'm doing my small part."