Water, water, everywhere – flooding hits Mini-Cassia
Massive flood waters swamped residents and businesses starting the second week of January, and lasting for weeks in Mini-Cassia.
Widespread water damage left residents in both counties scrambling as people worked days on end trying to save their homes and repair the damage.
Roads became submerged, leaving people either stranded in their homes or away from them. School buses couldn't run routes because of water on the roads or road damage, livestock was in danger and fields became lakes that leaked into nearby farmhouses and outbuildings.
A federal disaster was declared in both counties.
On the heels of the ground flooding, another potential disaster loomed large as water levels at Oakley Reservoir rose with the melting mountain snowpack.
The threat prompted officials to take a hard look back at 1984, when a similar set of circumstances caused a catastrophic flood that threatened to put the city of Burley underwater.
That year, digging an emergency canal kept flooding at bay. This year's scare prompted officials to put the old canal in use to divert water threatening to top the spillway. Officials also implemented additional safety measures to guard against future dam disasters.
Tiffani Streling's remains identified
More than two years after her disappearance, Tiffani Streling of Burley's remains were found and identified in a rural area of eastern Jerome County.
At age 22, Streling went missing on May 16, 2015, in a case Cassia County Sheriff investigators call a potential homicide.
Human bones were discovered at a construction site and were later confirmed to be Streling's through dental records.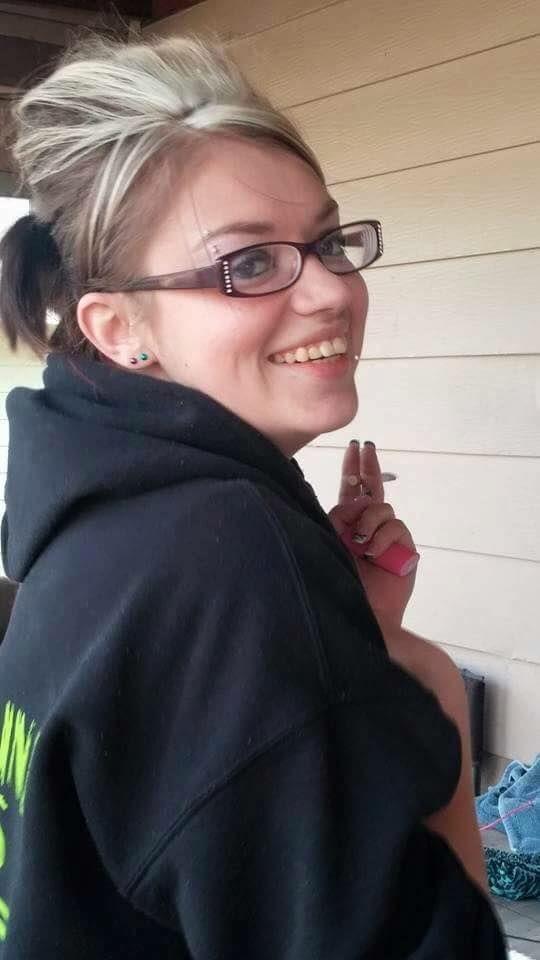 Streling's family helped piece together the last day she was seen as she prepared to move in with a new boyfriend and had an encounter with a previous boyfriend who was the father of her deceased child.
Her boyfriend at the time reported her missing to police the day after she was last seen by family, and search parties formed several times to look for the missing woman.
Ronnie Kincaid sentenced
Ronnie G. Kincaid Jr. was sentenced in September to spend 20 years to life in prison for killing his wife, Melissia Kincaid.
Kincaid was sentenced nearly two years to the day when Melissia was found by police at her Declo home.
He initially took a plea deal amending the charge to second-degree murder, but later fired his attorney and tried to reverse his plea.
The day he was sentenced, he continued to deny the charge that he murdered and sexually assaulting his wife.
Melissia's family received little comfort from the sentencing, as they did not feel that justice was served.
New Mini-Cassia airport moves forward
A set of plans for the new Mini-Cassia airport was sent to the Federal Aviation Administration for scrutiny in December.
The city has tried to relocate its municipal airport for decades, but government officials or landowners have always spoken against it, challenging efforts. A task force in 2016 identified two possible sites for a new airport, including one south of Interstate 84 and Exit 216 that will soon go before several FAA divisions to look for red flags in the plan.
The site is designed to be built in three phases over 20 years, and plans include room for the airport to grow if needed.
Meanwhile, the city is hoping state legislators will draft a new law that will allow Minidoka County and Cassia County to form an airport taxing district, similar to a highway district to govern the new venture. Citizens within the district would need to vote to approve it.
The city of Burley is the sole sponsor of the airport, but the new site is out of city boundaries.
The FAA has told the city that it will no longer fund the current airport, which doesn't meet safety standards. City officials say the airport will inevitably close, and they would like to put a new airport in place before that happens.
Engineers say the project is still about five years from turning dirt at the site, and must still go through an environmental assessment process and property acquisition.
New schools fill with students
Cassia County schools that had been under construction began to fill with students in 2017 as many of the school district's projects, funded by a $37 million construction bond, were finished.
Students moved into Burley's new John Evans Elementary in the late summer, and both Declo Elementary School and Raft River High School moved into their new schools at the end of December.
The Cassia and Minidoka County School districts also collaborated for the first time on apprenticeship classes designed to give students glimpse into modern manufacturing and see some of the high-tech jobs available.
Growing Mini-Cassia
Several new businesses announced they were opening shop in Mini-Cassia in 2017.
Georgia-based Standridge Color Corp. built a 58,000-square-foot facility that adds color to plastics like clothing and vehicles.
The company on West Railroad Avenue, north of the city's airport, will employ about 30 people when in full production.
Days after J.C. Penney closed on July 31, Ross Dress for Less announced it will be opening a store in the space.
Justin Silcock, owner of Rivergate Crossing plaza, said the old JCP store will be revamped to fit its new tenants.
Silcock and his partners purchased the old mall in north Burley in 2014, which had been deteriorating for years, and they are turning it into a modern shopping center.
Along with seeing retail and industrial growth this year, Mini-Cassia also experienced some growing pains as a housing crunch hit the area.
Several large housing projects are in the works, but 2017 left potential home buyers and renters in a quandary. Several companies reported that employees they recruited for work turned down jobs after they failed to find a place to live in Mini-Cassia.
After six years of planning, Rupert is ready to start construction on a $2.7 million renovation of the Rupert Square.
Funding will come from a community development block grant, general obligation bond, city and in-kind contributions and private donations.
In December, Family Health Services announced it was building a new clinic in downtown Rupert in a partnership with the city of Rupert.
Rupert officials said it was a win for the city and will clean up a vacant property and bring more people downtown.
Officials hope to start construction after the city's Fourth of July celebration.
Burley's downtown also began to see growth with a new restaurant and office space under construction, and the city has the option to buy two additional lots for public parking.