About six years ago, Sean Standley and Randy Winn officiated a varsity boys basketball game between host Minico High School and its archrival Burley.
Standley and Winn had long ago accepted that every time they blew their whistles in a game, half of the gym would be angry, no matter the accuracy of their calls. That dynamic was amplified whenever the game's stakes were raised, such as Burley versus Minico.
Standley and Winn escaped Minico's gym that night without any major errors. After the game, they unwound at a restaurant in Burley. As they ate, a man approached. He knew both men and knew they were both referees, and he attended the Burley-Minico game. But he had missed one detail.
"Who were the officials on the Burley-Minico game tonight?" he asked.
Standley and Winn looked at each other, chuckled and informed the man that he was looking at the officials. He stared blankly for a couple seconds, looking embarrassed. Before walking off, he told them, '"Good job."
"We thought, 'We must've done our job,'" Standley said. "Nobody noticed we were there."
Standley began refereeing 29 years ago, and he's still chugging along largely because of games like that. He loves the sports he officiates, and he enjoys officiating, especially when nobody in the crowd pays him any attention.
But Standley calls fewer games than he once did. Last month, he stepped down as the District 4 basketball commissioner, a position that oversees all of the basketball referees in the Magic Valley. He mainly left the role to spend more time with his family and in his full-time job as the city of Twin Falls code enforcement officer.
He's considered dropping officiating altogether, and he's hardly alone.
The number of officials in the state has steadily decreased over the last decade, and Idaho is a microcosm of a nationwide shortage. Officials have cited several explanations for the poor numbers, namely abuse from parents and coaches, and they have struggled to find solutions.
And yet, hundreds of people in Idaho, including veterans like Standley, don the stripes, knowing they might leave the field or court feeling miserable. The thankless job has its perks, but the perks, like officials on a good day, often go unnoticed.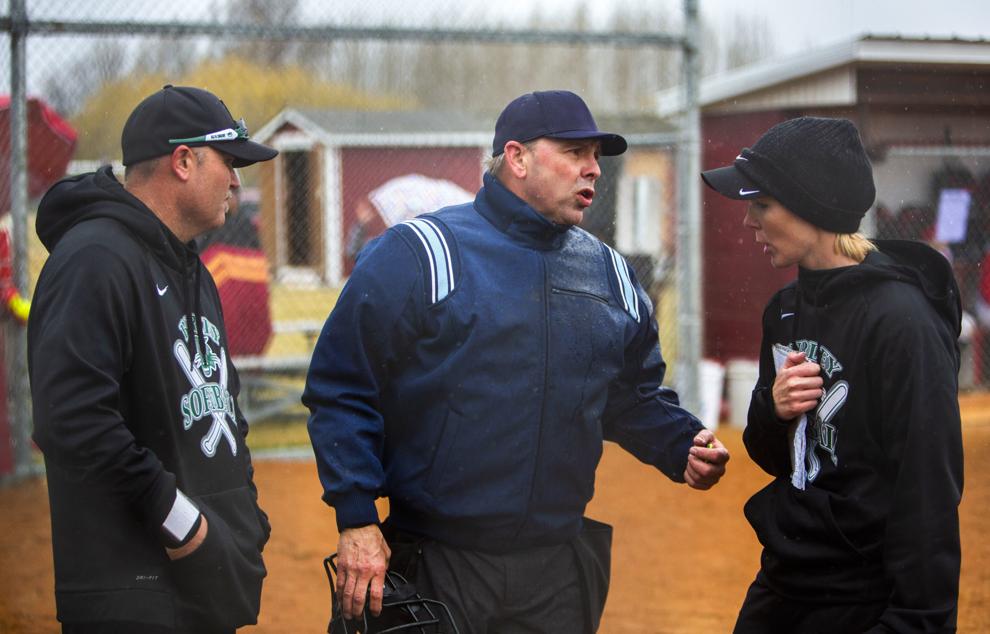 A tough job
From the 2011-12 season to 2016-17, every high school sport in Idaho saw a drop in total number of officials, according to data provided by the Idaho High School Activities Association.
According to several District 4 officials, fan abuse is the largest reason for the decrease in officials.
In January of this year alone, three instances of fan misbehavior made headlines across the state. A parent threw a coat a referee during a Mountain View High School girls basketball game; several Salmon High coaches resigned after one of their cars was vandalized; an Eagle youth soccer coach received an anonymous letter filled with racial slurs and threats.
District 4 umpire Mark Greene said a fan once followed him home after a game he worked. Greene decided to go to a friend's house, so when the fan showed up, he faced Greene and five other men.
"He was a little hot when he got there, but we talked it out," Greene said. "I don't know if it was the pressure of five guys who had my back or my reasoning was good, but he saw what I was going for."
These sorts of incidents, some of which have involved criminal charges, represent a fraction of the vitriol directed at officials each season.
Fan abuse is not a new phenomenon, but several local officials who have held the job for decades said it's gotten worse over time. Officials said the lowest levels, such as junior high, often feature the most combative fans. Those levels generally include the newest referees, who are more liable than veterans to make mistakes. That inexperience, officials said, might explain why the fans are rowdier, and why retaining young officials can be difficult.
Few of the officials can pinpoint why the abuse has worsened, but they've drawn a straight line from the abuse to the referee shortage.
"Every year, I question why I do it," said Randy Bernhard, a Twin Falls resident who has officiated for 30 years. "Parents are a different breed nowadays."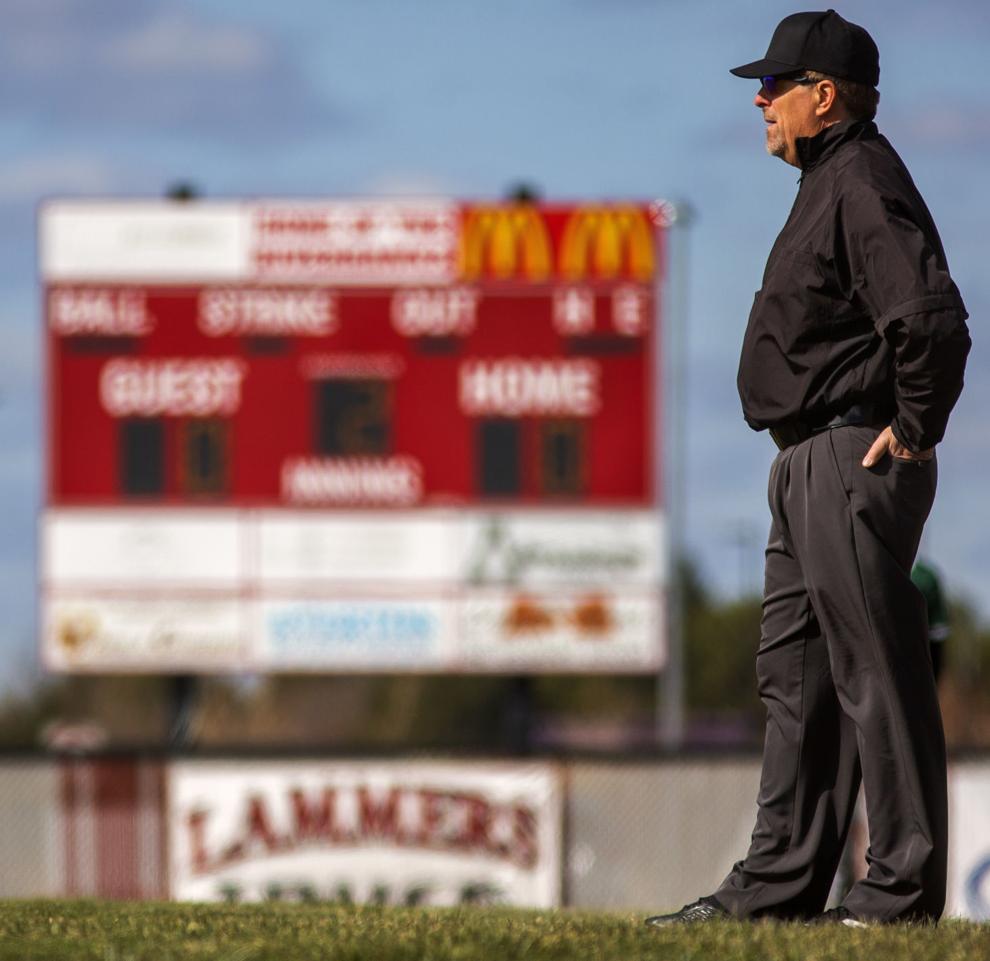 Officials fear that the increase in abuse has deterred younger people from even giving officiating a try. Standley had some success recruiting referees during his 12 years as the District 4 basketball commissioner, but more than 90 percent of them quit, he estimated. It's not just the newcomers who call it quits either; several longtime officials have also stepped away from the profession.
"The guys and girls I've contacted who've done it in the past, when you ask them why not do it again, a lot of them say it's not worth the measly pay to get ridiculed and embarrassed and feel horrible in front of a bunch of people," said Gary Krumm, the District 4 commissioner for baseball and softball.
Varsity official salaries range from $49 (volleyball) to $62 (basketball and football) per game, while junior varsity and freshman figures are a tick lower, according to data from the Fourth District Activities Association. Officials at both levels are reimbursed $0.45 per mile for travel to and from games.
Not every official classifies the pay as measly, but those who are happy with the salaries, such as Fourth District football commissioner Kenny Lively, still understand money's importance.
"If you do it for the money, you're doing it for the wrong reasons," Lively said. "But you wouldn't do it without the money."
Officials are independent contractors. They make their own schedules, so they can work as many or few hours as they want. But before they can even work a game and get paid, they have to shell out hundreds of dollars for equipment.
"You could easily, the first year, pay about $280 (for equipment)," Greene said. "Then you've gotta go to meetings. All the time it takes, and you don't get a dime until you get on the field."
Games during the week are limited to the mid-to-late afternoon or evening because of when schools adjourn. Most officials get off work before night games start, but some sports start games earlier. Baseball and softball, for instance, regularly begin games at 3 or 4 p.m. to accommodate fields that don't have lights. And JV and freshman games in some sports are played before the varsity contest, with even earlier start times.
"If you don't own your own business or you don't have a flexible job, it's hard to leave to go do that stuff," said Winn, who took over for Standley as the District 4 basketball commissioner last month.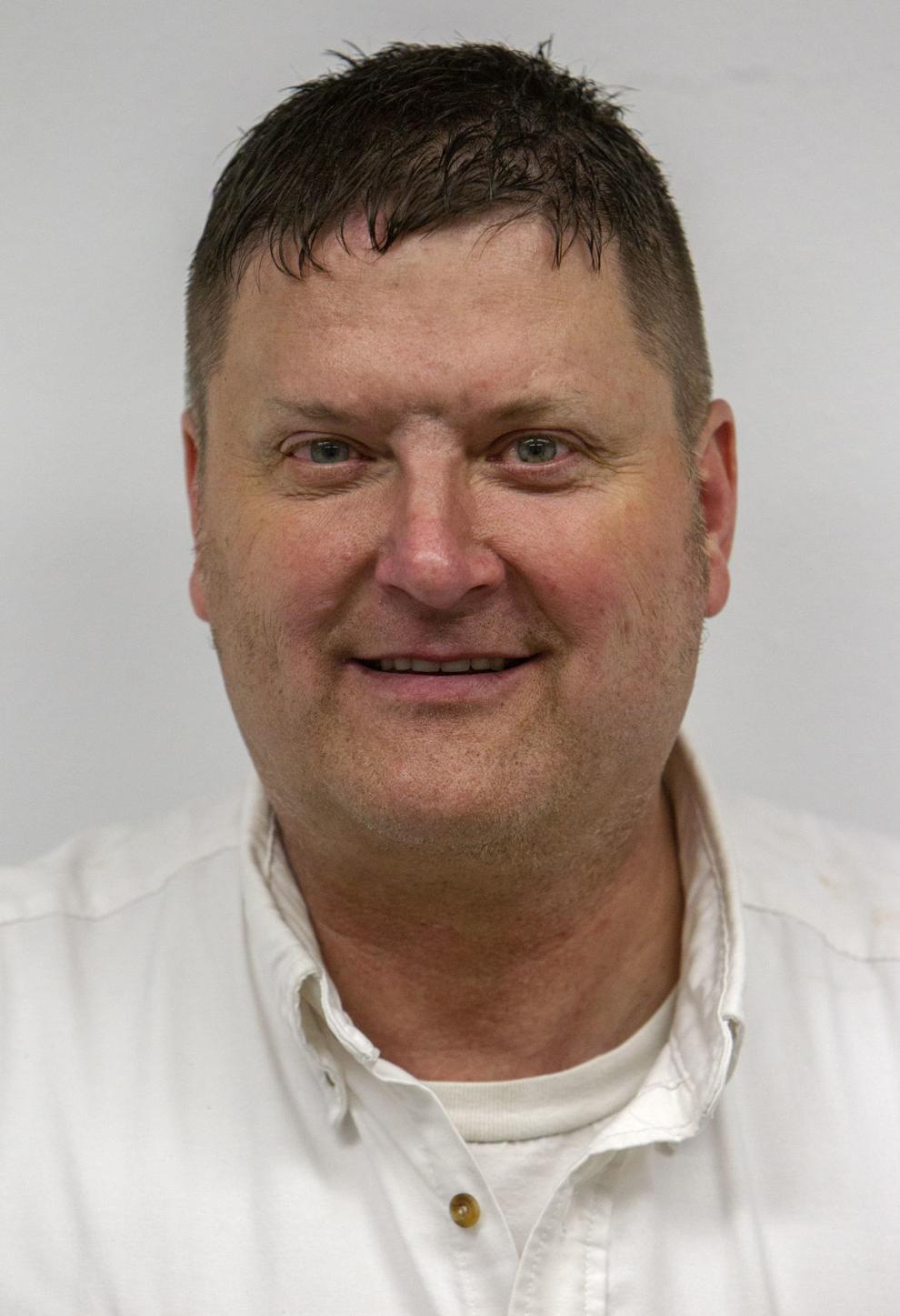 Officials also have lives outside of work.
Winn, 50, has been a basketball referee for 27 years, and he's officiated at every college level – Divisions I, II and III, NAIA, junior college – as well as high school. He enjoyed the work, and the money was good. For four months a year, he'd fly out of Twin Falls every Thursday, travel to several cities to officiate college games and fly back home on Saturday.
When his daughter was born five years ago, however, he realized that schedule was no longer feasible.
"I told my wife, '10 years from now, nobody cares what game you referee,'" he said. "But if you weren't there for your little girl, she'll remember that."
Officiating involves a healthy dose of physical activity, a flexible schedule and thick skin. Officials know they're not perfect, and they understand how intense games can become. Fans and coaches have yelled at officials since the dawn of sports, after all.
To do the job, officials have to accept that a large chunk of their experience will be unpleasant.
"It really takes a special person to be an official," Standley said.
Why do they do it?
Officiating often appears a thankless profession, but the ones who have done it for years genuinely enjoy the work. Though their specific motivations vary, their origins are similar.
Some saw officiating as a way to stay connected to the sports they enjoy. They wanted to give back to the community and support budding athletes. They wanted to stay in shape. They wanted to make a little extra money. They wanted all of the above.
Winn was a cash-strapped student at the University of Utah when he met someone who refereed high school basketball games in the area. Winn liked basketball and figured refereeing would be a good way to make a few extra bucks, and his officiating career took off from there.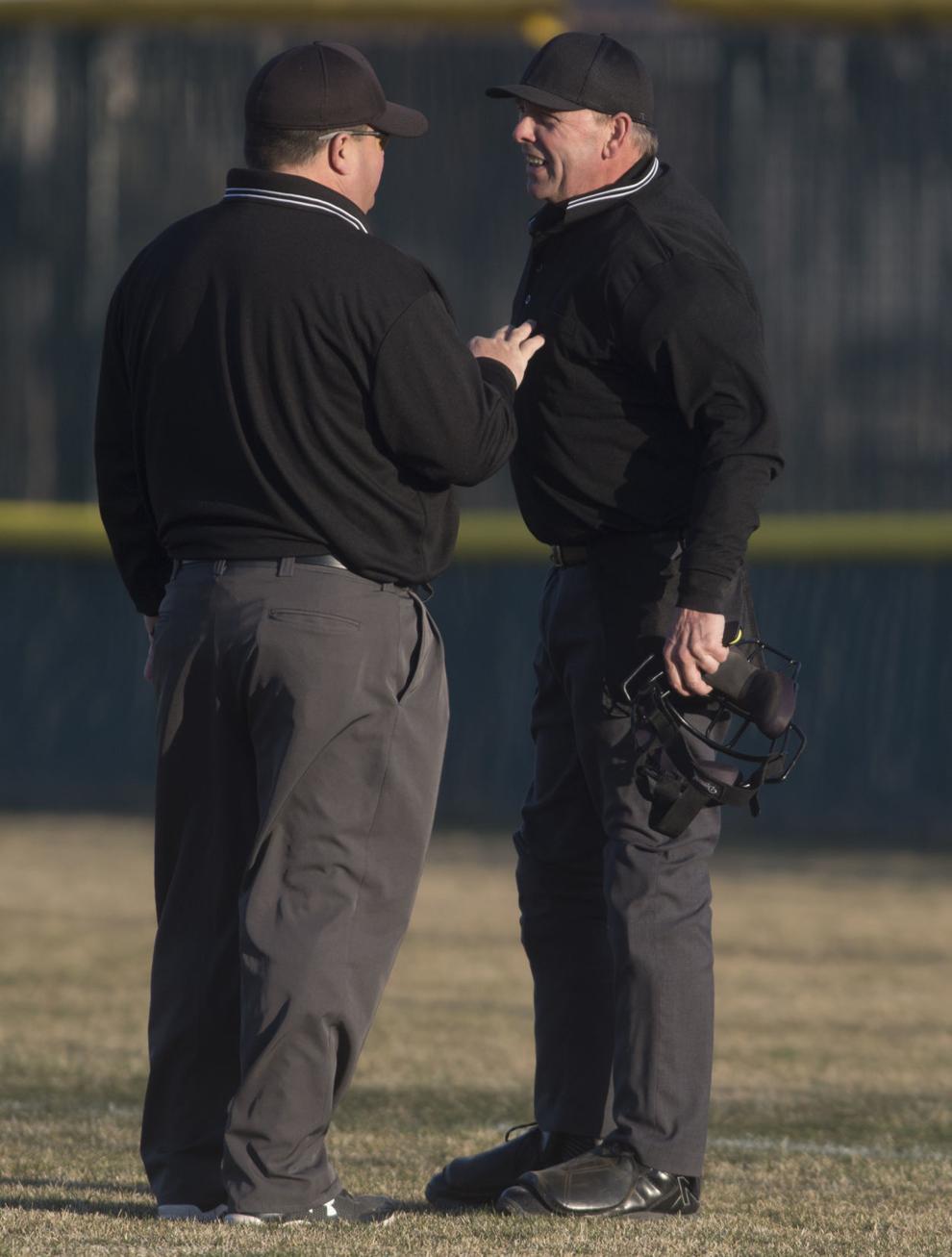 "I love it," he said. "Some of my best friends are referees. The places I've gotten to go and people I've gotten to meet, I wouldn't trade that for the world."
Chris Waitley, a Hagerman native, has been a basketball official for about 15 years, in large part because of the camaraderie with other officials.
"I love to officiate, and I've gotten pretty good at it," he said. "It's really cool to see (the players) develop and grow into young men and women."
Peyton Fleming is in his second year as a baseball umpire. He picked up the gig after his mother's friend told him about the benefits: mainly, a chance to make some extra money.
Fleming, 17, is now a senior at Gooding High School. He was searching for part-time work last year when he was introduced to officiating. He played baseball growing up and knew the game well, so he figured he'd try out umpiring.
Fleming has experienced his fair share of fan abuse, but he's been able to shrug it off, he said. He's content to work a flexible, part-time job in a sport he enjoys.
"You make $40 per game plus travel. It's really not a bad deal, and you get to make your own schedule," he said, referencing the pay for umpiring junior varsity games. "It's really not as bad as people think."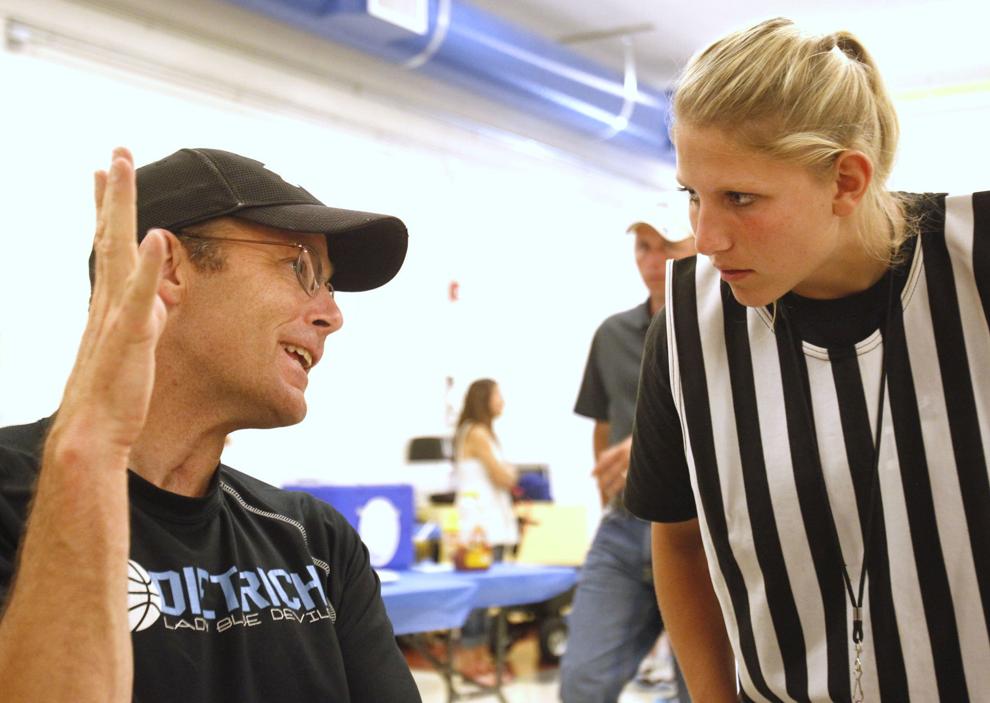 Burley resident Leon Clegg, who has officiated for nearly 30 years, always loved high school sports. But he, like Winn and Fleming, got into refereeing for the extra money in his pocket.
"My kids were getting ready for LDS missions, so I thought the money could help them a little," he said. "Maybe I could give them a little bit of extra money."
Clegg started as a baseball umpire in the early 1990s, but quickly began to tack on more sports to his repertoire. After five years of umpiring baseball, he added football and basketball officiating, then softball when he saw a growing umpire shortage.
"I just decided, since I'm gone half the year, I might as well be gone all year," he said.
He's now 65 years old, but Clegg has no plans of slowing down and hopes to go as long as he can.
"All of us hate to grow old," Clegg said. "(Officiating) is a great way to stay in shape. It's kept me active my whole life."
Canyon Ridge athletic director Lonnie Ahlquist has been an official for 12 years, and he's thought about dropping his side job at various points. Some games, he's left the gymnasium with a pit in his stomach. The mistakes he makes and the abuse he takes don't feel worthwhile.
Other times, he's finished a game with the exact opposite feeling. And that's why he keeps coming back.
"There have been times where I've walked off the basketball court and I thought every whistle I did was perfect, every whistle my partner did was perfect, and you walk off feeling like a million bucks, you're the king of the world, you're the best official on the face of the earth," he said. "You're driving home with your partners, and everybody's happy and everybody's laughing. 'We nailed that one.' That's the euphoric feeling of knowing you did a good job."
A recent uptick
In a profession that is associated with being ridiculed and potentially underpaid, is there any room for optimism about a potential resurgence in official hires?
The IDHSAA expected increases across the board for each sport in District 4 and the entire state, based on the number of packets it sent to registered officials entering the 2017-2018 academic year. The biggest increases were expected in basketball, football and volleyball.
In January, the IDHSAA sent out a press release with an op-ed from the National Federation of State High School Associations. The NFHS described the serious drop in officials across the country and detailed the benefits of officiating in hopes of recruiting more people to don the stripes.
IDHSAA executive director Ty Jones said about 20 people across the state have expressed interest in officiating since that press release was sent.
Some officials like Clegg, who is an official in four sports with more than two decades of experience in each, have put in the time to recruit officials themselves. Lately, Clegg has seen the benefits.
"We made a conscientious effort to go get people," he said. "(For) baseball, I recruited two myself. But it's going to have to be ongoing."
In basketball, where the verbal abusers are closer to the officials than in football, the number of District 4 officials dropped from 89 during the 2015-2016 season to 74 in 2016-2017. Winn said there were closer to 90 officials this year, though he added, "We need more than 90."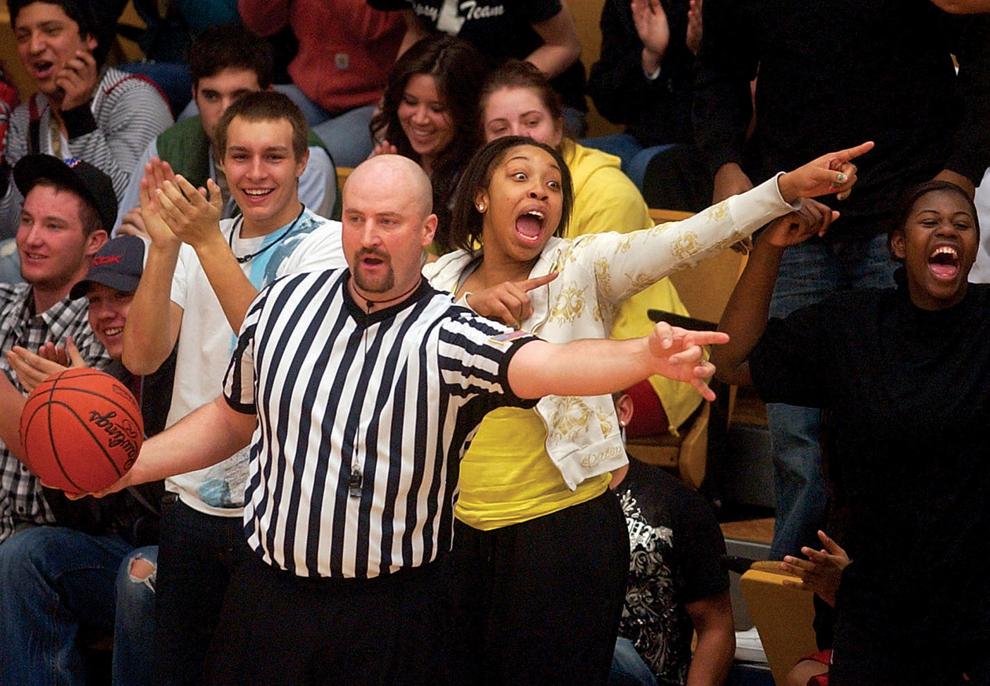 One of the solutions that current officials see to retaining referees is placing them in the best environments to learn. Though the shortage could prompt questions of moving up new officials more quickly than before, some referees think that's a bad idea.
Several experienced referees say the newer ones need a chance to handle pressure and criticism in fields of play where the stakes aren't as high.
"If a young guy makes a mistake on a game that means everything and gets grief from fans, why would you want to come back?" said Greene. "(You have to) put them in the right situations so they can make their mistakes and it's not such a turnoff for them."
Referees also say avoiding the pairing of two new officials helps ease the learning curve. Having a veteran always helps, Winn said, especially when he or she shares his experience and gives some pointers along the way.
"Maybe that will help retain referees, because all of the sudden, they're with someone who knows what they're doing and they can learn out there," he said.
Clegg also believes if veterans can establish relationships with newcomers, the experience will be much more fun. With the long drives across southern Idaho, he said carpooling is a good time for building relationships.
"(Then) the trip to the game becomes more enjoyable than the game itself," Greene said. "You get to learn about their family, kids, life, work. When you get to the game, (they) might think, 'I enjoy doing this.'"
But a good environment, some officials say, is also one where criticism isn't allowed to become vitriolic. Bernhard said athletic directors need to stay involved in efforts to crack down on bad behavior at games.
"A strong AD in the high school that get after fans and hold coaches accountable," Bernhard said. "That's a big part."
Winn said that administrators and league officials are looking into ways to handle issues at lower levels, such as junior high, where more inexperienced referees are placed and fan behavior is often the ugliest.
"The athletic directors are going to send a letter out to the coaches at that (junior high) level and say, if somebody gets tossed, you're gonna sit out a game," he said. "The next one, you're gonna be done for the year. We're talking about maybe fines."
Another possible solution is money. Though wages have increased across the board for District 4 officials since 2012, there are still complications that referees see as inhibitors to growth.
Clegg pointed to one example in basketball, where local 4A and 1A Division I conferences recently moved from two-person officiating crews to three-person crews.
"We actually took a pay cut in basketball this past year if you went to a three-man crew," he said, though it was only a few dollars. "That's never good for recruiting. You've got to make it financially sustainable."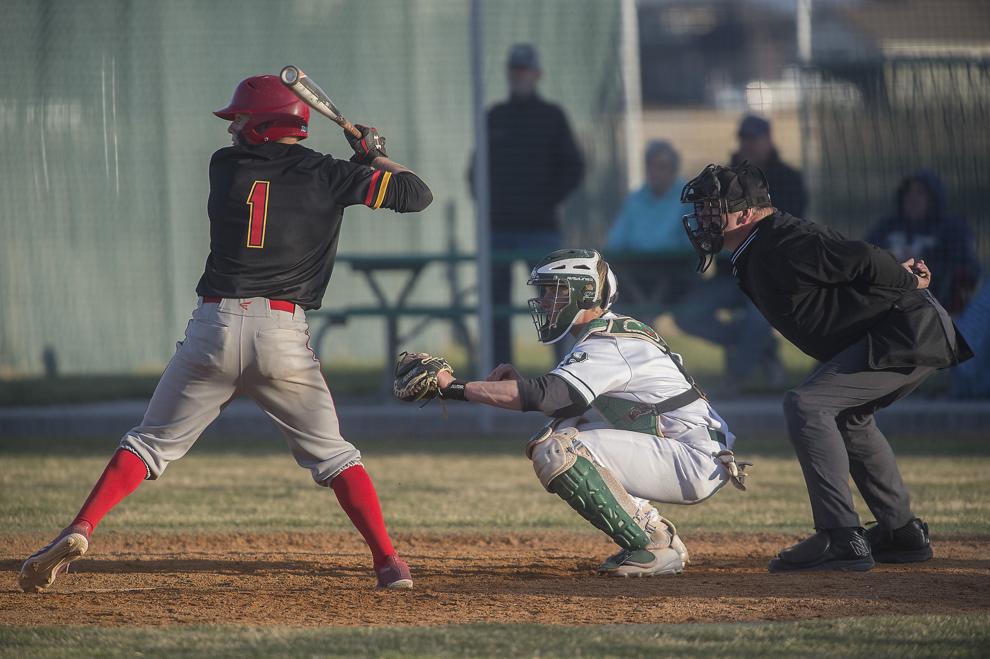 Greene said in the early stages of umpiring he spent close to $300, and he wonders if new, younger officials have the resources to afford that without thinking it's too much too handle.
"These umpires put in a lot of time and effort in doing it," Greene said, "and they're not getting compensated for all the equipment, the tests they have to take, the training."
The problem of the aging workforce could actually be a benefit in one sense, if retiring officials decide to hand down their old gear to young officials, many of whom lack the money to draw for brand new equipment. Clegg, who has cycled through new equipment multiple times through his two-plus decades of work, has started doing that.
"It's become where if something wears out or if I have extra stuff, I'll donate it to new guys coming in," he said. "It can be a big expense, especially in baseball."
No matter what solutions are found for the referee shortage, one fact is undeniable: IDHSAA needs more bodies in referee stripes and umpiring gear. As for where to find those bodies, most officials agreed: graduating students, whether from high school or college.
"We need to target the older high school kids and maybe some of the young adults over at CSI who still like to play and like to be involved, and get them on these AAU and little kids leagues with an experienced referee to see if they like it," Waitley said.