TWIN FALLS — It's the same yogurt, but in a trendy new packaging.
Chobani is making its first real foray into the condiment market with Chobani Savor, developed and produced here in Twin Falls. The Greek yogurt comes in a squeezable, re-sealable pouch that should store longer than yogurt cups.
As it turns out, Greek yogurt could be the new sour cream — and a local pairing for Idaho potatoes.
"This packaging helps the consumer to learn Greek yogurt is a condiment," said Kai Sacher, Chobani's senior vice president of global research and development.
Chobani Savor has fewer calories, less fat and three times the protein as sour cream, and can be used on potatoes, tacos, nachos, salads and more, he said. It's a total sensory substitute, he said.
"For somebody who likes this this type of food, it's the perfect marriage between nutritious and delicious," Sacher said.
The 14-ounce packages are used with both whole milk and low-fat plain Greek yogurt and are rolling out on shelves this month. They're currently only produced in Twin Falls, where Chobani's research and development is headquartered.
"This is highly sophisticated technology," Sacher said. "It's a total new experiment."
Squeezable containers have become more popular in recent years with ketchup and mayonnaise, for example. But Chobani Savor's packaging is softer than many of these packages, and is assembled by new machinery the company brought in.
Chobani has always made an effort to encourage people to use Greek yogurt in cooking, Sacher said, but the packaging will make that more convenient.
This isn't the first time Chobani looked beyond the yogurt aisle. It previously offered dips, but discontinued those last year to better focus on its plain yogurt platform, Sacher said.
"This plant is made for innovation and to start with new things," he said.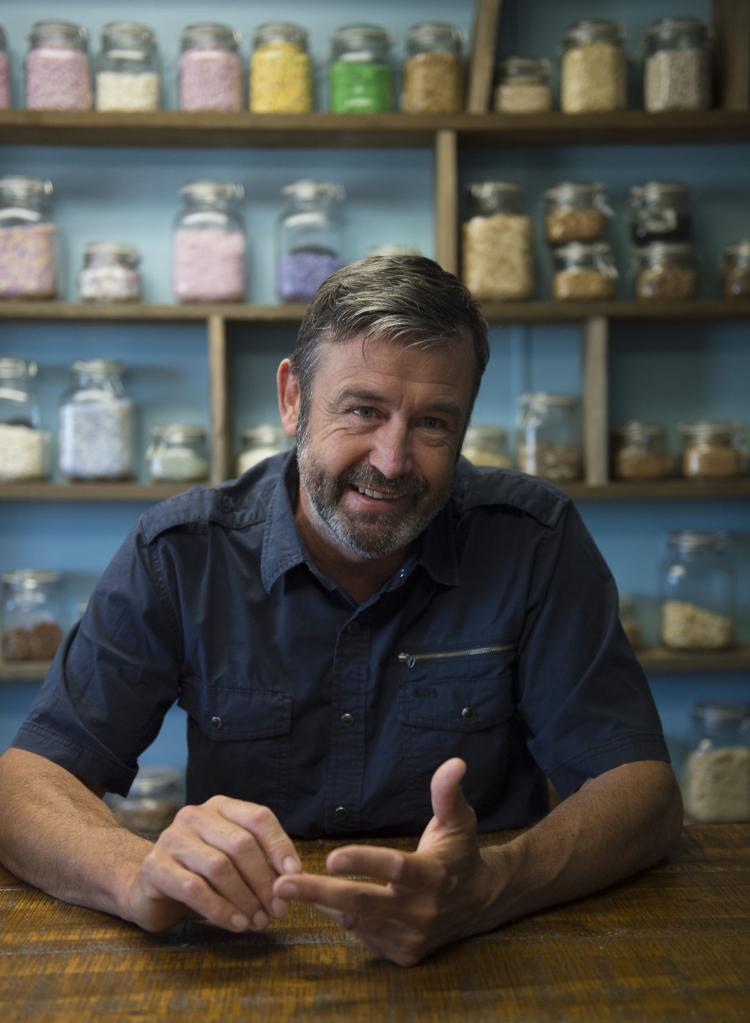 The research and development team has operated out of temporary trailers in Twin Falls since 2013, but a full innovation and community center is under construction. It should open in the first quarter of 2019.
"It's a visual reminder that Chobani's here to stay," company spokeswoman Alyson Oüten said.