SOUTH HILLS — When Mike McDonald showed up in the Magic Valley 30 years ago, he immediately began working with bighorn sheep. He remembers vividly what it was like to work with the animals.
"If you ever got a chance to handle an adult ram, they're all head and shoulders," the Idaho Fish and Game Magic Valley regional wildlife manager explained. "They're like handling a cinder block."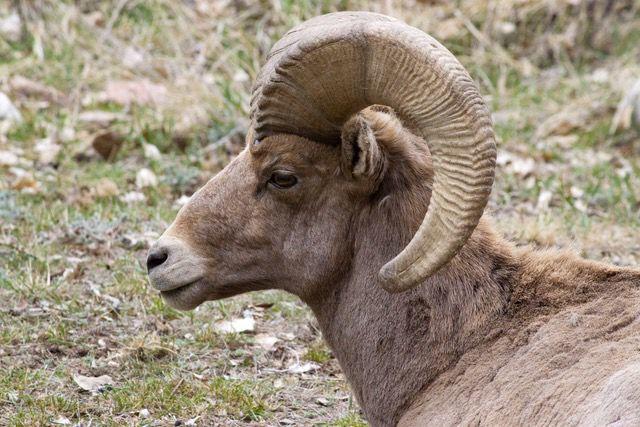 McDonald arrived in 1990, in the middle of a major bighorn sheep reintroduction effort. In 1986, Fish and Game had begun transporting bighorn sheep from established populations in Owyhee County to places such as the South Hills.
In his early days working in the South Hills, bighorn numbers were high. Today, as his career winds down, there no sheep in the South Hills, despite Fish and Game's best efforts. Last month Fish and Game announced the removal of the South Hills' last four bighorns, marking the end of a reintroduction effort that spanned four decades.
Extirpation and experimentation
By the early 1900s, bighorn sheep in the South Hills and southern Idaho had been fully extirpated, hunted and pushed out of their original range.
For half a century, southern Idaho was devoid of bighorn sheep, but in the early 1960s, Idaho Fish and Game began reintroducing bighorns in Owyhee County. Those sheep flourished, to such a degree that Fish and Game felt comfortable transporting some of them.
Between 1986 and 1993, Fish and Game released 50 Owyhee bighorns into the South Hills, in the northeastern corner of the forest. Initially, the sheep did well — McDonald recalls more than 100 bighorns in the South Hills at peak — but the population soon crashed and never recovered. In 2014 there were only 12 bighorns left in the South Hills.
"They just never took for whatever reason," McDonald said, "despite everyone's best efforts and best intentions."
Additional translocations weren't enough to help the population gain a foothold.
"They just languished down there," McDonald said. "At the end of the day, we could not put our finger on what was causing (their decline)."
Challenging changes
There was no singular reason that bighorns failed to thrive in the South Hills. McDonald pointed to a number of contributing factors. For one, the South Hills of the 1980s and 1990s were very different from the South Hills of the 1800s.
"One big change is that the valley floor has been developed," McDonald said.
Modern agriculture has taken over lower-lying land that could have been vital for original bighorn sheep herds.
Perhaps most importantly, there simply wasn't enough suitable habitat for the sheep in the South Hills, and it's possible the historic South Hills populations were small.
Once reintroduced, the animals never left the Big Cottonwood and East Fork areas in the South Hills' northeast corner, and even within those areas, the land may have been less than ideal. Lambing habitat may have been too scarce, McDonald said.
McDonald also noted that there is a large mountain lion population in the South Hills.
"We have no idea what role predation played down there," he said.
Domestic livestock could have played a role, too. Livestock can act as carriers of disease and spread illnesses to bighorns. McDonald said that Fish and Game captured South Hills bighorns in nets and tested them but didn't find any ailments.
Still, contagions could have found their way into the population.
"There was definitely some suspicion that they may have had disease enter the population," said Regan Berkely, who served as Fish and Game's Magic Valley regional wildlife biologist from 2005 to 2013.
Human recreational activities could have had an impact, and Fish and Game also pointed to juniper encroachment as a possible contributing factor.
"I don't think there was any one thing that was limiting sheep down there," McDonald said. "I think it was four or five things that in some small way, collectively, turns into something they can't overcome."
Difficult decision?
Five years ago, Fish and Game realized that the South Hills population simply wasn't viable, despite decades of hard work and hefty financial investments.
At that point, with a mere 12 sheep left in the South Hills, Fish and Game offered a rare tag for the remaining rams. That allowed hunters a rare opportunity to harvest a coveted trophy species, while simultaneously using sportsmen to remove sheep. Hunters removed some sheep, but not all.
Four sheep, including one ram, remained in the South Hills as recently as June. When a Fish and Game employee saw the animals and called in the sighting, the agency acted and put them down.
It was important to not let the remaining animals die out on their own. Removing the remaining bighorns was critical for maintaining the health of other herds.
"Sheep like to roam," McDonald said. "What happens if they roam and come in contact with another herd somewhere else?"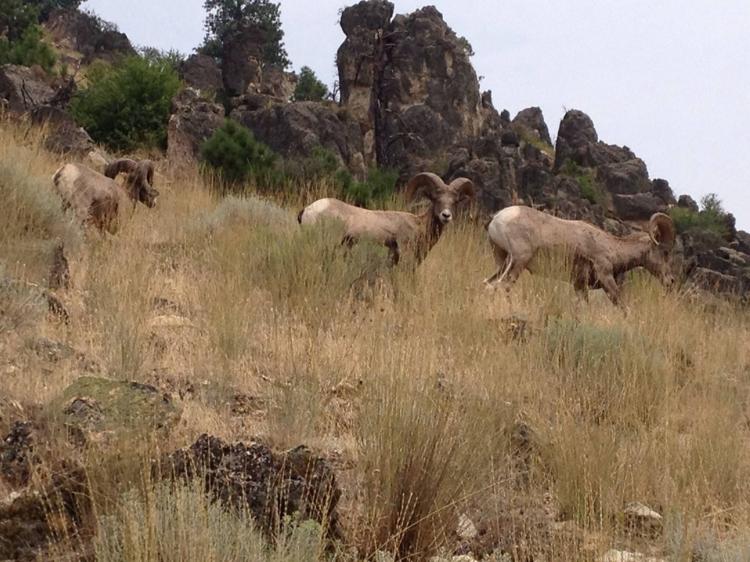 The South Hills bighorns could have traveled and impacted healthy bighorn sheep herds in the nearby Jim Sage mountains, Owyhee County, or farther, potentially spreading disease to healthy sheep elsewhere.
He thinks it's important to think about the successful reintroduction efforts in Owyhee, Jarbidge and the Jim Sage mountains east of the South Hills. He says the agency learned from the South Hills bighorns, and he considers himself lucky to have had a chance to work with them.
"(They live in) some of the most rugged, remote, pristine, beautiful country you could ever hope to be in," McDonald said. "I feel really fortunate to have had that opportunity (to work with them)."
The South Hills bighorns weren't a success story, but looking back on the reintroduction efforts, McDonald doesn't have any regrets.
"I'm proud of the work we did," he said. "There's a lot of uncertainty in what we do, and we don't know what we don't know until we try it."
Get local news delivered to your inbox!
Subscribe to our Daily Headlines newsletter.