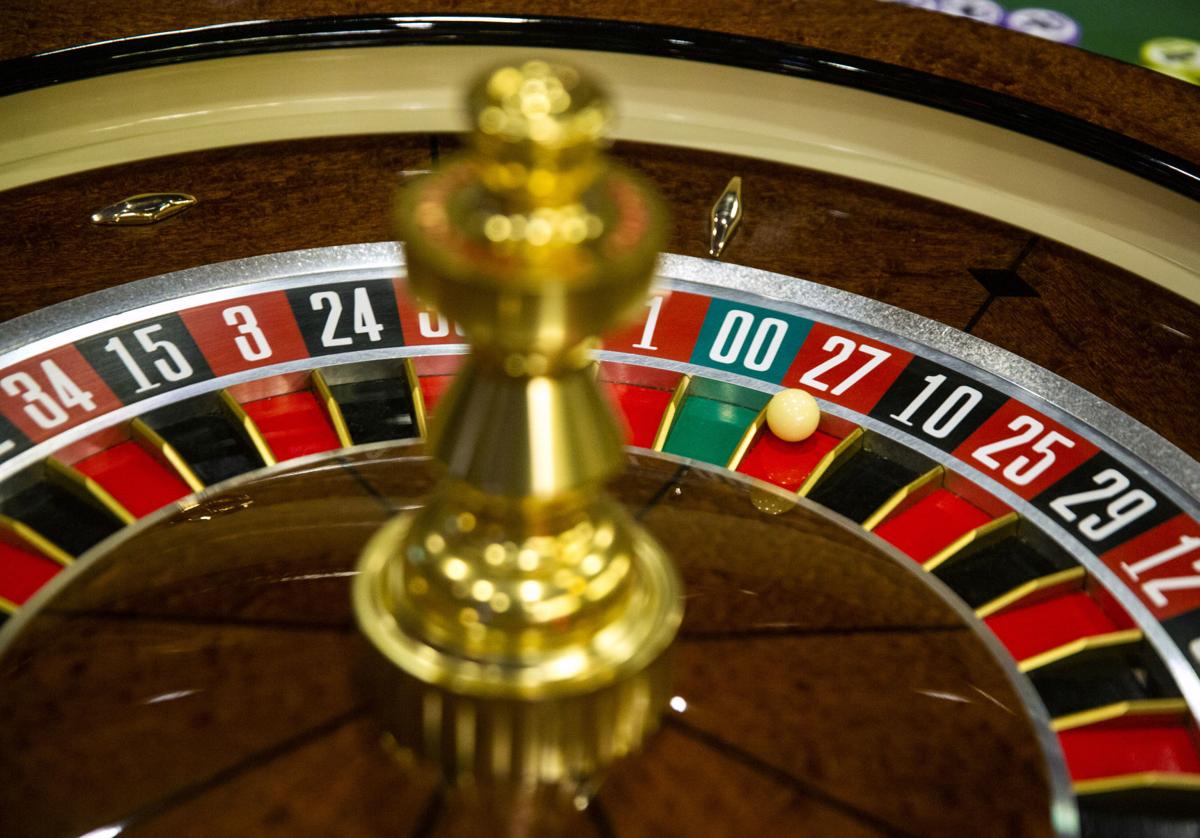 TWIN FALLS — A small sign hung over a door in the cold, dark basement of the Rogerson Hotel on Main Avenue. "Pine Room" was all it said.
Inside the pine-covered walls of the private gaming room were tables where Twin Falls' finest citizens enjoyed a cigar and an alcoholic beverage while playing a hand or two of poker. It's said that some of the town's early movers and shakers negotiated their deals in the Pine Room, unseen by the probing eyes of the young city's self-appointed morality police.
It's also rumored that law enforcement officials either looked the other way or participated in activities in the Pine Room.
When written in 1889, the Idaho Constitution strictly prohibited gambling anywhere in the state. But that didn't prevent slot machines and illicit card games in cigar stores or tucked away in secret rooms.
"Gambling is contrary to public policy and is strictly prohibited," the constitution declared.
Today, that line in the Idaho Constitution is followed by three exceptions to the rule: bingo and raffle games operated by qualified charitable organizations, parimutuel betting and a state-run lottery. Idaho's Indian Gaming Regulatory Act provides for gambling on Indian reservations.
A social, political and moral issue
Over the decades, illicit gambling continued despite its prohibition by the state. Twin Falls officials, fed up with one-armed bandits, banned slot machines in 1916.
Often tied to alcohol and prostitution, gambling has historically been considered a social, political and moral issue. But during times of war, mores often become confused, Twin Falls historian Jim Gentry said.
During both world wars, gambling and other so-called vices were accepted behavior for soldiers on leave, Gentry said.
"Many developed a pretty liberal attitude toward moral issues," he said. When World War II ended, many soldiers expected to continue their gambling activities when they came home, which resulted in a nationwide gambling obsession.
In the first few years after WWII, the Times-News featured story after story detailing police raids of gambling operations in the Magic Valley. The state Legislature gave in and in 1947 legalized coin-operated "amusement devices" with a local-option law.
"It would be safe to say that between 1947 and 1954 gambling was a hot issue," Gentry said.
Gambling brings new towns
During that time, more than a dozen unincorporated villages in Idaho took advantage of the state's incorporation laws in order to bring slot machines into their newly formed municipalities. Garden City, for one, incorporated when nearby Boise banned slots.
An Aug. 20, 1951, edition of Life Magazine coined the phrase "foot-wide towns" to describe how some tiny communities in Idaho strategically stretched their borders into miles-long, but narrow conduits to capture enough populace to incorporate under state law. Crouch, north of Boise, "extended a one-foot-wide corporate arm 10 miles to the main highway to legalize slot machines in a roadhouse there," the Life article said.
Meanwhile, city officials in Twin Falls licensed 200 slot machines, which brought a monthly gross income of $67,000 to be shared by slots operators, the city, county and state, the Times-News reported in February 1948. The city's portion of the take was $2,200 per day.
Later that year, Twin Falls officials outlawed slots after a police scandal, Gentry said.
It took a little longer to outlaw slot machines in the rest of Idaho. Federal Judge Chase A. Clark in 1953 declared the state's 1947 slots law unconstitutional. The Idaho Legislature then outlawed slot machines — and all bets were off.
Get local news delivered to your inbox!
Subscribe to our Daily Headlines newsletter.