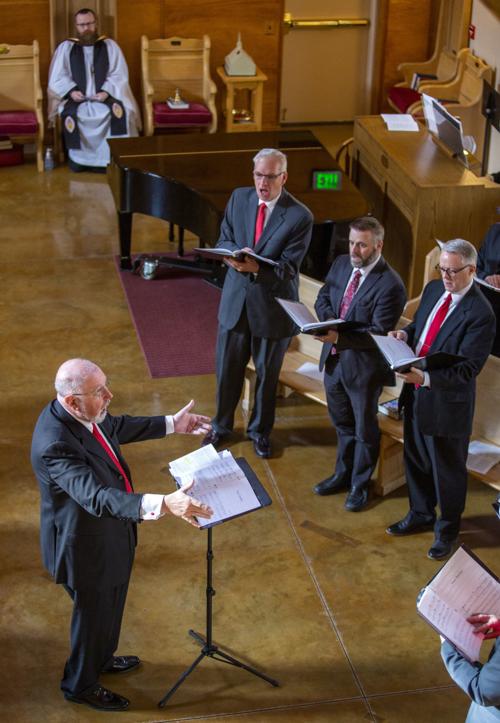 TWIN FALLS — A music legend who has stayed under the radar since moving to town five years ago has come forward to build a new music community.
Daniel Gawthrop is one of 20 in the nation who makes a living composing contemporary classical music.
Originally from Indiana, Gawthrop lives in Twin Falls with his wife, Jane. With the COVID-19 social-distancing protocol, he now calls himself a "composer-in-residence."
"I've always been interested in what is going on musically in communities," he told the Times-News. "I've always felt there was more potential for community choral groups."
Last summer, his wife encouraged him to start a choral group of his own, and, in September, his group, "The Choir Guys," was born.
"I did not want to compete with the existing groups," Gawthrop said. "So I had to find a niche with new singers."
After Gawthrop put the word out for "men who like to sing," 14 men joined and rehearsed weekly at the Episcopal Church of the Ascension in Twin Falls. Their first concert was in December.
Gawthrop directs the choir, which, until recently, performed a mostly sacred repertoire. But he has a larger vision to expand into a wider variety of music, from Bach to barbershop and from Broadway to folk music.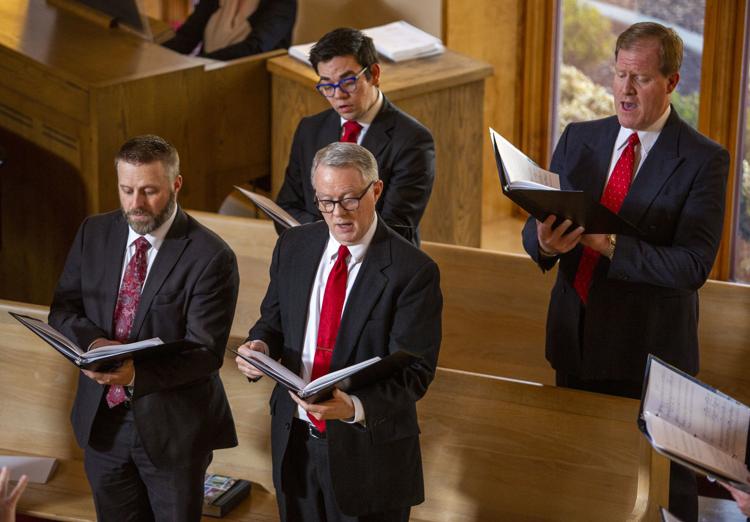 The real deal
"Daniel Gawthrop is a serious player in the country — he's listed in Wikipedia — a serious arranger of music," choir guy Richard Crowley said. "I had no idea he was so deep into his musical experience.
"To have a guy of that caliber in Twin Falls was shocking to me."
Crowley was a music major back in college.
"I jumped at the chance to gather with men who can read music and harmonize well," he said.
Crowley has now taken on the role of a recruiter for the choir. Shut down for now because of the new coronavirus, the choir will eventually reconvene.
More than a dozen voices make up the choir, but more tenors are needed.
"Tenors are hard to find," he said. "We need serious solid voices, and it's hard to balance without them."
Before the COVID-19 pandemic entered the valley, the group met weekly to rehearse at the Episcopal Church of the Ascension in Twin Falls.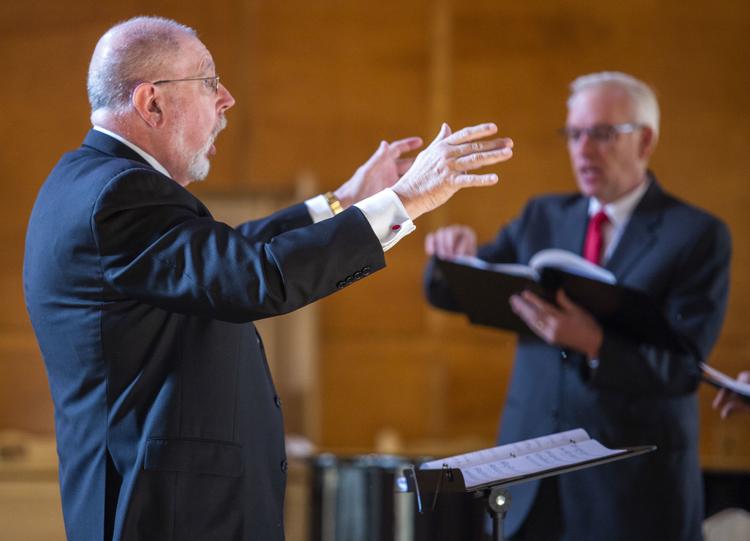 Fellow choir guy Matt Belliston also was shocked to find Gawthrop here.
"I performed his music in college," Belliston said. A 2016 graduate of Carnegie Mellon University, he teaches music at Kimberly High School.
Belliston heard a new men's choir was forming in the area, so he looked up The Choir Guys on Facebook.
"I value music so I called the guy," he said. "I still didn't know who he was."
When he heard the name, he couldn't believe it was the same man.
"Daniel Gawthrop, the composer?"
Belliston checked Gawthrop's Facebook page and found some of his old music pals on the man's friend list.
"My favorite part is the community he has created outside of the music," he said. "At rehearsals, we take a break and get to communicate about our life.
"His wife makes goodies for us — she's the big sister that everyone wants around — and makes sure everyone is doing OK."
Jane Gawthrop is also the executive director of the group.
Belliston says he likes having that community with people he'd ordinarily never mingle with.
Music and song bring cohesion to the community, he said.
"A community-based, nondenominational choir crosses boundaries of religion and neighborhoods. It's about being inclusive in our community — to reach out to the whole community and valley. We need to do our part to take care of each other, especially in these times."
Get local news delivered to your inbox!
Subscribe to our Daily Headlines newsletter.