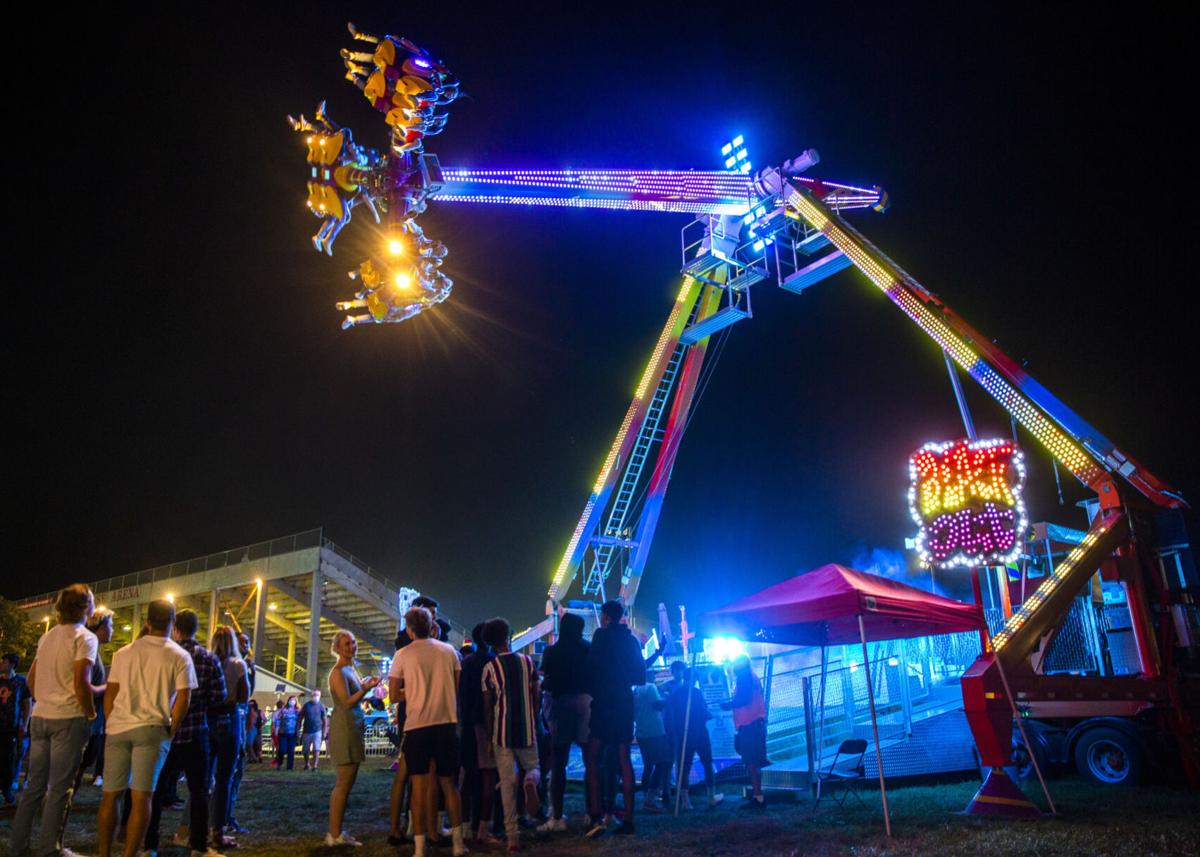 FILER — Most communities throughout the country canceled their fairs this year.
The Twin Falls County Fair was one of the few that carried on, and one of an even smaller group that still had a carnival and a rodeo. But 2020 still ended up being a down year financially for the fair.
Twin Falls County Fair and Rodeo Manager John Pitz said fair attendance dropped 45% compared to last year, from 71,400 visitors to 39,000. This year's fair brought in $199,000, down 40% from last year's $360,000. Reducing seating for events to maintain social distancing and increased sanitizing cost the fair thousands of dollars as well.
Pitz said he plans on the fair being back to normal next year, but the loss of revenue will be a challenge.
"We'll have to tighten our belts and not hire quite as many people as we need," he said. "The staff we have is going to have to step up and get more stuff done than they have been. We'll cut expenses where we can."
The fair was unusually important for visiting carnival and rodeo workers.
"We were the only fair in the state that ended up having a carnival," Pitz said. "We helped (The Mighty Thomas Carnival) stay in business so he'll be back next year."
Carnival workers the Times-News talked to noted that the Twin Falls County Fair was critically important for them after having lost thousands of dollars this summer. The county rodeo might have been bigger than ever, too. There were more contestants this year because so many rodeos had been canceled.
Mike Bulkley, the Twin Falls County Fair Board chairman, said he felt the fair went well.
"We had lots of positive feedback about having the fair," Bulkley said. "All the feedback was positive, which is unusual, because we usually put out quite a few fires during the fair just to keep people happy."
Get local news delivered to your inbox!
Subscribe to our Daily Headlines newsletter.