TWIN FALLS — Fourth-grade students at Pillar Falls Elementary capped off their Idaho History unit on fur trappers and traders by holding their own rendezvous.
Students made built storefronts, complete with signs, awnings and terms of sale.
Fourth-grade teacher Alexa Messmer has been teaching school for eight years. In the past, she created a trading post within her class, and other teachers created trading posts in their classes.
This is the first time they combined all six classes for a bigger event.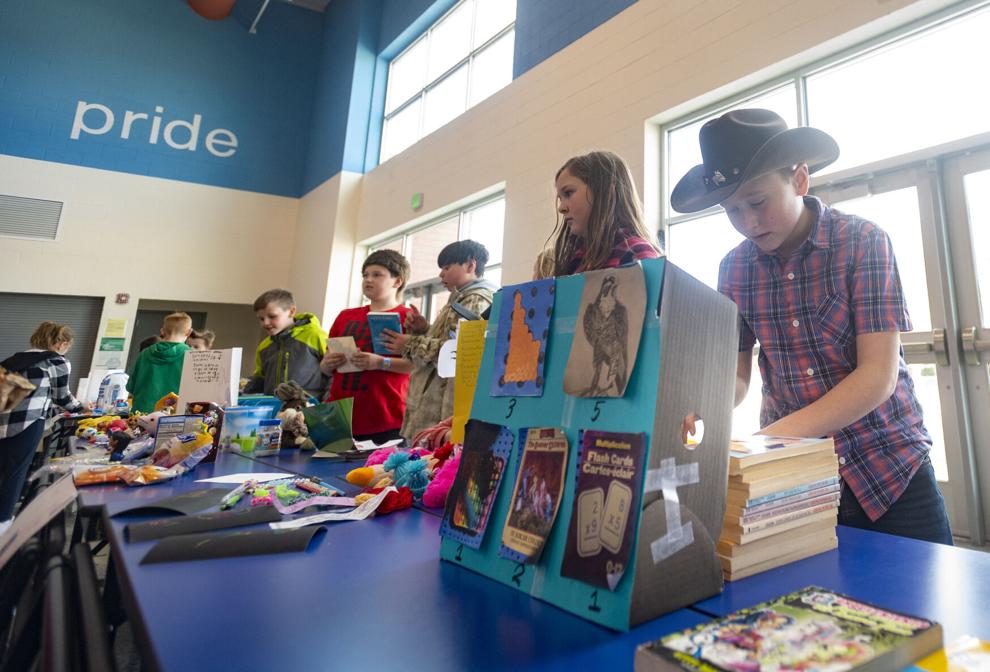 "We've been wanting to do a big rendezvous for a long time and this year we finally got everybody on board," Messmer told the Times-News. "So this is our first time, and we are very excited about it."
Using beaver pelts that they had earned for participating, showing good behavior, and being helpful and kind to each other, kids had the ability to visit all the other shops and make purchases.
An abundance of homemade wares such as handmade day-glow monsters, beaded bracelets keychains and earrings, were offered for trade.
There were a lot of eye-catching trinkets offered as well, such as collectible cards, fidget toys, books of all varieties and treats.
PHOTOS: The ole trading post
Students wheel and deal their wares
Students wheel and deal their wares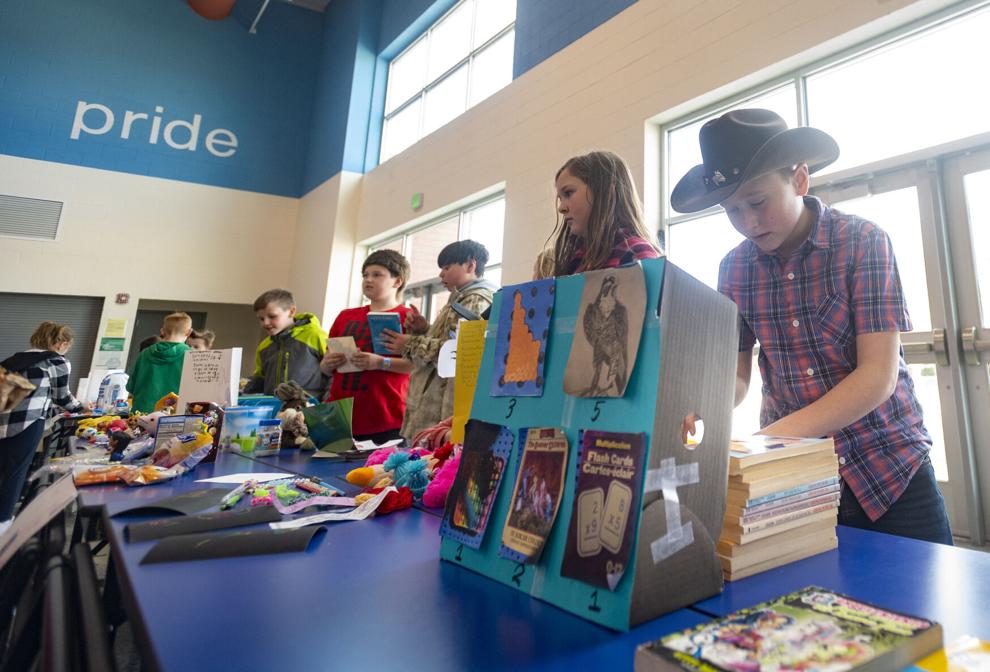 Students wheel and deal their wares
Students wheel and deal their wares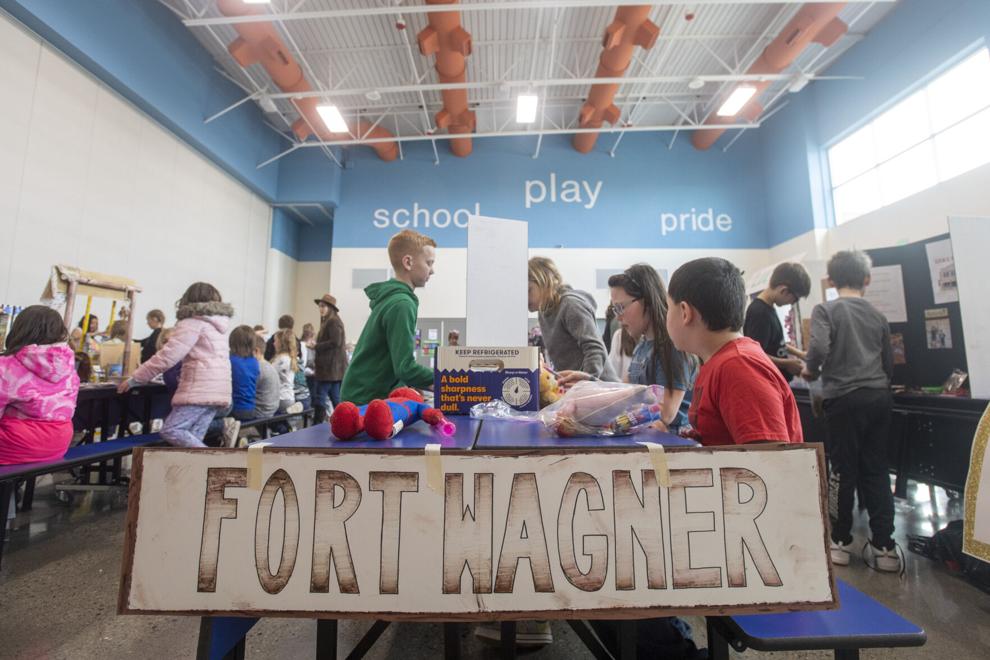 Students wheel and deal their wares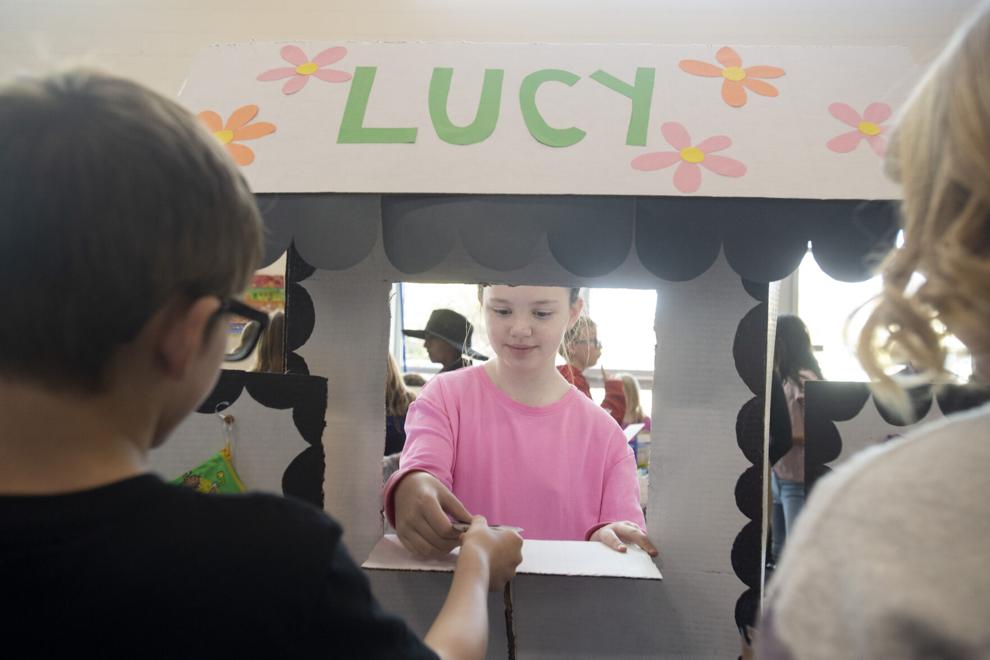 Students wheel and deal their wares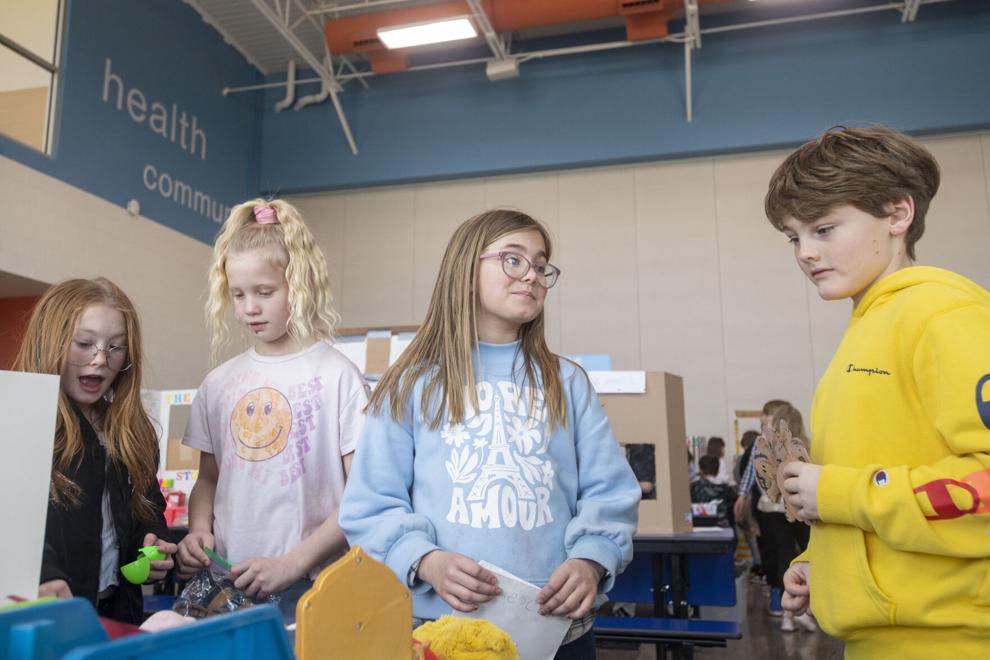 Students wheel and deal their wares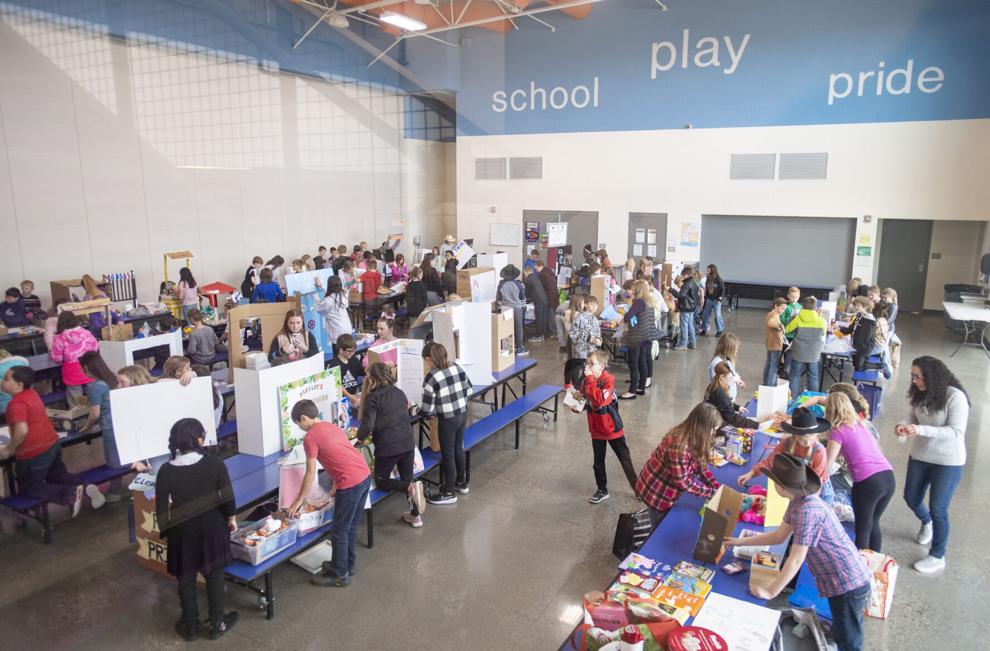 Students wheel and deal their wares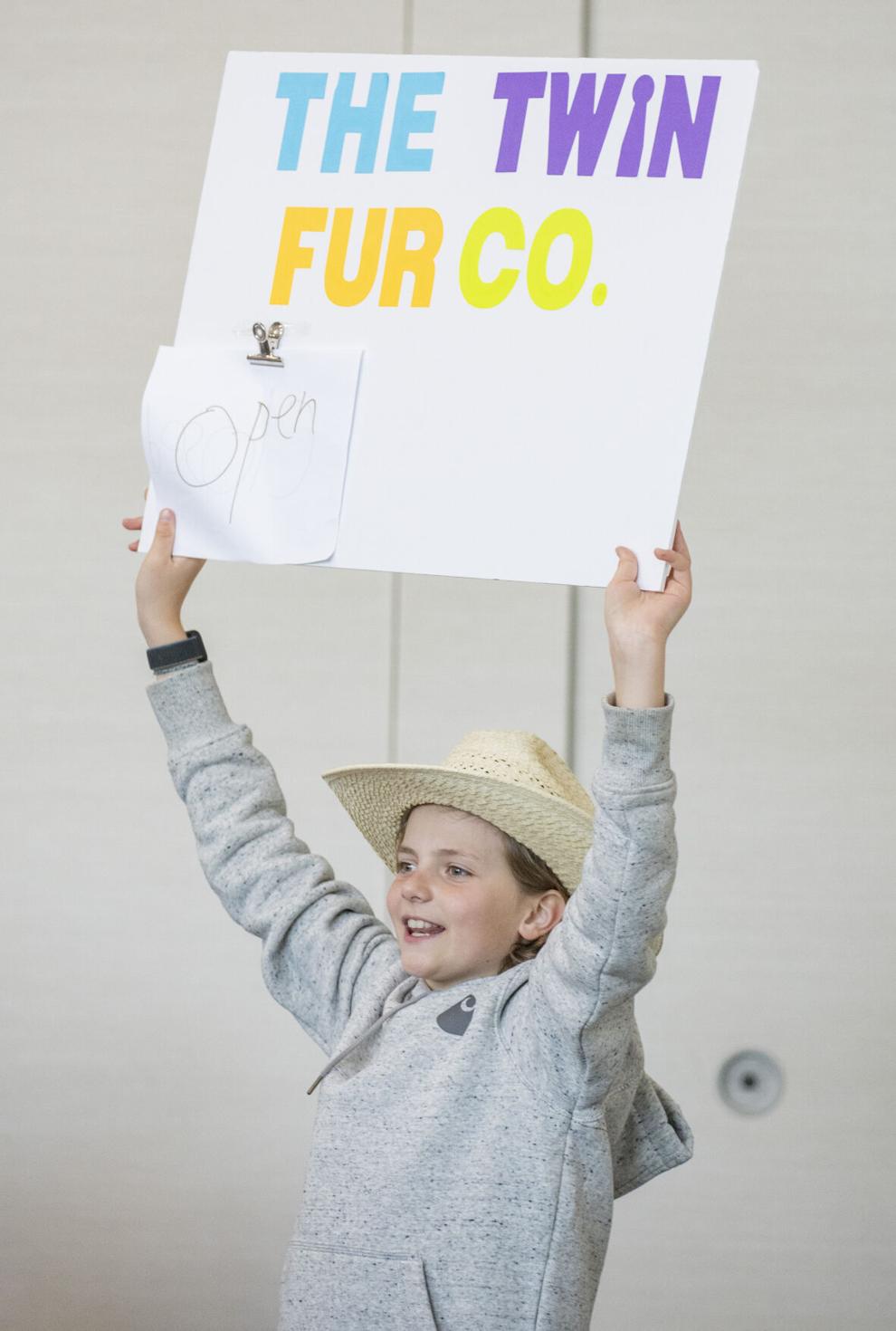 Students wheel and deal their wares
Pillar Falls 4th grade rendezvous