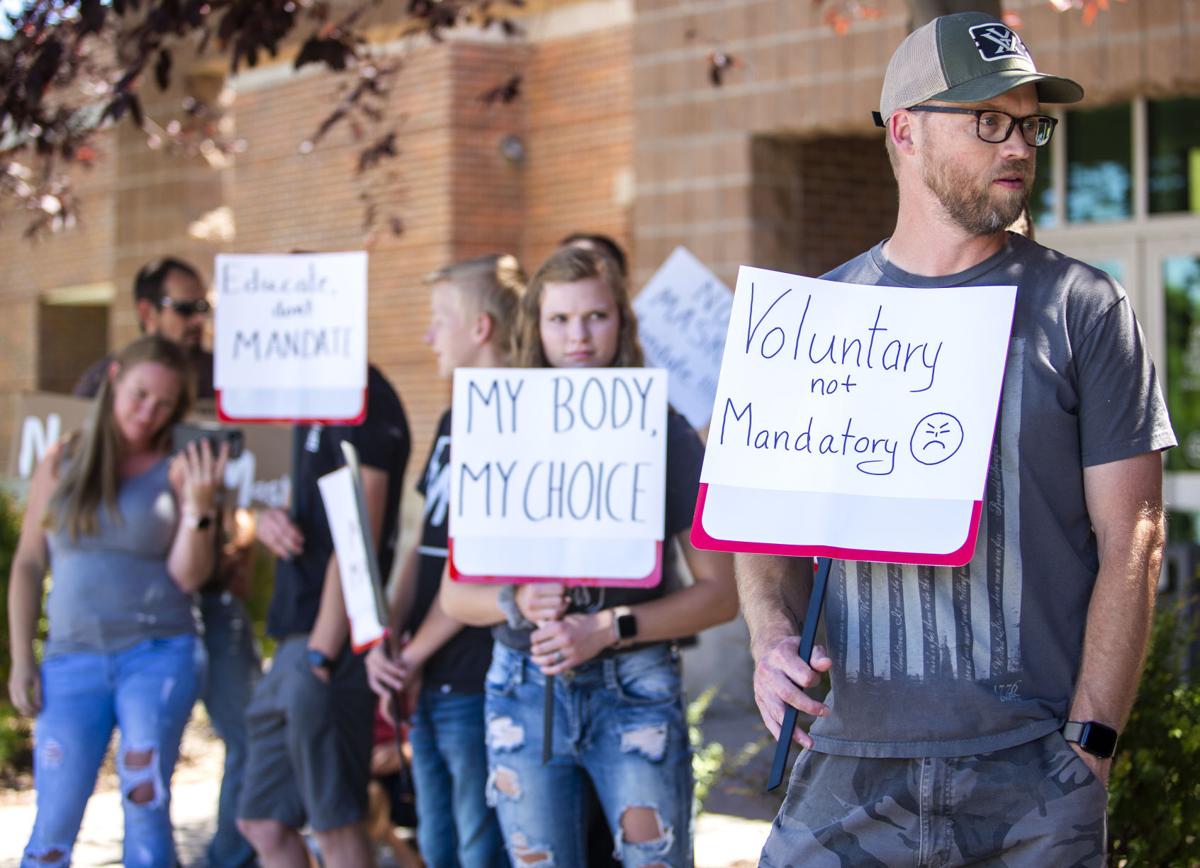 TWIN FALLS — Weekly COVID-19 cases rose 25% in the eight-county Magic Valley region last week. Statewide, health care leaders are worried that if new infections don't slow down, medical facilities will soon see big increases in hospitalizations.
According to representatives from St. Luke's and other Idaho medical leaders, projections show hospitalizations are likely to double every two weeks unless action is taken to slow the current trends.
As of the last week of June, there had been a total of 1,715 COVID-19 cases in Idaho.
There were 3,179 in Idaho last week alone. On Wednesday, the Gem State had 727 new cases. There were 890 in all of May.
Canyon and Ada counties have been seeing a slew of new infections for several weeks now — they accounted for about 2,400 of the state's 3,179 the past week. CEOs and doctors representing Treasure Valley hospitals said during a press conference Tuesday they're worried about their facilities' abilities to handle huge increases in patients if the exponential growth in new cases doesn't slow.
Those fears led health care leaders to call on Idaho policy makers to mandate mask wearing throughout the state.
St. Luke's representatives made clear Tuesday that the problem isn't isolated just to the Treasure Valley.
The Magic Valley hasn't seen a case increase on par with the Treasure Valley's. But there's still a clear upward trend. The 332 cases last week were the most the region has had during the pandemic — when Blaine County experienced a major outbreak in late March and early April there was a week with 285 new cases.
According to the South Central Public Health District, more people are getting infected in public areas, as opposed to earlier in the pandemic when many Magic Valley cases originated in nursing homes and food processing plants.
Many people aren't wearing masks or practicing social distancing, which is leading to more people getting sick, the health district said.
"We are seeing a growing number of people exposed to COVID-19 because they are taking unnecessary risks," South Central Public Health District Epidemiologist Tanis Maxwell said.
There's been another shift, too. Earlier in the pandemic, many people who got sick knew how they'd gotten sick — a family member or coworker had passed the coronavirus onto them. Now there are more people getting sick who have no idea how they caught the disease.
Last week, Gooding and Jerome counties had the most noticeable spikes in cases. In Gooding County, there were 21 new cases, a 250% increase from the week before. Jerome County had 56 new cases, a bit more than double the previous week.