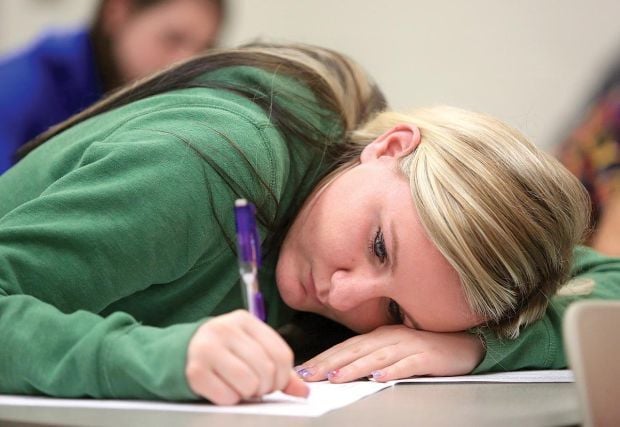 TWIN FALLS | Nearly 20 south-central Idahoans will play a role in deciding which standardized test questions students will see this spring.
The state's Bias and Sensitivity Committee meets for the first time Monday through Friday in Boise. The 30-member committee was appointed in late November by the Idaho Board of Education.
In addition, 90 people will help with the initial review of more than 30,000 test items for the new Smarter Balanced Assessment. 
Josi Christensen of Paul -- who has three children attending Paul Elementary School -- will be a parent representative through June 30, 2016. She decided to apply after hearing about the opportunity from her mother-in-law, who's a teacher.
"I thought it would be interesting," Christensen said, and she's looking forward to seeing how the review process will work.
The committee will review questions and pick out ones that aren't effective, are irrelevant or culturally difficult for Idaho students, she said.
"I'm curious as to how varied these questions could be."
Idaho students piloted the new tests last spring, but scores didn't count. The state makes the official transition in spring 2015.
The assessment, which aligns with Common Core Standards, will replace the Idaho Standards Achievement Tests.
The Bias and Sensitivity committee includes 19 south-central Idaho members: three school administrators, four parents, 10 teachers and two school board members.
All participants will be asked to sign a confidentiality agreement.
Debbi Burr, board chairwoman for Xavier Charter School in Twin Falls, said she's excited to be part of the committee.
"As a person who works with a charter school, I thought I could maybe bring a unique perspective."
It's great the state put together a large group of people interested in education to review test questions, said Burr, who's the mother of two teenagers.
But she has concerns about how Idaho adopted the SBAC, "an instrument that hasn't been validated as a testing tool."
"It bothered me that it happened," she said, noting she wants to be part of the solution and make sure test questions are appropriate.
Committee members will identify test questions that are concerning. In January, the Idaho Board of Education will decide if items should be revised or excluded.
The committee will keep an eye out for materials that include stereotyping, sensitive or controversial subjects, advocating for specific lifestyles and dangerous activities presented as appealing, according to draft guidelines from the Idaho Department of Education.
A list of controversial or "potentially distressing" subjects includes death and disease, gambling, current politics, race relations, religion, sexuality, superstition and war.
Controversial topics "should be avoided or treated sensitively," guidelines state.
Get local news delivered to your inbox!
Subscribe to our Daily Headlines newsletter.