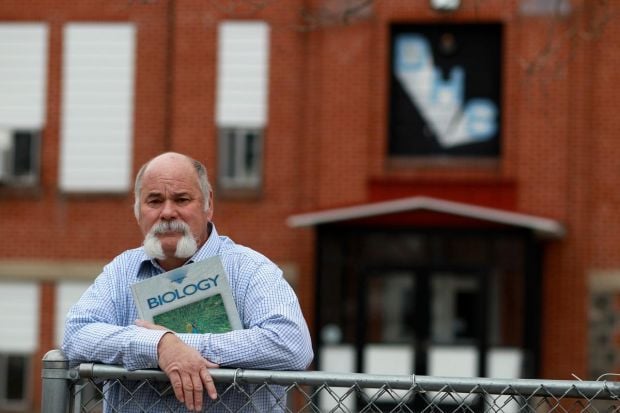 DIETRICH • Nine months after parents filed a complaint about Dietrich science teacher Tim McDaniel's sex education lessons, a state commission decided not to take action.
The Professional Standards Commission reviewed the complaint and "determined that there were not sufficient grounds upon which to pursue discipline," state education spokeswoman Melissa McGrath wrote in an email to the Times-News on Thursday.
"They pretty much just dropped it," McDaniel said.
In March, four parents with students in McDaniel's high school biology class filed a complaint with the Idaho Department of Education's teacher ethics commission.
A few parents were upset that he used the word "vagina" when explaining the biology behind an orgasm, McDaniel told the Times-News in April.
They also complained that he shared private student information, taught sex education and birth control, and promoted "political candidates" on school property by showing "An Inconvenient Truth," Al Gore's Academy Award-winning documentary on climate change.
McDaniel taught the material from a school-approved biology textbook for 17 years, and this was his first complaint.
"It was disheartening to me. You should be able to teach what's in the books that are approved," he said Thursday.
McDaniel said he has "nothing but respect for people who complain," as they have that right.
But they went about it the wrong way, he said. Parents need to "talk to teachers about what's really going on."
Dietrich Superintendent Neal Hollingshead said McDaniel always has had parents sign their student's biology notes so they have an "awareness of what goes on."
As far as curriculum or policies, "nothing has really changed" as a result of the complaint, Hollingshead said.
One thing has changed, though. McDaniel won't teach about the human reproductive system in his biology class this year.
"It's sad because the kids need it, but I don't need the headaches," he said.
Students need to know about life processes, such as what women endure during a menstrual cycle and why they have cramps, he said.
Most men don't understand, but many Dietrich students will marry, so they should.
And if students aren't educated about teenage pregnancy and drug abuse, such problems will continue nationally, he said.
"If you don't teach it, the kids don't know," McDaniel said.
News of the complaint in Dietrich – a Lincoln County town with 330 residents — made national headlines this year.
McDaniel said he had been confident that the commission would dismiss it, but he still had a tough time in the little community after the complaint was filed.
He said he appreciates the outpouring of support he received.
His backers created a Facebook page, "Save The Science Teacher," which had received 668 "likes" as of Thursday.
"I think you have to teach what the kids need to learn to succeed in life," McDaniel said.
Reporter Kimberlee Kruesi contributed to this story.