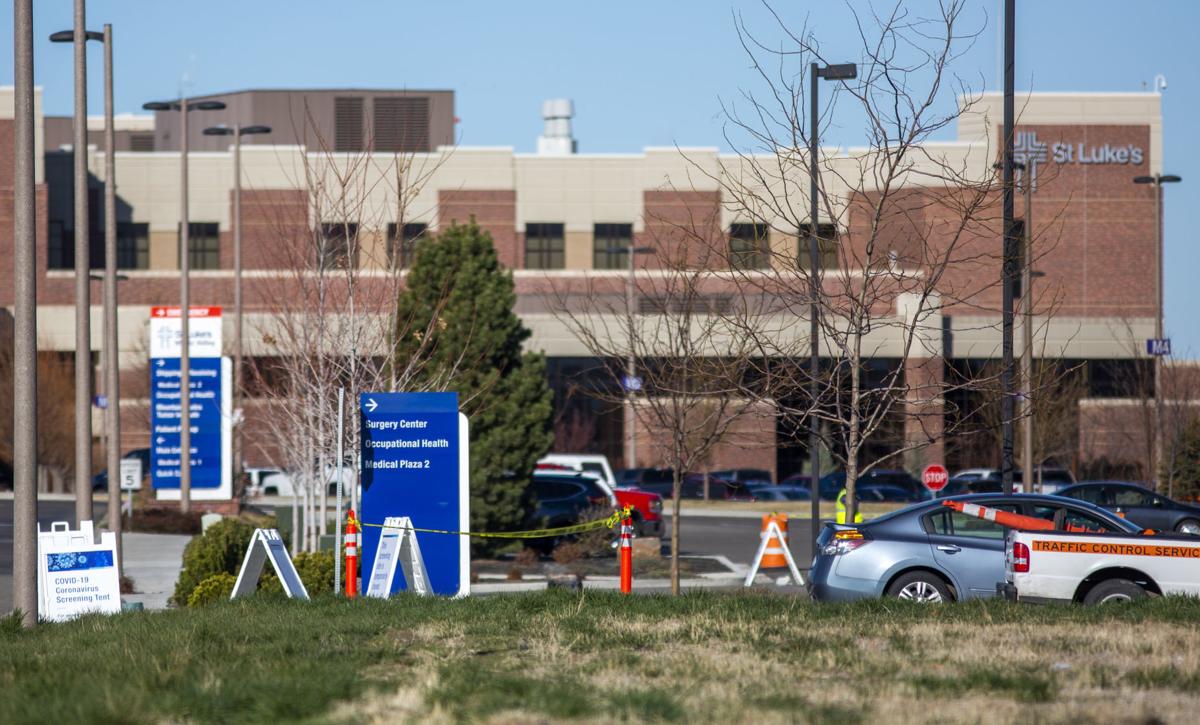 KETCHUM — Nowhere in Idaho is getting hit harder by the new coronavirus than the Wood River Valley. As of Friday evening, Blaine County has 99 of Idaho's 230 confirmed COVID-19 cases and two of the four deaths.
Blaine County's hospital, St. Luke's Wood River, is small and doesn't have the ability to handle large influxes of patients. Because of that, most coronavirus patients are being transferred to St. Luke's hospitals in Twin Falls and Boise.
The South Central Idaho Health District says two Twin Falls residents have tested positive for the virus. However, a large portion of the patients at the Twin Falls hospital, some from Twin Falls and many from other counties, either have tested positive or are awaiting test results, hospital sources said. Some of those patients have waited more than 10 days and still don't have test results.
"We made a decision to focus our resources last Friday," St. Luke's Wood River Public Relations Manager Joy Prudek said, noting that the hospital is primarily directing its resources toward running the walk-in clinic, maintaining emergency room services and offering COVID-19 testing.
Prudek said that for the past week, St. Luke's Wood River has been transferring between 4 or 5 patients daily to Twin Falls and Boise. She emphasized that transfers are not uncommon for the small hospital, which isn't set up to treat all illnesses and injuries, and that not all transfers are for coronavirus-positive individuals.
Some Blaine County residents have gone directly to the Magic Valley hospital instead of going to the Wood River hospital first.
St. Luke's Wood River, like many hospitals throughout the U.S., has also seen some of its health care workers infected with the coronavirus. The Idaho Mountain Express reported that two of St. Luke's Wood River's emergency room physicians are sick with the coronavirus. Sources tell the Times-News that many other health care workers, both in Wood River and Magic Valley, are on quarantine because of possible exposure to the virus. The South Central Public Health District says 14 health care workers have contracted COVID-19 in the region.
"We did have a significant number of health care workers that were impacted," Prudek said, but she declined to provide more information.
Prudek noted that St. Luke's Wood River is fortunate to be a part of the St. Luke's medical system, which has hospitals throughout the state. St. Luke's health care workers from other hospitals have been transferred to the Wood River facility in order to keep up with the high number of cases.
There has been widespread concern from hospital workers throughout the country about the availability of personal protective equipment. In some hospitals that are overwhelmed with COVID-19 patients, health care workers don't have enough facemasks, gloves and other protective gear.
Prudek said that St. Luke's Wood River has enough personal protective equipment for now.
"We are good on our supply," she said.
The same is true for the facility's number of beds and ventilators, Prudek said, noting that not everyone who gets COVID-19 needs to go to the hospital, and even fewer need ventilation.
"St. Luke's health system, currently we have adequate capacity in our intensive care facilities, and more than adequate capacity with our ventilation," she said. "Currently, we look good for capacity."
Editor's note: This story has been updated with additional information.
Concerned about COVID-19?
Sign up now to get the most recent coronavirus headlines and other important local and national news sent to your email inbox daily.