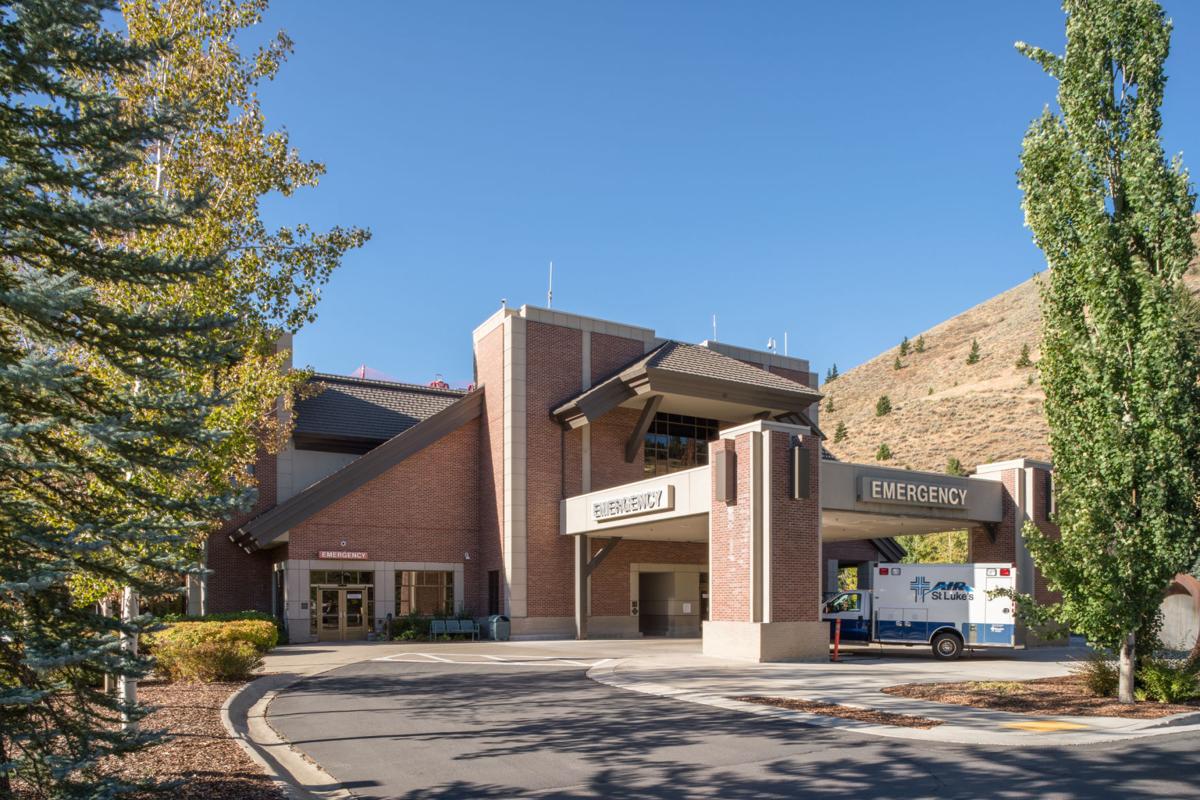 KETCHUM — St. Luke's Wood River Medical Center will resume some limited services Friday after widespread COVID-19 cases in Blaine County, including some in health care workers, forced the hospital to close all but emergency services on March 20.
As of Thursday evening, Blaine County had 351 confirmed cases of COVID-19, the illness caused by the novel coronavirus, making it the highest number of cases in any Idaho county and giving it one of the highest per-capital infection rates in the world.
The county has about 23,000 people, according to U.S. Census Bureau estimates, so the infection rate is 1,594 per 100,000. New York City has an infection rate of 471 per 100,000 people, according to the New York Times.
"We are taking a thoughtful, measured approach to reinstating services to ensure we deliver exceptional care in a safe environment," St. Luke's Wood River Chief Operating Officer/CNO, Carmen Jacobsen, said in a Thursday statement.
Urgent surgeries and procedures will resume and the mother/baby unit will reopen, the hospital said in the statement.
Patients seeking same day care for non-COVID urgent illnesses and injuries will be triaged and seen at the walk-in clinic at the Physician Office Annex at 100 Hospital Drive daily from 10 a.m. to 4 p.m. until further notice, the hospital said. While walk-ins are accepted at this location, patients are encouraged to call 208-727-8811 in advance to be put on the schedule to ensure optimal safety.
The walk-in clinic continues to screen those with COVID symptoms on the north end of the Physician Office Annex and remains open from 10 a.m. to 4 p.m.
An orthopedic clinic will be available in the Physician Office Annex 10 a.m. to 4 p.m. Monday through Friday for patients needing follow-up and to assist with urgent/emergent needs.
The St. Luke's Family Medicine Clinic will reopen on a limited basis Monday for patients without COVID symptoms for medical needs; hours will be 10 a.m. to 4 p.m. Monday through Friday.
Internal medicine, gastroenterology, neurology, OB and other specialty services will be available on a rotating basis. Patients asked to contact their primary care providers or, if they do not have a primary care provider, to phone the clinic directly at 208-788-3434 for assessment to determine the appropriate care plan. A clear protocol on screening patients for visits has been established and will be communicated appropriately. Video and telephone visits will be used where appropriate as well.
St. Luke's Wood River's Emergency Department continues to be fully operational for medical emergencies. Patients needing higher levels of care will be transferred to appropriate facilities based on standard operating procedure as a critical access hospital, the hospital said.
Anyone with additional questions can call St. Luke's hotline, 208-381-9500, or visit stlukesonline.org.
Complete coverage: What Idahoans need to know about the coronavirus
Looking for local information on the Coronavirus? We've got you covered.
Concerned about COVID-19?
Sign up now to get the most recent coronavirus headlines and other important local and national news sent to your email inbox daily.