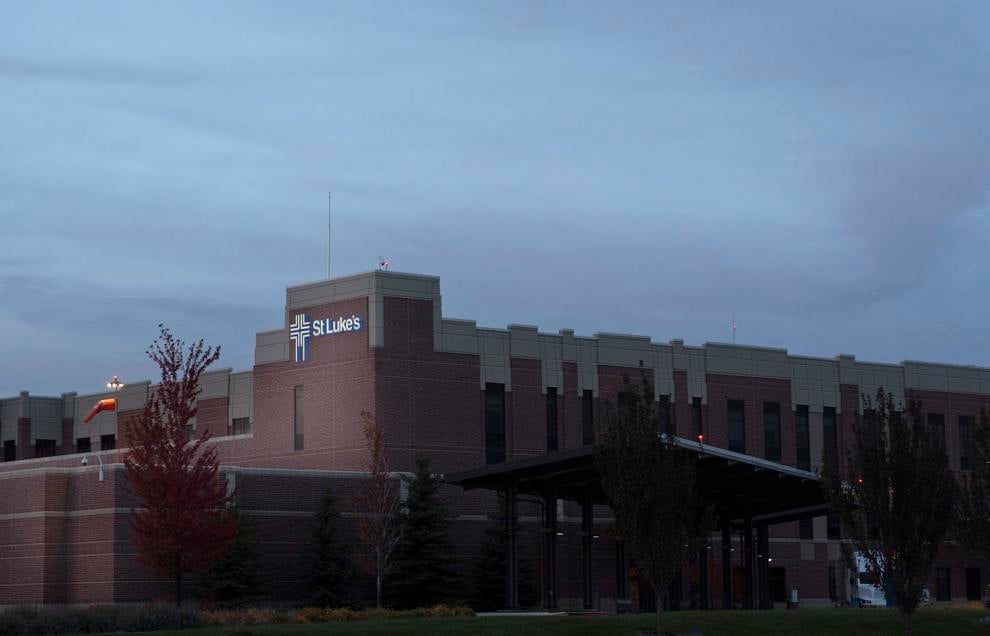 TWIN FALLS — St. Luke's Magic Valley is investigating one of its employees after he made "an inappropriate hand gesture" that's often "associated with white supremacy" in a photo posted to the hospital's social media platforms and later deleted.
The employee, whom St. Luke's has not identified, citing an active investigation, was one of six people in a photo used to promote a piece of medical equipment unique to the hospital in a four-state region of the Intermountain West.
St. Luke's on Saturday would not comment on the employee's job title or responsibilities at the hospital, nor the status of his employment, again citing the investigation. In a screenshot of the deleted photo shared on Twitter by a Boise television anchor, the employee appears to be white.
The social media post was online for several hours but "quickly removed" when St. Luke's "became aware of the image and the negative meaning many people have assigned to it," the hospital said in a statement provided to the Times-News.
"We condemn any act that could be perceived as racist, discriminatory, threatening, demeaning or dehumanizing," the statement said. "St. Luke's is committed to diversity, equity and inclusion, our values and our mission to care for all. We continuously strive to align our actions to ensure a safe, caring and welcoming environment for everyone in our communities."
The hospital is conducting an internal investigation and will "take appropriate action based on the findings," according to the statement.
In its statement, St. Luke's also stressed its "variety of ongoing diversity, equity and inclusion training and information for team members, from comprehensive online courses and small group debrief sessions to guest speakers and resources about important dates, celebrations and holidays that help us create an inclusive and welcoming environment."
The social media post was intended to promote St. Luke's as the only hospital in Idaho, Wyoming, Utah or Oregon with The Auryon System, which uses a minimally invasive laser technique to remove the buildup of fats, cholesterol and other substances from blood vessels.