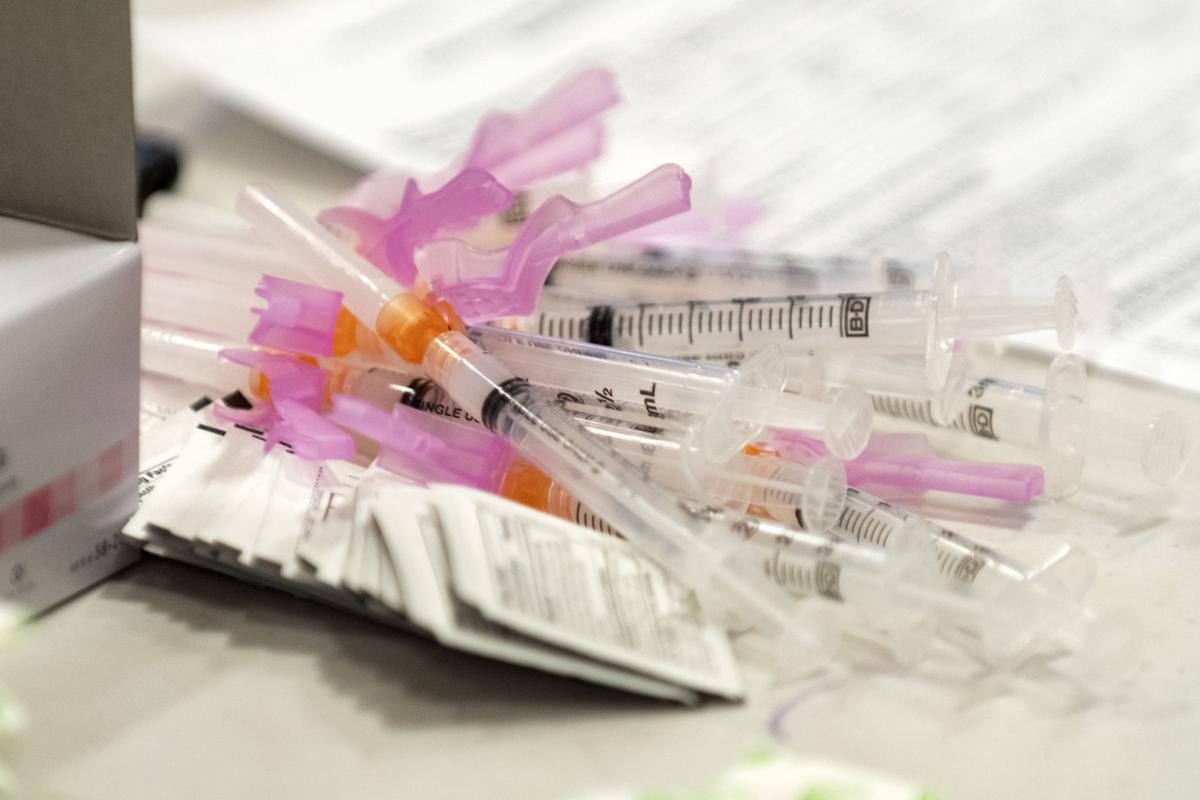 TWIN FALLS — Just one of Idaho's public health districts has offered its board members the COVID-19 vaccine: the South Central Public Health District.
The district offered the vaccine to board members because it views them as public health workers, district spokesperson Brianna Bodily said. Public health workers who can't telework fall under tier 1.7 of the state's vaccine prioritization plan.
The state is now vaccinating people in the later 2.1 tier, which includes teachers and day care workers.
For instance, Boise State Public Radio noted the Eastern Idaho Public Health District is only offering the vaccine to staff who work directly with patients. The six other districts told the radio station that board members could receive the vaccine when their age group or occupation makes them eligible.
Find out what you need to know about getting the COVID-19 vaccine.
Linda Montgomery, Jerome County's representative and the district board's chairwoman, said she took the vaccine offered to her as a board member. She also noted she's over 75.
People over 65 fall into tier 2.2 of the state's prioritization plan and will be able to get the vaccine starting Feb. 1. The South Central Public Health District is reserving its first vaccine clinics in early February for people 75 and older. The majority of the district's board members are older than 65.
"We followed the governor's guidelines," Montgomery said, adding that, "our board members support the vaccine as a way of … ending the coronavirus pandemic."
Montgomery said at the end of last week's board meeting that the board is "pretty much immunized" and mentioned that she hoped the board's February meeting could be in-person, instead of virtual.
Board member Roy Hubert, Lincoln County's representative, said he got the vaccine as a board member, but it wasn't an easy decision.
"I really thought about this an awful lot," Hubert said. "A couple of weeks ago I decided I didn't know the long-term effects, and so I'm not going to take it."
"I figured, 'Hey, at my age, I think I'll take the vaccine because if it's any real long-term effects, I'm at the age where it probably won't affect me anyway."
The Centers for Disease Control and Prevention have said the vaccines were tested in large clinical trials, are safe and only have mild side effects.
Find out where you can get a test for COVID-19 in the Magic Valley and Mini-Cassia.
Blaine County board representative Angenie McCleary said she did not get the vaccine.
"I'm quite a bit under 65," McCleary said. "When I do feel that it's my turn in priority, I certainly am in favor of getting a vaccine."
McCleary also noted that tier 1.7 of the state's vaccine prioritization plan specifies people qualify for the vaccine provided they are "unable to telework."
"I have no problem attending a meeting by GoToMeeting," she said. "I do it all the time."
Brent Reinke, Twin Falls County's representative on the board, said he didn't get the vaccine because he sometimes goes into anaphylactic shock and worried the vaccine would trigger that reaction. But he said that the board is "encouraging folks, when they have the opportunity and when there's availability, to consider taking the vaccine."
Two members of the health district board are health care workers and likely had an opportunity to get the vaccine earlier. Bodily noted at least one member of the board had already gotten the vaccine prior to the district's offer. She said she could not divulge information on board member vaccination choices because of health care privacy laws.
Editor's note: Cassia County board representative Bob Kunau and Minidoka County representative Sheryl Koyle did not respond to the Times-News' requests for comment. Gooding County representative Helen Edwards declined to comment.
PHOTOS: Hundreds to receive vaccine in Jerome
Hundreds to receive vaccine in Jerome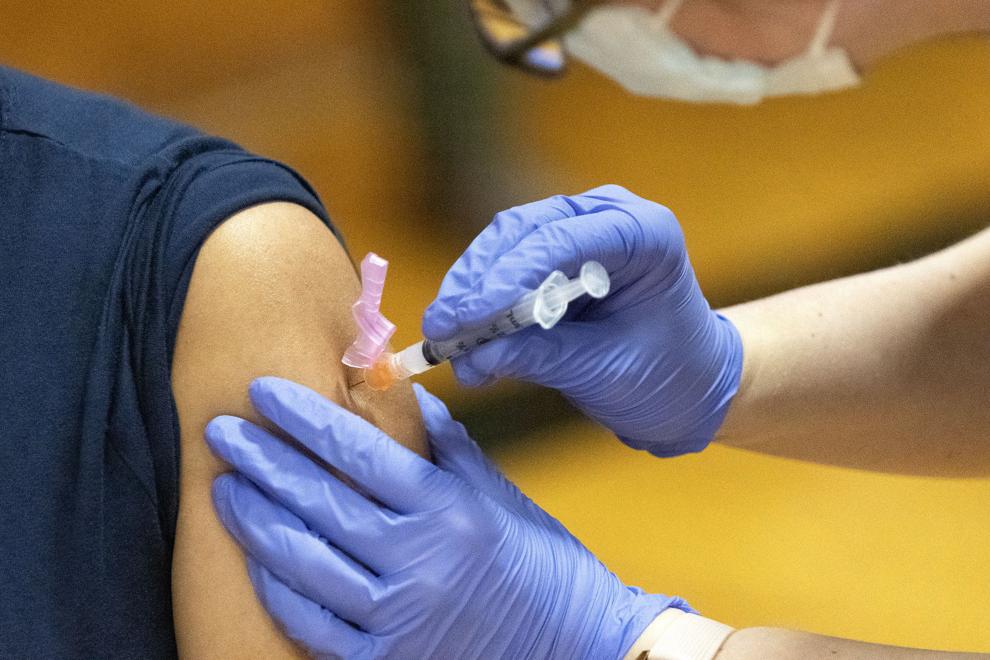 Hundreds to receive vaccine in Jerome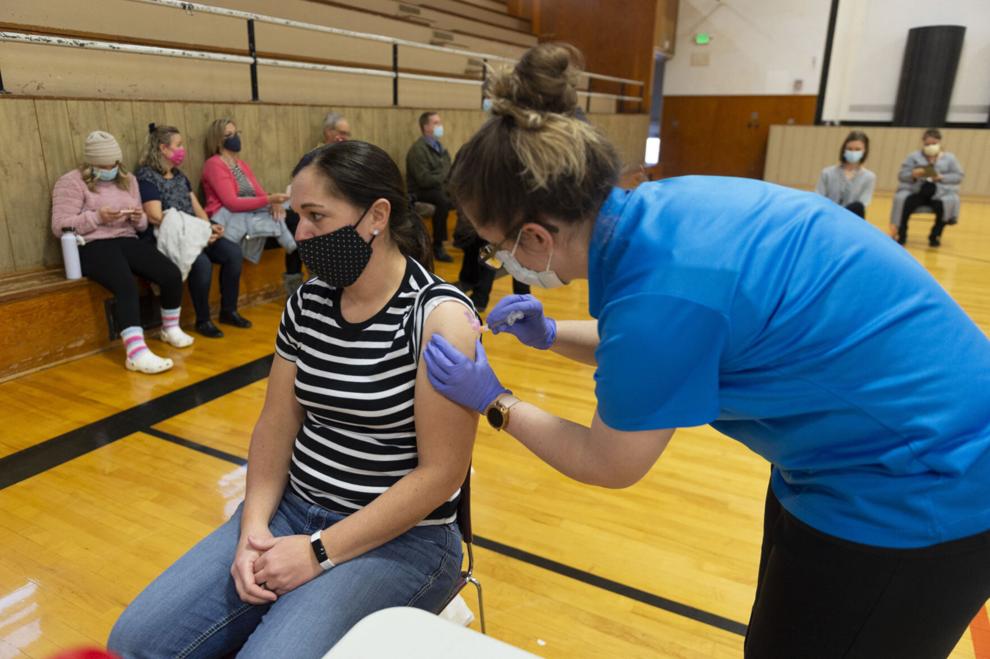 Hundreds to receive vaccine in Jerome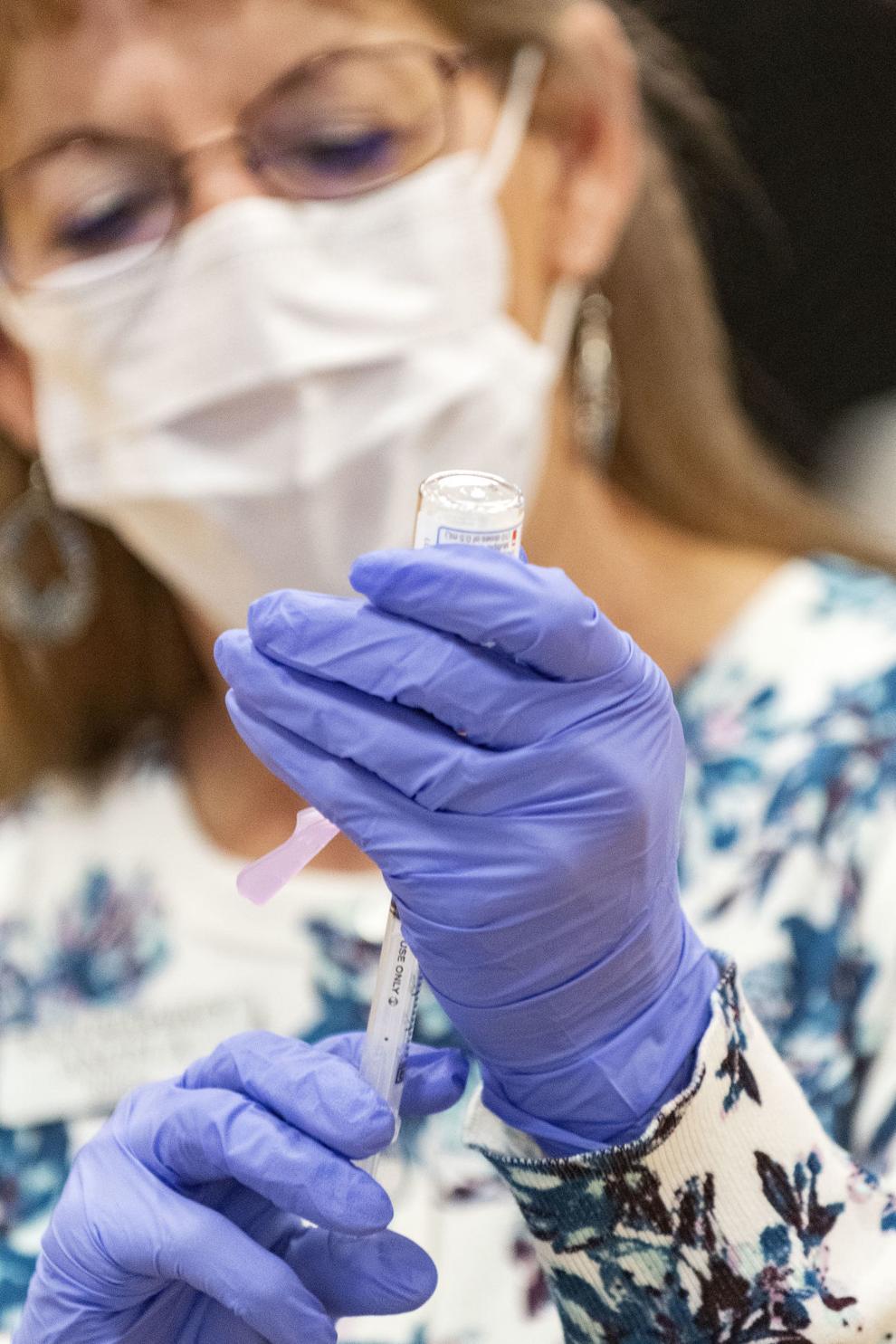 Hundreds to receive vaccine in Jerome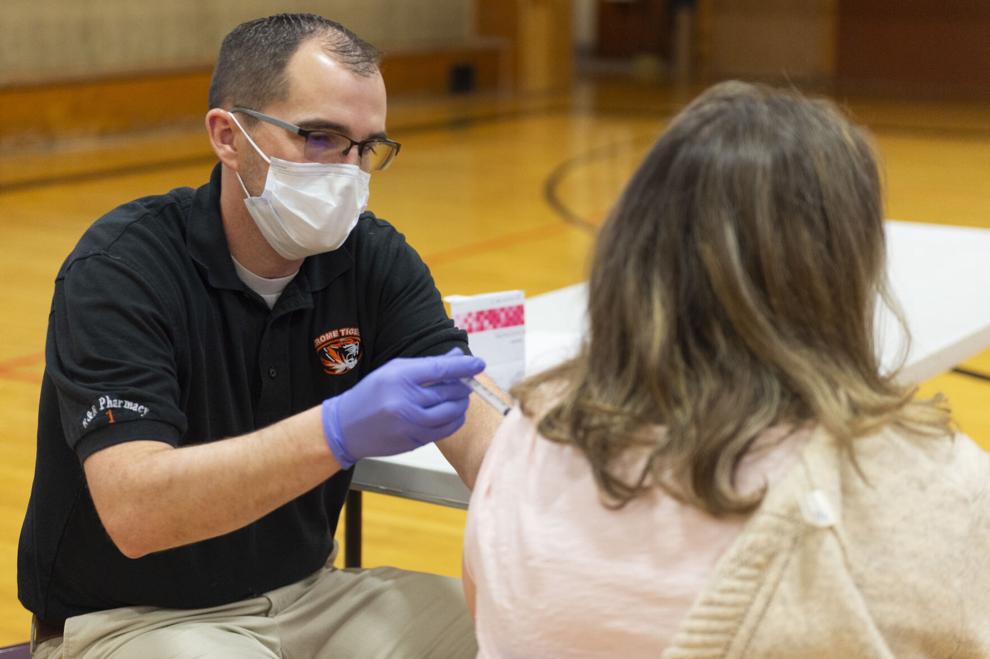 Hundreds to receive vaccine in Jerome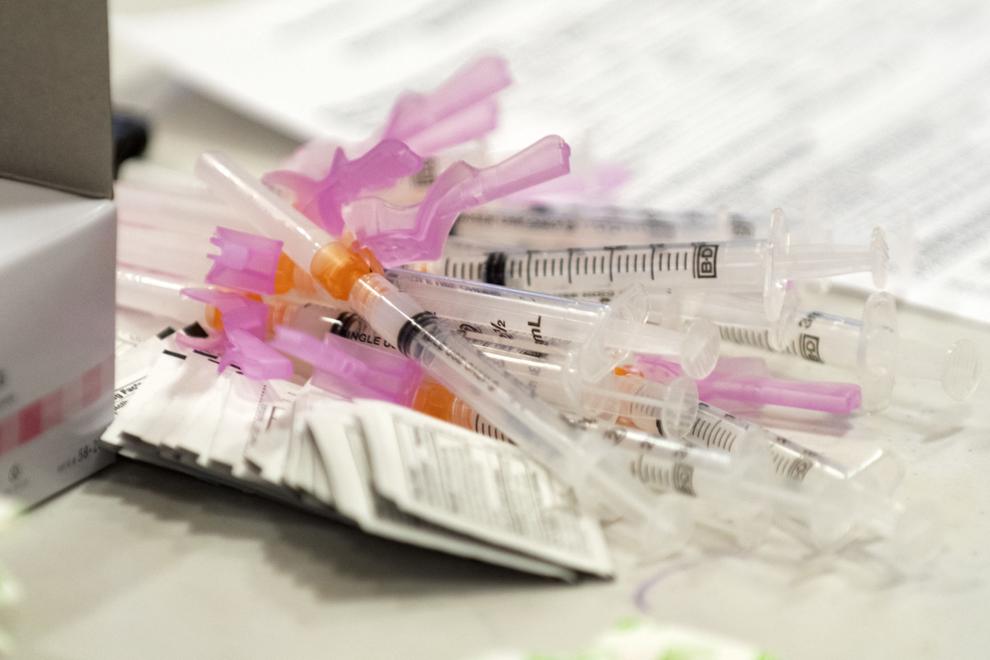 Hundreds to receive vaccine in Jerome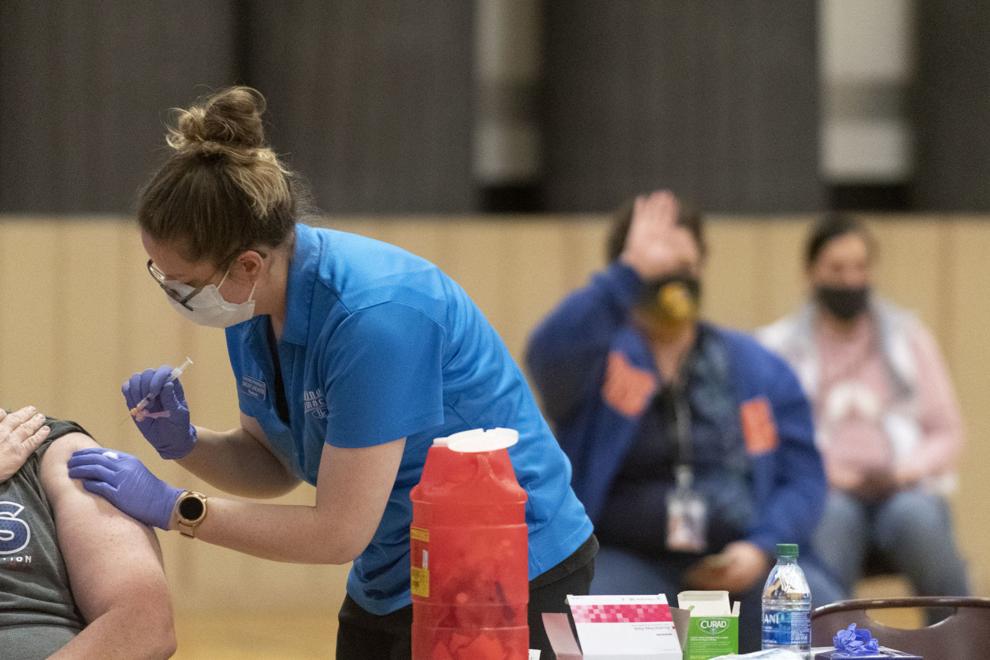 Hundreds to receive vaccine in Jerome