BURLEY — Your garbage may be sitting in the landfill — but its gas will no longer go to waste.
A new landfill gas-to-energy project in Cassia County means the gas from your decomposing garbage is now going toward powering thousands of homes. The facility had its grand opening Wednesday at Milner Butte Landfill southwest of Burley.
"We'll be producing enough energy out here for about 2,000 homes, and it'll be used by the people who live out here," said Josh Bartlome, executive director of Southern Idaho Solid Waste.
The solid waste district is owned by seven Idaho counties — Blaine, Cassia, Gooding, Lincoln, Jerome, Minidoka and Twin Falls — and manages waste that comes into 15 transfer stations and the Milner Butte Landfill every day. Its new landfill gas-to-energy projects uses two locomotive engines to convert methane and other gases into energy.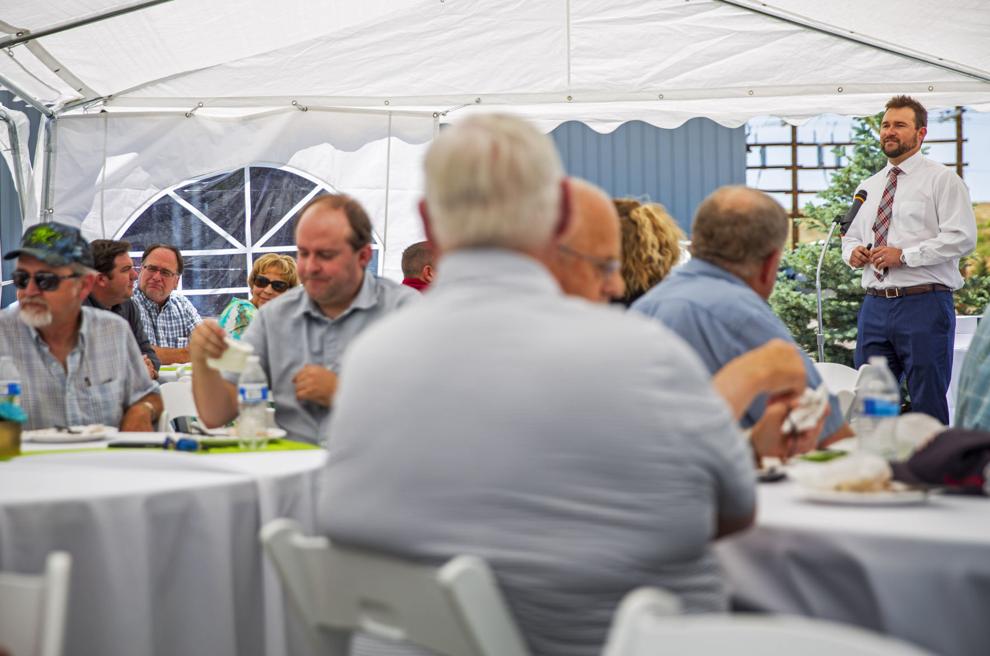 Each of the engines can generate 1.3 megawatts of power.
"These engines should be in production for 20 to 30 years," Bartlome said. "They're big train engines, so they're made for endurance."
But this is only the first step. The solid waste district's new facility can generate up to 5 megawatts of power once it gets another engine.
"Within five years, we're going to have a third generator up and running," Environmental Manager Nate Francisco said. "We're getting more and more gas every day so we're waiting until the production is high enough to put this third engine in."
The $7.8 million project is four years in the making, and underwent a lot of debate among board members, Blaine County Commissioner Larry Schoen said. Schoen has compared to landfill to an oil reserve or gold deposit, where its gas is a natural resource that in the past, has just been burned to keep it out of the atmosphere.
The Milner Butte Landfill has had pipelines running through it for nearly a decade, collecting the gas emissions and sending them through a flare. But Bartlome, like Schoen, has seen the gas as a resource that could be harnessed.
"Now 100 percent of the gas will be coming through here," Francisco said as he stood in front of the generators. "This will destroy about 99 percent of the harmful pollutants that they look at for landfills."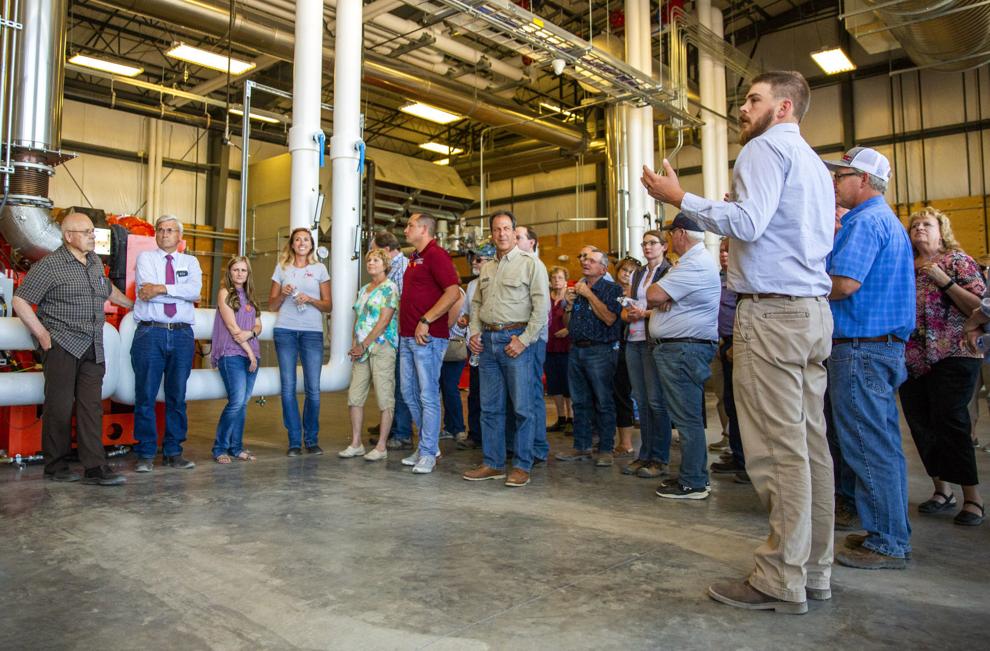 The project was completed a couple months ahead of schedule. It's estimated the lease-to-own facility will pay for itself in 10 years and eventually bring in more than $35 million from electricity sales with Idaho Power Co.
At the "flip the switch" grand opening festivities, Cassia County Commissioner Paul Christensen turned on the engines with the click of a mouse. As the engines kicked online, their whirring and whining gradually became louder like an oncoming train as spectators experienced landfill gas being put to work.
When you open up your garbage can and get a whiff of decomposition, that's the beginning stages of landfill gas, Bartlome said. After the garbage comes into the landfill, the organic material within it begins producing methane within six weeks. Methane production peaks around two years, but the trash will produce landfill gas for 40 to 60 years, he said.
Pipelines are placed throughout the landfill every 30 feet in elevation. These use a vacuum system and continuously collect the gases to send to the Siemens engines at a mixture of 50 percent methane, 40 percent carbon dioxide and 10 percent other gases. A large cooling system helps the engines run more efficiently.
"In my mind, this is a miracle," Christensen said. "This just doesn't happen."