TWIN FALLS — Downtown Twin Falls could welcome not one, but two brewpubs by the end of the year. But as local business owners are discovering, renovating old buildings comes with a few surprises.
Koto Brewing Co. owner Shane Cook planned to open in December 2017. But that goal quickly changed to the following spring.
"We told people by March 2018," Cook said. "But unexpected things happen when you are working in an old building."
Cook and his partner, Pierre Tusow, are now expecting a mid- to late-November opening.
The partners had looked at multiple buildings along Main Avenue, but they knew their brewery had to be downtown.
"Our community needs this kind of place," Cook said. "When I started Sandwich Co. six years ago, nobody was coming downtown. We need to encourage growth."
But the 1920 Koto Building at 156 Main Ave. N. required significant repairs and renovations for it to fulfill its potential.
A few blocks away, a Ketchum-based development company faced similar challenges on the former Historic Ballroom at the corner of Shoshone Street and Second Avenue North. The building was originally planned to open with a restaurant and brewery this spring. But Tom Nickel, partner in the Milner's Gate brewpub, said construction has brought new issues seemingly every day, delaying the opening.
"The target date right now is around Nov. 20," Nickel said. "We're not confident about that. Our backup date is Dec. 1."
Nickel is one of the partners of Elevation 486, which is opening the restaurant and brewery. He's also a partner in The Sawtooth Club in Ketchum.
In renovating both buildings, the businesses worked to retain the historic integrity of the structures while investing in the downtown revival. And it's about more than just the beer.
"Twin Falls needs that central hub," Tusow said. "We want to be a place with concerts and slam poetry, a place for art to grow."
Koto Brewing Co.
Cook and Tusow bought the building from Shayne and Michelle Carpenter, but it was originally owned by the Koto family. Because Tojiro and Kai Koto were Japanese citizens in 1920, and by law, they couldn't own property. They deeded the building in the name of their 2-year-old son, Tom.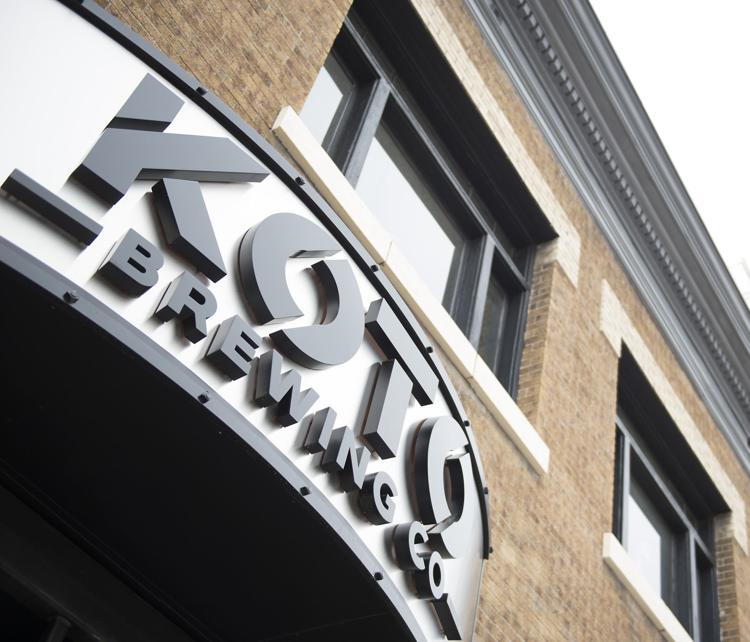 Cook, who also owns The Sandwich Co. a few doors down, wanted to pay respect to the history of the Koto Building — hence the name Koto Brewing Co. Construction started in early September 2017.
Upon completion, Koto Brewing Co. will feature "gourmet pub food" and a full dinner menu, including fish, steak and smoked ribs. Cook said the brewery will also offer wine.
The building has undergone significant renovations, including replacement of all electrical and plumbing. The partners also removed the plaster from the walls, exposing the original brick, and uncovered the original wood flooring. A large chimney had to be removed.
"It would've been cheaper if we had just torn (the building) down and started over," Cook said. "But it wouldn't have felt the same if it wasn't the Koto Building. I walk in there and I feel something."
Remnants of the past still linger around Koto Brewing. Exposed brick, original wooden beams and garage-style doors opening to the street give the building an industrial warehouse look. Old doors from the Koto Building's days as a hotel hang in the basement.
Scattered around the brewery are other bits and pieces from the city's history: tabletops made from Twin Falls High School's repurposed old gym floor, and a bar constructed from an old bowling alley lane. But rather than appearing like a junkyard-turned-restaurant, everything is sleek and stylish.
To open the brewery, the owners needed licenses from federal, state, city and county governments, as well as a permit for canning and packaging. This is a lengthy process that can sometimes take up to five months, Cook said.
Head brewer Tusow and Cook are still waiting on their boiler to be fixed. After that, they'll get a certificate of occupancy from the city and will be in business. Upon opening, the brewery will feature a half dozen or so different beers — an aggressive West Coast I.P.A., a porter, a Belgian, a barley wine, a blonde ale and a New England hazy I.P.A., Tusow said.
The biggest mission for Koto Brewing is staying true to the mission of trying new recipes.
"It's a lot of experimenting, a lot of numbers and science," Tusow said. "Everything has to be really hygienic. There is a joke that brewers are just glorified janitors."
The brewing tanks rest downstairs but poke through a hole up to the ground floor, where bar seating will allow customers to view the brewing equipment.
Milner's Gate
Summit Creek Capital has been working in conjunction with the Urban Renewal Agency to complete the work on the Historic Elks Lodge. The URA had razed a building next door to the ballroom to make way for an outdoor patio area, and the agency also assisted with $350,000 in public improvements on the property. The board last week unanimously approved a quitclaim deed to transfer property over to the Historic Ballroom LLC.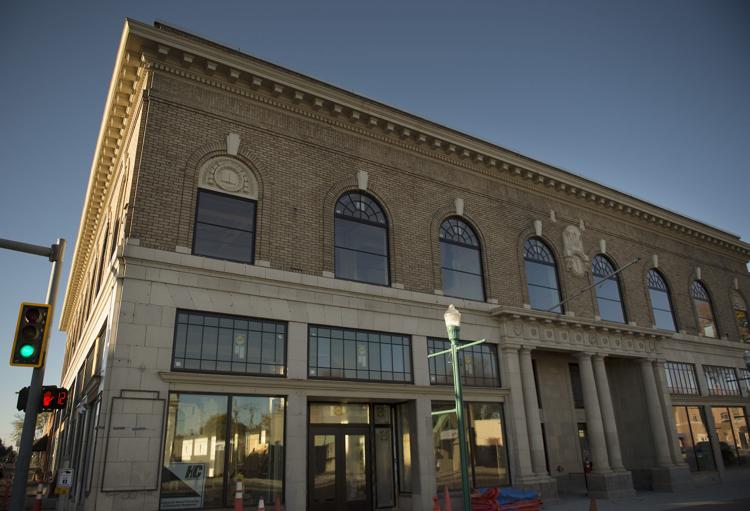 Summit Creek Capital has committed to investing at least $3.5 million into the building, but the project has been slower than expected.
"It's been quite the experience working with a 100-year-old building," Managing Director Tyler Davis-Jeffers said. "Twin Falls is growing quickly and there's a shortage of labor in town."
The brewpub, Milner's Gate, will take up part of the first floor and the basement of the Historic Elks Lodge. The restaurant's name is a nod to Stanley Milner, a Utah businessman who helped I.B. Perrine realize his dream of irrigating the Magic Valley. The gates of Milner Dam on the Snake River are opened each year to fill the canals.
"They made the desert bloom," Nickel said.
Upon opening, Milner's Gate will serve lunch and dinner, with brunch on Sundays. The menu will feature a selection of more casual fare — such as nachos, burgers and wings — as well as finer fare such as steaks and wine. The chef is Dana Brizee, a local man who studied at the Culinary Institute of America and wants to return to Idaho.
"He's an Idaho guy with a sophisticated cooking background," Nickel said.
But the brewing has been delayed until a federal licensing process is completed. Nickel says the pub will begin by offering other brews on tap, plus cocktails, until the brewing begins early next year — if not sooner.
The custom-made brewery equipment itself took a while to arrive, Nickel said, because of the steel tariffs. The equipment was then lowered into the basement with a crane. Similar to the tanks inside Koto Brewing, it'll be visible on both levels.
The head brewer will be Quay Marshall, an award-winning brewer who previously did brewing at the old Muggers Brew Pub before it closed in 2003.
Koto Brewing Co., looks to bring culture and beer together

Koto Brewing Co., looks to bring culture and beer together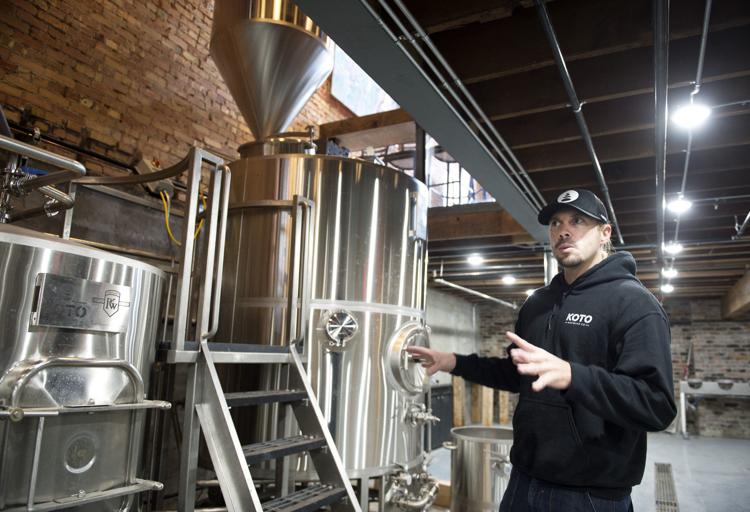 Koto Brewing Co., looks to bring culture and beer together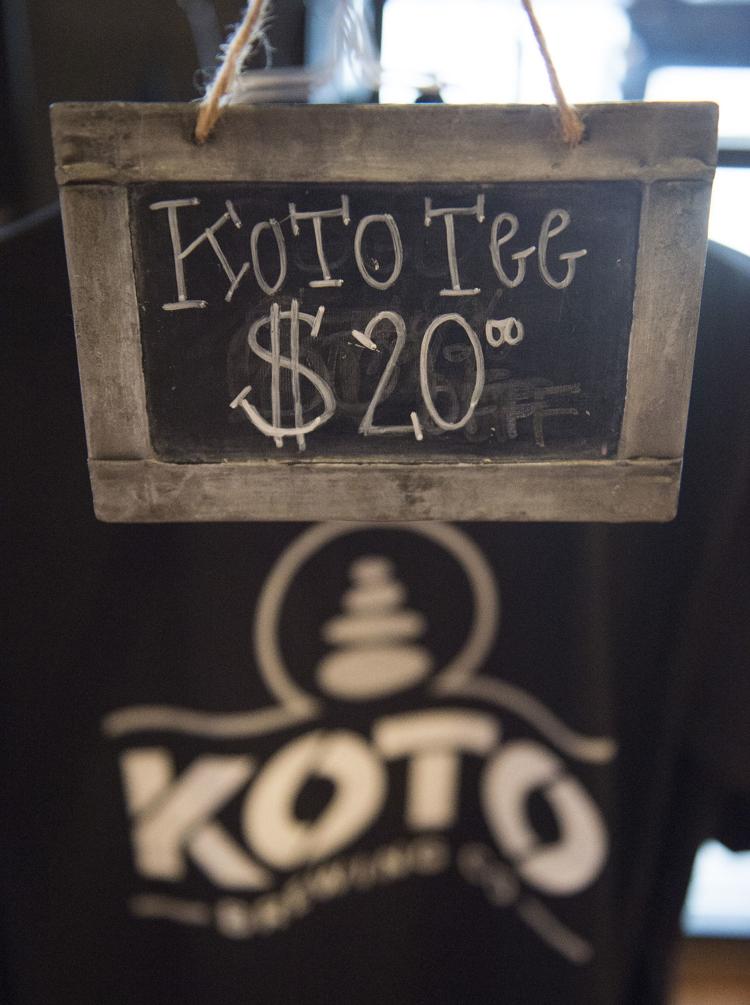 Brew pub coming to downtown Twin Falls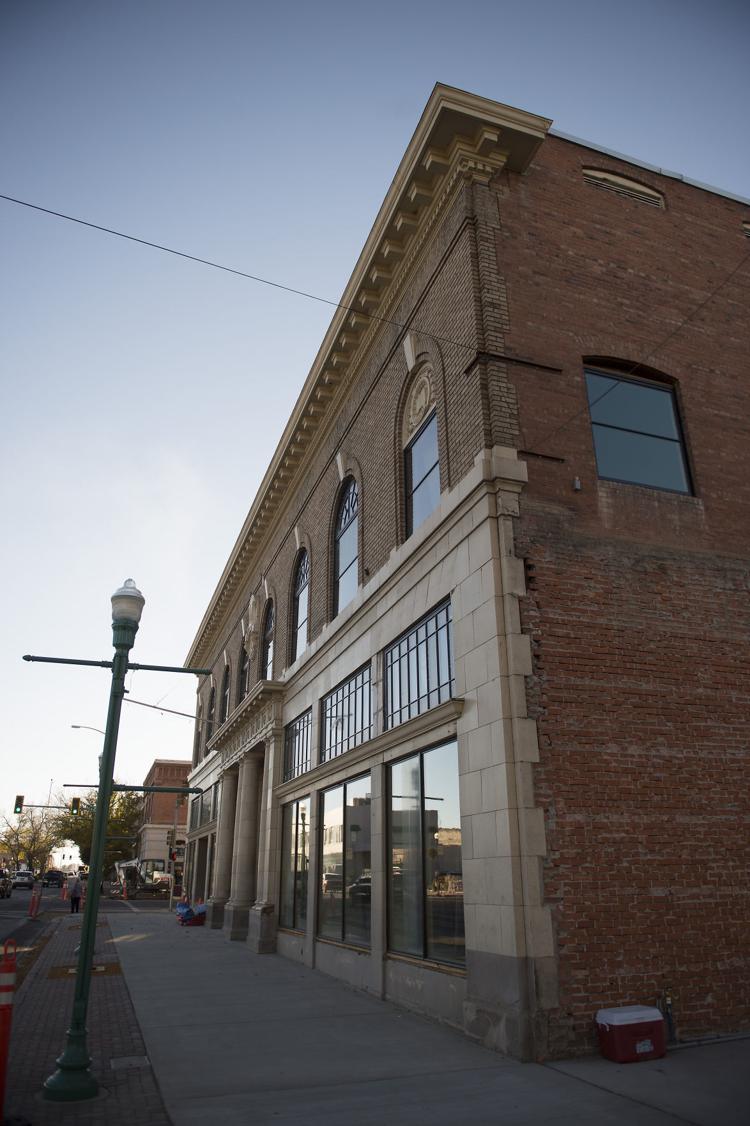 Koto Brewing Co., looks to bring culture and beer together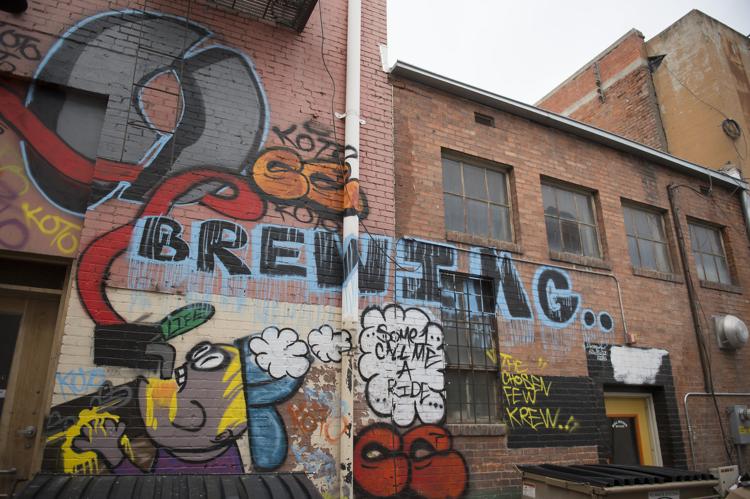 Koto Brewing Co., looks to bring culture and beer together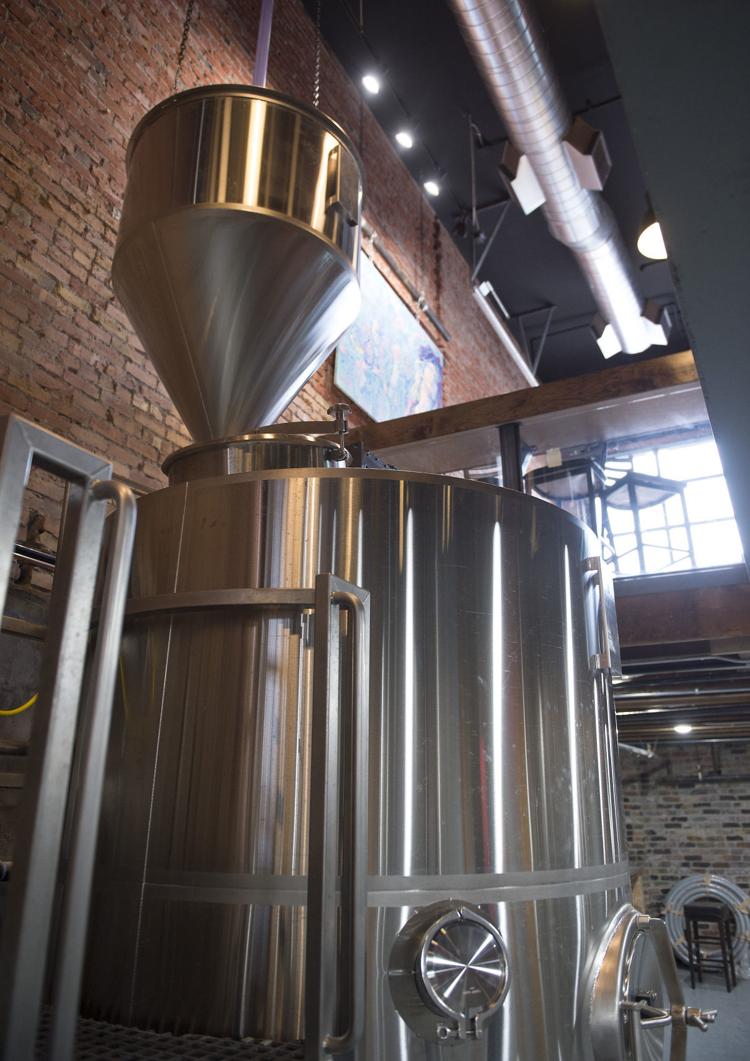 Brew pub coming to downtown Twin Falls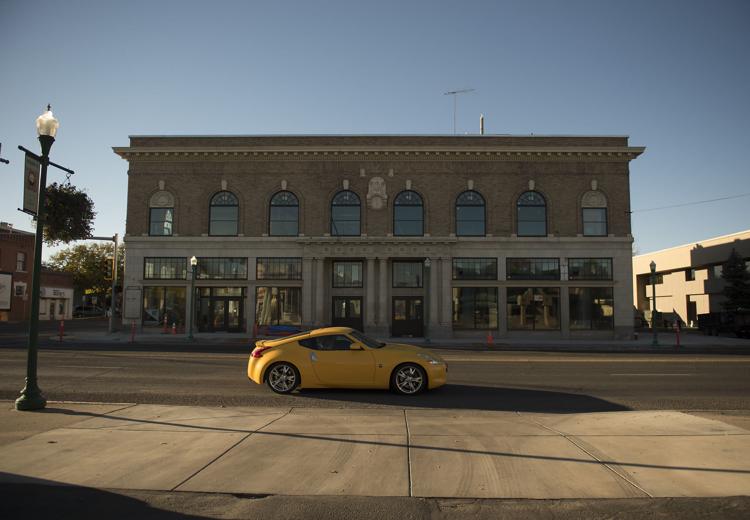 Koto Brewing Co., looks to bring culture and beer together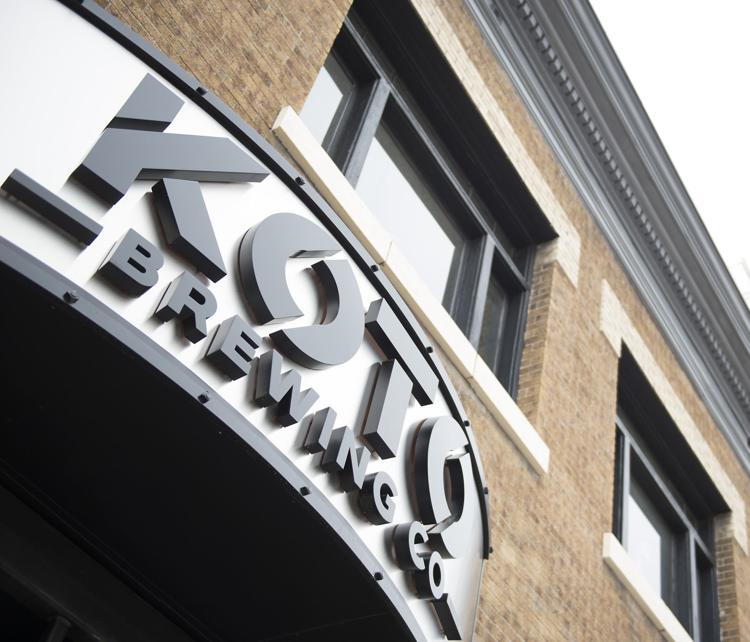 Koto Brewing Co., looks to bring culture and beer together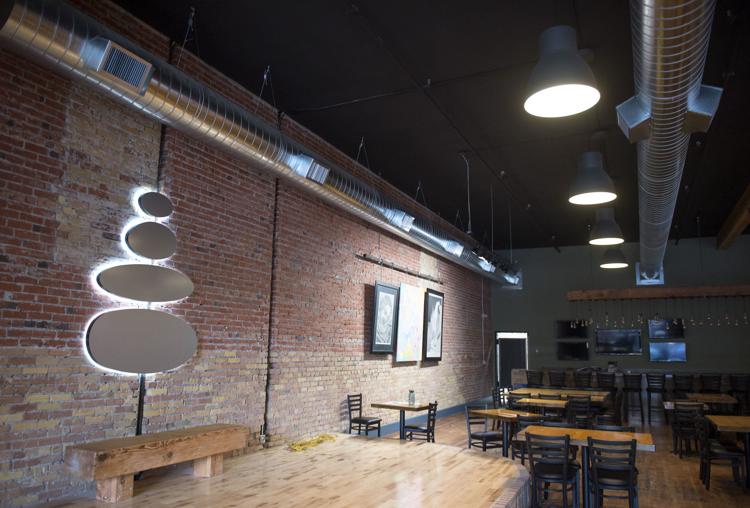 Brew pub coming to downtown Twin Falls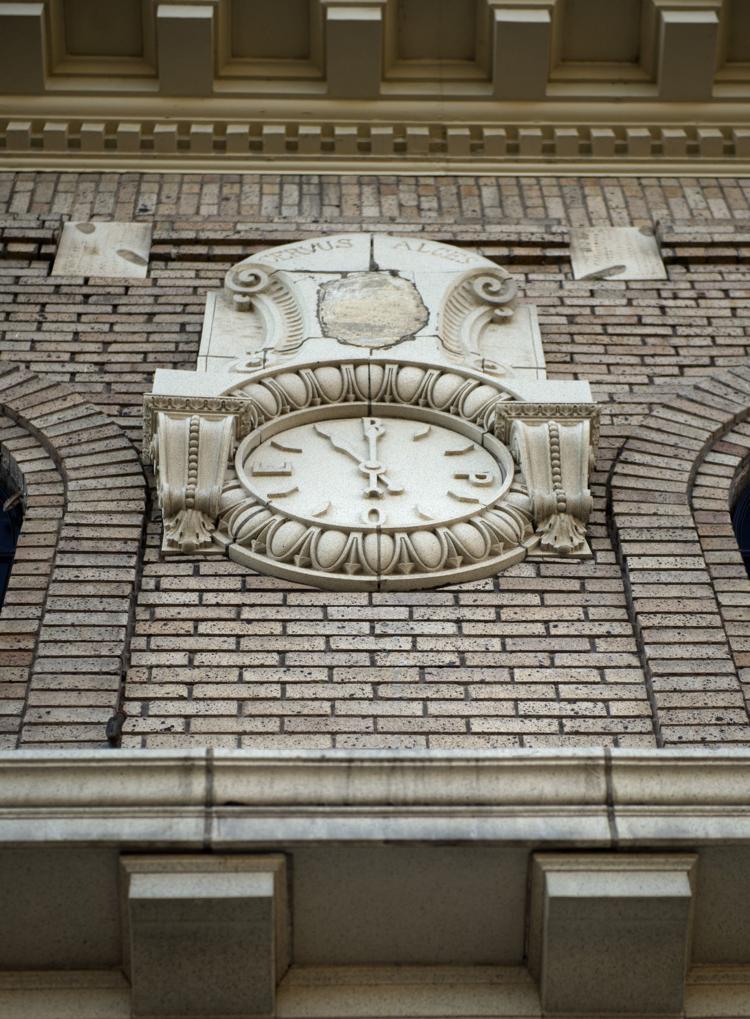 Koto Brewing Co., looks to bring culture and beer together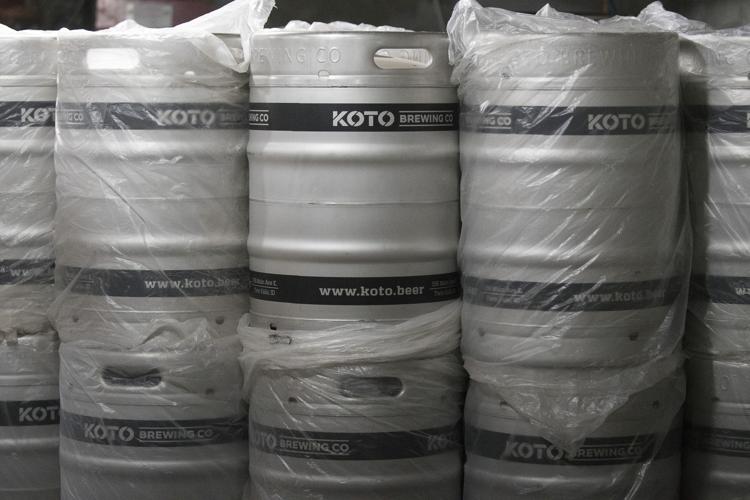 Koto Brewing Co., looks to bring culture and beer together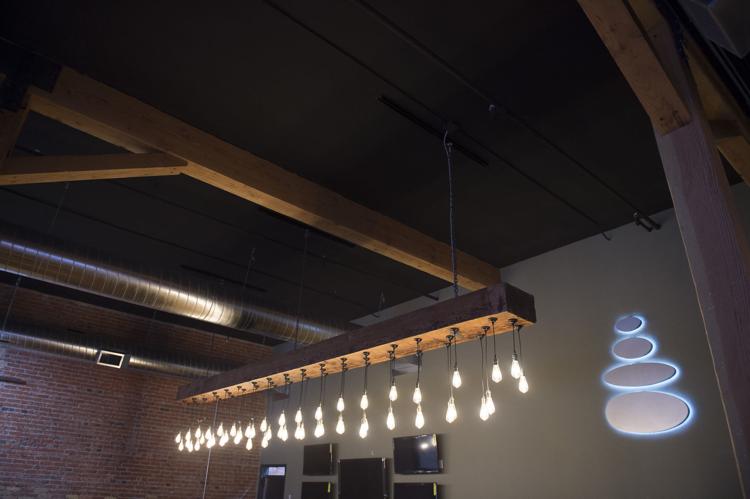 Brew pub coming to downtown Twin Falls