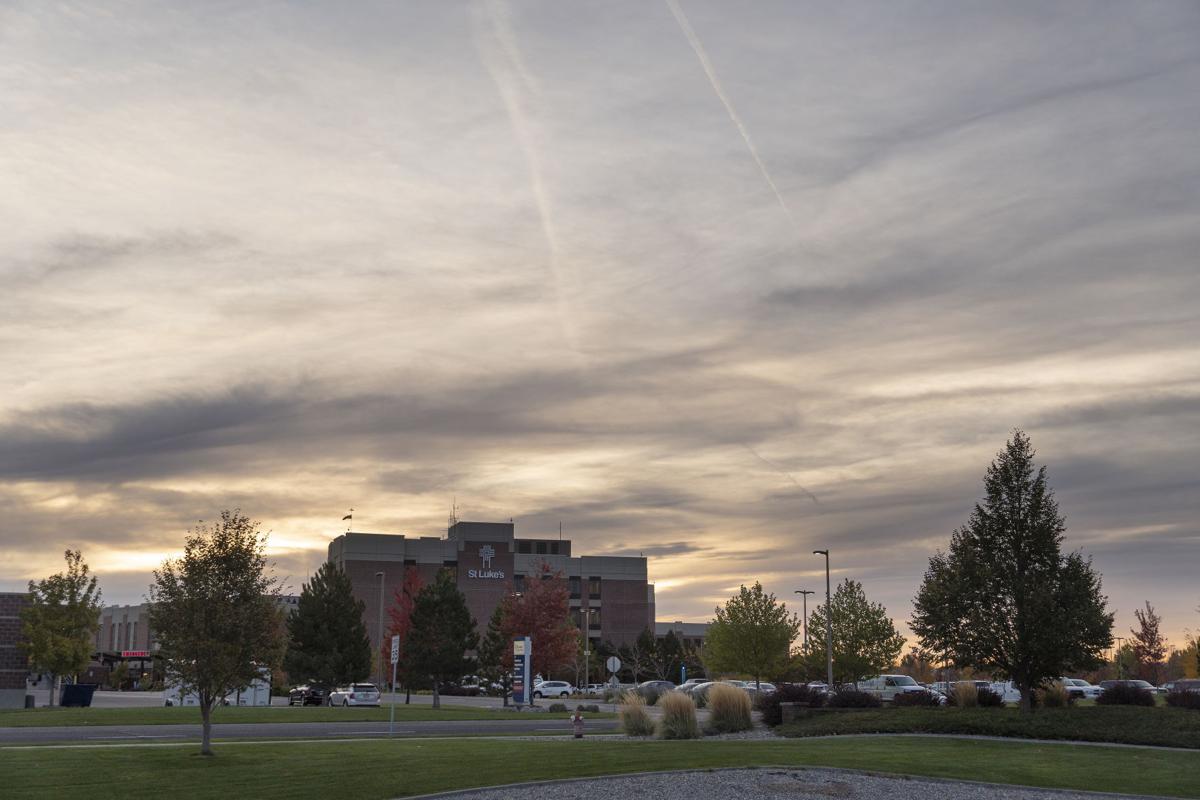 TWIN FALLS — The number of new Magic Valley COVID-19 infections stayed flat this week, but medical leaders warn that if the spread of the virus doesn't slow major hospitals may have to stop offering more services.
The severity of the situation has spurred a flurry of responses from state and local leaders.
Idaho Gov. Brad Little reinstituted some of the state's stage 3 restrictions, including limiting indoor gatherings to 50 people or fewer. The South Central Public Health District placed six of the Magic Valley's counties (all but Blaine and Camas) into the red, critical risk category, indicating significant community spread of COVID-19. Twin Falls City Councilman Shawn Barigar said at Monday's Council meeting he would like the city to consider a mask mandate next week.
Non-government entities have pushed for action as well. For instance, the College of Southern Idaho Board issued a resolution Wednesday urging local elected officials to impose mask mandates.
Outside of Fairfield in Camas County and all Blaine County municipalities except Carey, no Magic Valley community has instituted a mask mandate, despite repeated pleas from the region's medical experts.
Throughout much of the pandemic, the Magic Valley has experienced a disproportionate number of COVID-19 cases. During the October surge, the region has accounted for about 20% of the state's cases, despite having roughly 12% of Idaho's population.
Dr. Joshua Kern, St. Luke's vice president of medical affairs for Magic Valley facilities, said during a Tuesday press conference that even though the Twin Falls hospital is already struggling to care for sick COVID-19 patients, the next few weeks will probably bring even more hospitalizations. St. Luke's Magic Valley Medical Center is already overwhelmed with COVID-19 cases, scrambling to stay adequately staffed and frequently sending patients elsewhere.
On Sunday, the hospital had 58 COVID-19 admissions, a new high. There were 125 people in the hospital overall. The 58 COVID-19 hospitalizations on Sunday made up a fifth of Idaho's 261 COVID-19 hospitalizations.
COVID-19 has now killed 599 Idahoans, including 90 in the Magic Valley. Forty-six of those deaths have been in Twin Falls County. Lincoln County had its first two COVID-19 deaths last week, including one man in his 30s. There were six Gooding County deaths last week — the county had only had two deaths previously.
Throughout Idaho, the number of new infections has doubled in the last month, from about 3,000 a week in late September to more than 6,000 last week. The Magic Valley has also experienced a doubling of cases in that window, jumping from 550 cases to more than 1,100 cases last week.
By most metrics, the Magic Valley has been hit harder in October than other areas in Idaho. But during Tuesday's press conference, Boise doctors said if people don't start wearing masks and slowing the spread, their facilities will likely be overwhelmed the way some of the Magic Valley's already are.
"We're experiencing these gigantic increases in disease activity across all of southern Idaho," said Dr. Jim Souza, St. Luke's chief medical officer.
Souza said that the Boise hospital's capacity is eroding. St. Luke's facilities have seen a 200% increase in COVID-19 hospitalizations during the last three weeks. Intensive care units are operating at 125% of normal volume. And more patients are almost undoubtedly coming.
It's not just COVID-19. Hospitalizations are up in general, too. Flu season has begun — doctors said it's extra important to get a flu shot this year. And Souza noted that strokes and heart attacks are up significantly, possibly because of COVID-19, which can give people blood clots and cause other medical issues, but that's not yet clear.
The biggest problem continues to be staffing. Souza said that St. Luke's has hired 500 nurses since March. The company has hired traveling nurses. Those additions haven't been enough.
Medical workers keep catching COVID-19. On Tuesday, St. Luke's had 108 staff out with confirmed COVID-19, including 70 clinical staff. Almost without exception staff are catching the disease outside of their hospitals, Souza said, adding that many members of the general public continue to neither wear masks nor practice social distancing.
When nurses and doctors get sick and miss work, it places even greater strain on the staff who haven't been infected, forcing them to work overtime and extra shifts. Everyone's exhausted, Souza said, noting that health care workers are experiencing intense physical, emotional and psychological stress right now.
As staffing shortages and excessive numbers of patients overwhelm local and state hospitals, medical professionals may have to start making increasingly hard decisions. The Twin Falls hospital has postponed elective surgeries and had been diverting pediatric patients to Boise — those transfers are now on hold because the Boise children's hospital is full, too.
Kern noted at Monday's Twin Falls City Council meeting that Utah hospitals are expected to begin rationing care soon — doctors are probably going to have to start triaging patients.
What happens in Utah affects the Magic Valley. We can't send patients there anymore, Kern said. And while the Twin Falls hospital has been sending patients to Boise, that overflow option is disappearing, too. Boise's hospitals are filling up.
"We can't divert out of state," St. Alphonsus Chief Clinical Officer Dr. Steven Nemerson said during the Tuesday press conference. "We have to develop that capacity in Idaho."
If COVID-19 cases continue to rise, Idaho hospitals will increasingly pare back their least critical offerings to free up more staff and space for coronavirus patients. Souza said that it's possible to turn hospitals into full-on COVID-19 units — but that change would come with a heavy price. It's possible that if we don't slow the spread, people won't be able to go to the hospital for a host of non-COVID reasons, Souza said.
If local governments and health districts act and people behave better, we can stop all the state's hospitals from being overwhelmed, Souza said.
"We know it's avoidable," he said. "We've seen us drop these curves before with good behavior. ... We still have this small, closing window of opportunity."
Twin Falls City Councilman Greg Lanting said Monday that his church has had a COVID-19 outbreak, killing one parishioner and sending others to the hospital. He urged everyone to wear a mask.
"Wearing one protects everyone else," Lanting said. "Please wear a mask. … We need to be helping our community by giving up a little bit of ourselves."