BUHL — There are days, especially in the summer, when you can barely get in the door of Cloverleaf Creamery's ice cream shop in Buhl.
The locally made ice cream has become a favorite treat for many southern Idahoans over the past 11 years. And owner Bill Stoltzfus estimates his bottled milk and ice cream are sold in more than 80 retail locations around the state.
But getting the business started wasn't easy. Stoltzfus and his wife, Donna, had to answer a lot of questions from the bank in 2007 when they'd decided to expand from a dairy into a processor as well. They got help from the Idaho Small Business Development Center.
"I had been self-employed all my life," Stoltzfus said. "But as far as really developing a business plan on something completely new … It's making a lot of predictions, and I was used to dealing more with facts. They were a huge help with all of that."
Stoltzfus still considers himself lucky to get bank funding based on those projections, he said, but the timing helped. In 2007, banks were doing riskier lending than they did two years later at the height of the recession.
The Idaho Small Business Development Center offers free and low-cost assistance to businesses around the state every year. In 2017, the Twin Falls office worked with 438 clients, helping to start 11 new businesses and create 89 jobs. The organization is funded by the state, the federal Small Business Administration and the College of Southern Idaho.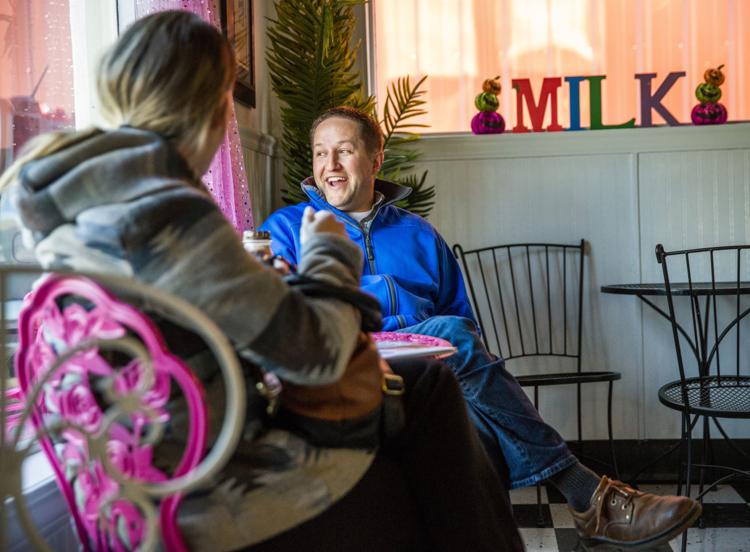 "It's really just about community success and economic development with small businesses," said Jordan Gentry, training coordinator and office administrator for the center.
And it isn't just about helping businesses to get started. The Idaho Small Business Development Center can do no-cost consulting on business plans, financial projections, expansions, sales, research and product development, Gentry said.
The center also offers low-cost training on topics such as QuickBooks, leadership skills and social media. The shorter courses cost about $30 apiece, while the six-day QuickBooks course costs $200, he said.
"We don't really ever end relationships with clients," Gentry said. "They're always popping in and out with announcements."
That's certainly been the case with Great Harvest Bread Co., a locally owned franchise in Twin Falls. Since opening the bakery, Sophia and Derek Bates have continued to get the center's help with job postings, training manuals and updating their employee handbook.
It helps take a load off them, Sophia Bates said.
"As small business owners, we're doing everything," she said.
Their work with the center started five years ago when the Bates approached banks to secure funding. But they struggled with their pitch because Twin Falls' last Great Harvest Bread Co. had closed.
"I think all of the banks would have been too concerned about us closing because the other one closed," Sophia Bates told visitors during a client impact tour Wednesday. "If we didn't have the Small Business Development Center, we probably wouldn't have opened."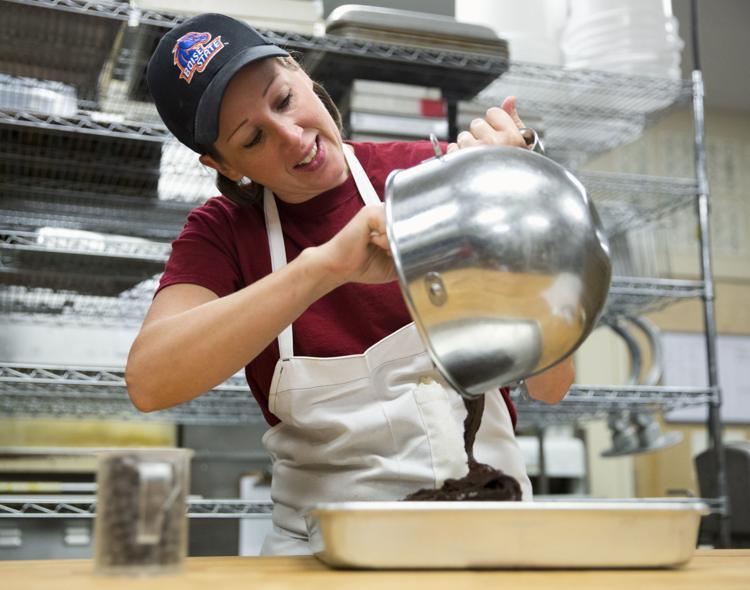 The center helped them develop a business plan, and also connected them to Business Lending Solutions Region IV for a low-interest, government-backed loan. That loan reduced the bank's risk, and with great response from the community, Great Harvest Bread was able to pay back the loan quickly, Derek Bates said.
Today, the bakery mills its flour fresh and makes about 110 loaves a day.
"During Christmas, it's more like 400," Sophia Bates said.
The Idaho Small Business Development Center has two full-time employees and eight to 10 part-time employees in Twin Falls, Gentry said. The consultants have all owned their own businesses before and have an understanding of finances.
This came in handy for Tenney Lamoureaux when he decided to take out a loan for Bee Storages near Filer. Lamoureaux didn't have much experience with borrowing money, so he got some help from the Small Business Development Center.
Bee Storages is in its second season operating a large warehouse that's kept at 40 degrees Fahrenheit to store honeybees during the winter before their spring journey to the almond fields in California. The storage has helped bring beekeepers' winter loss down from nearly 50 percent to about 10 percent, Lamoureaux said.
The Idaho Small Business Development Center is a statewide, university-based organization that has been around since 1986 and has six locations across the state. The Twin Falls office is across from the main CSI campus at 202 Falls Ave. Its hours are 8 a.m. to 5 p.m. Monday through Friday. For information, call 208-732-6450.