TWIN FALLS — As you peruse the potato chip aisle this fall you may run across a familiar Magic Valley smile on a Lay's potato chip bag.
Luke Mickelson, founder of the nonprofit Sleep in Heavenly Peace charity that builds bunk beds for children, is one of 30 people chosen by Lay's for its Operation Smile 2020 campaign.
His smile will appear on three products: Lay's Cheddar & Sour Cream, Wavy Sea Salt & Pepper and Limon.
"It's been super fun and cool," Mickelson said about the experience.
During a time when joy is needed more than usual, the company will put the smiles of 30 ordinary people doing extraordinary things in their communities on the front of chip bags. The company will donate up to $1 million in proceeds to Operation Smile, which is an international medical charity that provides access to safe surgical care for people with cleft conditions, according to a press release by Frito-Lay North America.
This is the third year the company has featured the Lay's smiles bags in stores. They will be available until Dec. 3.
Three fan-favorite varieties, Lay's Fried Pickles with Ranch, Lay's Hot Sauce in partnership with Frank's RedHot and Lay's Kettle Cooked Beer Cheese will also reappear for a limited time, the release said.
"Having pored through thousands of nominations and already being personally committed to these Smiles ourselves, particularly now when people are looking for more reasons to smile than ever before, we knew we couldn't let a cancelled photo shoot keep Lay's from sharing these inspiring stories with the world," said Sadira Furlow, vice president of marketing for Frito-Lay North America. "Across stores and within households, Lay's has the power to reach millions of Americans every day. We already know that what's inside the bag brings joy, but turning the Lay's bag into a canvas to multiply that happiness factor is what makes the Smiles program so special."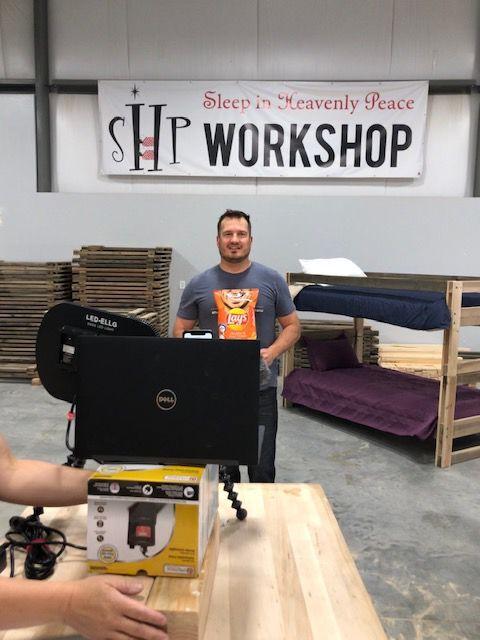 Mickelson said he was originally supposed to fly to Dallas, Texas, for the photo shoot, but due to COVID-19 the plans changed.
"They sent us some filming equipment and we filmed it all by ourselves here in Idaho," Mickelson said.
The promo advertisement, he said, resembles a Brady Bunch grid, with everyone featured in little squares.
His smile, along with the others, are featured on the front of the chip packages that launched at stores last week. There is also a photo of him on the back of the bag and a sentence describing Sleep in Heavenly Peace.
David Anderson, Sleep in Heavenly Peace build coordinator for Twin Falls, said it is amazing to read the stories of the 30 people chosen for the campaign.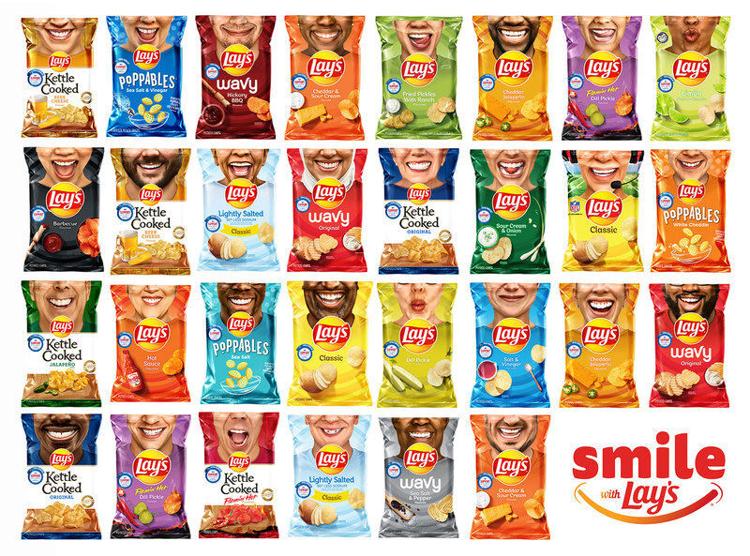 "For me, especially this year," said Anderson, "It shows that there is still a lot of good going on across the country. As crazy as 2020 is, just get out there, smile and make a difference."
Mickelson said if people in the Magic Valley find one of the chip bags with his smile on it they should snap a picture of them with the bag and send it to Sleep in Heavenly Peace so they can make a collage.
Mickelson said the charity continues to grow and has reached a milestone of 60,000 bunk beds built and in October it expects to reach 250 trained chapters.
A national build day will include a local event at Petersen Brothers Construction's corporate office, 1920 Hiland East, Twin Falls, from noon to 4 p.m. on Saturday. The bed build is also sponsored by Elite Restoration.
Everyone is welcome to come and help, Mickelson said. The organization will have hand sanitizer and masks on hand.
Get local news delivered to your inbox!
Subscribe to our Daily Headlines newsletter.