TWIN FALLS — As the stockpiling of food and supplies in the wake of the COVID-19 pandemic caused bare grocery store shelves and called into question the stability of the food supply, those who already struggle to have enough food were hit even harder.
The Centers for Disease Control and Prevention recommendations on large gatherings mean soup kitchens closed operations for the foreseeable future and demand for food left many with limited options.
Now, even the places that supply those in need are experiencing anxieties about their ability to continue providing food. Suppliers to pantries in the Magic Valley say their resources are being tested but the supply is safe for now.
"What we need to do is provide more food and right now we're short," Karen Vauk, president and CEO of the Idaho Food Bank, said of the rising need for food. "There's a disruption in the food supply not only for grocery stores but us too."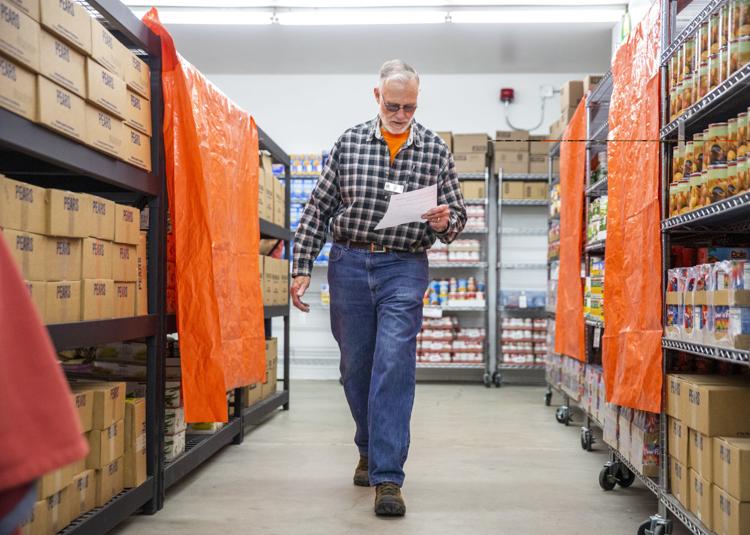 The demand for food skyrocketed at some pantries, including the Hunger Coalition in Bellevue in Blaine County, the epicenter of Idaho's novel coronavirus cases. The number of patrons at the food bank rose by 50% since Gov. Brad Little announced Idaho's first case two weeks ago. It is expecting to ramp up food orders from the Idaho Food Bank by 10% to keep up, Hunger Coalition spokeswoman Kristin McMahon said.
At least 30 new families patronized Martha and Mary's food pantry in Jerome last week in addition to regular clients. The pantry is limiting operations to one day a week and will do curbside only. It expects to have food left to distribute this Friday, while April 3's availability remains unclear.
"The Idaho Food Bank is working with us and we will get a delivery as scheduled," Jeff Schroeder, director of the Jerome Food Ministry, said. "But I can't look that far into the future at this time."
The pantry's holiday reserves depleted faster than anticipated. It was expected to give away 50% of it last week and 50% this week but needed to give away about 70% to meet the demand last week. It gave out about 5,000 pounds of food Friday alone.
Suppliers to pantries like the Idaho Food Bank, South Central Community Action Partnership and the United Way of South Central Idaho are stocked and prepared to meet the rising need, but some may have to make adjustments to maintain the stock at pantries in the Magic Valley.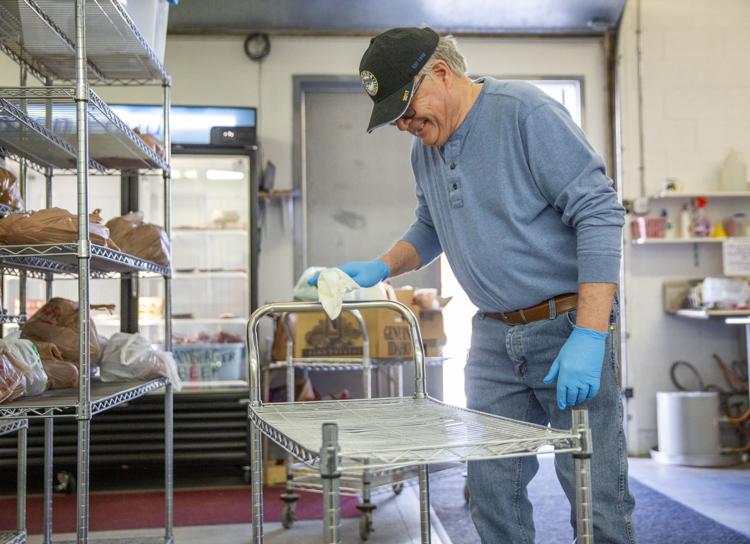 The Community Action Partnership received a directive from the Idaho Department of Health and Welfare, which brings in funding to the nonprofit via the U.S. Department of Agriculture, to lower its eligibility requirements from 125% of the federal poverty level to 250% until June 14. That means people making twice as much as previously required will still be eligible to receive assistance.
It gave away more than 100 boxes of food in a single day at the beginning of the COVID-19 — the disease caused by the novel coronavirus — crisis in Idaho, and while it has hundreds of palettes of food left, the possibility that it will need to modify its efforts with the economic impact of the virus remains. It is considering allowing more than one food box distribution a month to meet the need.
"A lot of people will lose jobs because of this situation and that's going to make a major impact on whether they can continue to provide food for their families," Ken Robinette, president and CEO of the South Central Community Action Partnership, said.
The Idaho Food Bank is focusing its efforts on making more food available to its partners as the need is exacerbated by job loss and extended school closures. It is still receiving orders — and donors such as Chobani and Lamb Weston are still providing food — but the hit to the food supply means food providers are stretched thin.
"Before all this happened we could expect to receive these food loads in a week," Vauk said. "Now the wait time is two to three weeks. It's unsettling."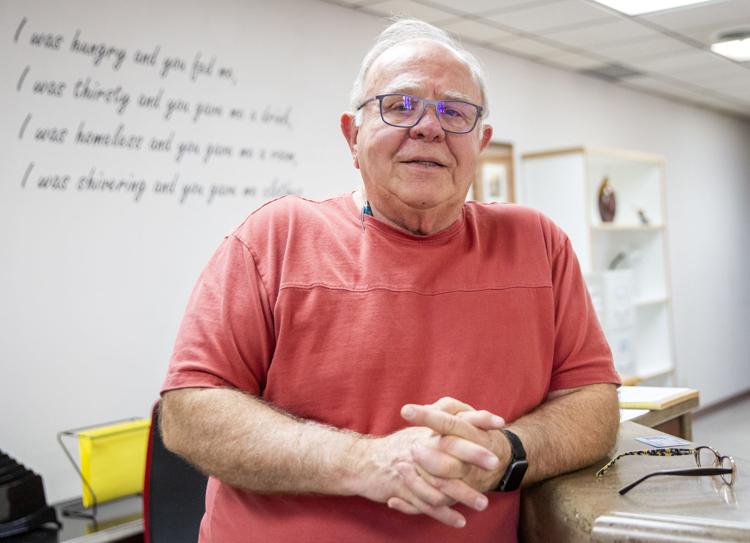 Emergency food sources like the Food Bank will continue to feel the effects of the pandemic long after people are able to return to their normal lives.
"It's going to take a long time for the economy to recover and jobs to come back," Vauk said. "It's not going to be over in a couple of months."
More robust local pantries like Mustard Seed Ministries — which services senior centers, homeless shelters and churches — anticipate a shift in need but haven't yet been significantly impacted by the crisis. Its services are hampered by CDC guidelines for social distancing, which means boxes are wheeled out to patrons' cars instead of allowing walk-ins, and processing is slower because it is done over the phone.
Anyone who knows of someone who might need assistance getting food, supplies or prescriptions is asked to contact Mustard Seed so that it may provide assistance.
"It's challenging," Liz Mandelkow, manager of Mustard Seed Ministries, said. "There's no doubt we have to change the way we do things a bit. But we hope we're doing our piece for the community."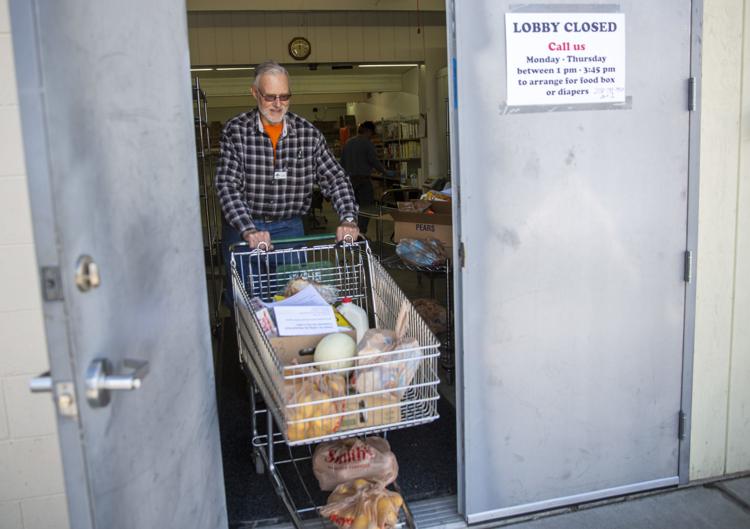 Through partnerships with grocers, restaurants and the Idaho Food Bank, however, Mandelkow believes it has enough stock for the time being but may suffer in terms of variety. Advocates and pantry employees say that the best way to keep pantries afloat is through cash donations because it allows pantries to buy exactly what they need. Pantries often follow nutrition guidelines and it becomes difficult to do so when relying on whatever assortment of goods lands at its door.
"Sometimes we'll get peanut butter but no jelly — or cereal, but we still need milk," Mandelkow said. "Cash donations help us so we can purchase what we don't have right now instead of whatever we get. But we are so happy to see how much activity is happening in the community of people stepping up to help."
The pandemic is causing a surge in activity to donate and volunteer at pantries and shelters across the Magic Valley to the point that some food banks are overwhelmed by the response. Organizations are urging those looking to help to work directly with a food pantry or shelter instead of taking matters into their own hands in ways like carrying out donation drives with friends and neighbors.
"What that does is gets people involved and creates a unified effort," Sonya Haines, resource development director of the United Way of South Central Idaho, said. "People want to help, and if they don't have a resource or an avenue, they're going to create their own. There's a lot of food but there's no alignment."
Mustard Seed feeds those in need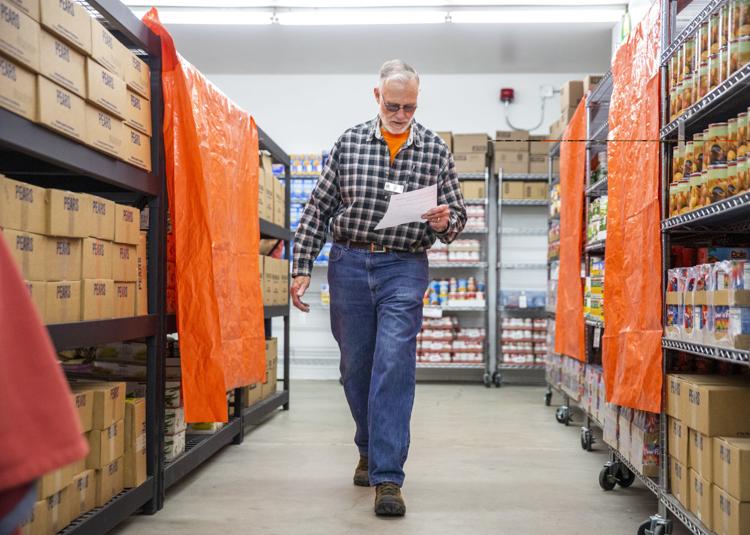 Mustard Seed feeds those in need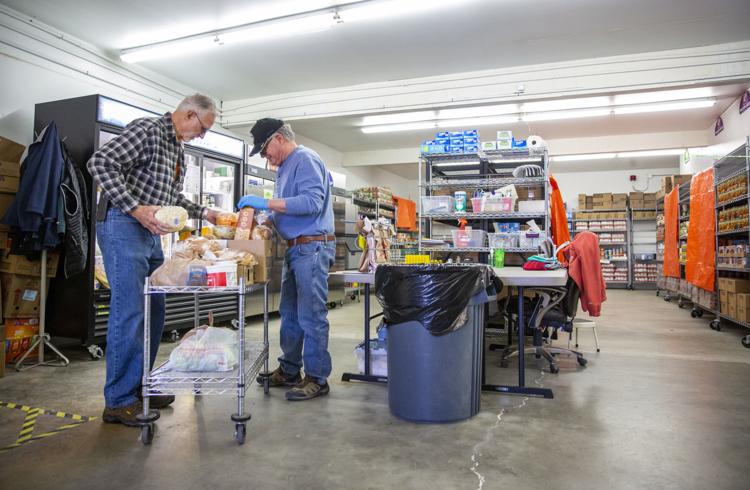 Mustard Seed feeds those in need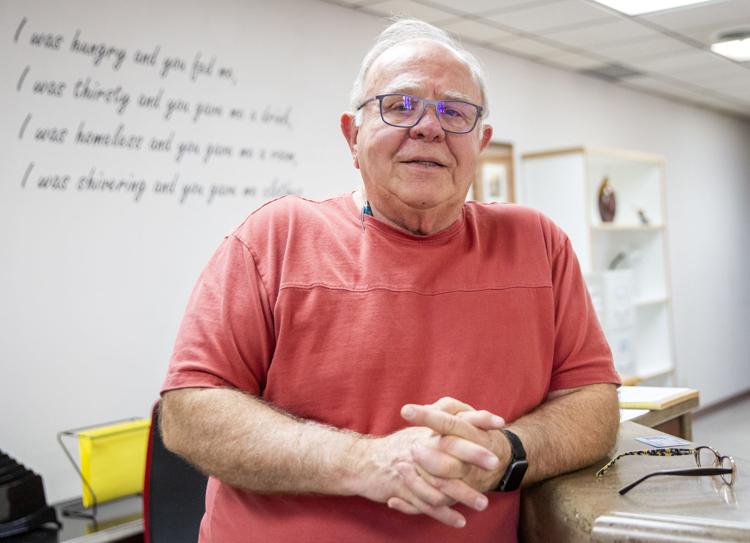 Mustard Seed feeds those in need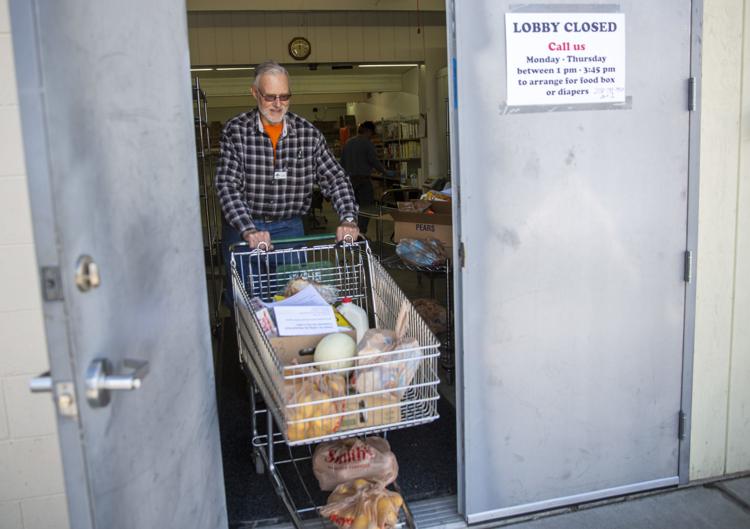 Mustard Seed feeds those in need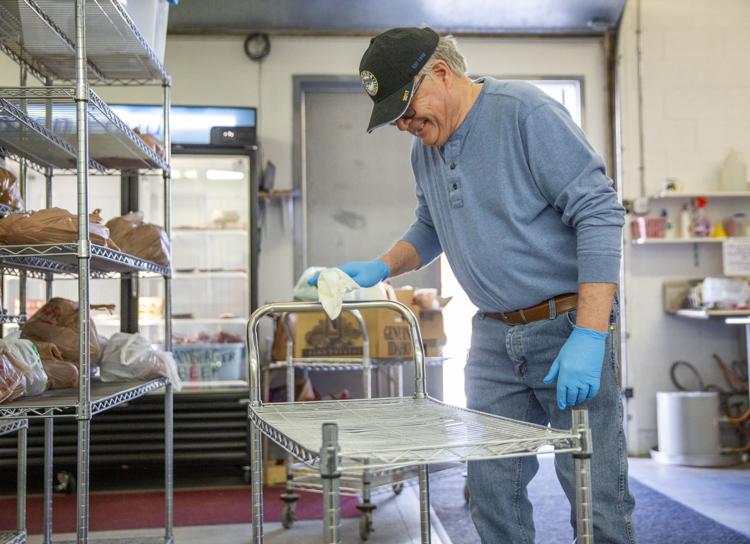 Mustard Seed feeds those in need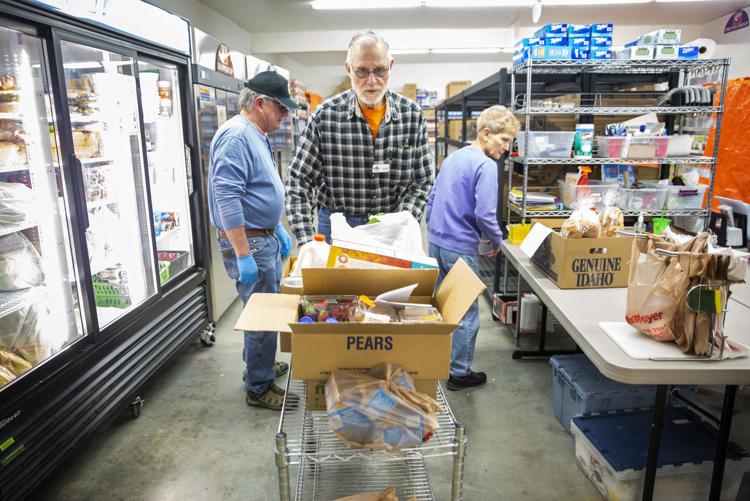 Mustard Seed feeds those in need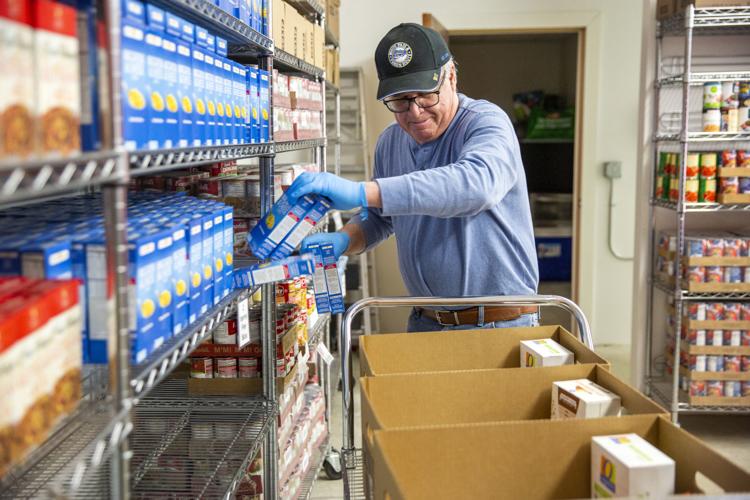 Mustard Seed feeds those in need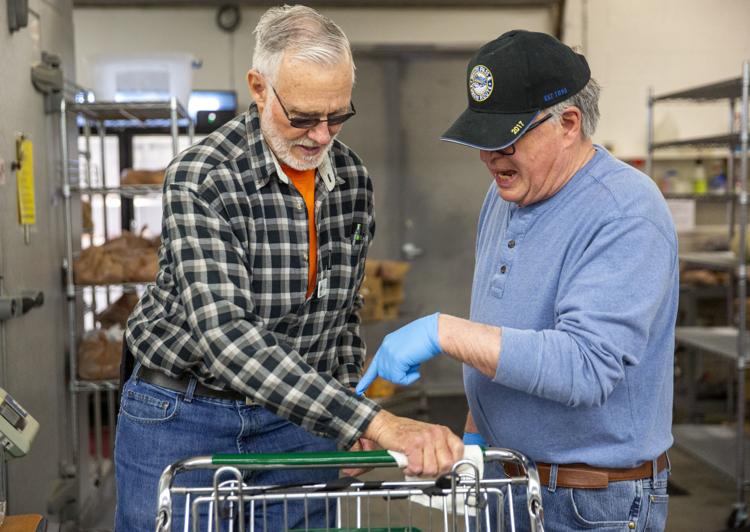 Mustard Seed feeds those in need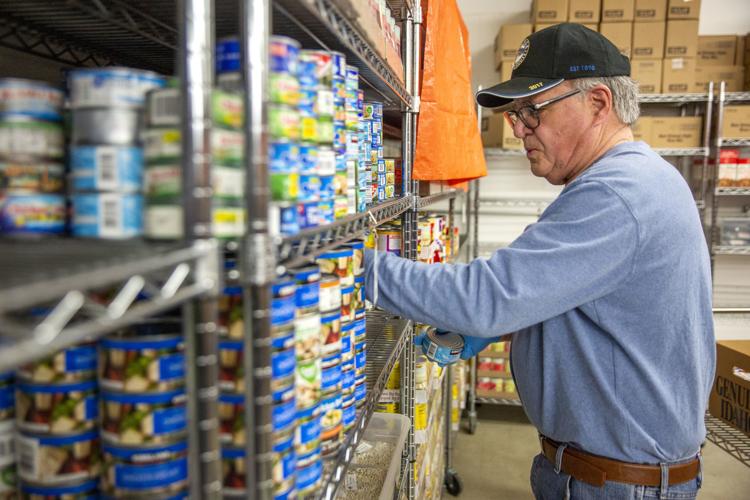 Mustard Seed feeds those in need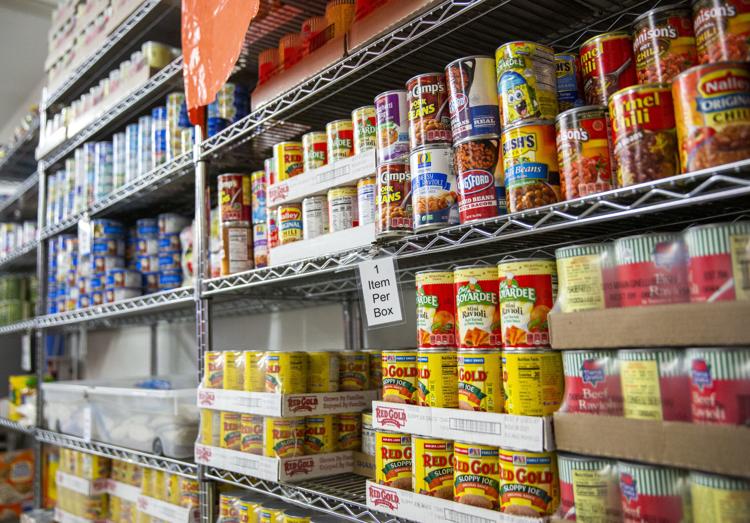 Mustard Seed feeds those in need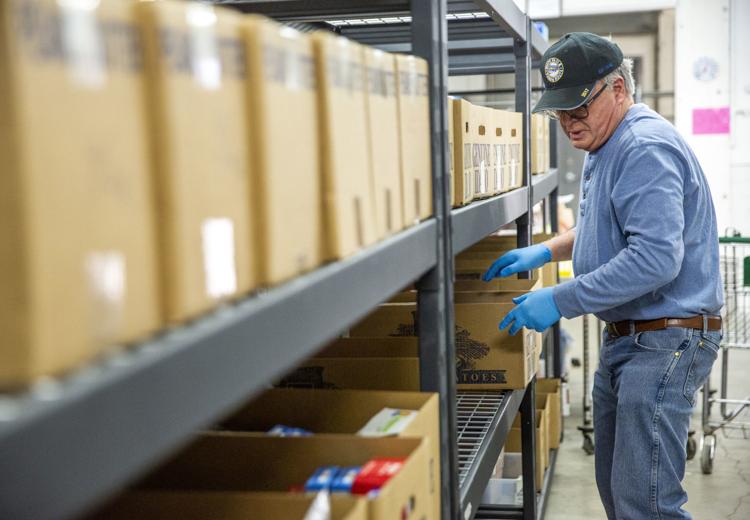 Mustard Seed feeds those in need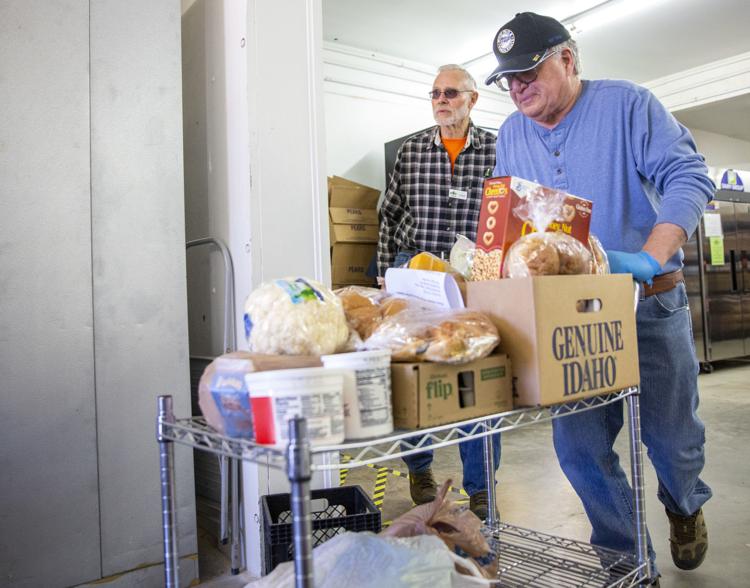 Mustard Seed feeds those in need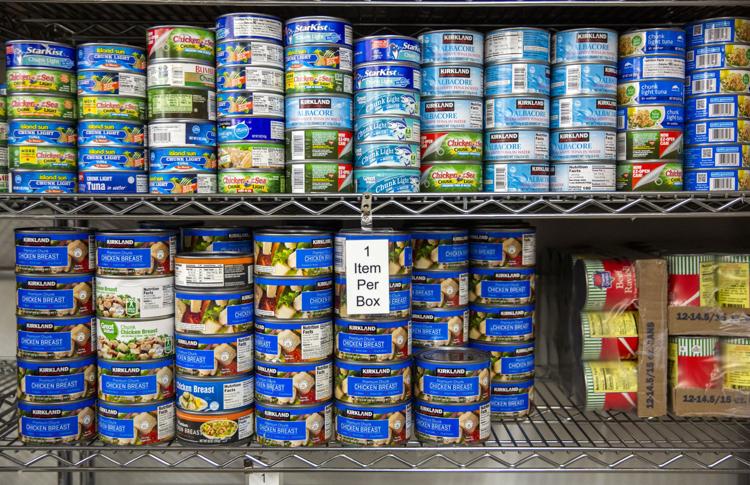 Mustard Seed feeds those in need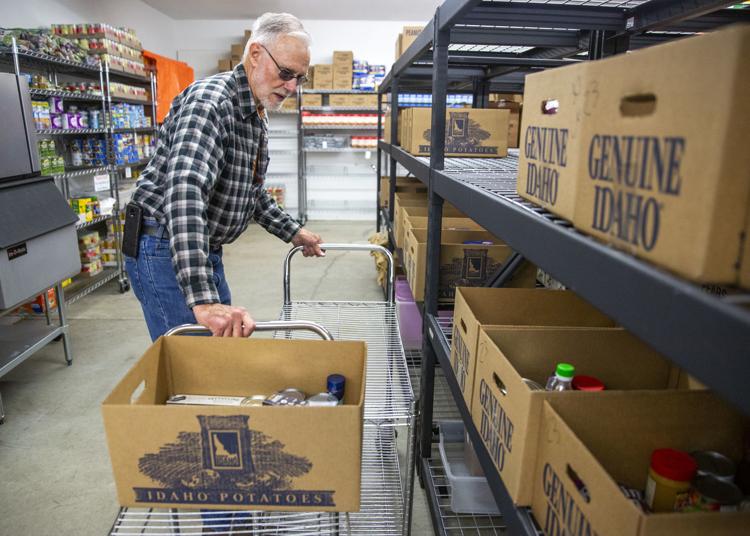 Mustard Seed feeds those in need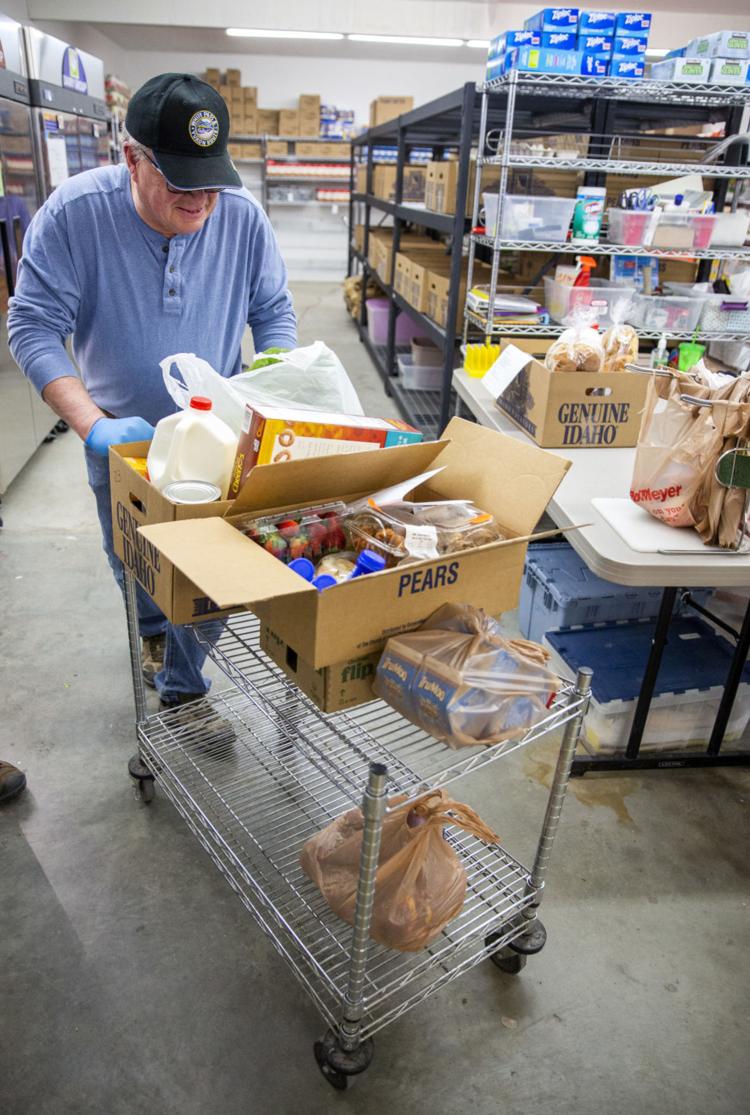 Megan Taros is a Times-News reporter and Report for America corps member covering the Magic Valley's Hispanic community and Jerome County. You can support her work by donating to Report for America at http://bit.ly/supportRFA.
Concerned about COVID-19?
Sign up now to get the most recent coronavirus headlines and other important local and national news sent to your email inbox daily.