TWIN FALLS — For as long as Melody Mack can remember, owning a bookstore had been a dream.
"I've been talking about owning a book store, I think, the whole time I've been able to speak," Mack told the Times-News.
An avid reader from an early age, the born-and-raised Twin Falls resident has nurtured a lifelong love of books.
That's why, when Mack saw a contest to become the owner of a bookstore in downtown Twin Falls, she knew she couldn't pass it up.
"I'm doing online schooling for my bachelors, I'm homeschooling four kids," Mack told the Times-News. "Yes, I'll take a bookstore!"
Sequoia Schmidt has owned the building at 250 Main Ave. N. since 2020, and most of it serves as the main distribution center for her publishing company, DiAngelo Publications.
In October 2022, Schmidt opened a retail storefront as DAP Books, stocked with titles from the vast DiAngelo Publications catalog. Schmidt soon realized that operating a retail store while running a publishing company created conflicts, and she decided it was time to make a change.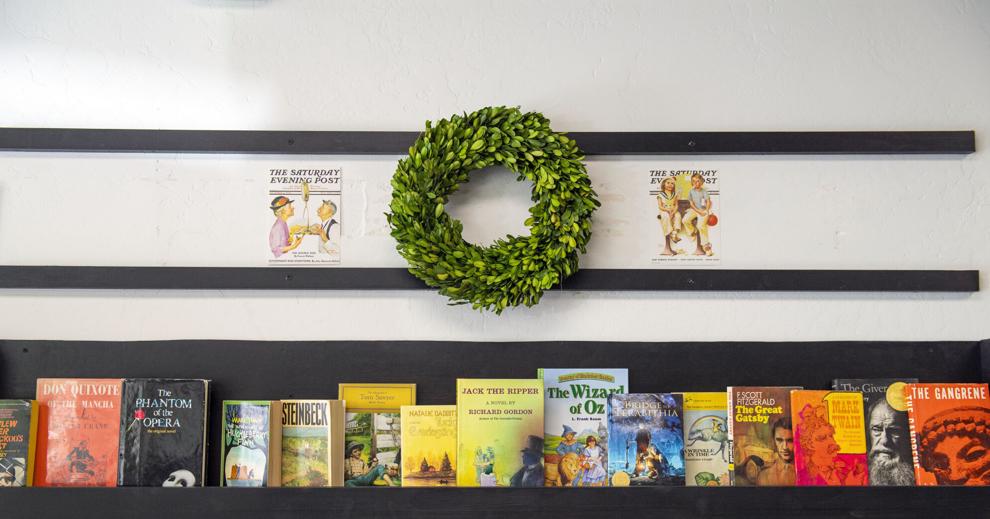 So she published a post to a local moms and wives group on Facebook, inviting women to submit an application to become the new owner of DAP Books.
When reviewing applications, Schmidt was looking for someone who loved books and who was solidly entrenched in Twin Falls.
"I wanted somebody who has been a part of this community for many, many years, and who's going to be in this community for many, many years," Schmidt said.
Schmidt said she figured a mom would make the best candidate, because moms are good at navigating hectic environments.
"A lot of the applicants were moms, and that was something we wanted to gear toward," Schmidt said. "Running a business is no joke. It is hands-down one of the hardest things in the world," Schmidt said. "Generally what I've found with my friends who are moms is they can handle hard things. They have challenges thrown at them all the time, and they find a way to make it work, and they keep that little human alive, and that's kind of like keeping a business alive."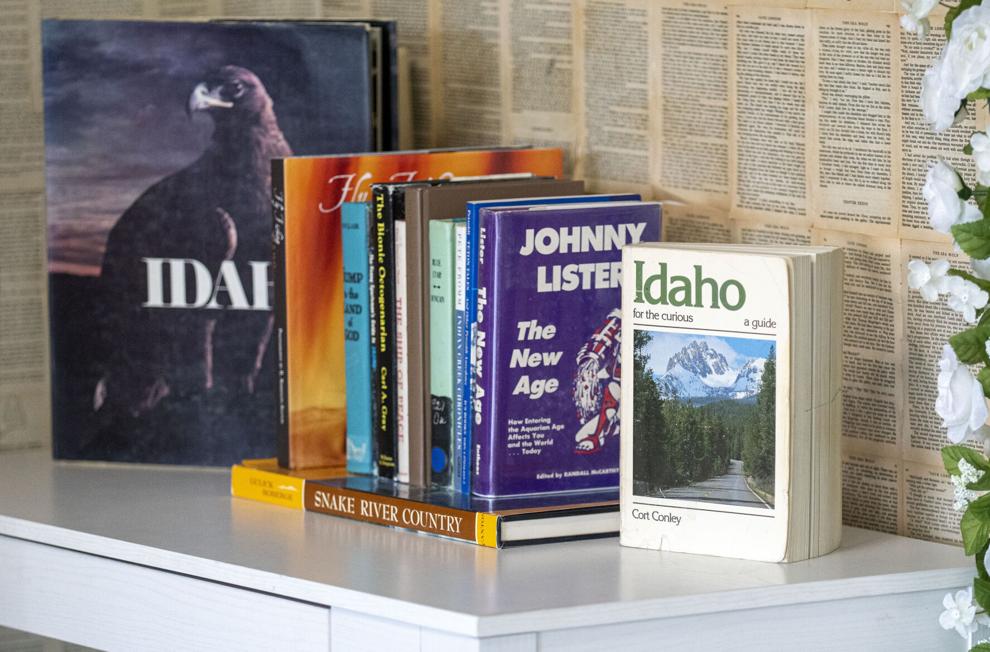 Schmidt still owns the building and it will continue to serve as the main distribution center for DiAngelo Publishing. Mack now owns the retail store, and will lease the storefront and a large additional room.
The selection of books will be split between books from the DiAngelo Publications titles, and anything Mack wants to stock.
With thousands of her own used books to add to the inventory, Mack said that, despite the whirlwind of changes, the temptation to get lost in a book is constant.
"The hardest part I think is that right now I just want to sit down and read everything," Mack said.
With experience in event planning, graphic design and teaching, Mack has an abundance of ideas on programs, classes and events that she wants to offer to the community.
She homeschools her four children, and has noticed an increase in the number of families who have been homeschooling since the pandemic. She looks to create services and events for that demographic.
"Some of these parents, they want to teach a class but they have nowhere to do so," Mack said. "And now I have the space where they would be able to come in and do that."
Mack even has ideas for teaching art classes, holding painting nights, and other events that will develop over the next several weeks.
In a short amount of time, DAP Books has subtly grown, with used books that Mack has curated intentionally to compliment the selection available from DiAngelo Publications.
"I like being able to get lost in a story. I have various styles that I like ... but I'm not against any other genre," Mack said. "I have found some of the best books I've ever read by walking through a store and randomly picking one that I would have never picked before."
Schmidt founded the company when she was 17 and Di Angelo Publications has grown to include a catalog of more than 125 titles.