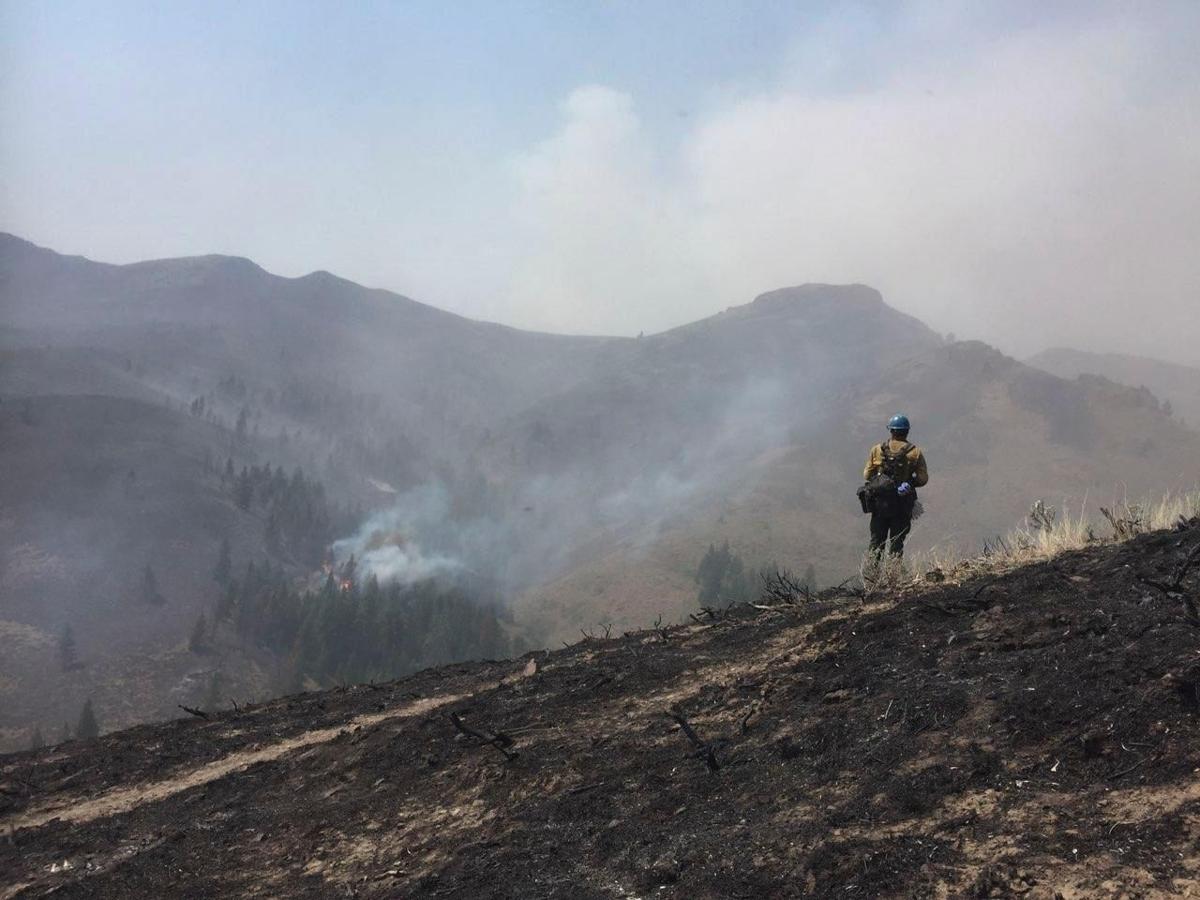 BELLEVUE — The Sharps Fire in Blaine County is expected to be contained by midnight Sunday, according to the latest agency report.
Great Basin National Incident Management Team 1 continued to lead firefighting efforts Wednesday, with nearly 500 people staffing the fire 6 miles east of Bellevue.
The Sharps Fire has burned 64,646 acres and was 60 percent contained as of Wednesday morning. A burnout operation that morning was expected to create more smoke and flames, as firefighters aimed to prevent the fire's spread to the north.
A community meeting will be held at 8 p.m. Wednesday at Carey Elemenary School.
A community meeting is also scheduled for 6:30 p.m. Thursday at the Queen of the Hills Room of the Campus Community Center in Hailey.
All pre-evacuation and mandatory evacuation orders have been lifted, according to the Blaine County Sheriff's Office. Quigley Road has been reopened for pedestrian traffic only, out to Quigley pond.
The following roads are still closed: Muldoon Road at EE-DA-HO Ranch, Little Wood Reservoir Road at Hunt Lane (closed to non-residents), Baugh Creek, Road Canyon Road, High Five Creek Road, Indian Creek Road, Ohio Gulch Road and Slaughterhouse Creek Road where the pavement ends.