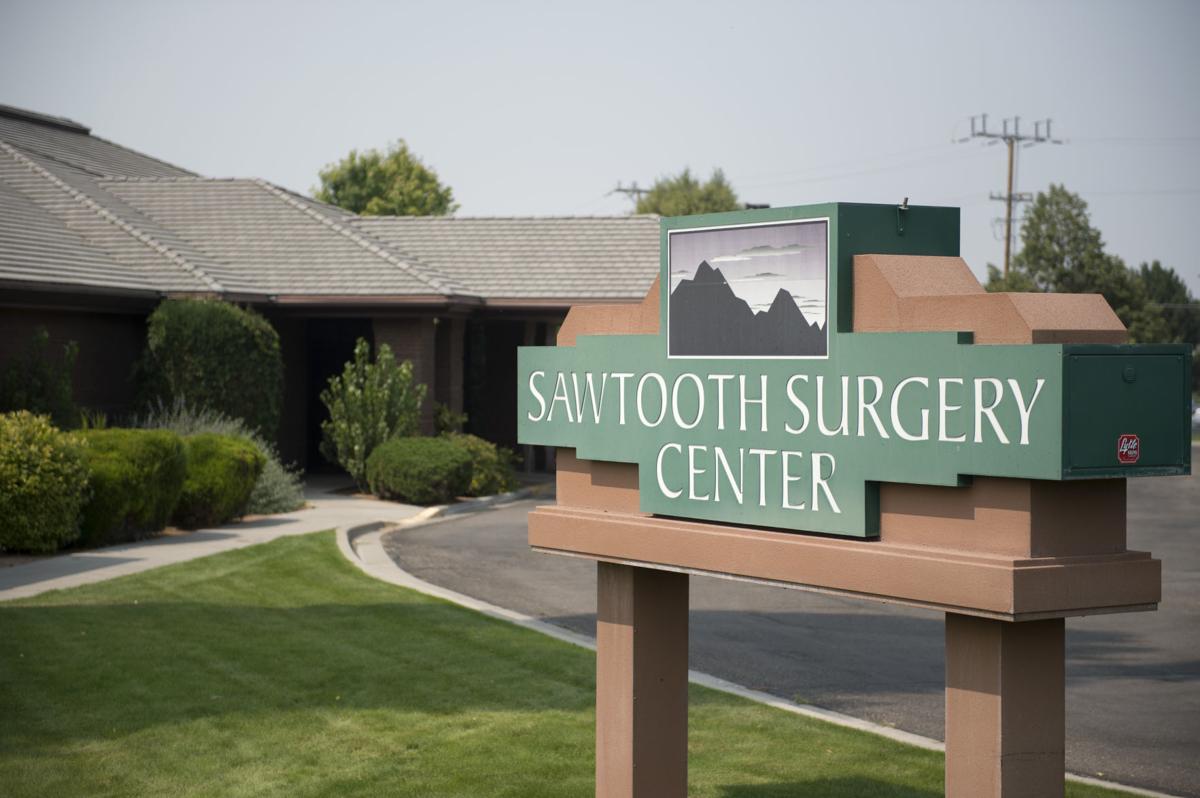 TWIN FALLS — Southern Idaho Ambulatory Surgery Center in Twin Falls filed a lawsuit Aug. 19 in U.S. District Court, seeking more than $75,000 in damages from management companies due to alleged "gross mismanagement."
The center, also known as Sawtooth Surgery Center, is on Falls Avenue West and performs outpatient procedures.
It filed a 34-page complaint for damages against Twin Falls NSC, a Tennessee limited liability company, and AMSURG Holdings, a Delaware corporation that's a subsidiary of Envision Healthcare.
One of its allegations is a lack of intervention when physicians were being pressured by St. Luke's Magic Valley Medical Center to perform procedures at hospital's new outpatient surgery center — which opened in November 2016 — instead of at Sawtooth, according to the complaint.
"The Twin Falls medical community is dominated by one entity: St. Luke's," the complaint alleges. "It is well-established that St. Luke's has crushed out competition and independent medical practices throughout Idaho."
Twin Falls NSC "did nothing to prevent or remedy that interference" and "all attempts to engage with St. Luke's were rebuffed," according to the complaint.
When St. Luke's completed construction of its outpatient surgery center, it provided the health system with leverage for "creating a system of consequences for those physicians who performed procedures at Sawtooth: negative peer reviews, allegations of malfeasance, and attempts to bind physicians exclusively to St. Luke's," court documents allege.
St. Luke's is not a party to the lawsuit and has no information to share regarding it, St. Luke's Magic Valley Medical Center spokeswoman Michelle Bartlome said Thursday.
The lawsuit alleges gross mismanagement by Twin Falls NSC, "AMSURG's alter-ego and co-defendant," during its ownership of a majority membership interest in and as managing member of Sawtooth, according to the complaint.
During the last few weeks of December 2017, "intense discussions took place" regarding the future of the surgery center, court documents say. Twin Falls NSC withdrew from ownership in December 2017, but expressed "alleged good faith intention to effect a transition."
In March, Sawtooth attempted to address issues with Twin Falls NSC through legal counsel, the complaint says. Arbitration proceedings are also pending before the American Arbitration Association.
Online records show the same listed phone number for Twin Falls NSC and AMSURG. A phone call from the Times-News to AMSURG's corporate office wasn't returned by Friday evening.
Angelo Rosa, attorney for Sawtooth Surgery Center, didn't return a phone call. An employee answered the phone Friday at Sawtooth, but an administrator wasn't available to comment.
What happened?
Sawtooth Surgery Center was founded in 1998 "by a small group of dedicated surgeons" in the Magic Valley, the complaint says. During its first eight years, it "typified the best spirit of entrepreneurial growth and promotion of patient choice in Idaho's healthcare sector."
Expansion and recruitment were planned and carried out, according to the complaint. "As a result, Sawtooth performed above the national average in the number of cases undertaken, number of operating rooms, and in accounts receivable."
National Surgical Corp. acquired 51 percent ownership of Sawtooth Surgery Center in 2007.
"Notwithstanding certain problems with administrative matters, NSC's management was largely a positive and growth-oriented experience," according to the complaint, but adds local expertise was key to Sawtooth's growth.
NSC sold the majority of its portfolio of ambulatory surgery centers to AMSURG in 2011, the complaint states. "This marked the turning point into a period of incompetent and disinterested management of Sawtooth's affairs."
From 2011 to 2017, Sawtooth's "business and operational prospects deteriorated under Twin Falls NSC's stewardship," the lawsuit alleges. With very few exceptions, managerial actions "were a superimposing of generic corporate resources to a surgery center that was uniquely situated and uniquely affected by market conditions."
With the transition to AMSURG, a significant increase in patient charges occurred and patients began to complain, court documents state. "Eventually, AMSURG did reduce the charge. However, AMSURG looked to other means of squeezing profitability from Sawtooth."
A survey of physicians operating at Sawtooth showed a drop from 70 percent satisfaction in 2012 to 25 percent in 2013 due to factors such as scheduling needs, starting procedures on time, patient wait times, growth opportunities, property management and building maintenance, and strategic planning support, the complaint states.
All patient care and day-to-day planning were left to local employees and non-managing members of Sawtooth, according to court documents. "Twin Falls NSC made pitifully few attempts to address the strategic planning needs of Sawtooth."
Starting in 2013, some surgeons specializing in ophthalmology began considering leaving the center, according to the complaint, and AMSURG ultimately ended up withdrawing from the discussions.
The ophthalmology group continued to perform procedures but reduced its caseload in 2017. Twin Falls NSC "stood by and did nothing," the complaint says. The ophthalmology group cut ties with Sawtooth by mid-2017.
"By looking to the short-term benefit, AMSURG forfeited rights against physicians who membership obligations would have yielded approximately $15,000,000 in projected gross earnings," the complaint alleges.
Issues came to a head in late 2016 to early 2017. Following Twin Falls NSC pulling out, "on an almost weekly basis, Sawtooth would discover that AMSURG had taken unilateral action on behalf of Twin Falls NSC that directly injured Sawtooth and its ability to operate as a business," according to the complaint.
In August 2017, Twin Falls NSC failed to renew Sawtooth's option to lease the property where it operates without notice being given, court documents state.
Now, Sawtooth Surgery Center is asking for a judicial declaration in response to its lawsuit.