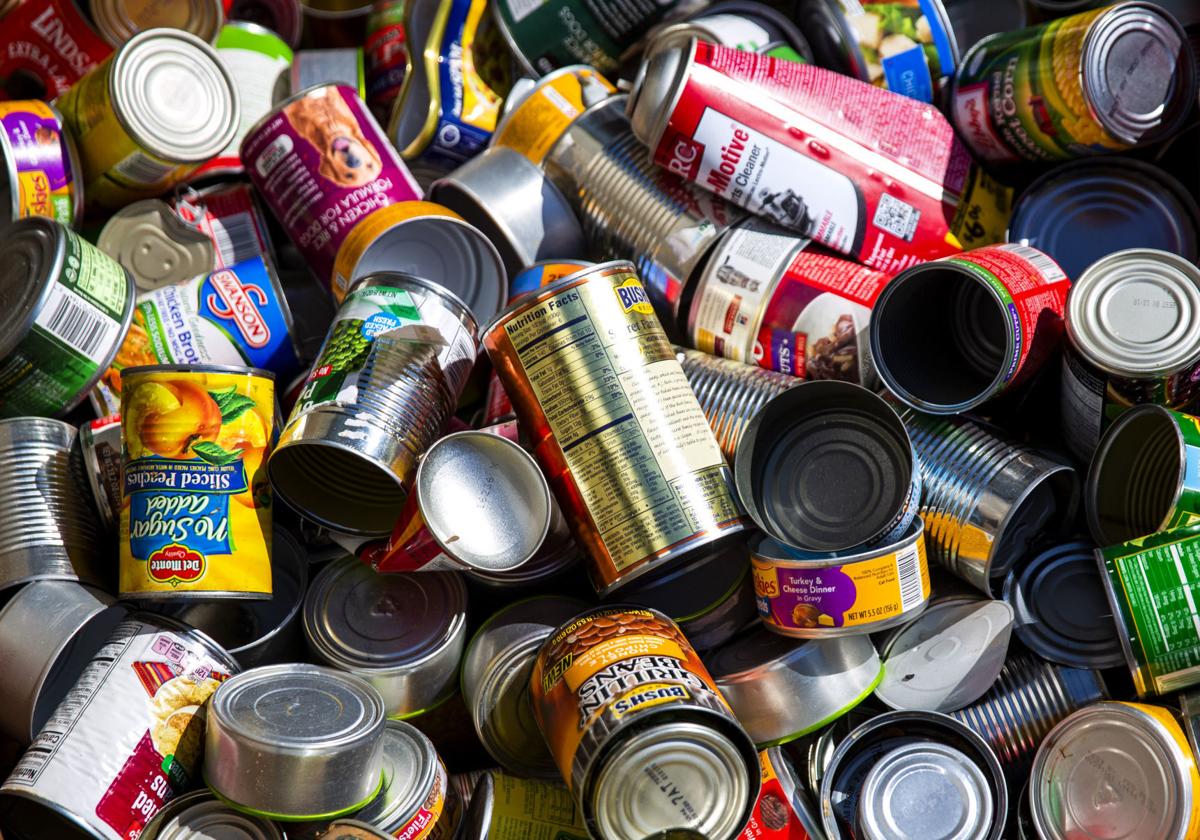 TWIN FALLS — City staff has again asked the Twin Falls City Council to weigh the costs and benefits of recycling. The program is estimated to approach processing costs of $189 per ton in March.
Utility Billing Supervisor Bill Baxter will provide the Council with an update on the recycling situation on Tuesday. And it appears that costs are once more on track to exceed the cap the city has put on the price per ton.
Under the current budget, when recycling exceeds $175 per ton, it instead goes to the Milner Butte regional landfill in Cassia County.
"Since China's National Sword program was initiated in late 2017, market changes for pricing and use of single stream recycled material have been in a state of high volatility," Baxter said in his report. "Contamination is still the largest concern, and is the primary driver of the Chinese response, and the effect of that contamination and the backlog of material is driving costs higher, and limited further those countries whose governments and processors are willing to accept more material."
It's a worldwide problem, he said. "Contamination" in recycling refers not only to items that are soiled, but the ongoing issue where people put things that are not recyclable into the bins.
The Council in 2018 voted to increase utility rates to help cover the cost of recycling up to a certain price per ton. But as recycling costs escalated past that cap, the city sent more than 1,057 tons of recyclables to the landfill.
Last fall, the Council raised the cap for the 2019 fiscal year, which began in October, to $175 per ton. In January, the city and its waste contractor, PSI Environmental Systems, began paying $174.90 per ton to send recycling to a regional sorting center.
With projected cost increases, PSI is working with Western Recycling to find another sorting facility that could handle the material under the $175 cap.
"They're willing to work with us," PSI Environmental Systems Site Manager Jason Kirschenmann told the Times-News.
Western Recycling is the parent company of Magic Valley Recycling in Twin Falls, which takes in the city's recycling for transportation. An employee with Magic Valley Recycling declined a request for comment.
The recycling is currently being diverted to a sorting facility in Washington, Kirschenmann said, but facilities in the northwest are beginning to look into dumping unsold recyclables into landfills in those states.
"This is more likely to occur as the markets tighten for export of material," Baxter said.
If it's just going to be dumped in a landfill anyway, PSI Environmental Systems would rather not pay the cost to transport it, Kirschenmann said.
Twin Falls' recycling program has existed in some form since 2005. Since the advent of the cart process in late 2010, the city has diverted more than 16,892 tons from the landfill. Recycling has not generated any revenue for the city since 2015.
On Tuesday, Baxter will give the City Council an opportunity to revisit its previous decisions on recycling. He has presented several options, which include further restricting what's allowed in recycling, adjusting utility rates, sending recycling to the landfill or ending the recycling program altogether.
Kirschenmann said the city has considered other options or programs.
"Right now everything is so volatile, starting something new can be a bit risky," he said.
The Council will meet at 5 p.m. Tuesday in Council Chambers at City Hall, 203 Main Ave. E.
Get local news delivered to your inbox!
Subscribe to our Daily Headlines newsletter.