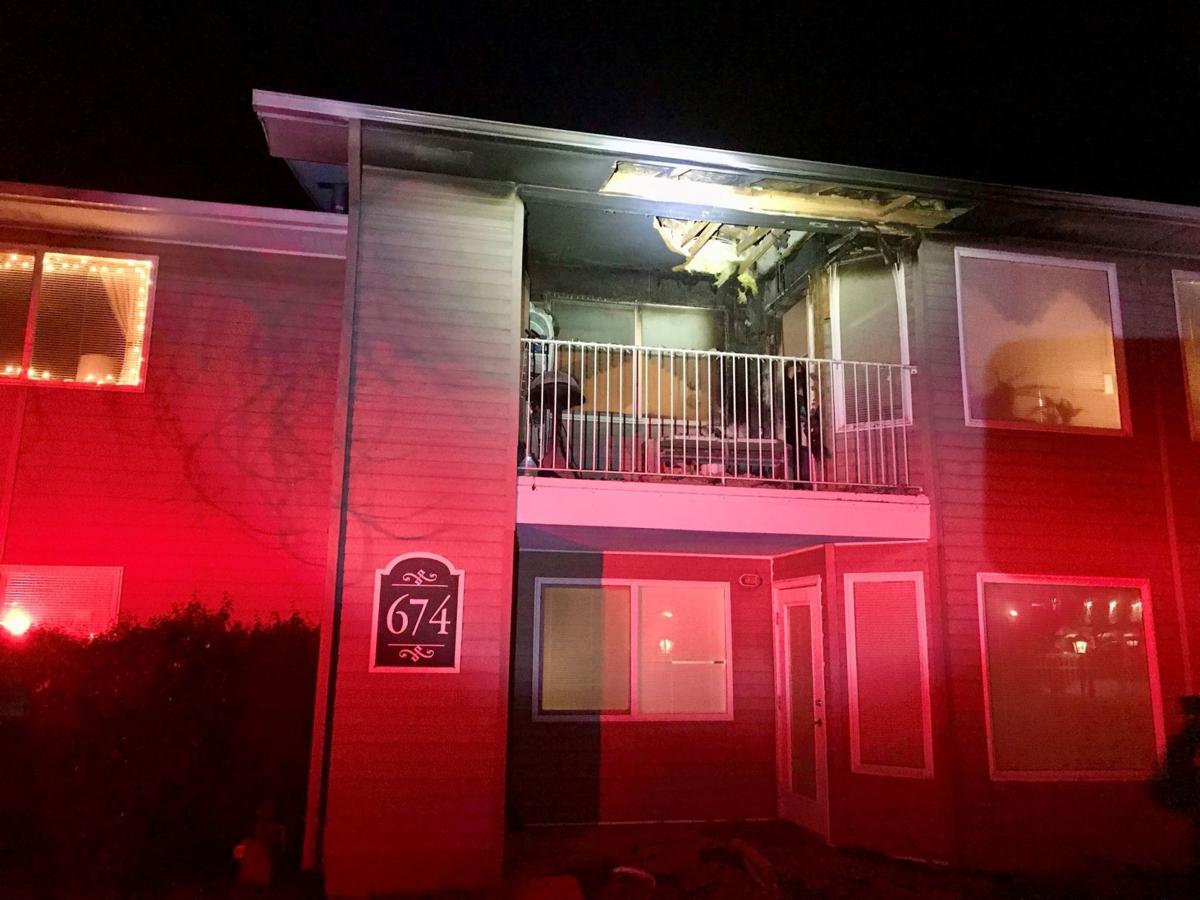 TWIN FALLS — An apartment resident kept a fire under control Saturday evening until firefighters arrived to put out the blaze, the fire department said in a Monday statement.
Fire crews were called at 9 p.m. to the Saratoga Apartments, near Caswell Avenue and Wendell Street, south of Robert Stuart Middle School.
When firefighters arrived, the apartment occupant led them to an upstairs balcony where a small fire — which started from a discarded cigarette — was still burning, Twin Falls Fire Department said.
"The occupant had used several fire extinguishers prior to our arrival, which she learned to use at one of our Fire Department community training events," Battalion Chief Mitchell Brooks said.
Fire crews extinguished the remaining fire and searched the building for damage. Of the eight apartments in the building, only one was damaged, the department said.
Three fire engines responded to the call.
With Christmas and the holidays approaching, the Twin Falls Fire Department said it would like to remind residents to check smoke and carbon monoxide detectors, equip homes with fire extinguishers and make sure people know how to use them, and remind youth about fire danger and how to respond.
Get local news delivered to your inbox!
Subscribe to our Daily Headlines newsletter.