Hospitals in the Treasure Valley and Magic Valley could soon be rationing scarce health care resources if COVID-19 cases and hospitalizations continue to rise, a top Idaho health official said Tuesday.
"The reality is without a course change we will be entering Crisis Standards Care soon in those areas," Idaho Department of Health and Welfare Director Dave Jeppesen told reporters in a news conference.
He said hospitalizations in Southwest District Health, Central District Health and South Central Public Health District "are reaching a critical point."
"Without a change in direction, Crisis Standards of Care are imminent for all three of those health districts," Jeppesen said.
On Labor Day, Jeppesen activated the state's hospital disaster plan, known as Crisis Standards of Care, for hospitals in north Idaho. He has warned for weeks that Idaho hospitals are "dangerously close" to statewide rationed care. He said Tuesday that a crisis declaration could be isolated to a region or encompass the entire state, depending on the situation.
"Just to be clear, Crisis Standards of Care affect all of us, not just COVID patients. There are already many patients who had to delay surgeries or other treatments. And during Crisis Standards of Care, tough decisions are made for how to allocate scarce medical resources," he said.
Jeppesen said everyone should be careful and "reconsider activities that could land you in the hospital." He encouraged people to take the COVID-19 vaccine and to wear masks indoors and in crowded outdoor places.
The remarks come after another disastrous week for COVID-19 measures. He said COVID-19 hospitalizations, ICU use by COVID-19 patients and ventilator use have all risen.
About 89% of Idaho's intensive care unit beds were full Tuesday, according to federal data. The same data from the Department of Health and Human Services says COVID-19 patients used 57% of staffed adult ICU beds in Idaho hospitals and 20% of all inpatient beds across hospitals.
Idaho's top public health researcher Dr. Christine Hahn said "more and more" hospitals have told state officials that "they do not have enough staff to open up more ICU beds."
There were 613 patients being treated for COVID-19 in Idaho hospitals on Sept. 13, according to state data. That is the highest that number has ever been. Hospitalizations have regularly been setting such records lately. On that same day, 172 patients were being treated in Idaho intensive care units. The vast majority of people who contract COVID-19, get hospitalized with the virus or die from it are unvaccinated.
"The numbers continue to increase, they continue to increase at an alarmingly fast rate, and we do not see a peak in sight," Jeppesen said.
Coronavirus cases in Idaho teenagers, aged 13 to 17, rose to 630 last week, the highest rate ever seen, said Dr. Kathryn Turner, one of Idaho's top public health researchers. Compared to other age groups, cases are rising fastest among Idaho teens, she said. She said the rise in cases in younger children are "not far behind."
Meanwhile, deaths from the virus have shifted from predominately older people last year to younger people this year, she explained. Less than one in 10 coronavirus deaths occur in people aged 18 to 49 years old, data she provided shows, but the rate has more than doubled from April to this month compared to the same time period last year.
In Idaho so far, more than 235,000 residents have contracted COVID-19 and at least 2,485 have died from the virus since the start of the pandemic, state data shows.
Idaho has added more than 1,000 new coronavirus cases each day over the past week, according to the Post Register's tracking of state public health data.
Idaho's seven-day daily case average hit 1,182 on Monday, state data indicates. The Gem State's case rate has grown by nearly 51% this month and about 1,613% since July 1, when the state was adding only 69 new cases each day.
Hahn said a monoclonal antibody treatment center will open Wednesday in north Idaho. The state recently received an application for a center that is planned for eastern Idaho, she said. Hahn announced that the federal government is limiting the amount of the antibody treatment that each state receives, but she seemed hopeful that plans can continue for a Treasure Valley center.
"On first glance, it appears that we have enough to continue the good work, including some expansion," Hahn said. "... I think we do have enough and are not having to deny or reverse any of the progress that's been made."
Normalizing the abnormal: Magic Valley adjusts to life a year into COVID
Doctors, medical directors and hospital CEOs talk about how the pandemic wreaked havoc
RUPERT — Doctors, medical directors and hospital administrators quietly shouldered the massive burden of implementing new and quickly changing health care protocol during 2020 — as the COVID-19 pandemic wreaked havoc at their clinics and hospitals throughout the Magic Valley.
A year into the pandemic, permanent changes are going forward. Several medical professionals share what they have learned during this troubling time.
Dr. Cathy Canty, Family Health Services
"This year has been a real struggle," Dr. Cathy Canty said. "It's been hard and we haven't been able to go out much."
As a physician, Canty said, there were a lot of "scary moments" at the hospital.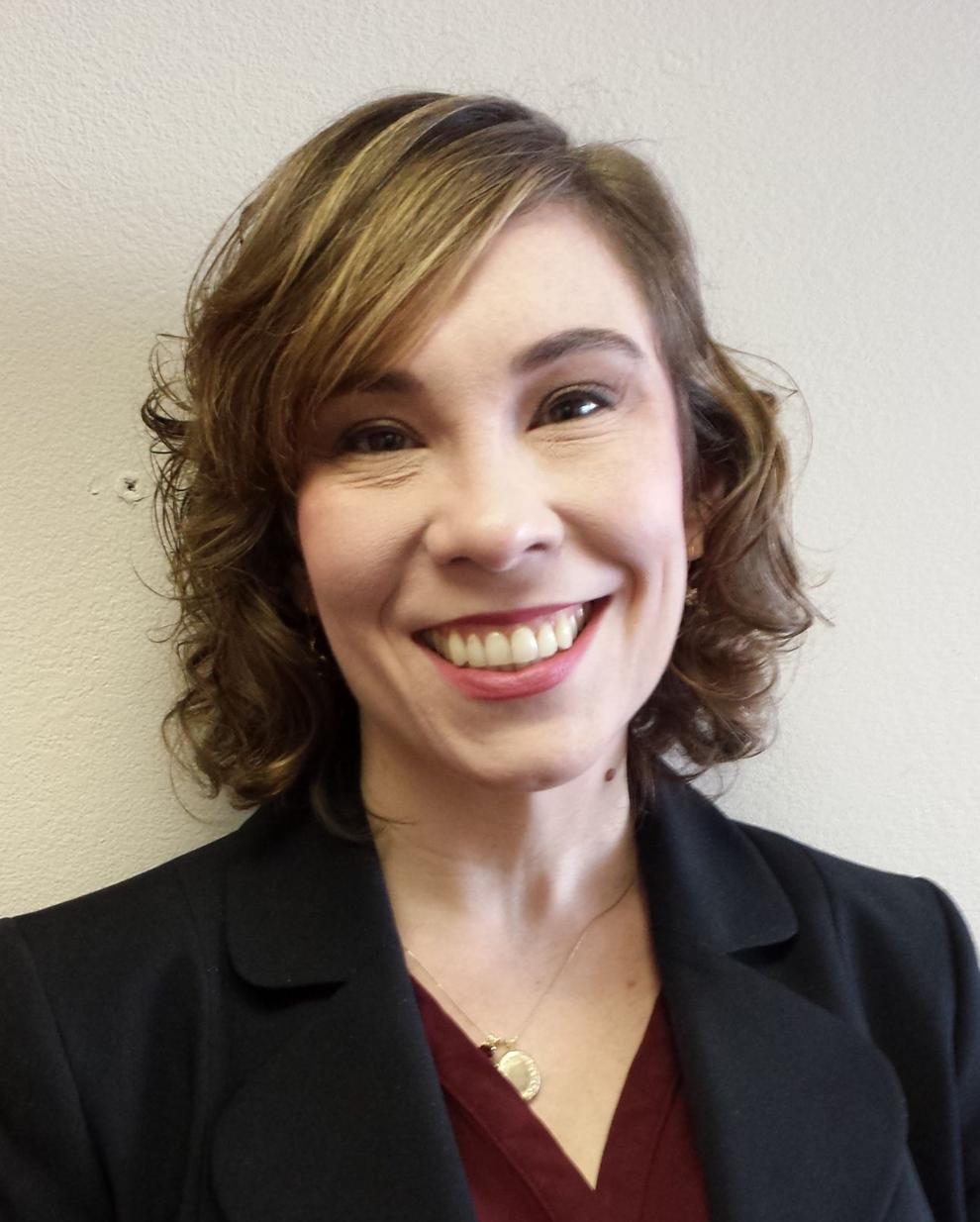 "I lost a few patients and others were really sick," she said.
Often she had a couple of patients at the hospital every day and one of her best friends lost her mother to the virus.
"I don't think everything will fully go back afterwards to the real world as we knew it," Canty said. "All of the hand sanitizing and wearing masks made clean freaks out of all of us."
Canty said the experts predict the virus to wane from pandemic status but not go completely away. No one knows what will happen in six months to a year.
"I'm hopeful that it will die down and move to a manageable disease," she said.
"It's a race against time" to see if they can get enough people vaccinated to quash the mutations.
Dr. Basil Anderson, medical director at Family Health Services
"Personally, the past year has been a rollercoaster," Dr. Basil Anderson said.
His four daughters were home from school — and it was up to him to implement all the new protocols throughout the Family Health Services clinics.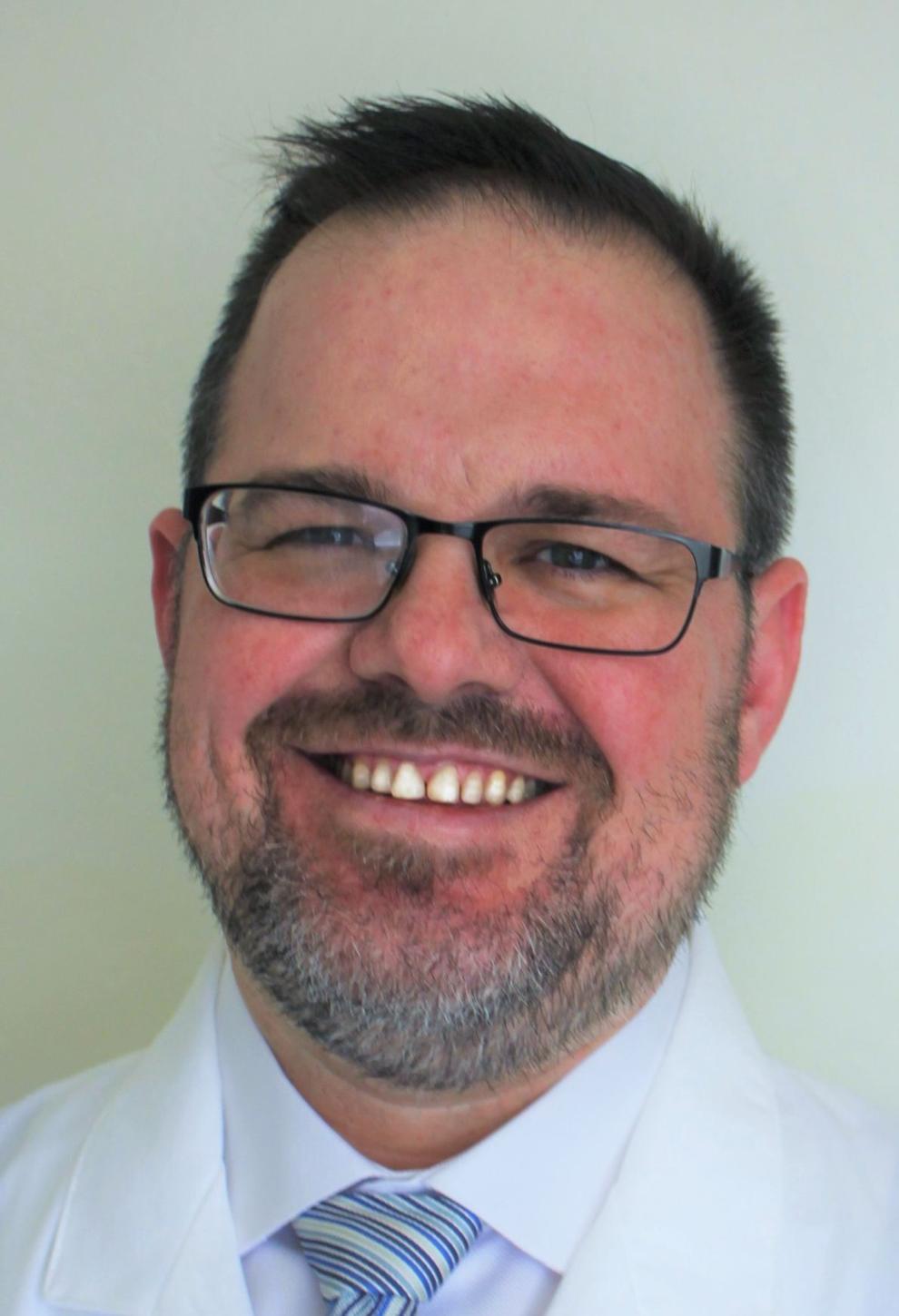 Family Health Services of South Central Idaho has clinics across the Magic Valley and offers primary medical care, dental, behavioral health and social services that are accessible to everyone with sliding fee scale pay and bilingual staff.
"The hardest part for me was taking care of the clinics and implementing the new protocols," Anderson said. "Also, keeping everyone safe and limiting the spread at the clinics. It took a big toll on me. I was responsible and made those decisions."
When the pandemic struck last spring, no telehealth was in use at the clinics and they had to figure out how to get patients in to see health professionals safely.
"There was a big impact on staff at first because there were not many patients coming in," Anderson said. "We were having one or two a day come in because everyone was scared."
The clinics' dental practices shut down for six weeks and it put a strain on the entire system. It was a tough year, he said, and all the providers were stressed from the doctors and nurses to the person at the front desk.
One of the hardest parts of it all the lack of resources available to help patients in the beginning.
"There was no one to see at first and no way to test and at first it took two to three weeks to get test results," he said.
Tom Murphy, CEO, Minidoka Memorial Hospital
"I can't think of any positives that came from last year," Minidoka Memorial Hospital CEO Tom Murphy said. "It was the toughest year of my career."
Under normal circumstances when pandemics are not raging, it's Murphy's job to look ahead one to three years and plan for growth.
"There was no room for that this last year. What I normally do for my job was nonexistent," he said.
His work hours were spent problem-solving, like figuring out how to rearrange the hospital to add more space for critically ill, highly infectious patients and how to continue to provide quality care when significant portions of his staff were quarantined at home.
Unfortunately, the peak of coronavirus in the community coincided with the hospital's highest rate of staff absenteeism, he said.
Often, he just felt helpless.
Hospital officials tried to buffer the hardships they knew the staff was enduring by showing them how much they were appreciated.
They brought in lunches, massage therapists and hair stylists — and all staff members were given hazard pay.
One thing that really stands out about the year for Murphy was how the caregivers stepped up to care for virus patients with compassion and how they took care of one another.
One of the most daunting aspects encountered was the isolation from loved ones that patients experienced.
"Caregivers gave patients the only affection they got," Murphy said, and that not only took a toll on patients and their families but also on the medical staff. "We don't realize how connected we are as humans until we can't connect.
"My love, admiration and respect for frontline workers is the highest it's ever been," he said. "I'm so proud of how they stepped up and did their best when everything was uncertain. It was really brave."
After battling the challenges that came with the coronavirus at work, hospital staff often had to endure comments from people in their community that still believed it was all a hoax or political stunt, he said.
For caregivers, he said, this year was a heavy lift.
"It was emotional and physically it was hard work," Murphy said. "They have to wear a layer of protective equipment and it's heavy and hard to move."
Problems that they'd never dealt with before continually cropped up — like how to communicate effectively — and those problems had to be solved quickly.
Caregivers found they couldn't hear or speak clearly while wearing powered air-purifying respirator hoods or while wearing N95 masks.
The hospital rapidly switched to using wireless earpieces to solve the problem, Murphy said.
Overall, Murphy said, the hospital's bottom line hasn't suffered, unlike many hospitals across the state.
"We are one of a couple in the state that did okay last year," he said, although the hospital did suspend treatments and surgeries for a period of time, it has added three surgeons and has remained busy.
As time moves forward, Murphy said, he sees many of the changes the hospital made becoming permanent.
"I have a sense that we'll be treating covid from here on out. I don't know if it will ever be completely gone," Murphy said.
Murphy said the hospital will look at constructing four more permanent airborne infection isolation rooms, or negative pressure rooms, with the adjoining positive pressure rooms.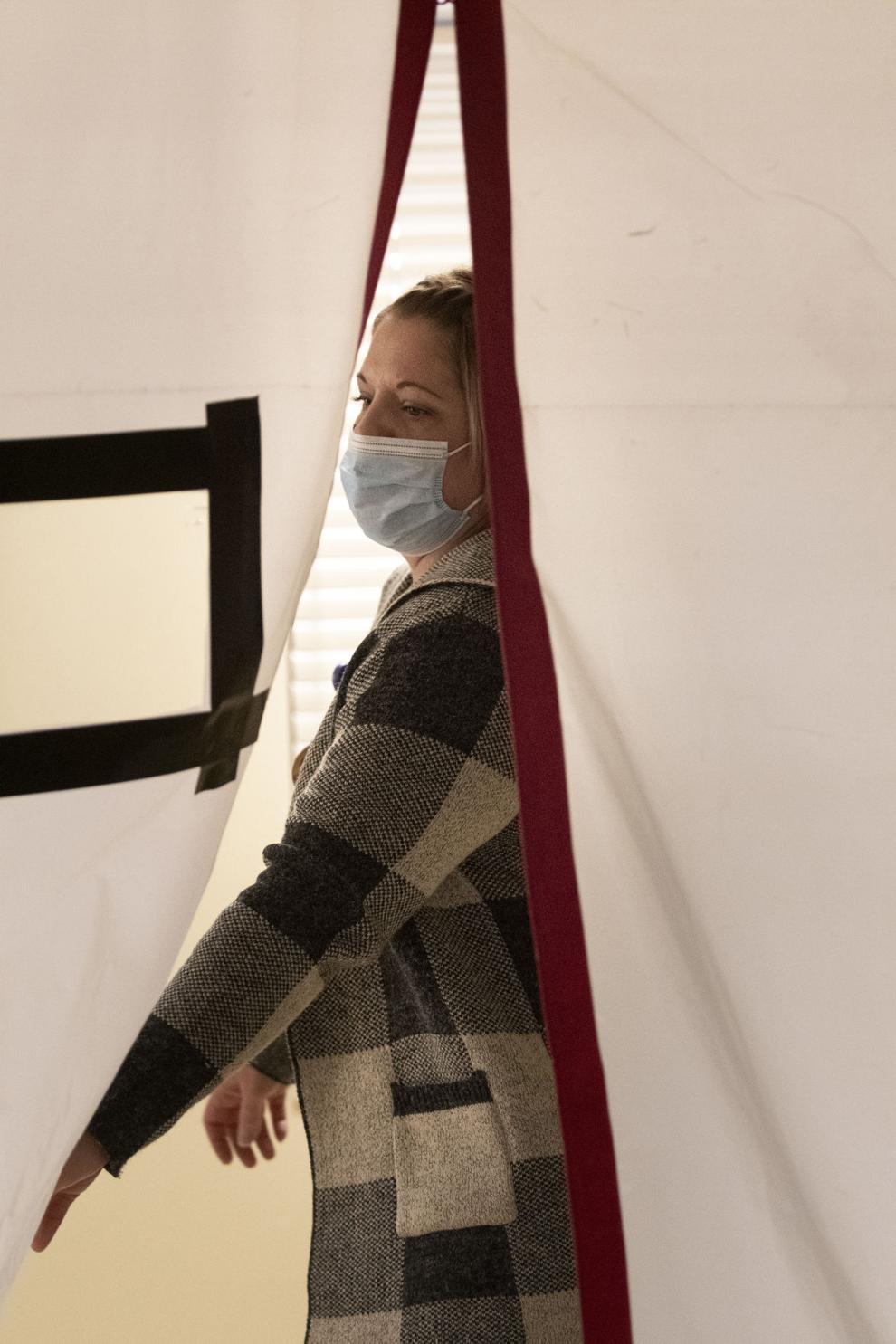 "I think the largest takeaway from all of this for me is I realize we can be extremely flexible and adapt and endure something like this. Hopefully, it won't happen again soon and we can be better prepared next time."
The hospital will also look more closely at how many people are allowed into the facility, although currently visitors are allowed.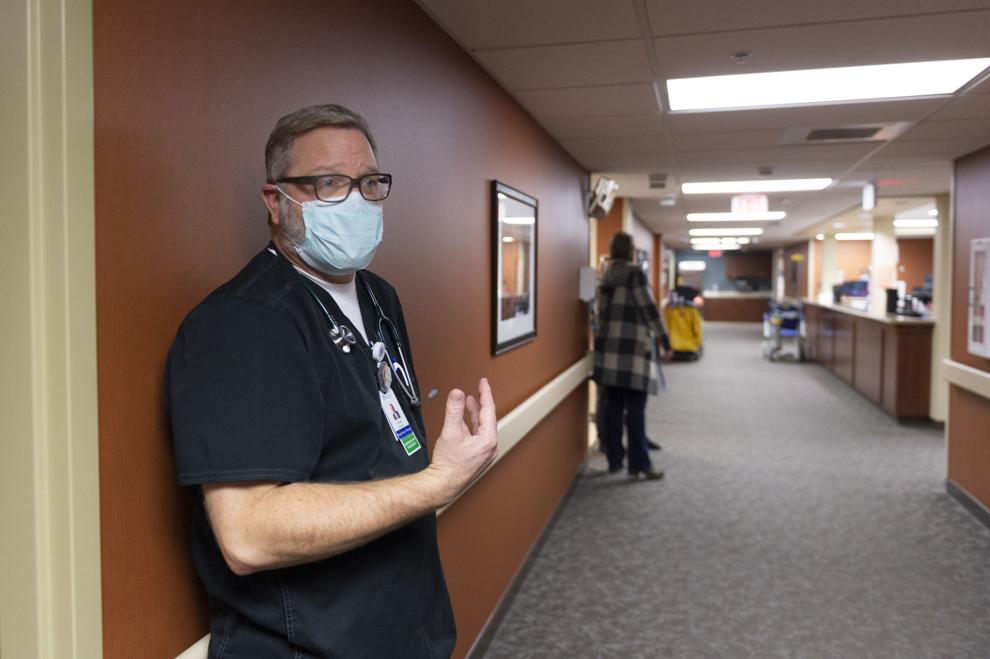 In the next six months, Murphy plans "to sleep with one eye open" to continue watching the virus variants that are popping up.
So far, he said, there has been good community response to getting the vaccination and the hospital has waived its fee for administrating it.
"We don't want anyone to say they can't afford the $20 to get vaccinated," he said.
Most people, including medical staff, see the vaccination as the pathway out of this pandemic.
"Everyone needs to look inside themselves and choose to be unselfish and do what they can to protect each other and look past what they consider their freedoms and rights and do what's best for the others around them," Murphy said.
Lamenting a lost season
In her junior year of high school, Meg Walker finished second at state in both the girls 100-meter hurdles and the 400-meter dash.
The athletes who defeated Walker were both seniors.
Her senior year at Kimberly High School should have been her year to shine. She was set to break state records and sweep the board with first-place finishes in all of her events, but Walker never got the opportunity to compete.
"It was pretty devastating," Walker said.
Just as spring sports started to kick into gear last year, the nationwide coronavirus pandemic was picking up speed. All across the country, schools were closing. Many cities were issuing stay-at-home orders as hospitals became overrun with patients.
Still, many people never expected the shutdowns to reach Idaho.
"At our first track meet, we found out that schools started closing around us," Walker said. "I wasn't really thinking much of it. I thought we'd be back in school in a week."
Little did she know, that week would stretch to months, essentially ending her senior season before it began.
"Our school sent out a letter saying the year was going to be finished online and activities were going to be canceled," she said. "I shed a few tears for sure."
The feeling was shared by the entire team.
Brad Bair, assistant coach for track and field at Kimberly High School, felt terrible for his athletes. The team was as strong as it had ever been. Bair genuinely believed they could have taken state that year.
"It's tough when you know you have a shot at winning both boys and girls but you never get that opportunity," he said.
Individuals on Walker's 4x400 meter relay team were already state record holders, but they had a very specific goal they wanted to accomplish. It was a goal they missed by 1.7 seconds the last time they raced.
Walker's team wanted to finish under four minutes. The entire group of girls planned to return that year and all were determined to break their own state record.
"I'd been training a lot in the off season," Walker said. "I was getting stronger with lifting and I was really excited to see where that was going to take me."
They never got the chance to find out.
When the school canceled the season, Bair wanted to do something for the seniors. He wrote each a personalized letter telling them to keep their heads up — the pandemic would eventually pass. Until then, all they could do was to stay positive.
"What made it hard is we couldn't be together and help each other through it," he said.
In some small way, the situation wasn't as bad for Walker as it was for other seniors. Walker had already committed to running at Utah Valley University, where she currently attends school and competes in the heptathlon.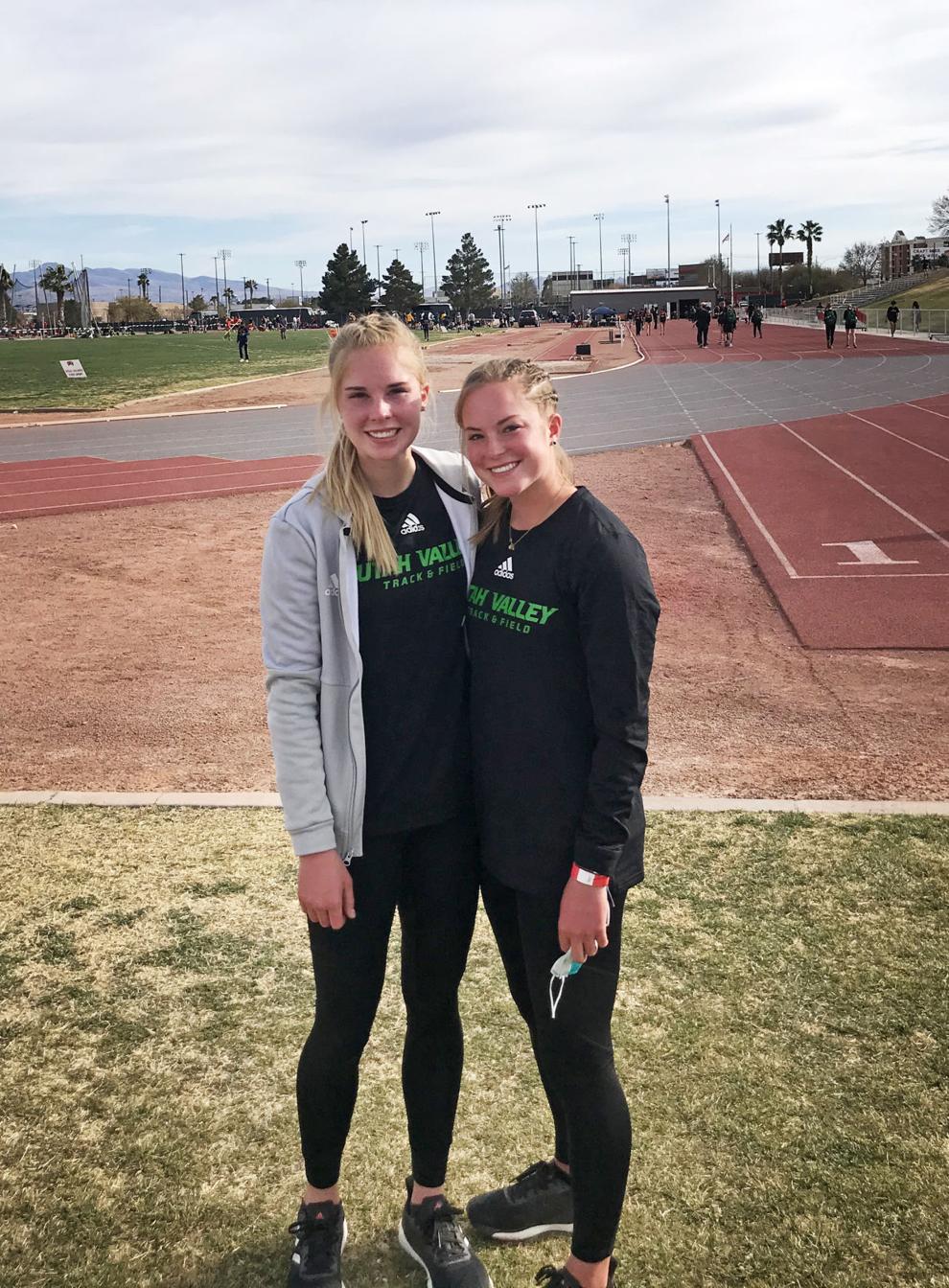 "At least I had the reassurance that I wasn't completely done with track," she said, "but I know it was hard on those athletes that didn't plan to continue on."
The pandemic affected everyone. Businesses closed, family members separated and seniors missed out on more than just sports. They lost their proms, graduation ceremonies and opportunities for memories with friends they may never see again.
But with that came life lessons they never expected to learn.
Walker has a new appreciation for her sport. Having her senior season taken away without warning, she now cherishes her moments on the track.
"Never take for granted a practice or any time that you get to compete," she said. "You never know when it's going to be your last."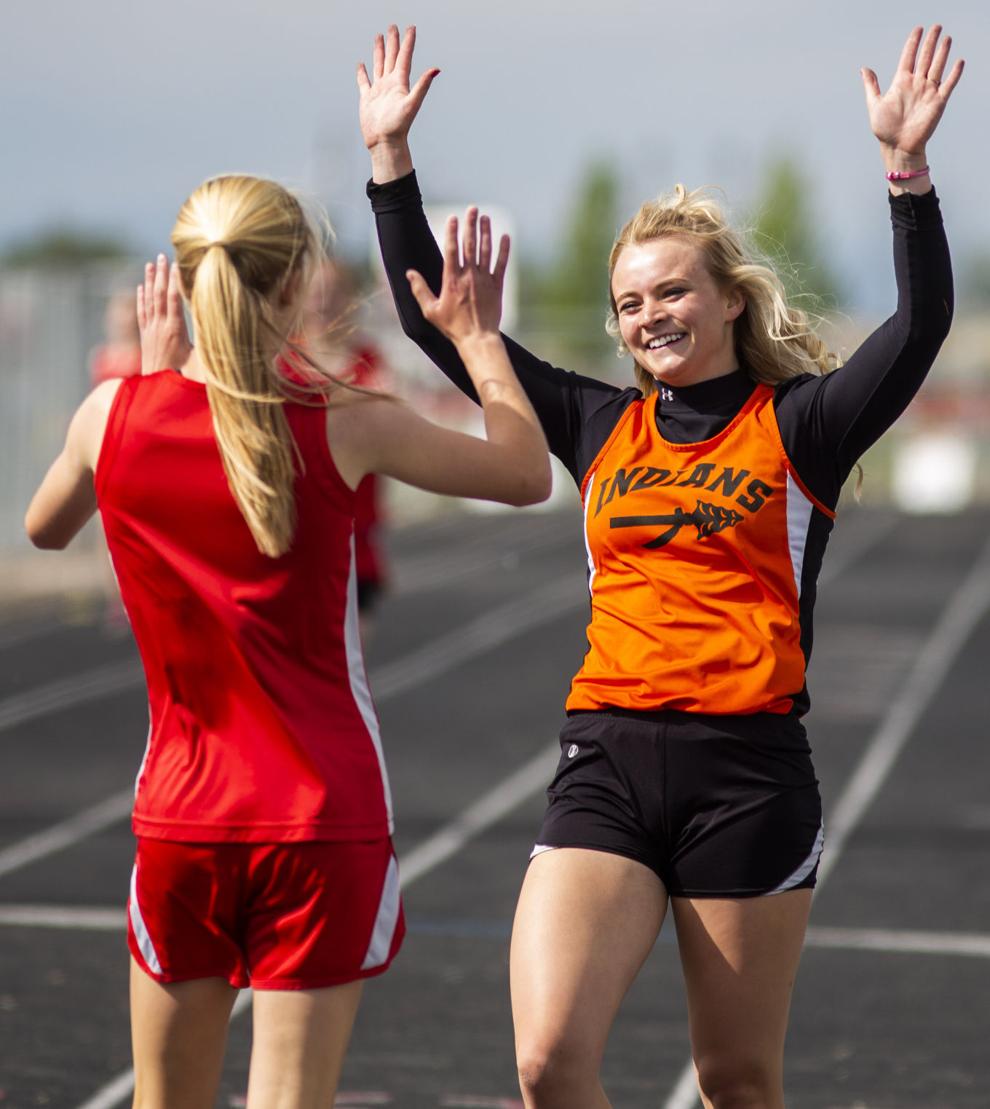 Bair is ready to move on with the new season and put the coronavirus behind him, but he gained some perspective from last year's lost season.
"It's life. Sometimes you're dealt a tough situation and you've got to make the best of it. That's what sports is truly about — dealing with those tough situations and learning how to navigate them."
Twin Falls School District expecting double the number of summer school students this year
TWIN FALLS — The various schedule changes and periods of online education over this past year have created gaps in learning that may take some time to recover.
As the COVID-19 pandemic began to worsen, schools throughout the Magic Valley moved to an online model for the remainder of the spring semester. Since then, many school districts have operated on hybrid schedules where students spend some days in class and others learning at home.
As time passed and COVID-19 numbers improved, these hybrid schedules have typically leaned toward in-person classes. In early February, the Twin Falls School District moved to five days of in-person classes a week, with Monday being a shorter school day.
After this year of turmoil, district officials are trying to come to grips with how students' learning was affected. Student assessments have shed some light on the learning that was lost. Meanwhile, the upcoming Idaho Standards Achievement Test will provide further details.
Teresa Jones, elementary programs director for the Twin Falls School District, said younger students take monthly assessments to gauge their progress in literacy and math. The results of these suggest students struggled more in math this past year than in literacy.
"Math requires a lot of discussion between the whole class in order to create real understanding," Jones said.
She's especially concerned about the progress that kindergarteners made this last year. In Idaho, the state Legislature only funds kindergarten for half days, so when the district changed its schedule to shorter in-person days, that cut even more into the class time for these younger students.
"I think the younger the students, where they are learning those real foundational skills, the longer it's going to take us to catch up," Jones said.
District Secondary Programs Director L.T. Erickson, a former math teacher, said it's hard to measure and compare how students are performing strictly by looking at grades. The issue is teachers haven't been able to cover as much ground as they normally would in a school year.
In a normal year, teachers have pacing calendars with objectives they try to reach. But this year they've had to prioritize certain concepts to ensure they're covering the most important subjects, which means some things are left out, Erickson said.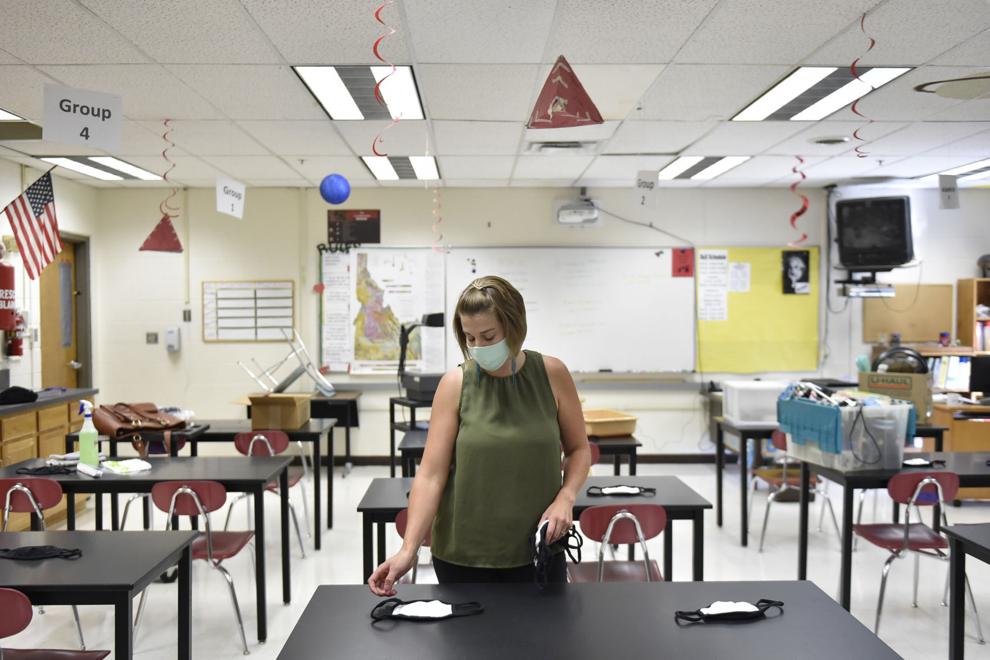 To fill some of the learning gaps that have appeared, the district is preparing to have double the number of elementary and secondary students in summer school this year.
Associate Superintendent Bill Brulotte said there will probably be 450 to 550 elementary students taking summer school classes this year, while even more secondary students will likely take classes in the summer to make up lost credits.
"We're trying as a district to have as many possibilities for students to make up credits or make up lost learning over this summer as we possibly can," Brulotte said.
But even with an increase in summer school classes, students likely won't be caught up with everything they missed by the time the next school year begins. Jones said when the year starts back up, teachers will likely teach lessons for their current grade level while trying to fill in pieces that students may have previously lost.
"I don't expect we'll fill all the gaps in a year," Jones said. "We're going to be looking at this over time."
Not every student struggled this last year. There were some who excelled at learning online and appreciated the ability to access assignments while at home. These students often had access to family members and parents at home who were available to assist on assignments.
Teachers took different approaches to educate students on digital learning days or while the students were absent for long periods while quarantining.
Some educators recorded their lessons and uploaded the videos online so the students could refer to them for assistance while completing assignments rather than waiting for the next day of in-person class, Brulotte said. Some teachers also created video reviews that students could go through while studying for a test.
These sorts of successful practices could stick around in certain situations moving forward. For example, if a student is going to miss a significant amount of school for some reason, there's a possibility their teacher could provide online resources for the student, Jones said.
"Teachers found some really great instructional and learning opportunities for students, so I imagine a lot of that will stick," Jones said.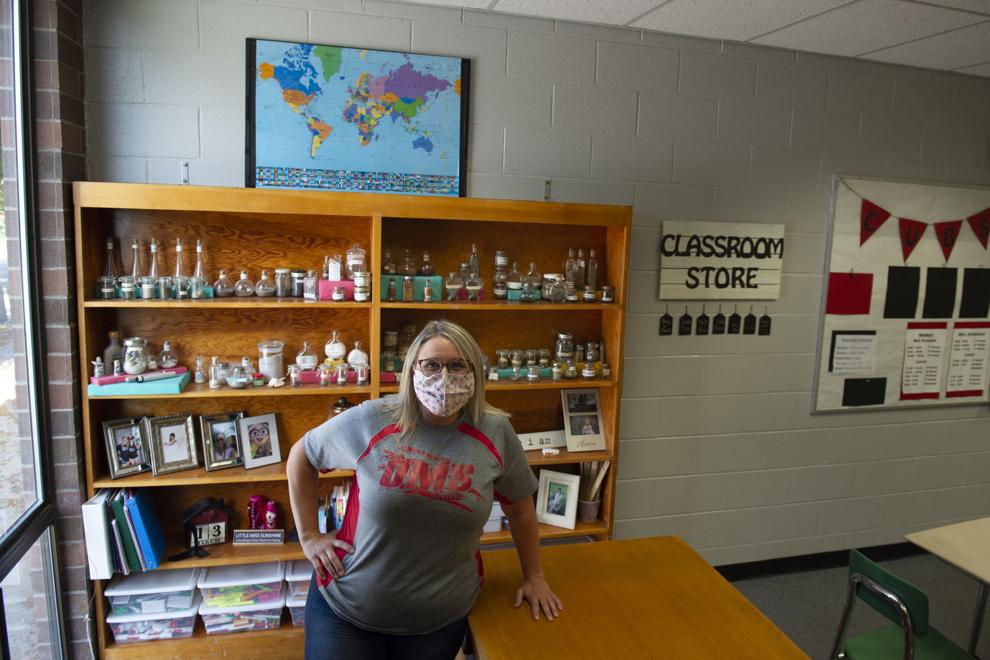 School districts will have a better idea of last year's learning gaps after they take the Idaho Standards Achievement Test this spring. But the data that's taken from these tests will be a bit harder to put into perspective because the federal government declined to require states to administer these tests last year.
This means that the results will have to be compared to scores from two years ago. Also, students who were in the third grade last year — the first year students take the test — will see the test for the first time this year as fourth graders. This could skew results as students normally struggle the first time they take the test.
"When people look at typical fourth grade (scores), and if there's a big difference, some of it will be COVID-related and some of it will be first test exposure," Jones said.
President Joe Biden's administration has said states must administer these federally mandated tests this year. But school districts won't be held accountable for the results like in normal years.
Nonetheless, the results still matter. Brulotte said the district is viewing the exams as a chance to create a new baseline for students' learning levels that will guide future education plans.
"We're looking at it as a reset year," Brulotte said. "Here's where everybody sits, and then we'll go from there."
'It's been hell': Nurses share their experiences during past year
TWIN FALLS — The past year has been hell for nurses across the country, especially nurses like Lauren DeLeon, who has spent the pandemic working in the St. Luke's Magic Valley Medical Center intensive care unit.
At multiple points in 2020, Magic Valley hospitals were overwhelmed with COVID-19 patients.
Some facilities here, especially during the fall, simply didn't have room for more COVID-19 patients. But at the Twin Falls hospital, the problem wasn't beds but nurses. Magic Valley hospitals were constantly understaffed.
Nurses had to work brutally long shifts, day after day. They were constantly asked to take on extra shifts. Fourteen or 16 hour days weren't uncommon.
"I'm exhausted," DeLeon said. "I'm stressed out and I don't know if I can do any more death."
For many Magic Valley nurses, the past year has been full of stress, sadness and perpetual exhaustion, day after day, week after week.
"You go home, you hit the couch, you just fall asleep," DeLeon said. "You barely want to eat. You're utterly exhausted. You wake up in the morning and just dread going back to work."
The exhaustion actually was a blessing at times for DeLeon. It helped her sleep — at least a little.
"It wasn't just falling asleep," she said. "You'd wake up in the middle of the night hearing alarms. You'd dream about your patients."
During the pandemic, many health care workers couldn't leave their work behind mentally. They'd carry their worries home with them.
"Even on the way home you would just cry," DeLeon said. "Trying to talk to these families you would just cry on the phone.
"It's stress multiplied like 100%."
Many doctors and nurses have to grow accustomed to death. You can't let it affect you each time a patient dies, many would say.
So death wasn't anything new for many Magic Valley health care workers. COVID-19 death, however, was new — and there was so much more of it than nurses and doctors were used to seeing.
DeLeon has been a nurse for eight years, but she said watching so many people die — dying without their families around them — took a real toll on her. Families weren't allowed into the COVID-19 units. The best they could do was video call their loved ones. That's better than nothing, DeLeon said, but it's just not the same as being with your family in person.
"I think that was the worse part, watching all this death," DeLeon told the Times-News. "People dying alone with us, strangers in the room they don't even know.
"And it's a scary death, it's not a quick pass-away. (The death happens) over time and you just watch them suffer."
The pandemic has been psychologically traumatic for thousands of American nurses during the pandemic. And yet, even though many nurses have experienced post-traumatic stress disorder in the past year, relatively few of them have quit.
Magic Valley hospital leaders repeatedly said that even though their staff were drained and still were asked to work crazy hours, they stuck it out for the most part.
DeLeon seriously considered quitting multiple times — she's transferring out of the intensive care unit now — but she says she has a responsibility to stay.
"If I leave, who's going to take care of these patients?" she said. "If all the experienced nurses leave, who's going to train the new ones?"
The past year hasn't been equally traumatic for all nurses. It depends on what kind of nurse you are.
Jordan Arbaugh is a cardiac catheterization lab nurse at St. Luke's Magic Valley Medical Center. Her year has been stressful and exhausting — she came back to work this spring right out of maternity leave — but she said she hasn't gone through nearly as difficult a time as the ICU nurses.
"I've been really lucky," Arbaugh said. "We weren't directly in the middle of the mess."
Arbaugh said a lot of people just don't understand how bad things were at the Twin Falls hospital. Even fellow nurses had a hard time comprehending it.
For instance, Arbaugh has a friend who's a nurse in Washington. When she heard about Magic Valley hospitals being overwhelmed, she had a hard time believing it. Sixty COVID-19 patients in just the Twin Falls hospital seemed incomprehensible.
"She was like, 'Is that a joke? Is there really that many many?'" Arbaugh said. "And I'm like, 'Yeah, no that's not a joke.'"
Working at a hospital during a pandemic would be stressful enough. Some nurses have also had to deal with confrontations from members of the public who think COVID-19 is a hoax. One nurse told the Times-News that she didn't want her name in the paper because some members of the public have accused health care workers of lying about the severity of the COVID-19 situation.
DeLeon said she hasn't been heckled or confronted in public much for being a nurse — although it wasn't fun when she had to do grocery shopping in her scrubs once and people "avoided (her) like the plague."
Some of her coworkers have had unpleasant interactions with people in public though. DeLeon said one of her friends was told by a stranger to "take off your mask, you're a sheep."
"We really wish we could just invite some of these people, 'Come with us for a day, come see what the unit's like,'" DeLeon said. "But of course we couldn't."
In general, the people have been supportive, DeLeon said.
"It's been hell, but they (the community) have also given us a ton of support," DeLeon said. "It's like they were helping care for us while we were caring for their families and loved ones."
COVID-19's effects on outdoor recreation were more good than bad
Idaho Department of Health and Welfare issued orders for residents to self-isolate starting March 25, 2020.
That order included several restrictions — even social distancing when outside. For outdoor recreation and related industries, the order was clear. Walking, hiking, running, and biking were not prohibited, but a safe distance of 6 feet was required for those who do not live in the same household.
What did outdoor recreationists and industries do then? They followed the guideline and got out, but unforeseeable effects occurred along the path.
In the year since the pandemic took hold on the country, nearly all outdoor industries blossomed. But the influx wasn't immediate. Certain industries such as skiing and climbing gyms took a hit while others like cycling, state park visits and camping flourished.
Social distancing under the stars
The Idaho Department of Parks and Recreation reported more people visited Idaho State Parks in 2020 than in any year before — by a margin of more than 1.2 million guests. A combined total of resident and nonresident day users, along with resident and nonresident campers tallied 7,671,582 visitors, blowing away the 2019 record of 6,468,159.
The Thousand Springs State Park seven-unit system recorded increases at Box Canyon and Niagara Springs of 180.06% and 109.41% respectively, but Billingsley Creek, Malad Gorge and Ritter Island saw decreases of 4.82%, 20.47% and 82.82% respectively. The decreases were due in part to closures from the pandemic or construction projects.
"We were unable to give tours to the school groups that usually visit at Ritter Island this year," Park Manager Dave Lundrum said. "COVID closed the houses at Ritter for a while, but day use brought up the revenues, I think. It supplemented the lost revenue through day use."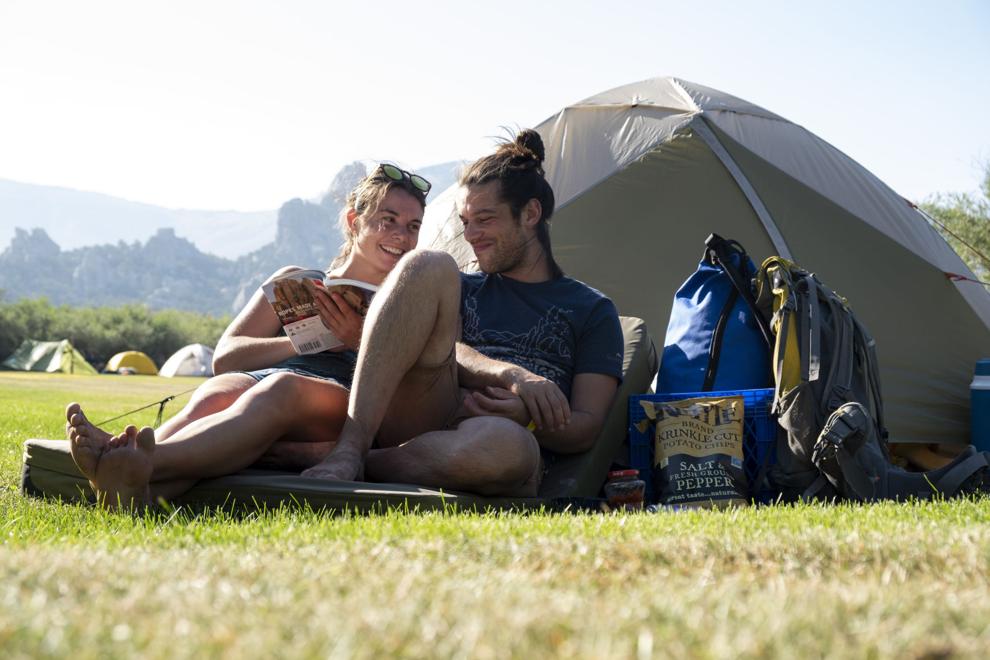 Idaho State Park visits have been slowly increasing over the past seven years, but the monumental jump from 2019 to 2020 was unparalleled. Day visits accounted for 7 million of the total with the remaining 647,743 camper visits. Although camping numbers in 2020 were lower than in 2019, the two-month campground closure during the pandemic affected the decrease.
The number of visitors to popular parks Castle Rocks State Park and City of Rocks National Reserve near Almo increased 61.26% and 48.95% respectively also.
"At times we were 30% overcapacity," Park Superintendent Wallace Keck said. "The park was 100% full and 30% of folks were looking for parking spaces or camping sites. But folks were utilizing their parks to get some fresh air and get away from folks."
He also said camper usage was near its maximum for a large part of the year. Currently, most to all campsites are booked solid for the month of June.
"Folks really have to book ahead to get a site, even on a weekday," Keck said.
'Indoor' outdoor activities regain momentum
Within the first few days of the self-isolate order Gemstone Climbing Center manager and yoga instructor Kim Depew was outside instructing small groups of yogis while following the state's guidelines. Unfortunately, she hosted only three or four sessions before receiving push back from community members.
"I had people giving me grief about hosting sessions outside with people saying things like, 'I beg you not to do this,'" DePew said. "The initial criticism was too much to make it worth fighting with people over so I decided to stop. People know the benefits of being outside and mental health is important too, but with the fear escalating so quickly during lockdown and the criticism it was better to put it on pause."
Back inside, the climbing gym navigated the first two months of the shutdown as best as it could. Panic, depression, uncertainty and confusion all became foreign new norms. The gym closed because it was deemed a non-essential business and had to wait for further instructions from government agencies before letting climbers back in.
"The staff were okay with closing to have some time off," she said. "I thought offering to them the opportunity to come in and climb while we were closed publicly could help but nobody really wanted to. It was a sad and depressing start."
During the two months the gym was closed, members canceled memberships, climbing competitions ceased and the wait for answers continued.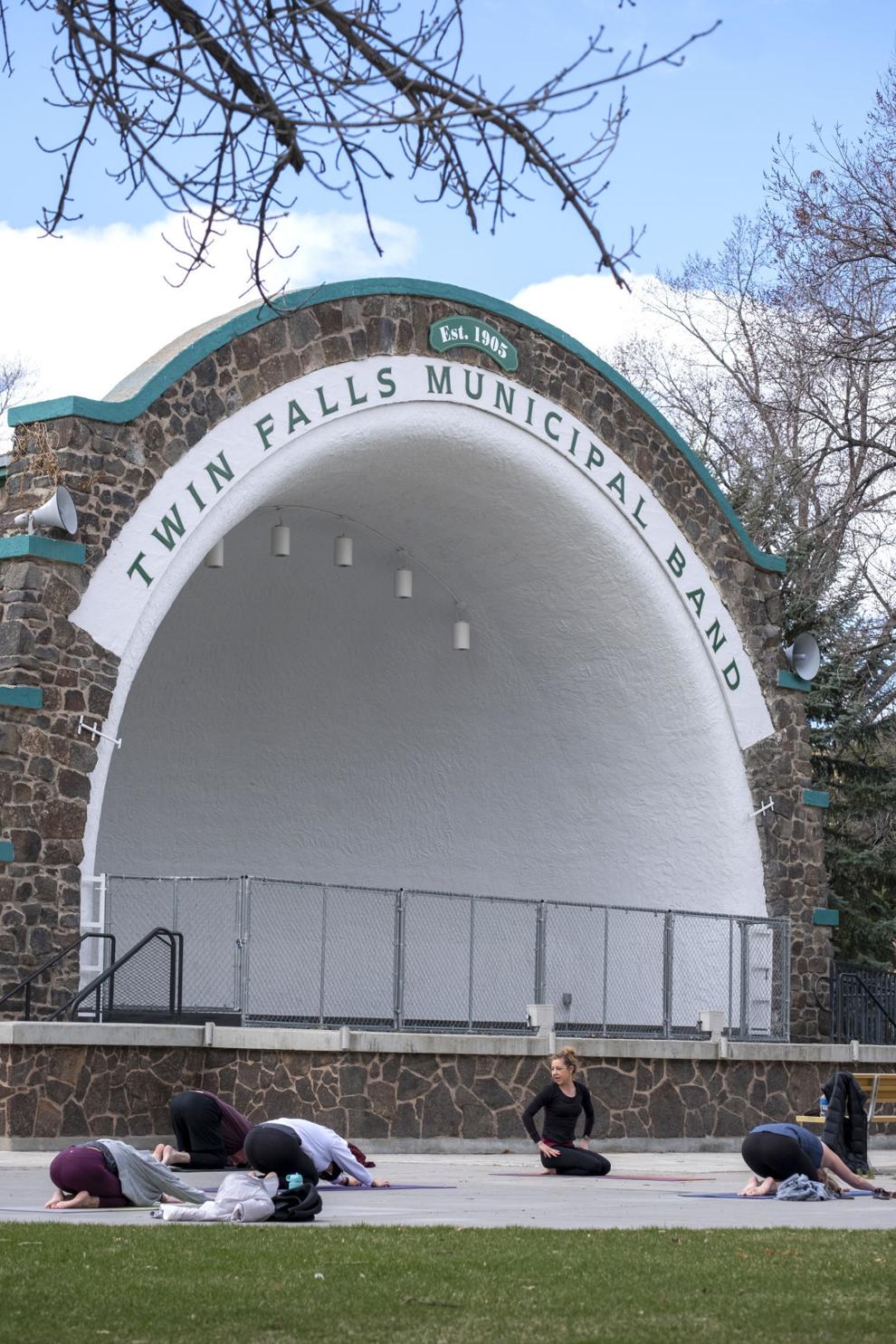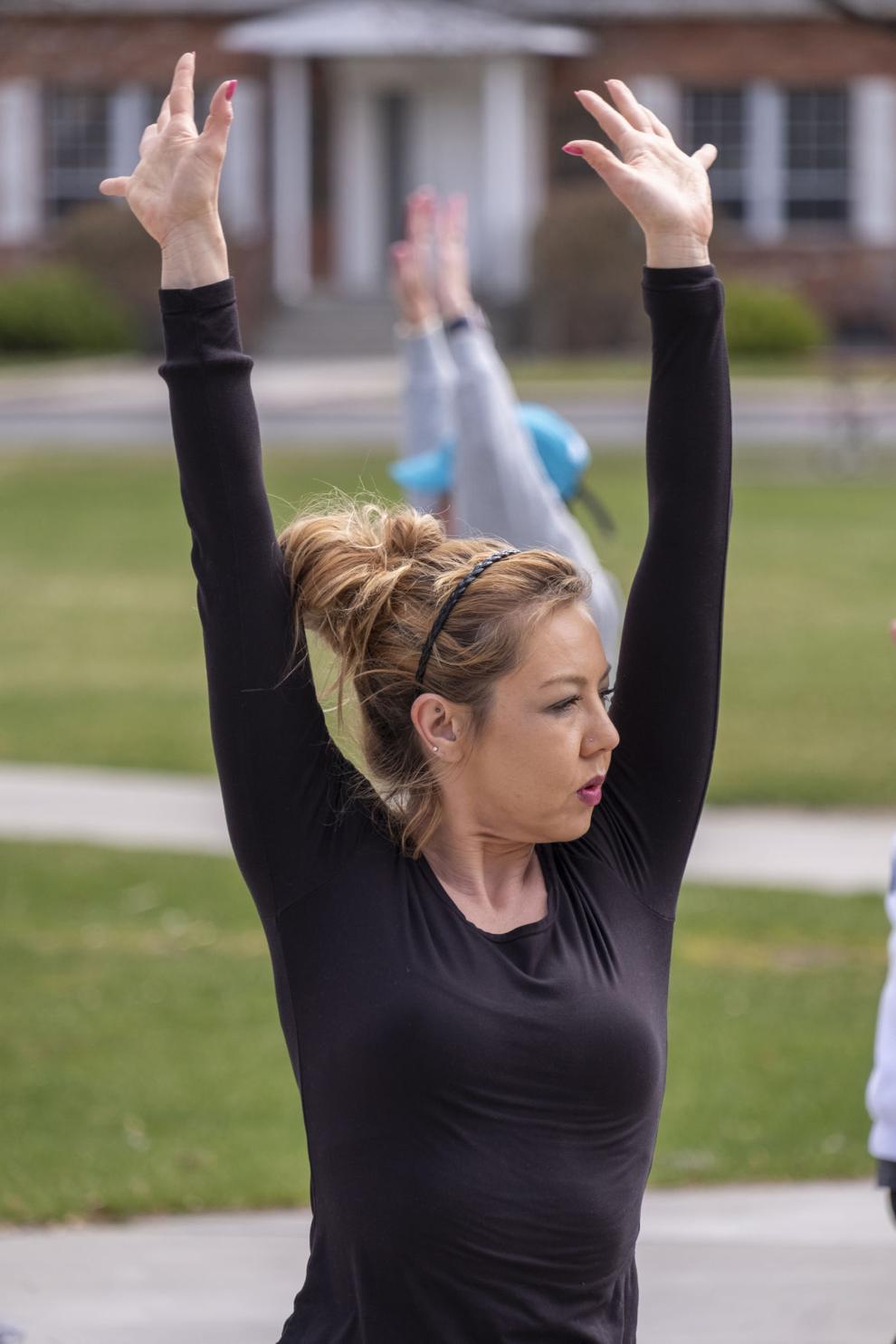 USA Climbing, a collaborator with Gemstone, canceled nearly all or all of their climbing competitions, which placed a hardship on the Gemstone competition team, including DePew's son Keyan DePew. The 11-year-old dropped off the competition team initially as the pandemic ramped up, only to return for a short time. Keyan's feelings about training for competitions waned, however, knowing no events were scheduled for the season. The same was true for four or five other climbers who either dropped off the team but still climbed some or didn't come back at all.
In mid-May, the gym was able to open its doors after a two-month closure and as a result, climbers began returning. Gemstone was careful after opening and followed the guidelines wearing masks for staff and customers, washing hands regularly and social distancing. Climbers, yogis, and fitness customers took to the walls and mats more as summer neared.
"The first month seemed slow," DePew said. "But nobody else had programs going into the summer. Our summer classes with kids became very popular and families started bringing their kids and themselves in on the weekends a lot more. We became an entertainment center for families."
DePew saw her core yogis return after reopening and she saw an uptick in attendance in the morning yoga session.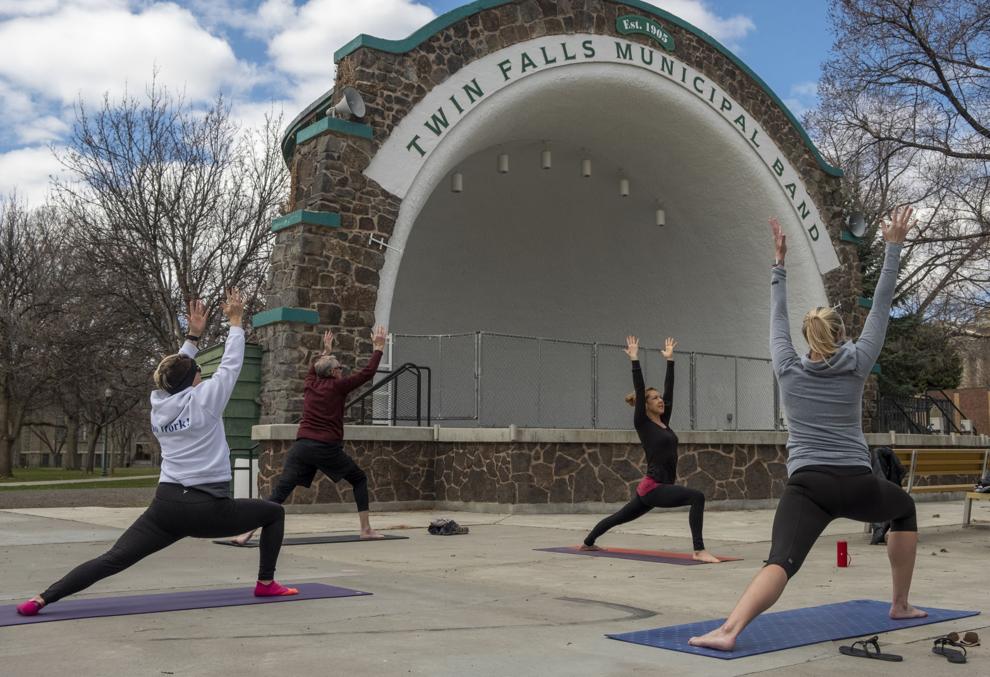 By mid-summer, the gym saw increases in family usage and family memberships, college-aged climbers and moms using Gemstone's homeschool physical education program.
Programs manager Patty McFarling, who has a teaching background, started the physical education program course about a year ago. The program is designed to allow kids to become or stay physically fit and socialize with peers.
"The program is more than climbing," McFarland said. "Kids get to do other things like obstacle course racing, yoga, and once a month learn about nutrition. It also lets the kids do some cooking (make granola bars, smoothies, fruit kabobs) to further learn more about nutrition."
The parents get to have their quiet, zen moments too and the kids get to exercise, which can create more focus and engagement in their school work as well she said.
Jury trials resume in the Magic Valley nearly a year after COVID hits
After a year-long hiatus, jury trials in some counties have now resumed, with social-distancing protocols in place. But Idaho's court system is facing a backlog of cases that will take some time to get through.
Last March, the Idaho Supreme Court suspended jury trials throughout the state to mitigate the spread of COVID-19. In the fall, some trials were held for a brief time in counties with a low number of COVID-19 cases. The court again suspended jury trials in December.
As a result, from April 2020 through the end of February, only one jury trial took place in Twin Falls County.
The Idaho Supreme Court recently issued an order allowing jury trials to commence on March 1 in counties that fall below a defined COVID-19 incident rate.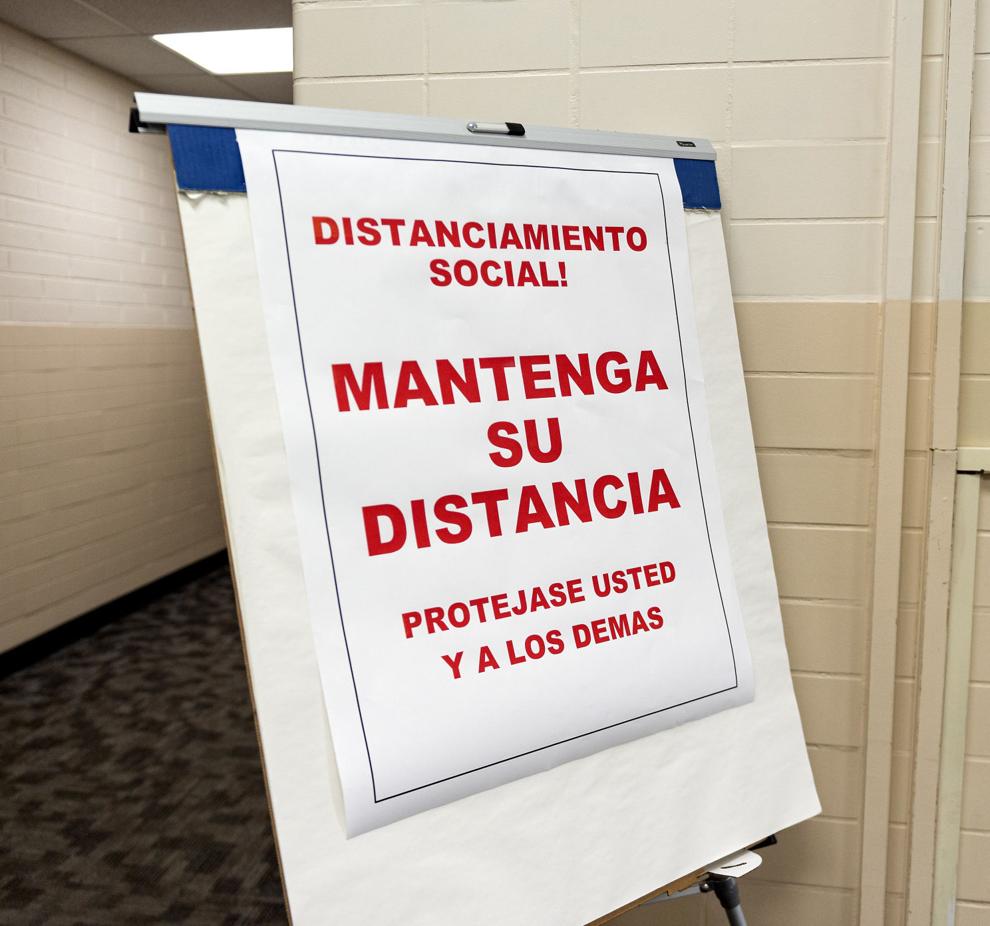 More than 700 jury trials are now scheduled over the next six months in Idaho's Fifth Judicial District. This includes Blaine, Camas, Cassia, Gooding, Jerome, Lincoln, Minidoka and Twin Falls counties.
"Quite frankly, if they were all to go (to trial) we don't have the courtroom space for that — or the judges," Fifth District Administrative Judge Eric Wildman said.
According to data from the judicial district, only 24 jury trials were held last year, 10 of which were held during the first quarter of the year before jury trials were suspended. This is less than half of the 53 trials that were held in 2019.
With so many cases delayed, the average number of jury trials scheduled per month for this year is 43. This is more than three times as many as the judicial district's monthly average of 12 prior to the pandemic.
These numbers are in line with increases seen throughout the state. In his State of the Judiciary address to the Legislature in January, Idaho Supreme Court Chief Justice Richard Bevan said that prior to the pandemic, the state held an average of 197 jury trials per month. Now, that number has increased to 350.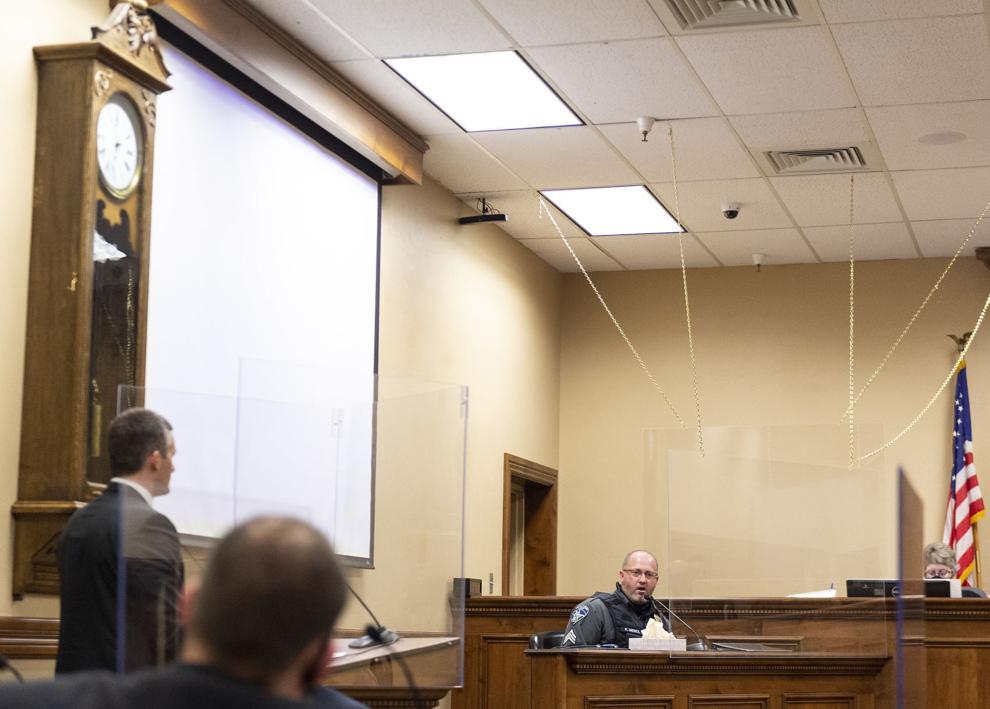 "Unfortunately, the Idaho courts have been unable to eliminate all negative impacts caused by the pandemic," Bevan said. "There are some proceedings which can only occur in person."
A vast majority of those local pending cases likely won't go to trial, Twin Falls County Prosecutor Grant Loebs said. In a typical year, his office charges 700 to 800 felonies a year, of which only 15 to 20 end up going to trial. In the remaining cases, the defendant either pleads guilty or reaches a negotiated settlement with Loebs' office.
In addition to the nearly year-long pause, part of the reason there are so many jury trials scheduled at the moment is that defendants have had little motivation to settle cases while trials were suspended, Loebs told the Times-News. With trials now resuming, more of these pending cases will likely get settled out of court.
"The closer you get to a deadline, the more likely you are to act," Loebs said. "Especially the cases where the defendants haven't been in custody."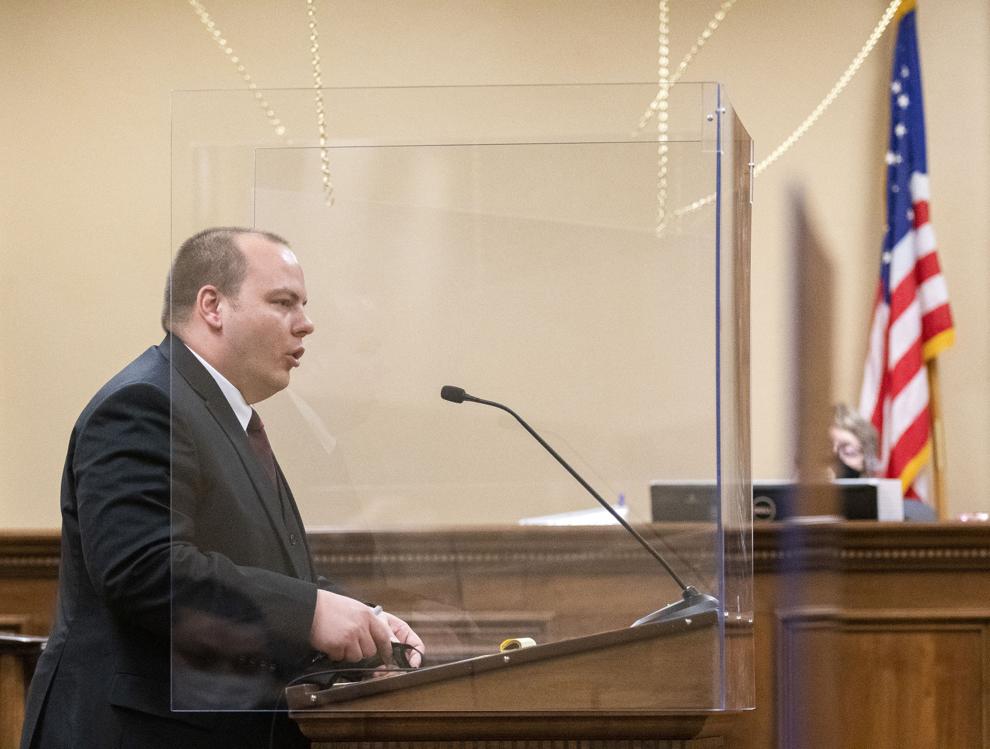 Although trials were paused, the rest of the criminal justice system was still operating, meaning people were still arrested and charged with crimes. But with trials not taking place, if somebody was accused of committing a crime and they were unable to pay their bail, they remained in jail while awaiting their day in court.
Prosecutors in some states have decided not to pursue certain charges during this time to keep the jail population down, but Loebs' office didn't take this step. Nor did his office ask judges to issue lower bond amounts for defendants during this past year.
"We request bonds that we believe are necessary to protect the community and if there's an outside pressure that says there's no room to put somebody in jail, that's a consideration that somebody above us needs to make," Loebs said.
The Twin Falls County Public Defender's Office didn't respond to requests for comments on this story.
The Idaho Supreme Court never issued an order telling judges to issue lower bonds during the pandemic, but Wildman said judges in his district have taken the current circumstances into consideration when setting bond amounts. Judges in the district also utilized a pretrial supervision program that allows defendants to remain out of jail while awaiting their court date.
"We had people coming into the jail and nobody going out, so we had overcrowding in the jail," Wildman said. "Then you had COVID outbreaks in the jail, so judges were sensitive to that situation."
The Twin Falls County Jail was already dealing with overcrowding issues prior to the pandemic, so there wasn't much room to house more defendants. Although, the county did complete a jail expansion project this winter with the use of federal CARES Act funding.
The jail, like many throughout the country, also experienced a COVID-19 outbreak in the summer, during which nearly 200 inmates tested positive for the virus within a month.
As courts begin holding trials, cases in which the defendant is in jail are given the highest priority, according to an order from the Idaho Supreme Court. Following that are other criminal cases and then civil cases.
These trials, like most other aspects of life during the pandemic, will look different than usual. Everybody is required to wear a mask unless they are speaking behind the witness stand or the podium, both of which have Plexiglas barriers in place. Jurors must be spread out to ensure social distancing and the whole process of selecting who serves on the jury has changed.
Wildman said that usually a large pool of sometimes 100 people are brought in and then questioned by attorneys from both sides of the case and the judge. But now, the pool is divided into groups of up to 30 people and the judge overseeing the case can determine how long attorneys can question the potential jurors.
Loebs said this time limit could make it difficult to weed out jurors who have biases that could affect the case.
"Maybe there's some kind of child molesting in a person's past or many they've had difficulties with the police," Loebs said. "You have your attorney question those people to find out if there's a hidden thing there."
This is especially important in significant cases like the murder trial taking place in April. Loebs' office is retrying the case of Joshua Molina, who is accused of murdering an 18-month-old girl. The case went to trial last February and ended in a hung jury.
"If you think of questioning a jury on a case like that with 15 minutes of questioning, there's no way to even scratch the surface," Loebs said.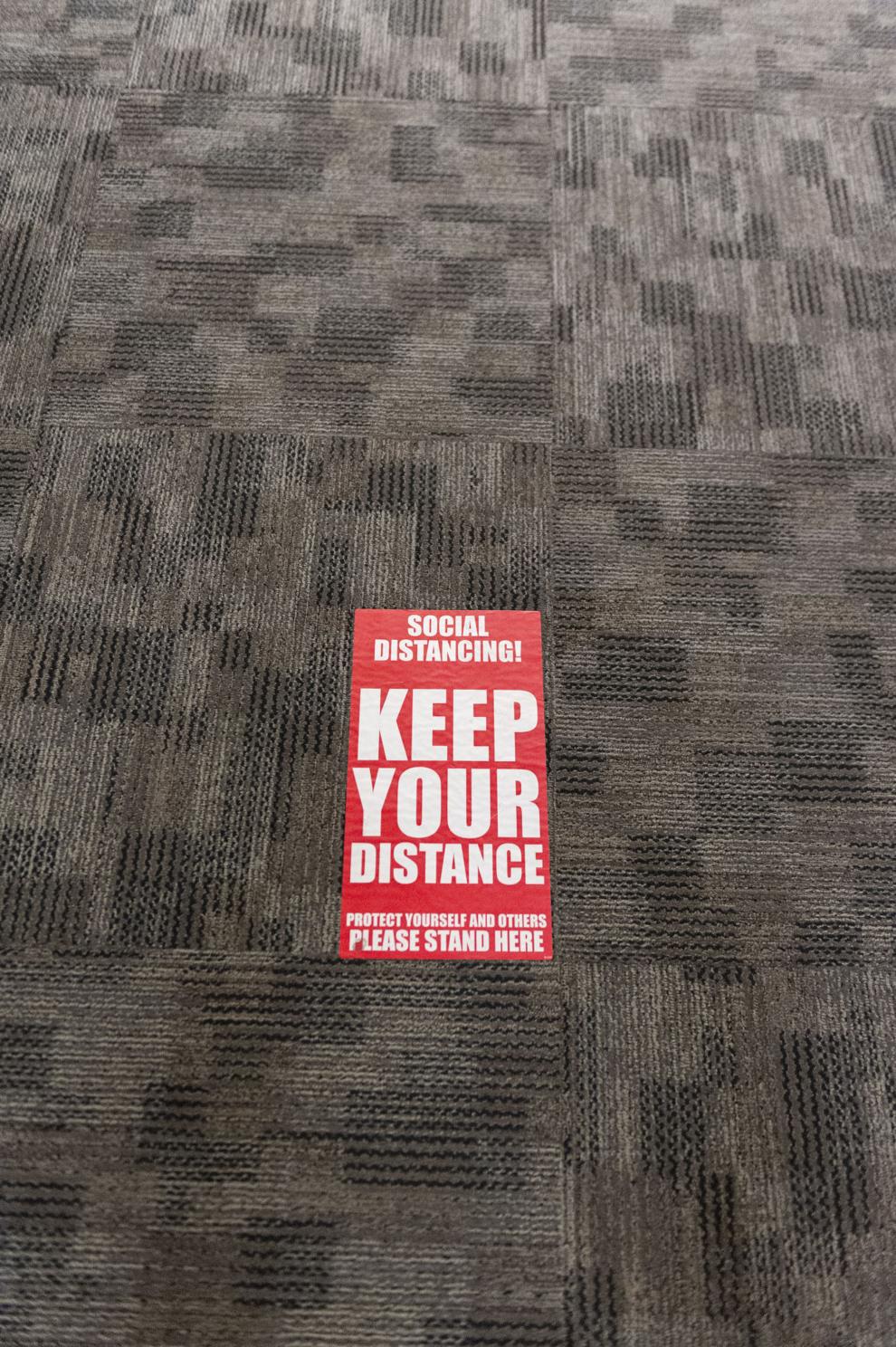 But these sorts of restrictions are in place to try to prevent the spread of the coronavirus in the courtroom. While the Idaho Supreme Court's order allows trials to commence, it continues stipulations that would temporarily suspend trials in counties with high COVID-19 numbers.
According to the order, trials will be temporarily suspended in counties with a seven-day moving average of more than 25 confirmed COVID-19 cases per 100,000 people. Trials will also be temporarily suspended in counties with a seven-day moving average between 14 and 24.9 cases per 100,000 people, along with a 14-day increase in confirmed cases.
Wildman said the courts receive this data 10 days ahead of time, meaning that the Fifth Judicial District received its data for the week beginning March 15 on Friday, March 5. According to those numbers, Blaine County is the only one in the district that can't hold jury trials that week.
With the backlog of cases and the possibility that trials could be temporarily suspended if COVID-19 numbers spike, it could take some time before the court system returns to normal operation levels.
"I think we won't be at normal until late fall of this year," Loebs said. "That's assuming we stay open. The Supreme Court could pull the plug on this tomorrow if the (COVID-19) numbers go up."
Reporter Kyle Pfannenstiel can be reached at 208-542-6754. Follow him on Twitter: @pfannyyy. He is a corps member with Report for America, a national service program that places journalists into local newsrooms.