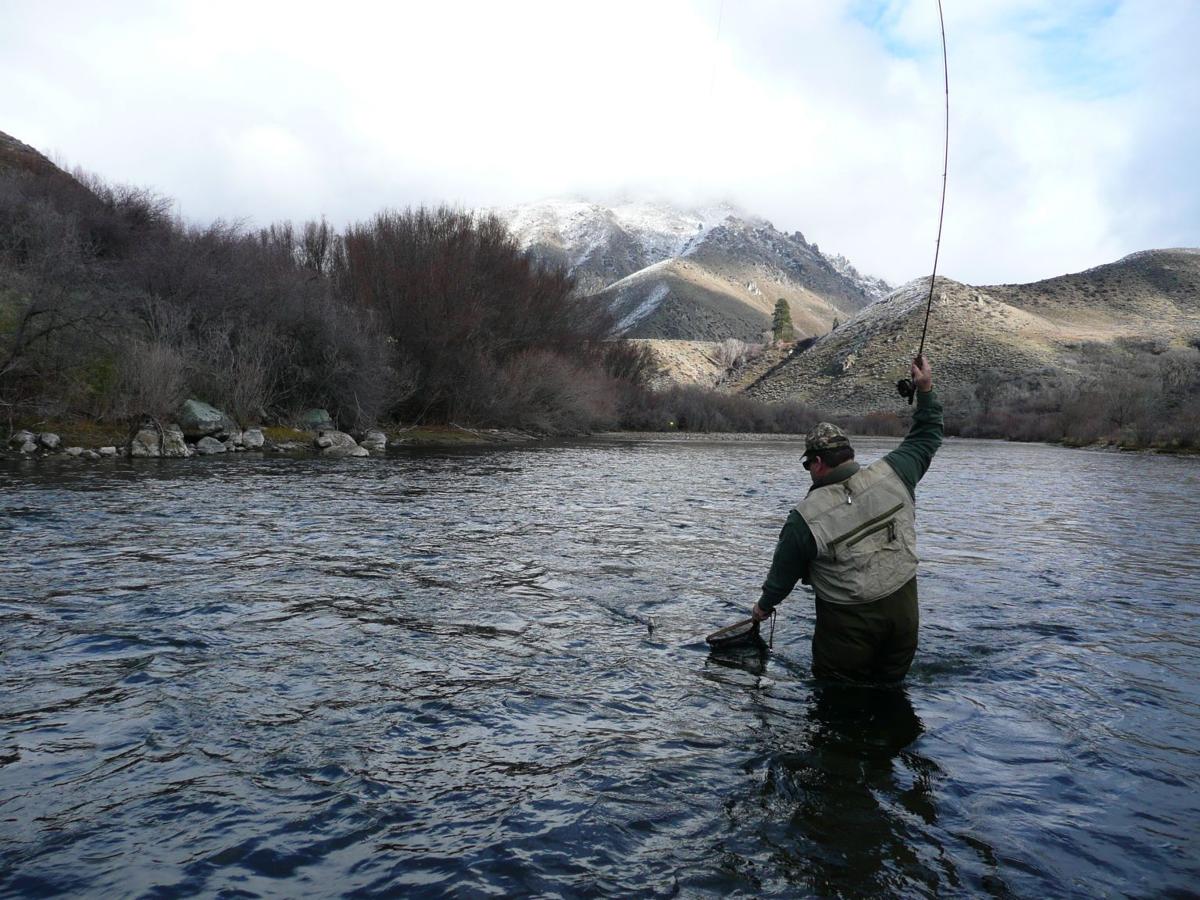 IDAHO FALLS • There have been many suggestions in Western red states that it's time for federal land managers to pay more attention to the needs of ranchers, loggers and miners. But what about those who use Bureau of Land Management lands for hunting, fishing or camping?
A new study suggests that in Idaho the economic impact of "quiet recreation" on Bureau of Land Management land is on par with the impact of grazing. And it suggests quiet recreation has a much bigger impact than grazing on BLM land nationally.
The category of quiet recreation includes uses such as backpacking, bird watching and hunting, but only in cases where those activities do not rely on motor vehicles.
The study is motivated by the belief that quiet recreationists have been getting short shrift in the Bureau of Land Management's planning processes.
"For decades BLM lands have been seen as treasure troves for energy developers, for the mining industry, for the ranching community," Ken Rait said. "Very little thought and attention has been given to the other values that these lands contain.
"We believe that responsible and balanced management by BLM is foundational to sustainable western economies, and quiet recreation represents an important category of uses with demonstrated economic upsides."
Rait is the executive director of public lands for the Pew Charitable Trusts, which paid financial firm ECONorthwest to perform the peer-reviewed impact study.
The study indicates there were 3.9 million visits to BLM lands in Idaho for nonmotorized recreation. All those visits add up to a lot of economic activity — about $200 million in 2014, according to the study. That includes supporting about 2,400 jobs and about $56 million in wages. The bulk of the direct spending on quiet recreation visits occurs within 50 miles of recreation sites, the study said.
That means quiet recreation on Idaho BLM land has an economic impact on par with grazing — which is often viewed as the most important activity on those lands. BLM estimates grazing in Idaho supports about 2,800 jobs and generates about $275 million in economic output.
"It just goes to show that our public lands provide more value than … just mining, grazing and logging," said Brad Smith, north Idaho director of the Idaho Conservation League. "A lot of people live in Idaho because of our public lands."
Reed Payne, owner of Ross Coin and Gun, said BLM land is vital for his business. It would be an economic "big hurt" if hunters didn't have access to so much land.
"Without BLM land it would be almost impossible to hunt. BLM land gives hunters access to so many hunting grounds," he said.
Jimmy Gabettas, owner of Jimmy's All-Season Angler, agreed.
"We rely on public lands so we can send our customers out into the streams and the lakes to fish," he said. "As the population of the United States gets bigger, it's only going to get more important."
Looking at the national picture, the impact of quiet recreation outstrips that of grazing.
Quiet recreation on all BLM land in the U.S. is estimated to contribute $2.8 billion to the national economy, supporting 25,000 jobs. BLM estimates grazing generates only $1.4 billion in economic output nationally, and supports just 16,000 jobs.
Still, those economic impacts are dwarfed by the impact of energy development and mining on BLM land, which is estimated to contribute more than $100 billion to the national economy. In Idaho, it's about $330 million.
In total, the BLM oversees 246 million acres of public land across 11 western states and Alaska.
Outdoor recreation advocates argue that BLM managers should place a higher value on uses such as camping when developing resource management plans.
"I think it's a strong case in point for why the BLM needs to make sure that quiet recreation is a top priority in their land management," said John Sterling. "… Public lands are the most important infrastructure for quiet outdoor recreation."
Sterling is executive director of the Conservation Alliance, a group of 200 outdoor companies which advocate for protection of public lands.
Kirk Richardson is director of sustainability at Keen Footwear, a 13-year-old Oregon company that specializes in hiking boots and other outdoor footwear.
"Outdoor recreation is a growing business," Richardson said, adding that the company has been profitable from its first year and has grown by between 3 and 4 percent each year.
Get local news delivered to your inbox!
Subscribe to our Daily Headlines newsletter.