HAGERMAN — In the fall of 2017, Hagerman's wastewater facility had a severe pollution problem. The city exceeded one Environmental Protection Agency discharge pollution limit by 4303%, sending an excessive amount of suspended solids into the Snake River.
Now the town has turned its wastewater system around. In fact, Hagerman's new setup doesn't deposit anything into the Snake.
"We're in a really good situation now," Hagerman Mayor Noel "Pete" Weir said. "We worked really hard."
After years of failing to comply with EPA mandates for pollutants, Hagerman has transitioned to a reuse wastewater treatment system. Now, instead of directing its wastewater into the river, the town will recycle it and use it to irrigate livestock feed crops including alfalfa and corn. There is no risk to humans who eat animals raised on those crops.
"We use the crop to help absorb and use up what's in the water," Hagerman Superintendent Justin Hulme said.
The Idaho Department of Environmental Quality (which has recently taken over wastewater treatment facility oversight from the EPA) will still monitor the reuse system. There are pollution sensors in the irrigation pivots, for example. But the city's pollution problems could be in the past for now.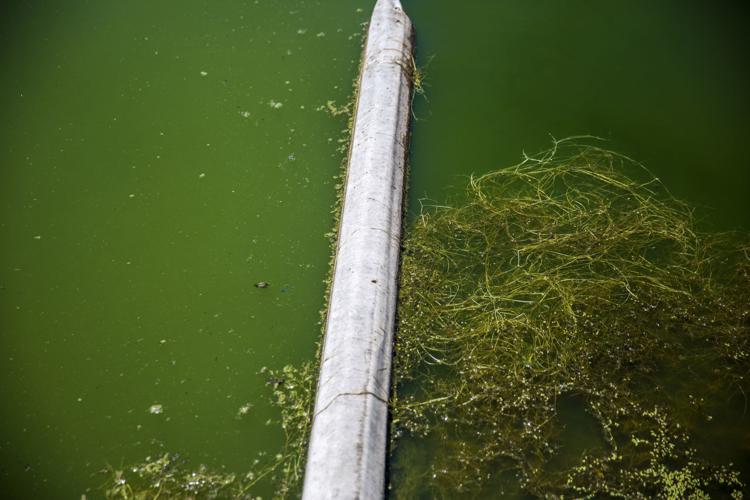 The transition wasn't easy. In addition to installing new pumps and pipes, the city had to purchase nearby farmland on which to grow crops to irrigate. Once that acquisition was complete, the city began leasing the land to a farmer.
The 102-acre farm is already full of alfalfa, but the town hasn't started using wastewater yet since it only got its new reuse permit in June. Pivots will start irrigating with treated wastewater within the next few weeks.
The change wasn't cheap — five years ago voters passed a $10 million bond to pay for the switch. But it was necessary in order to avoid continued noncompliance and additional fines.
"It was a crazy last few years," Hulme said.
Sliding in second
The Idaho Conservation League analyzes Idaho wastewater treatment plants every year by tracking how each facility fared in its EPA compliance checks. Hagerman has struggled for years with pollutants such as E. coli and suspended solids, as well as abnormal pH levels. For instance, the city typically discharged 200% more suspended solids than the EPA allowed.
The ICL's 2019 report looked at wastewater facility performance checks from 2016 to 2018. Hagerman had violations in all 12 quarters during that window, and was the No. 2 offender in Idaho for total permit violations, numbering at 133 (Inkom led with 161).
ICL Senior Conservation Associate Austin Walkins isn't surprised to hear about Hagerman's transition to a new system.
"It's not uncommon for a facility struggling with its discharge permit … to explore the option of doing land application or reuse," Walkins said.
Weir explained that the town's problems stemmed from population growth and an aging system.
"We weren't polluting because we wanted to," he said. "We were polluting because we were in a weird situation."
According to Hulme, a change in pollution limit requirements made it hard for the city. As the EPA made made regulations more stringent, there was no easy way to improve the wastewater facility to reduce pollution.
"There really weren't problems with the system," Hagerman Superintendent Justin Hulme said.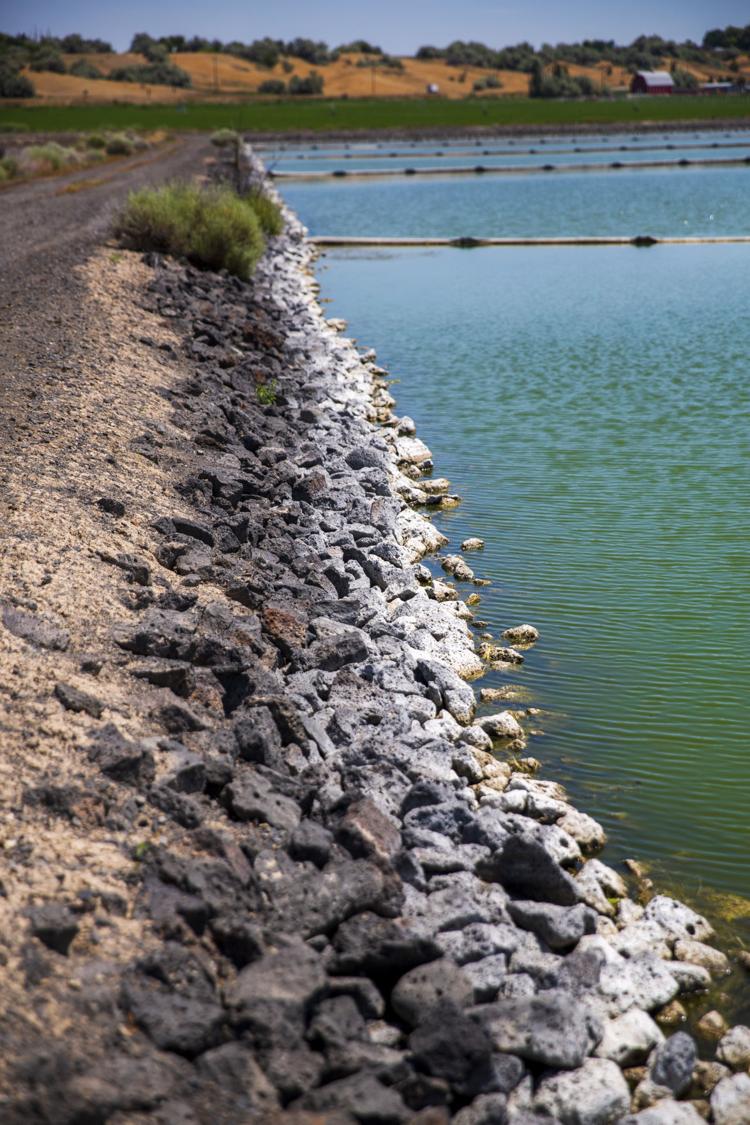 Still, after facing fines — the city received one for $4,000 — and polluting at sometimes more than triple the allowed rates, city leaders knew they had to act.
The town used bond funds to pay for the new system, and Weir said about a quarter of that money is left over. Grants helped recover half of the cost of the project.
Room to grow
With the new system, which Weir said should last 20 years, the town is well-positioned for population growth in the future.
The new system does come with a cost, however, for both Hagerman residents and businesses. For commercial properties, utility rates rose from $104 to $147, and for residential properties the rates went from $89 to $97 per month.
Some residents might not be particularly happy with the increase, especially since 64% of Hagerman's population lives on a low or fixed income. But the city didn't have a choice, Weir said. Besides, he explained, while reusing the water is a bit more expensive due to pumping, maintenance and electric costs, ultimately it's healthier.
"It's something that I've been after for a long time," Weir said. "Without this, there's no growth. Without this, the school would never get better. Without an adequate sewer system, what's the point?"