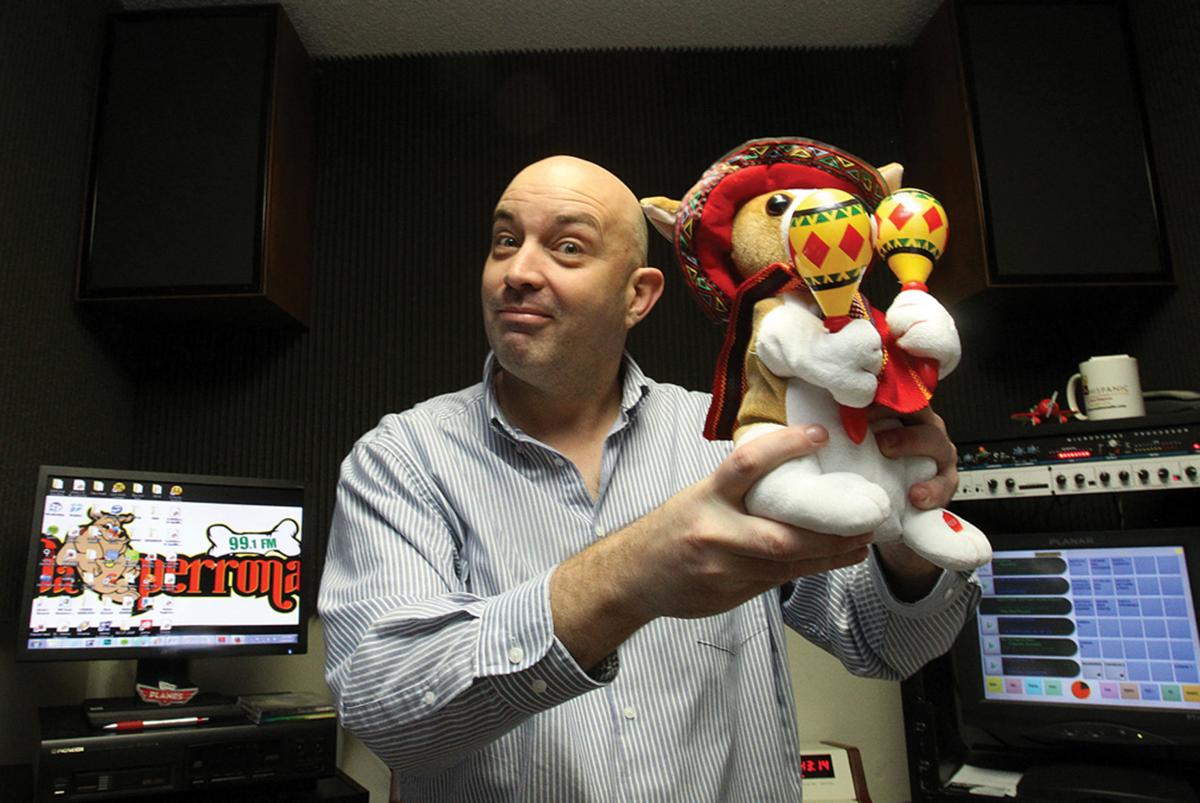 As states surrounding Idaho reported more cases of COVID-19, caused by the novel coronavirus, Gov. Brad Little's office created a Coronavirus Working Group. On Friday, hours before the state's first case was reported, Little declared a state of emergency.
But for Idaho's Spanish-speaking communities, there is not yet a state-level plan to reach them specifically about COVID-19. The Idaho Commission on Hispanic Affairs told the Times-News on Tuesday that it has not been given specific instructions for reaching the Hispanic community from the Department of Health and Welfare or the governor's office.
"We have not been involved in that conversation," Margie Gonzalez, executive director of the Idaho Commission on Hispanic Affairs, said. "I am very interested in getting that information out to our community. We would love to carry out that order if it's given."
The commission is visiting Gooding County and will be in the Magic Valley until Tuesday, but it will not be bringing informational material with it. The Department of Health and Welfare has been in touch with public health districts about the potential of bringing the Commission on Hispanic Affairs on board to translate and coordinate outreach should the need arise.
A comprehensive plan, in addition to the coronavirus website created by the governor's office that is available in multiple languages, will be finalized in the coming weeks, the governor's office said.
"That's always the risk," Marissa Morrison Hyer, spokeswoman for Gov. Little, said earlier this week before a case was confirmed here. "Idaho has been preparing as best as it can. A case is inevitable, but Idaho is prepared."
The South Central Public Health District, which covers the Magic Valley, is using its infectious disease plan among others to mitigate the potential spread of the virus, which includes translating informational material to Spanish and disseminating it with the help of community members.
"We rely on community members to reach out to us if there are gaps because they know their friends and neighbors better than anyone," Brianna Bodily, spokeswoman for the South Central Public Health District, said. "We don't want to miss anybody."
La Perrona, the Jerome-based Spanish radio station, will on Monday give away a box of supplies, including hand soap, hand sanitizer, face masks and a six-pack of Corona — for respite in the event of self-quarantine, the station said on Facebook — to one listener. It has also been keeping listeners updated as more information becomes available.
"A part of (Latino) culture is taking something morbid and making light of it," said Ben Reed, host of La Perrona. "But in no way do we want to minimize what's going on. We're trying to get the word out there and keep people informed on cancellations."
Reed is bringing on epidemiologists and other health professionals on air to talk about the virus. He has not heard directly from the health district, but he's received its press releases. Magic Valley school districts have asked him to help spread information to a Spanish-speaking audience.
Lee Family Broadcasting, which broadcasts La Perrona, LatinX 97.5 and La Patrona, is continuously discussing how to keep the public informed, Reed said.
"Every single day we have a coronavirus segment," Reed said. "I also air news programs from Mexico to try and get a global perspective."
The health district is relying on its Spanish-speaking staff to work with the community and to translate material. It is taking measures to avoid the misunderstanding of material translated by staff members who are not certified medical translators.
"One of the ways we do this is we use common language," Bodily said. "We don't use a lot of jargon and overcomplicate the information. We talk like humans, basically."
It also has a contracted translation service staffed with certified translators in any language that is spoken in the Magic Valley.
Bodily said anyone suspecting they are infected with COVID-19 should call their health care provider first before going out to a hospital or lab to seek testing in order to minimize the risk of infecting others. The public health district also has a hotline for COVD-19 questions that can be reached at 208-737-1138.
"Whatever language you speak, we are here to answer your questions," Bodily said. "We will make sure we have an answer for you."
Complete coverage: What Idahoans need to know about the coronavirus
Looking for local information on the Coronavirus? We've got you covered.
Megan Taros is a Times-News reporter and Report for America corps member covering the Magic Valley's Hispanic community and Jerome County. You can support her work by donating to Report for America at http://bit.ly/supportRFA.
Concerned about COVID-19?
Sign up now to get the most recent coronavirus headlines and other important local and national news sent to your email inbox daily.