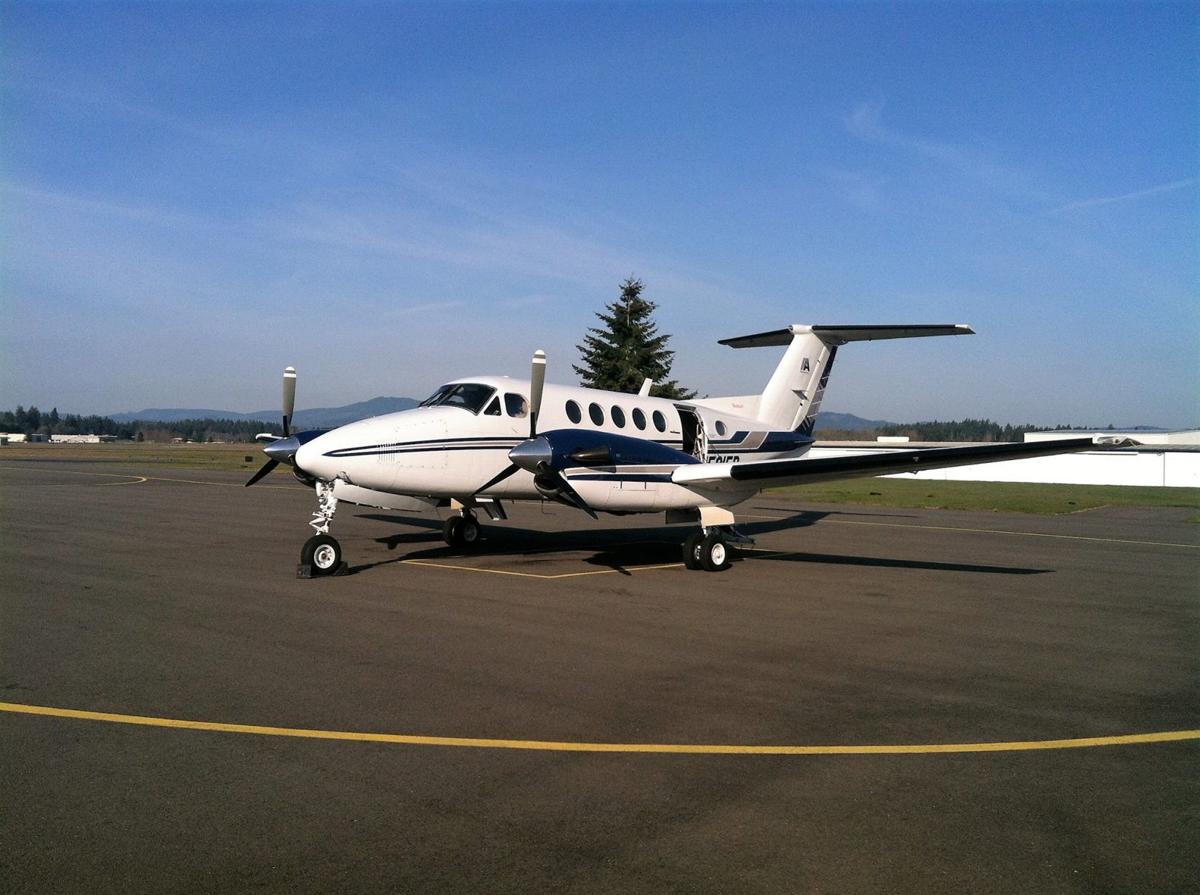 JEROME — An aircraft charter business will be pulling its operations out of the Joslin Field-Magic Valley Regional Airport and relocating to the Jerome County Airport over the next several months.
Precision Aviation Inc. is investing about $1.4 million into two facilities and leased ground at the Jerome County Airport, owner Mark Doerr said. The business will also expand its services to include a fixed base operation for aircraft fueling, hangar rental, car rental and concierge services.
"Jerome saw value in what we wanted to do," Doerr said. "We see it as more of a collaborative effort."
Precision Aviation currently offers aircraft charters, aviation flight training, aircraft maintenance and aircraft rentals at the Twin Falls airport, but the business initially started up at Jerome County's airport in 2002, Doerr said.
Doerr declined to say whether an earlier taxiway extension for FedEx had an impact on his decision to move his operations. In 2016, Doerr told the City Council he opposed the proposed taxiway extension that would use property he'd hoped to have for future expansion.
Magic Valley Regional Airport Manager Bill Carberry said he expects Doerr's choice was a business decision.
"We worked with Precision and tried to work through some things for them," Carberry said. "I guess you don't win them all … We wish them well."
Justin McMillan, Jerome County Airport manager, said there are plans to resurface the runway to make it thicker for heavier aircraft. He'd also like to extend the runway by at least 500 feet.
"With his entire operation moving over, it's going to promote growth to our airport and our community," McMillan said.
The fuel sales will help attract small business jets to the Jerome County Airport, Doerr said. Precision Aviation also hopes to attract flights diverted from the Wood River Valley by offering them an option that is 45 minutes closer than the Twin Falls airport.
"We see this as being a very good addition to our Jerome airport," said Larry Hall, executive director of Jerome 20/20. "It should substantially turn it into a more professional airport."
Doerr's new operations will include 20,000 square feet of hangar space with the construction of two buildings.
The last hangar to be constructed at Jerome's airport was in 2013, McMillan said, but he has been getting multiple inquiries about them this year. McMillan sees the Jerome County Airport as becoming the go-to place for smaller aircraft.
Doerr has been a commercial pilot and flight instructor for more than 32 years, flying and teaching in a variety of aircraft from small single engine planes to the Boeing 737. Precision Aviation operates seven aircraft in its charter, aircraft management and flight training operation.
The fixed base operation should be completed by December, Doerr said, with all services moved over by next spring. Precision Aviation anticipates it will need to hire more staff at that time.
This isn't the only exchange in clients this year between the Twin Falls and Jerome airports. Garth Baker will be moving his flight school from the Jerome airport to the Twin Falls airport, McMillan and Carberry said.
Get local news delivered to your inbox!
Subscribe to our Daily Headlines newsletter.