JEROME — An Amber Alert has been issued for a teenager believed to have been abducted from Jerome County by her former boyfriend, officials say.
Idaho State Police said in a statement that the FBI is looking for 17-year-old Sandra Rios-Chavez of Jerome, who may have been forcibly kidnapped by Miguel Rodriguez-Perez, 18, of Jerome around 6 p.m. Sunday in the Wendy's parking lot at 2816 S. Lincoln Ave. Rios-Chavez may be wearing her issued Wendy's restaurant uniform.
Rodriquez-Perez is known to drive a 2015 black Audi A4 sedan with an Idaho license plate of 2J83179.
He may be driving toward Las Vegas or Arizona.
According to the Jerome Police Department, Perez has a past history of domestic violence and a current no-contact order was in effect against him.
The department said it is believed Rios-Chavez may be in danger and the Jerome Police Department is working with the FBI and other law enforcement agencies to locate her.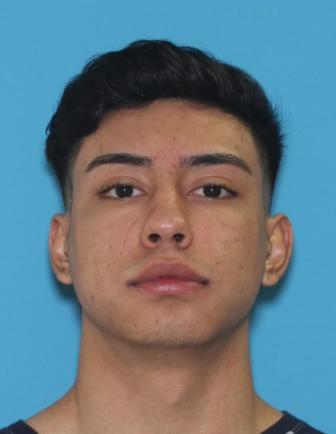 Anyone with information on Rios-Chavez' whereabouts should contact the Jerome Police Department at 208-324-4328 or 911 immediately.

Additional information provided by police:
VICTIM
Name: Sandra Janet Rios-Chavez
Clothing: Last seen wearing a Wendy's uniform with a grey sweater
SUSPECT
Name: Miguel R. Rodriguez-Perez
Identifying Features: Tattoo on left and right arms.
VEHICLE
Direction of Travel: May be driving towards Las Vegas, NV.