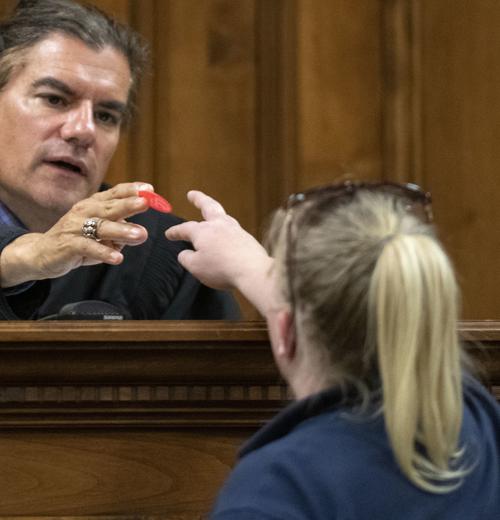 In this second installment of a two-part series covering the drug epidemic in the Magic Valley, Criminal Justice and Health Reporter Julie A. Ferraro explores one woman's story, and how the ripple effects of addiction can bleed into many aspects of life. The cycles of addiction and recovery can seem overwhelming for those in its throes, but with the right support system, rehabilitation is attainable.
Drug Court is central to the long process offenders must endure. It offers recovery support, helping participants find jobs and transitional housing in a clean and sober environment. Other community programs also work to help individuals find their footing after addiction, including the Treatment and Recovery Clinic in County West — which offers psychotherapy, couples therapy and family therapy — and Recovery in Motion — which links people to community resources, including funding for addiction treatment, assistance with job applications, food, clothing and shelter. Recovery coaches and mentors are core pieces of the puzzle.
Get local news delivered to your inbox!
Subscribe to our Daily Headlines newsletter.