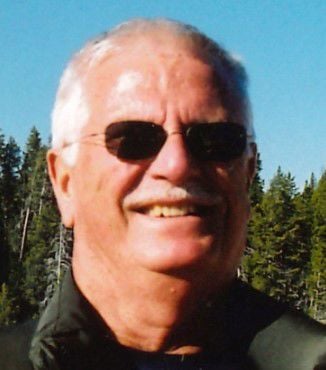 June 6, 1944 - March 13, 2020
"…but you can never take the country out of the kid." William R. Hollifield passed peacefully on March 13th, 2020. With the rolling hills and distant mountains on one side, and his devoted wife Karla on the other, "Hollifield" spent the final days of his life at home in Eagle, Idaho.
His passing was far more tranquil than his arrival into the world. He was born on June 6, 1944; D-Day. As the Doctor and nurses delivered him, they listened to radio reports of the Normandy Invasion. Looking back, this was no small omen to his parents, Clarence and Helen, that their first-born's life was going to be anything but dreary or dull.
"Bill" was the first grandchild born on both sides of the family. He was raised in Hansen, Idaho on the family farm that continues to be operated today by his brother, Terry. It was in the formative years on the farm that Bill's natural inclination and ability to advocate for others became apparent. This was no more clearly shown than in his protectiveness of his sister, Nancy. Bill excelled in school, both academically and through extracurriculars. He played the saxophone in several award-winning ensembles in high school, won a state-wide science fair, served as class officer, dance royalty and played basketball and football. He was a voracious reader and especially enjoyed biographies and mystery novels. Just as his birth created a new branch, as his cousin Ted recently noted, "Bill's death will leave a huge void on the family tree."
Although the chores and small-town upbringing developed in him a strong work ethic; farming life was not for Bill. He graduated and enrolled at Whitman College and then transferred to the University of Idaho where he joined the Phi Delta Theta Fraternity. Bill enjoyed university life and continued on at U of I to complete law school.
The Vietnam War was raging near his final year in Law School and Bill chose to attend OCS Officer Candidate School and served at the White House and the Pentagon. Bill returned to Idaho and joined his brother-in-law, Kent Taylor, and practiced at Taylor & Hollifield. He served as Prosecuting Attorney for Twin Falls County. Bill was City Attorney for several local municipalities for many years; keeping close and watching over the same small towns which had influenced his upbringing. He was blessed to become a father to Paige Hollifield with Paula Edmonds Hollifield. Bill served as President of the Fifth District Bar Association and the Idaho State Bar. He was recently recognized for devoting fifty years of legal practice in the State of Idaho. His legal partnerships also included Hollifield & Decker and also Hollifield & Bevan.
However, what proved his greatest partnership was with Karla Freeman Hollifield, his wife of over thirty years. Together, "Kitley" & "Hollifield" successfully blended families, not only embracing one another's children, but also those who came in and out of their lives. With matching fun-loving personalities and an abundance of grit, "Kitley" & "Hollifield" navigated the complexities and challenges of a greater family by emphasizing shared positive experiences and interests –tennis, snow and water skiing, travel, golf, and time together in their home in Ketchum. Through "Kitley," Bill's loving and protective nature was able to multiply with the addition of her children to his life. And Bill's "blue sky eyes" never quite sparkled like they did when he was surrounded by his six grandchildren: Kenzi Baggett, Alexander Rasmussen, Anthony Rasmussen, Sophia Rasmussen, Taylor Deitzel, and Treston Deitzel.
Bill is survived by his wife Karla, his daughters Paige Hollifield, Stefani "Stevie" Kitley (Andy), and Meghan Kitley and his son Jason Kitley, his brother Terry Hollifield (Carol) and his sister Nancy Taylor (Kent). He was predeceased by his parents Helen and Clarence Hollifield, his grandparents Bill and Anna Hollifield and Oakley and Sarah Barnard, as well as several aunts and uncles and a cousin.
Those who were fortunate to know and love Bill, know that his mother awaits his arrival with her homemade bread with chicken 'n noodles, and his favorite chocolate cake for dessert. And that his father awaits his return to their heavenly farm with love and pride. A Celebration of Life gathering will be held at a later date. In lieu of flowers the family suggests that donations be sent to the William R. Hollifield Memorial Fund in care of the Twin Falls Public Library Foundation at 201 Fourth Avenue East, Twin Falls, ID 83301.
Obituaries Newsletter
Sign up to get the most recent local obituaries delievered to your inbox.