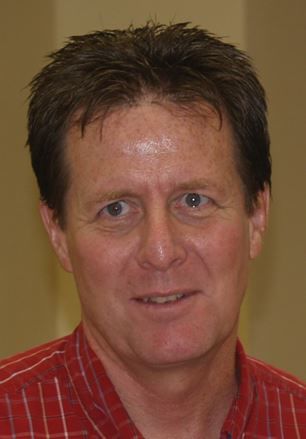 June 20, 1956—April 3, 2020
Roger returned to his Heavenly Father April 3, 2020 surrounded by his loving wife, children and four of their special grandchildren at his daughter's home in California.
He entered this moral existence June 20, 1956, the 2nd son of Vernon A. and Emma Josephine (Baker) Hansen in Twin Falls, Idaho. He spent his early years on the family dairy located on Falls Ave. In June of 1959, the family and dairy relocated to the North Side Project in Rupert, Idaho.
His childhood was spent surrounded with his siblings where they all worked (and played) to help make the dairy a viable business. He learned his work ethics there. He was the life and laughter of the party and kept his family in stitches at the dinner tables with his jokes and pranks. Roger developed health issues early in his life. However, he was always upbeat and positive.
He graduated from Minico High School with the class of 1974 and then served a mission assigned to the Atlanta, Georgia area for the Church of Jesus Christ of Latter Day Saints from 1975 to 1977. After returning, he married his sweetheart, Ann Righter June 16, 1978, in the Salt Lake Temple. Marriage and mission turned him into a dedicated student when he returned to BYU the fall of 1977.
Roger and Ann were blessed to have 5 children, Samantha of Las Vegas, NV., Amanda (Adam) Mills of Half Moon Bay, Calif., Veronica, (Brock) Nelson of Mesa, Arizona, Trevor of Rupert, and Brandon of Logan, Utah. He loved each of them and their spouses dearly and was so thrilled to be around his seven grandchildren.
Roger spent most of his life in the agriculture business engaged in farming, and dairying. He had to leave that occupation due to increased health issues. He then owned a party rental business, Action Party Rental for 12 years in Las Vegas. He eventually sold that due to health reasons.
In his final years, he and Ann lived with their daughter, Veronica and family for a short time. Then they moved in with their daughter, Amanda and her family for three years before his passing due to cancer. His extended family is truly grateful for the loving care given by his children, especially Veronica and Brock and Amanda and Adam.
He was preceded in death by his parents, his father-in- law, Samuel B. Righter and brother- in- law, Lowell E. Hansen.
He is survived by his wife, Ann, his children, grandchildren, Mother in law – Sharon Righter and all of his siblings—Steven (Kathy Jo) Hansen of Twin Falls, Emma Jean Hansen of Paul, Norman (Karen) Hansen of Chehalis, WA currently serving in The Little Rock, Arkansas Church of Jesus Christ of Latter Day Saints Mission as Mission President, Catherine (Rodney) Lind of Burley, Laura (Loyd) Bailey of Filer, John (Vickie) Hansen of Rupert, and Howard (Colleen) Hansen of Pocatello.
He was a faithful member of the Church of Jesus Christ of Latter Day Saints his entire life. He was valiant and loyal to his testimony of the Savior and lived his life accordingly. He was patience in his trials. As Trevor, his son, said "I don't know a better man."
Roger was cremated in Half Moon Bay, Calif on April 3, 2020.
A family memorial will take place at a later day.
To plant a tree in memory of Roger Hansen as a living tribute, please visit Tribute Store.
Obituaries Newsletter
Sign up to get the most recent local obituaries delivered to your inbox.