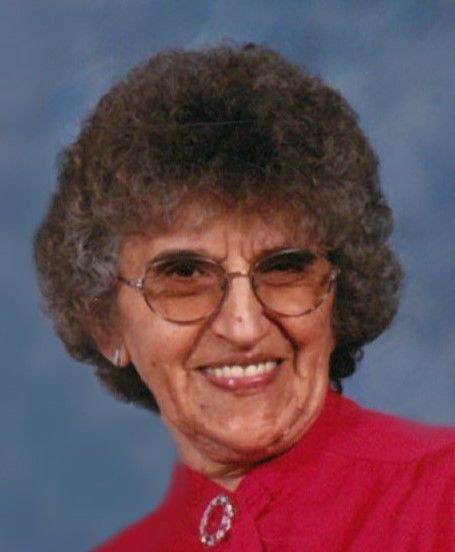 Linda May Fiscus, loving wife, mother, and grandma went to be with her Heavenly Father the morning of June 19, 2020. She was born to Orville Ernest Wright and Esta Mae (Bessire) Wright in Twin Falls, Idaho. Linda grew up in Murtaugh, Idaho with her two sisters, Louise and Bonnie.
After graduating from Murtaugh High School, Linda attended Twin Falls Business College where she received her business certificate. After she had received her certificate, she became a bookkeeper at Twin Falls Credit Bureau. She served an amazing 53 years at the company. Linda met Frank, the love of her life, in 1966 at an Arctic Circle. Linda and her sister Bonnie went in and Frank saw her, immediately knowing he wanted to talk to her. They dated for six months before they got married and lived an amazing life in Twin Falls, Idaho with their two sons Terry and Todd, and daughter Cheryl. Linda and Frank were married for 54 wonderful years, watching their children and grandchildren grow up.
Linda loved being surrounded by family, always working hard to stay in touch with everyone and inviting them for gatherings. She was a devout and active member of her church board and community, attending Rock Creek Community Church. Linda enjoyed playing games, gardening, camping, and spending time with her family.
Linda was preceded in death by her parents, and sister Bonnie Dauven. She is survived by husband Frank Fiscus of Twin Falls, Idaho and sister Louise Drum. She leaves behind sons Terry (Jennifer) Fiscus and Todd Fiscus of Twin Falls, Idaho and daughter Cheryl (Scott) Taylor of Filer, Idaho. Grandchildren include Frank (Onnally) Taylor, Kylie (Devin) Breining, Sam Taylor, Alise Fiscus, Skyler Fiscus, and Molly Taylor; and many other nieces and nephews.
Linda's service will be held at Sunset Memorial Park at 2:00 PM on Friday, June 26, 2020. There will be a viewing prior from 12:30-1:30 PM at Reynolds Funeral Chapel 2466 Addison Ave. E, Twin Falls. The service will be live streamed on YouTube channel at https://youtu.be/MJ5DMn79ky0 or by visiting White Mortuary's Facebook page. Linda and Frank have donated to St. Jude Children's Hospital since 1998; Frank is asking that in lieu of flowers you donate to St. Jude in honor of Linda.
Obituaries Newsletter
Sign up to get the most recent local obituaries delivered to your inbox.