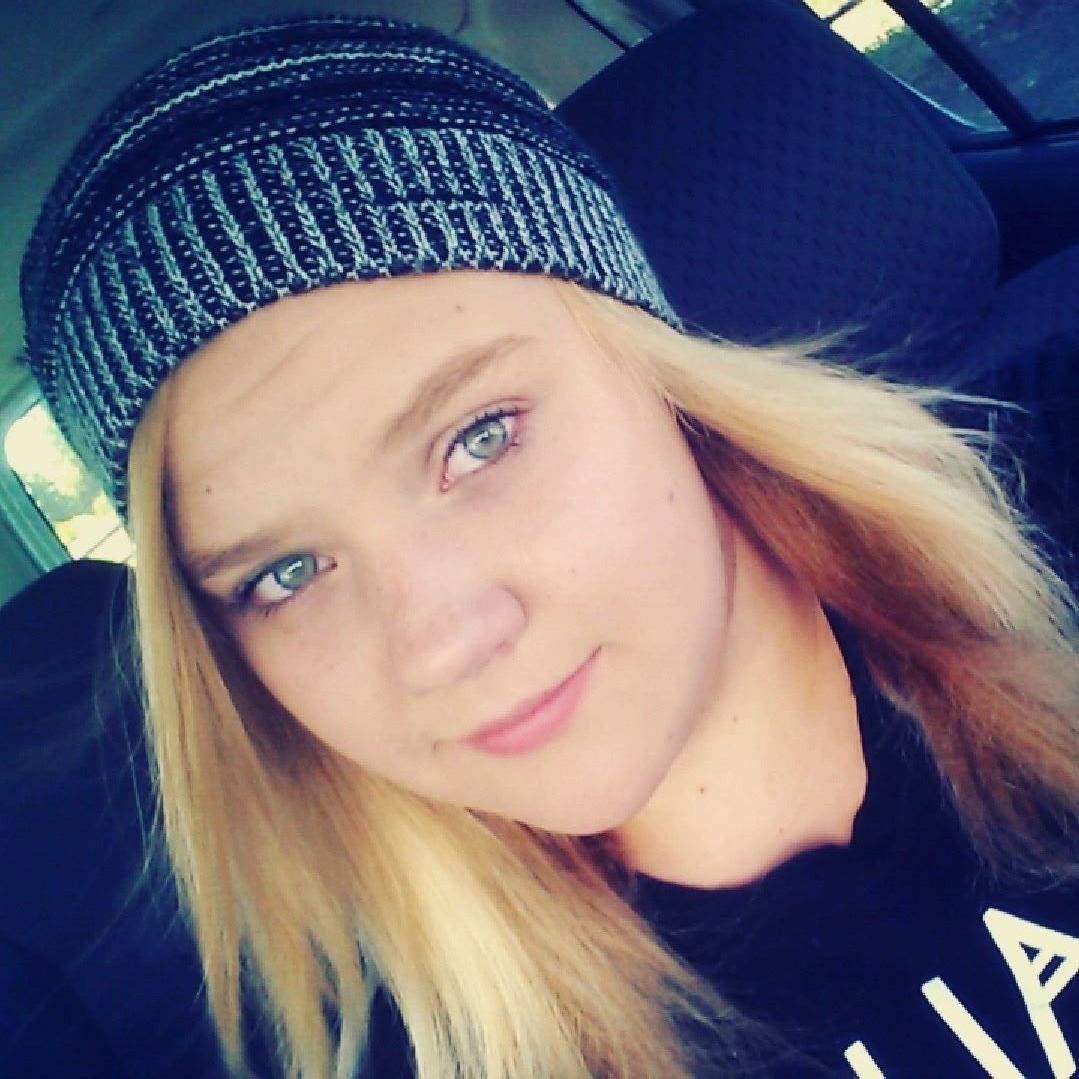 December 2, 2000 – May 6, 2017
Our beautiful Jchandra (Jelly) Riana Brown gained her wings far too soon on May 6th, 2017.
She was born Dec 2nd, 2000 in Twin Falls Idaho. She spent most of her life in the Magic Valley area before moving to Spanish Fork in September 2016. Jelly started her sophomore year at Spanish Fork High School where she was surrounded by many friends. She was known for her vibrant blue hair that matched her vivacious and quirky personality. Our Jelly was one of a kind, she was always the life of the party with a beaming smile on her face. She brought joy and laughter wherever she went. Jchandra was a very enlivened young lady, who loved trying new things. She was involved in cheer, ceramics, volleyball, drama, photography, and was active in young women's. She was a member of the Spanish Fork 16th Ward.
Jelly will be immensely missed by her parents; Sue Bryan (Duke) and Roger Brown (Ruth Ann), her siblings Dustin Lewis (Laura), Jerrett Lewis, Ricky Bryan (Lisa), Kelly Bryan, Roger Brown, Ronnie Brown (Krista), Robbie Brown (Anna), her great grandmother Irene Lewis, and her grandmother Peggy Hansen. Jchandra had many loving aunts, uncles, nephews, nieces, and cousins. She spent many hours making beautiful and lasting memories with her two young nephews and niece, Damon, Devon, and Diamond, whom she loved with all her heart. Her aunts Polly Mejia (Don) and Penny Lewis along with her cousins Kara Crowley (Randy), Suantay, Alexus, little Randy, and Krista Wickham (Brian), Zayley and Zayne were beyond blessed to spend much of the short time they had with Jelly.
Jelly is met with open arms by her loving Great-Grandmother Agee (Dot and Lester); her Great-Grandfather Merill Lewis; her hero - Grandpa Randy Hansen; and older brother Johnny Brown.
No words can express our love! She will be forever in our hearts! Jchandra is embraced by her Heavenly Father until she is reunited with her family.
Funeral services will be held Tuesday May 16th, 2017 at 6:00 PM at the Spanish Fork 16th Ward Chapel, 505 East 900 North, Spanish Fork, Utah 84660.
Family and friends may visit prior to the services from 3:30 - 5:30 PM. Services in Idaho will be held on Saturday, May 20th at 12 PM at the Twin Falls West Stake Center, 667 Harrison Street, Twin Falls, Idaho. Family and friends may visit prior to the services from 9:30 - 11:30 AM. Burial will be at the Twin Falls Cemetery immediately following the service. In lieu of flowers, donations are being accepted in the names of Krista Wickham and Kara Crowley in behalf of Jchandra Brown at any Key Bank. Condolences may be sent to the family at: www.walkerobits.com
To plant a tree in memory of : Brown as a living tribute, please visit Tribute Store.
Obituaries Newsletter
Sign up to get the most recent local obituaries delievered to your inbox.