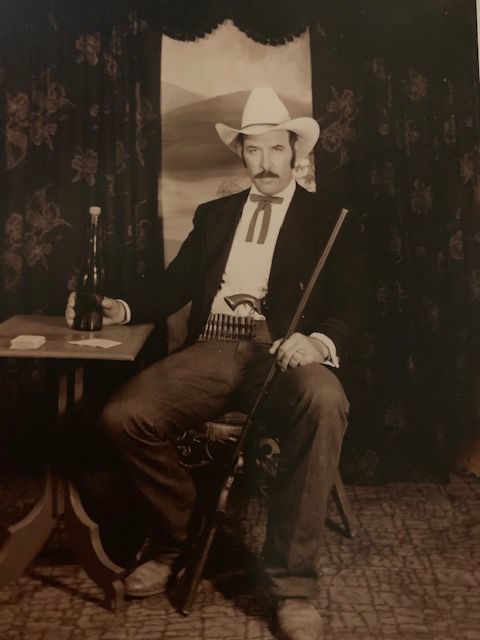 July 26, 1939—July 5, 2019
Andrew Fredrick (Fred) Genzmer, lifelong Rupert resident, amateur historian, and professional pain in the ass, passed away at his home on July 5, 2019.
He had a love of horses, mules, a good dog and his grandchildren. Fred wore many hats throughout his life, but naming them all would be hard although here are a few that we do know. He was a prospector of dead-end roads, a master of card games, dominos, and fireside BS. A back-road connoisseur, four wheeling fool, tinkering extraordinaire, bestower of nicknames (not always nice ones) and the always popular "Do You Know It?" game.
Fred was born in Rupert on July 26, 1939 to Rolla Mae and Irvin Genzmer. His family is listed as one of the original homesteaders of Minidoka County. His Great grandfather Luke Williams was a member of the Idaho State Legislature (1923) for Minidoka County. He attended Minico High School and was part of the first ever graduating class in 1957. After high school he joined the Idaho National Guard where he served three years with the 3rd Recon Squadron, 116th Armed Calvary Regiment. After his time as a Soldier, Fred spent time as logger, cowboyed for the Flat Top Sheep Company, and eventually took over the family farm in Rupert.
In the fall of 1969, Fred and Lorraine were married and together raised six children, multiple grandchildren and were working on their great grandchildren. They were married for 49 years until her death last year in 2018. Together they were involved in starting the Back Country Horseman of Idaho Cache Peak chapter, and founding members of the Helping Hands Freedom trails organization. They rode in and led many wagon trains, raced horses in Idaho, California, Utah and beyond, floated rivers and experienced great adventures.
Fred is survived by his children Pike Genzmer (Brooke), Kenny Bird (Suzie), Wallace Bird (AKA Wood Chuck), Gayle DePell (Fred), Monte Bird (Miriam), Jeanell Adamson (Chris), and his grandchildren and great-grandchildren.
A celebration of his life will be held at 2 p.m. on Monday, July 15, 2019 at the Rupert First United Methodist Church, 605 H Street, Rupert.
A reception to tell stories and enjoy lunch will immediately follow.
To plant a tree in memory of : Genzmer as a living tribute, please visit Tribute Store.
Obituaries Newsletter
Sign up to get the most recent local obituaries delievered to your inbox.