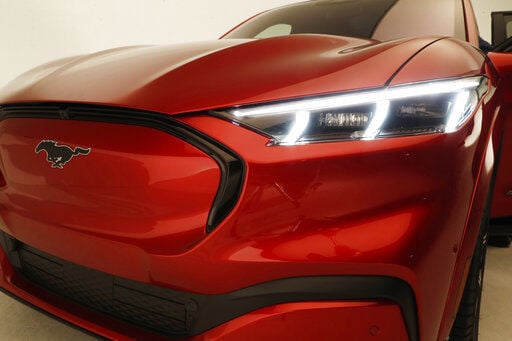 These are two terms I never thought I'd read in the same sentence: "Mustang" and "electric engine."
Ford's newest innovation was officially announced on Sunday. It is called the Mustang Mach-E, but it's an SUV, not a sports car, and has an electric engine.
The model year is 2021, according to the Ford website, and quantities will be limited.
From the perspective of someone who has loved Mustangs my entire life, this is almost like betrayal. This Mustang even has four doors. Eric Rehn, new car manager for Middlekauff Ford, doesn't find that a problem.
"Ferrari is coming out with a four-door model," Rehn said.
Porsche also has four-door versions.
Rehn admitted that when the dealership learned about the new electric car two weeks ago, "It caught us a little off guard that it's called a Mustang."
It's suitable, in his opinion, because the Mach-E's body style is similar to a Mustang.
"The lines are inspired by the Mustang," Rehn said.
The Mach-E's electric engine with rear-wheel drive will have a range of 300 miles, and the GT version — with options — will be able to go from zero to 60 mph in just over three seconds.
In other words, this Mustang will be suitable for city driving and short road trips.
Rehn agreed. "It could be a commuter car," he said.
"Hotels are adding charging stations," Rehn said. There is even a charging station for Tesla vehicles on Canyon Rim in Twin Falls.
"Make no mistake, it's not really a Mustang," Bill Eisinger of Boise posted on the Treasure Valley Mustang and Ford Club Boise Facebook page.
Eisinger's post continued on to compare the technology and specifications to a Tesla.
"I've had Mustangs since the '70s," Eisinger said.
He noted the traditionalists are howling, and there are already petitions circulating that ask Ford not to proceed.
Eisinger, personally, thinks the Mach-E is impressive.
An electrical engineer and past president of the Treasure Valley club, Eisinger guessed the new model needs an SUV-type body to haul the batteries.
He added, "Like it or not, every internal combustion engine will go away." While that won't happen for 20 years or so, he acknowledged the risk Ford is taking.
"It's either brilliant or the stupidest thing they've ever done," Eisinger said.
"Electric cars are here to stay," Rehn said. "Saving money and putting less pollution in the air can't be a bad thing."
Now, I'm all for being environmentally conscious. The fact that I do own a gasoline-powered Mustang doesn't negate that. I drive it as little as possible, and walk when I can.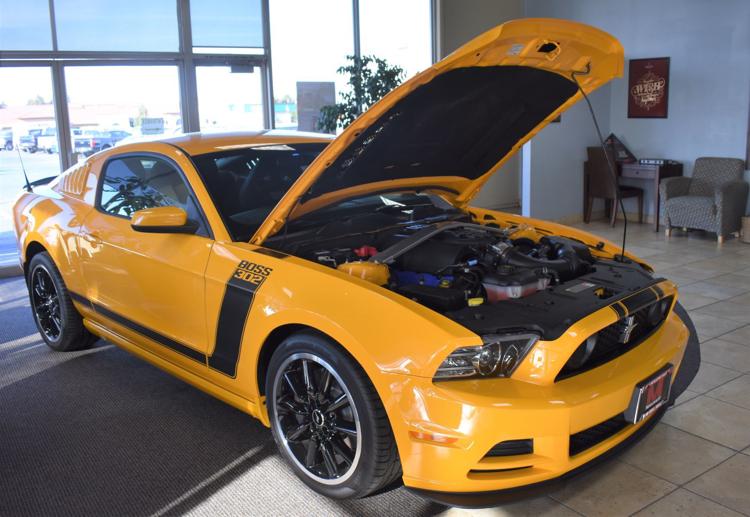 Overall, I guess my beef is that they're calling this new SUV a Mustang at all. They could have found another name for it, I'm thinking. Or, is there no creativity left in the world today?
"Mustang means performance," Rehn said.
Maybe he and I have differing views of performance.
Sad enough that 2019 base-model Mustangs come with a 2.3 liter EcoBoost engine, and to get the 5.2 liter supercharged version costs thousands more.
My version of performance has been taking the Mustang out on a country road, flooring the accelerator and letting the engine roar.
Somehow, I doubt the Mach-E will make much noise at all.
That doesn't seem to bother some folk. Rehn said that, already on Monday, four reservations had been placed for the cars in Twin Falls.
Reservations are being taken now, with the ordering process starting next spring, Rehn said.
While the Mach-E starts at $59,900, the electric engine qualifies for a $7,500 federal tax incentive.
Get local news delivered to your inbox!
Subscribe to our Daily Headlines newsletter.