TWIN FALLS — On the surface, Miss Africa Idaho may look like a typical pageant.
Contestants show off individual talents, wear evening gowns and answer questions from judges. They vie for scholarships and aim to promote causes that are close to their hearts.
But in order to participate, contestants must be either first, second or third generation African women. And unlike other pageants, these participants carry the weight of the countries they left behind. Sashes that read Miss Eritrea, Miss Democratic Republic of Congo and Miss Nigeria come with the responsibility of representing both country and continent, and with educating others about their home countries.
Miss Africa Idaho is not about isolationism. The event, held on Sept. 22, is about education and finding a home wherever you are. The event's slogan could be "The cheapest round trip to Africa."
Judges look for an individual who is driven, carries herself with grace and best represents her home country. Judging criteria includes traditional outfit, talent and on-stage interview. Liyah Babayan, owner of Oh La La Boutique in Twin Falls and a judge in Miss Africa Idaho's first competition, said that clearly presenting a platform is the most important criteria for picking a winner.
"Being a judge was a difficult task because the women in this pageant are all first-place contenders," Babayan said.
Still, there can only be one first-place winner each year. Each of the women represents her individual country, but the winner also represents a continent that comprises 54 countries and 11.7 million square miles – more than three times the land mass of the U.S.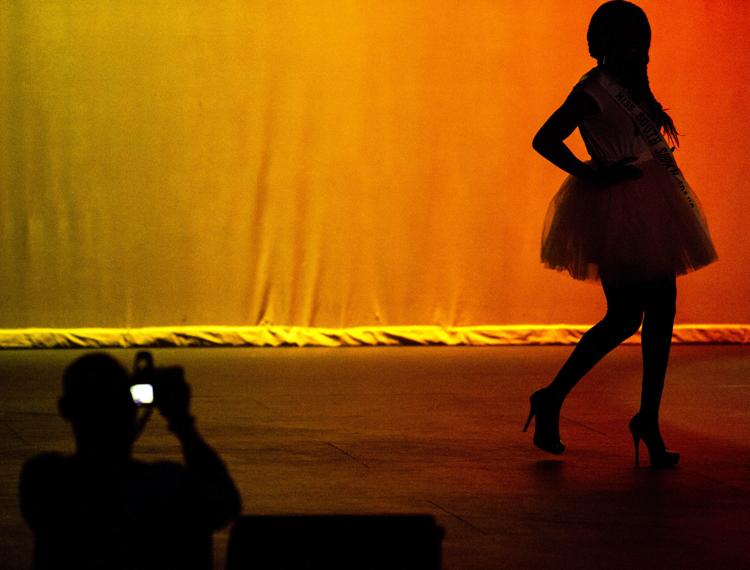 The genesis
Winnie Mwende Katosi Kimeu Christensen was late to an interview. She was running on what she called "Africa Time."
The pace of her home country, Kenya, is perhaps what she misses most. Everyone in America, she said, is in too big of a hurry.
When Christensen, the director of Miss Africa Idaho, walked through the door, she immediately stood out. Her perfectly manicured fingers were outfitted with several rings, and she wore a beaded bracelet adorned with the colors of the Kenyan flag. Her bright orange dress made other colors look dark and gloomy in comparison. Her outfit was outshined only by her wide smile.
"Every moment is a teachable moment," she said, taking on the air of a motivational speaker. "There is a lot of ignorance towards Africa. Barriers are broken with learning. Miss Africa Idaho is an attempt at starting conversations."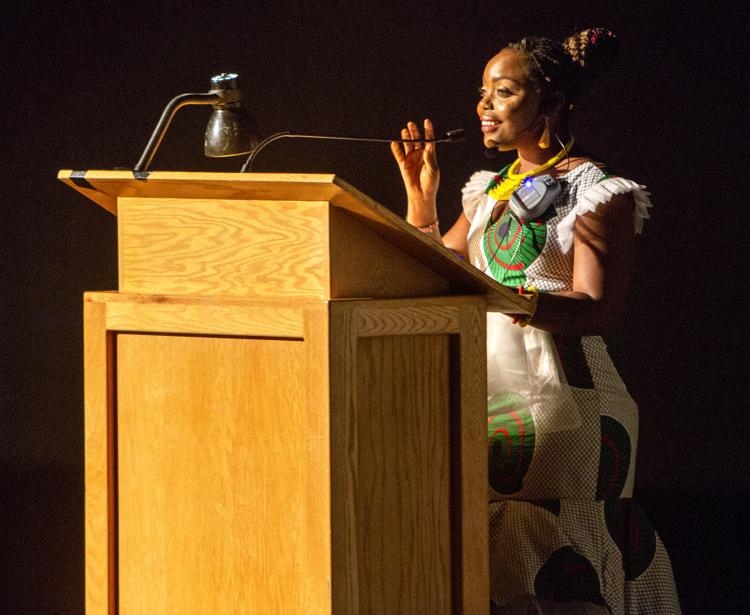 Christensen started Miss Africa Idaho as a way to promote diversity in the community, and the goal is integration without losing identity.
"I ask these girls this: Since this is a chapter in your life, what are you going to say about the Idaho chapter?" she said.
Christensen grew up in Meru, Kenya, and has lived in Idaho for more than 10 years. Her mother was a nurse in Blackfoot and her sister attended Idaho State University. Her father stayed in Kenya to work as a veterinary surgeon.
She now lives in Twin Falls with her husband, Antone, whom she met at Idaho State, and her two sons. They are one of the major reasons she felt compelled to put together the pageant.
"This is their legacy," Christensen said. "They will get asked 'What are you?' since they are mixed. I'm helping them answer that. I am helping them start another conversation."
Something in the water
For the first three years of Miss Africa Idaho, the winner hailed from Pocatello. Christensen said there must be something in the water there.
While it might not be the public water supply in eastern Idaho, each of the women possesses traits that make them stand out among their peers.
Dera Offokaja, Miss Africa Idaho 2017, hopes to one day open a music academy in her home country of Nigeria. She came to the U.S. to study music and bring that dream to fruition. She participated in Miss Africa Idaho to make connections that would further her goal.
"It's important when we see one of our own doing something," Offokaja said. "We don't have to be ashamed of our culture."
Iman Khidr, a first-year contestant and an Idaho resident since 2015, was one of three participants in the 2018 competition who live in the Magic Valley. She auditioned last year too, but there was already a Miss Sudan and each country can be represented only by one contestant. Christensen offered her the chance to represent Egypt since Khidr lived there for a while too, but she was determined to represent her birth country of Sudan.
"It was hard living in Idaho for the first six months," Khidr said. "It was a hard transition. My mom works as a housekeeper. You don't get to see family and friends. It's hard to be here sometimes because there are no Sudanese girls here."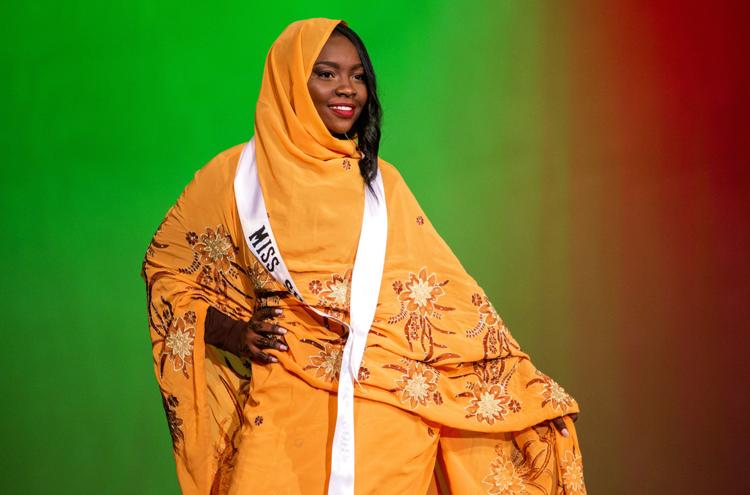 Khidr is studying dental hygiene at the College of Southern Idaho. After seeing her parents struggle to combat prejudices about Muslims, Khidr said she is determined not to have the same struggle.
But she doesn't just want people to know about the struggles in Africa. She also wants people to know about the food from Africa, the dances, the music and art. She wants people to recognize the continent's beauty.
"In Idaho, people don't know about Africa," Khidr said. "Miss Africa is the only time you get to teach people about your country."
Jolie Lupumba, Miss Zambia, was a third-year competitor in Miss Africa Idaho. She plans for this year to be her last, at least for a while, as she focuses on being a student and holding down two jobs.
Lupumba is a refugee from the Democratic Republic of the Congo. When she was 2, her family relocated to Zambia because of the civil war in the Congo. After living in a Zambian refugee camp for 21 years, she moved to Idaho with her parents and her eight siblings, and arrived in Twin Falls in 2015.
Her easy-going attitude belies a bluntness that makes her a consistent source of comedy. For example, she misjudged the age of a certain Times-News reporter, and made sure to tell him about it.
"I thought you were an old man when we spoke on the phone," Lupumba said.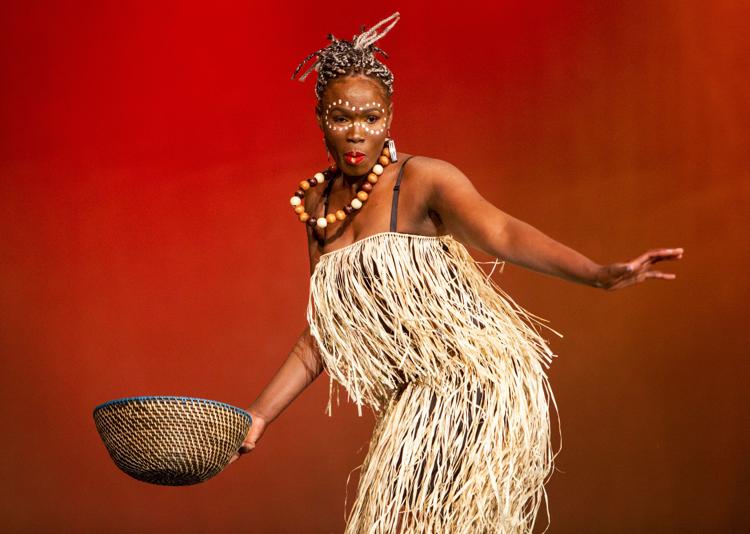 Lupumba is quick to make fun of herself too. She said she's a terrible dancer, which makes learning the pageant's intro dance – the opening segment when everyone dances together to multiple African dances –more of a challenge. In previous pageants, she said she was dubbed "chicken wing" for her unorthodox dancing style.
"It's hard learning these dances. If I'm bad they can just put me in the back," Lupumba said. "Crown or no crown, I just do this for fun."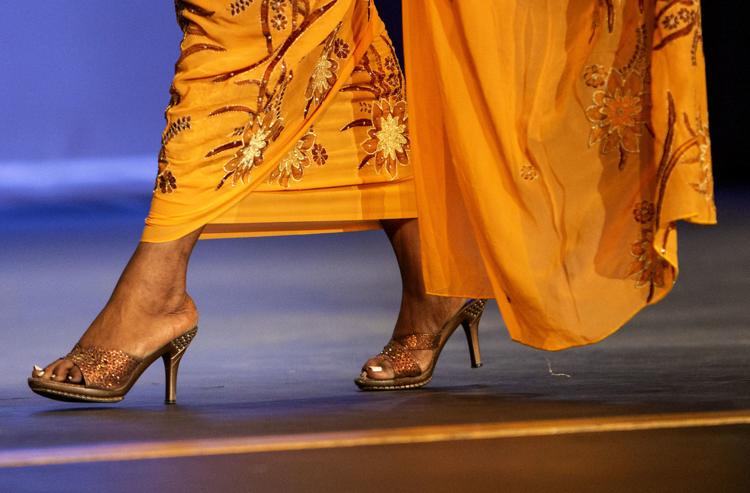 Miss Somalia Bushra Mohammed was born in Yemen to Somalian parents, and moved to Boise when she was 12. She competed in Miss Africa Idaho two years ago, but said fear held her back.
During her audition, Christensen asked her if she could handle the beast again. She smiled and nodded.
Mohammed's platform focused on Islamaphobia. She sought to dispel negative notions about her religion. For fear of what people would think, she said she stopped wearing her headscarf.
"Islamaphobia is an ongoing battle," she said. "I just want people to know that we aren't a threat."
Rehearsal
You have free articles remaining.
The day before the pageant was devoted to community service and rehearsing for the show, including the intro dance and practicing respective talents. The women first filed into the Twin Falls Salvation Army to clean and organize boxes of food.
The service work hit home for Miss Nigeria Barisuka Cookey. Her platform for the pageant included addressing food shortages worldwide. When she was in a refugee camp at 13, she often went days without food. That experience sparked her platform in this year's competition.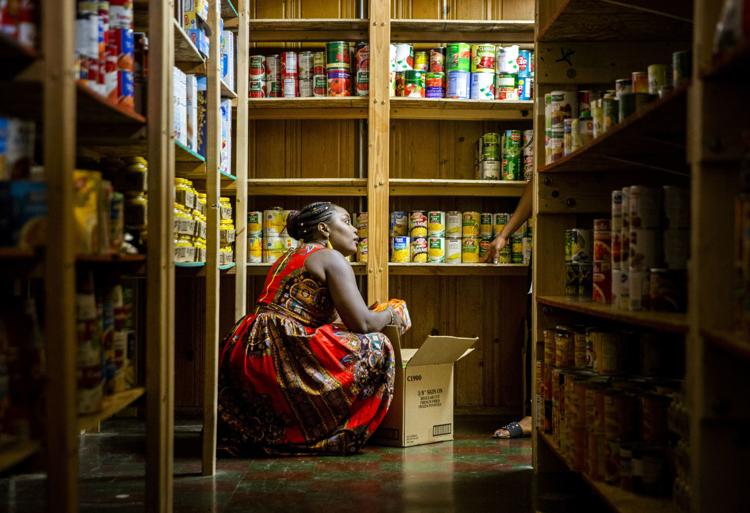 Miss Africa Idaho 2017's 2nd Runner-Up, Bernadette Nyirabariyanga, didn't participate in this year's pageant. Instead, she helped the contestants in the days leading up to the competition. Christensen approached her to see if she would help, and it was an easy decision for Nyirabariyanga. She decided she could show by example that Miss Africa Idaho is not just about glory. It's also about sisterhood.
Nyirabariyanga came to Twin Falls from Rwanda when she was 5. Holding the title, she said, gives contestants an opportunity to learn about themselves and to be a role model for young Africans statewide.
"This showcases the beauty of African women, the strength in what we do. We put our heart and soul into what we do," Nyirabariyanga said. "When people see this, I want them to see strong, independent women."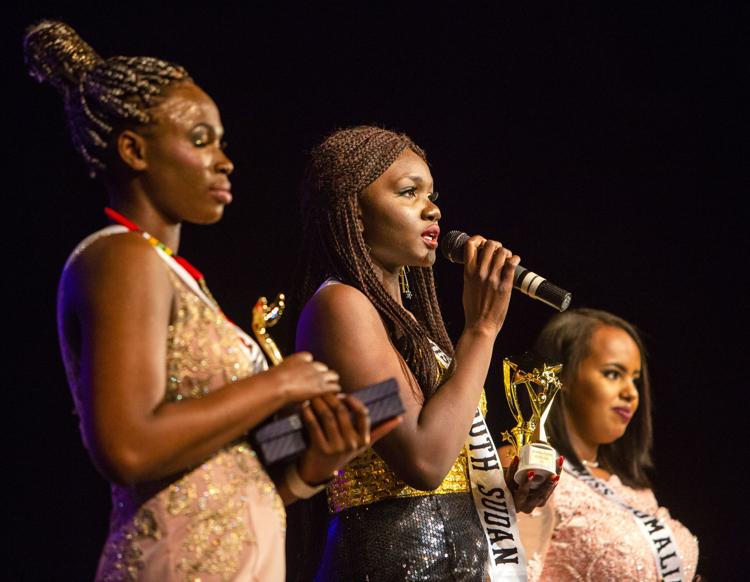 When the women wrapped up their community service, they headed over to the John Roper Auditorium at Twin Falls High School, where they practiced the intro dance. While they relentlessly practiced the moves, some past contestants offered light-hearted heckling from the audience.
"I'm holding my baby and I could dance better than that," said Miss Ghana Idaho 2014.
After a break to practice their on-stage interviews, the contestants shuffled back into place for more practice. It was 9 p.m., and they were scheduled to rehearse for another two hours. There was still work to be done.
Miss Africa Idaho
At 6:20 p.m., Miss Africa Idaho 2018 still hadn't started. It was slated to begin at 6 p.m., but some in the auditorium said the pageant was still running on Africa time.
But there was not much scrambling around. The contestants were certainly nervous, but the mood in the auditorium was relaxed.
When the lights finally dimmed, seven girls ran onstage. A yellow, orange and green backdrop shined as they began to dance.
The contestants, dressed in similar outfits, had their backs to the audience. They raised one arm and bobbed their hips before turning around. In unison, they stomped their bare feet on the ground.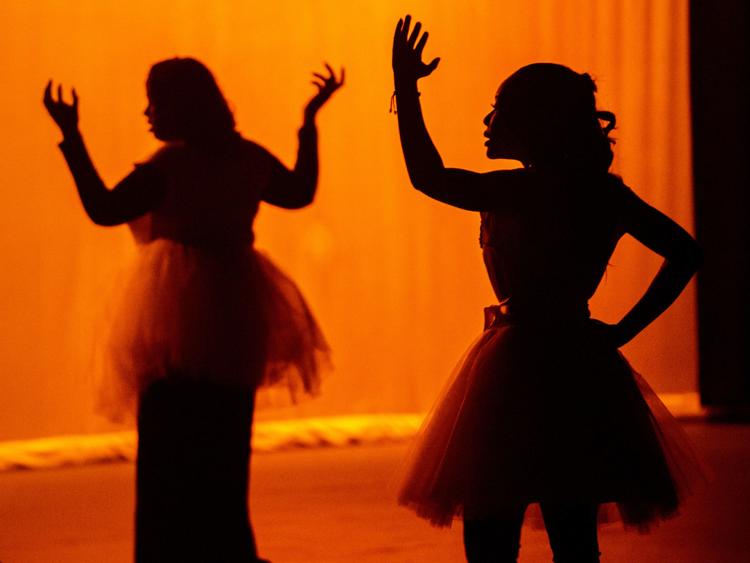 Lupumba was tucked in the back row. Despite her claims of being a bad dancer, she rivaled the rest of the contestants – though she did make extra use of her elbows. But she danced with a hearty smile.
After the dance, the women scurried backstage to change their wardrobes. One by one, they reemerged wearing traditional outfits. Each contestant peered into the audience and stated their name and a fact about their home country. After hours of rehearsals, they had no problem staring down the audience with a confident edge.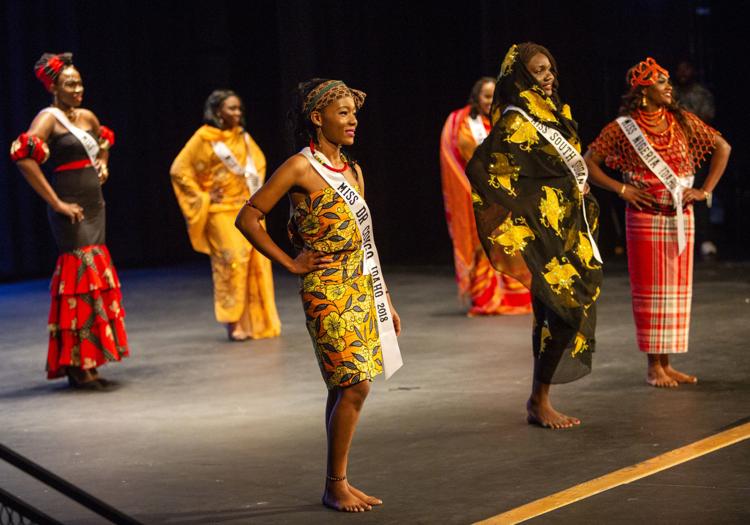 For her talent, Khidr performed a Sudanese dance that women perform for female friends before a wedding.
Mohammed turned to the audience and said, "As-Salaam-Alaikum," Arabic for peace be unto you.
The crowd responded "Wa-Alaikum-Salaam": and unto you peace.
She recited the Amal Ahmed Albaz poem titled "My Name Is Islam," with an intensity that captivated the audience.
"Let me introduce myself," she said. "My name is Islam. The root word of peace – salam, or even salema – meaning submission. Which, to a Muslim, is like his tuition. It's his ticket in."
When the women walked onstage in their evening gowns, it signaled that the pageant was almost over. In all, it lasted nearly three hours.
After the evening gown portion, the judges went into a separate room. They considered each of the criteria, including public service, country expertise, on-stage interview and the myriad outfits they wore throughout the pageant.
When the judges returned, they gave out several awards, ensuring that each woman received some kind of recognition.
Eventually, the field was narrowed to three potential winners: Lupumba, Mohammed and Miss South Sudan Akon Tong.
Tong was awarded second runner-up, and Lupumba and Mohammed turned to each other and held hands. Time slowed down and hearts raced. The audience fell silent as both women closed their eyes waiting for the announcement.
First runner-up: Jolie Lupumba.
After nerves had led to shorting herself two years ago, Mohammed was 2018's champion.
Offokaja, the pageant's 2017 winner, placed the crown on Mohammed's head. The women hugged, and with tears welling in her eyes, Mohammed turned to applaud the crowd.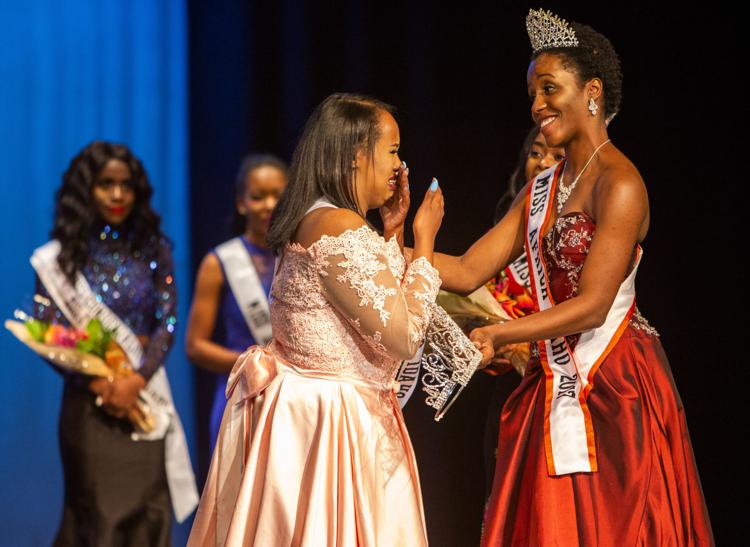 Pride
Christensen said this year's show was one of the smoothest yet. She's already turned her attention toward Miss Africa Idaho 2019. She hopes to have more contestants and more businesses involved next year.
"We are divided right now. I want to keep putting this event on because it's not about separating or segregation. I want to keep educating people," Christensen said. "I want to do good because that positive energy will come back to you."
When the dust had settled and sufficient time had passed, a period of reflection set in for many of the contestants in Miss Africa Idaho 2018.
Lupumba said for the first time since she started doing the pageant, she felt calm. She was ready to take a step back from the pageant lifestyle and focus on her work and her studies.
When asked how she thought she fared at the pageant, she said, simply, "I think it went alright." She paused. "When I was in the top three, I thought something must've gone wrong."
Khidr said the experience was good, but there was a tinge of disappointment. Despite the sisterhood that is developed, some contention is inevitable. Everyone wants to win, and representing an entire country adds extra pressure.
It's still a competition, and not everyone can win. Still, in Miss Africa Idaho, everyone walks away a queen.
"I was proud of the way that I represented my country," Khidr said. "I didn't need to win. I needed people to know about my country. I'm Miss Sudan, and that's what matters."