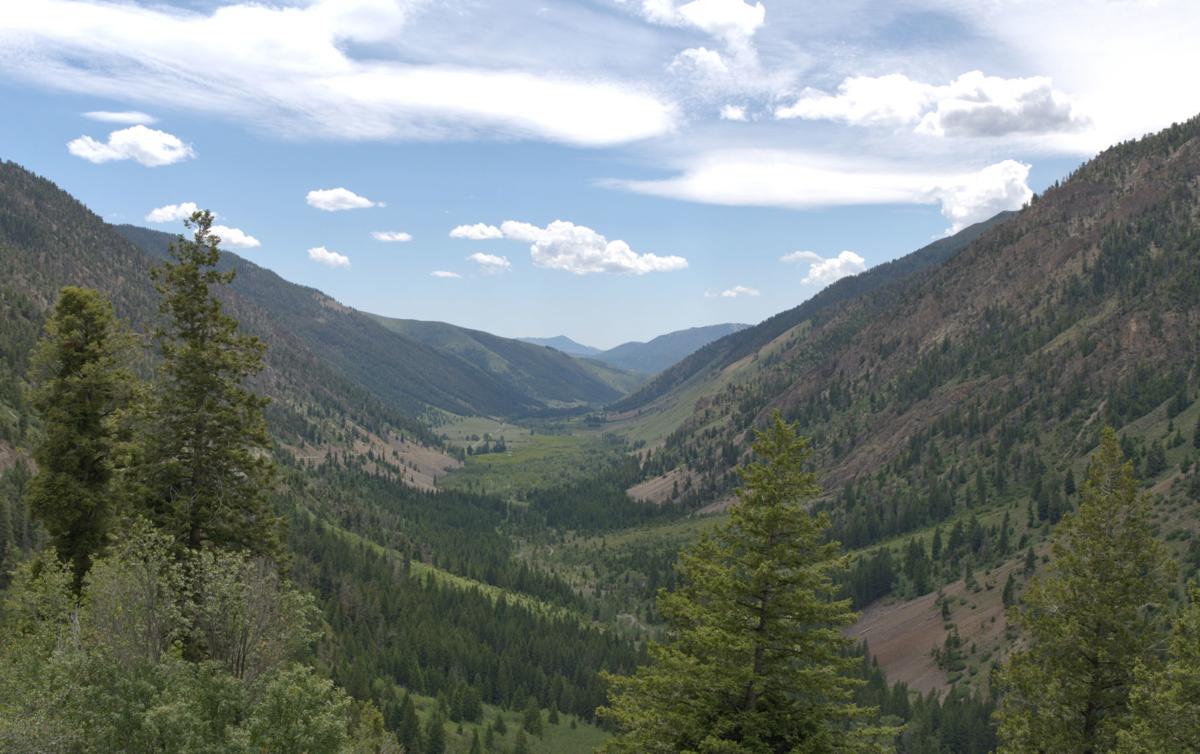 KETCHUM — Lava Lake Land and Livestock, a sheep ranching company, has permanently retired grazing on 88,000 acres of public land in the Sawtooth and Salmon-Challis national forests.
The Hailey-based Sagebrush Habitat Conservation Fund, which works with ranchers to voluntarily retire public land grazing permits, and Lava Lake announced on July 3 the permanent retirement of the four grazing permits northeast of Ketchum.
"It seemed to be the right time to do it," Lava Lake Land and Livestock President Brian Bean said. Lava Lake ranches across roughly 900,000 acres in south-central Idaho and has received several awards for land stewardship and conservation.
The retirement was made possible by Idaho Republican Rep. Mike Simpson's 2015 Sawtooth National Recreation Area and Jerry Peak Wilderness Additions Act. That legislation established a system that enables ranchers to voluntarily retire their U.S. Forest Service or Bureau of Land Management grazing permits within the Boulder White Clouds Grazing Area.
Other grazing allotments in the area, including some in the Cecil D. Andrus-White Clouds Wilderness, have already been retired.
Jon Marvel, vice president of the Sagebrush Habitat Conservation Fund, said retiring the four grazing allotments, parts of which border and overlap the Hemingway-Boulders Wilderness and Jim McClure-Jerry Peak Wilderness, is a big conservation win. He said this retirement will benefit Rocky Mountain bighorn sheep, Lost River whitefish, Wood River sculpin and other species.
"The habitat for wildlife and native fish will become much better," said Marvel, who founded Western Watersheds Project and fiercely opposes grazing on public lands. "We won't have the impacts of domestic sheep anymore."
Bean said there are a few reasons for retiring the Forest Service permits, in addition to protecting sensitive lands.
For one, Simpson's 2015 legislation established a clear method for retiring the permits and it made clear federal agencies' obligation to honor retirements. Plus, Lava Lake had been understocking the allotments and it had become somewhat difficult to keep as many sheep on the land as the Forest Service required.
On top of that, there was a possibility the permits could have gone away at some point in the future, Bean said. In 2010, the Forest Service issued a decision for the Payette National Forest (northwest of Lava Lake's allotments) which reduced domestic sheep grazing and cancelled some permits in order to protect bighorn sheep. When domestic sheep interact with bighorns they often pass on diseases, like pneumonia, which can devastate wild herds.
The Payette decision and recent federal changes have "elevated the risk of forfeiture" for some of Lava Lake's sheep grazing permits given that there are bighorn sheep in the East Fork of the Salmon River area, not too far away from the four newly retired allotments, Bean said. As far as he knows, his sheep have never come into contact with bighorns.
"The regulatory environment in which we were operating also has evolved," he said. "We wanted to make sure that we would be in a position to involve ourselves in an orderly process, rather than run the risk of ultimately being subjected to a forced closure."
These four allotments northeast of Ketchum provide excellent habitat for bighorns, Marvel said. There have been occasional bighorn sightings in two of the four allotments.
"Removing the domestic sheep will enable the recovery of bighorns in these areas, because it removes a disease vector for which bighorns have no immunity," Marvel said.
Marvel said he hopes to see more public lands grazing permits voluntarily retired, not only in south-central Idaho, but throughout the Mountain West. He said he'd like to see the provision in Simpson's 2015 bill applied to grazing allotments elsewhere.
"It's a great outcome and a benefit for everybody," he said. "We can never recover (wild) sheep unless we enable domestic sheep grazing to end permanently."