TWIN FALLS — After nearly five hours of public comment Monday, Twin Falls City Council chose not to enact a mask mandate.
"My takeaway this evening, and frankly my review of the proposed ordinance, is I don't think the ordinance helps us get to the goal (of slowing the spread of the virus)," Twin Falls City Councilman Shawn Barigar said.
Barigar made a motion to table the ordinance a bit before 10 p.m. after dozens of people had spoken in opposition to the proposed mandate. Only councilman Craig Hawkins voted against tabling the proposal.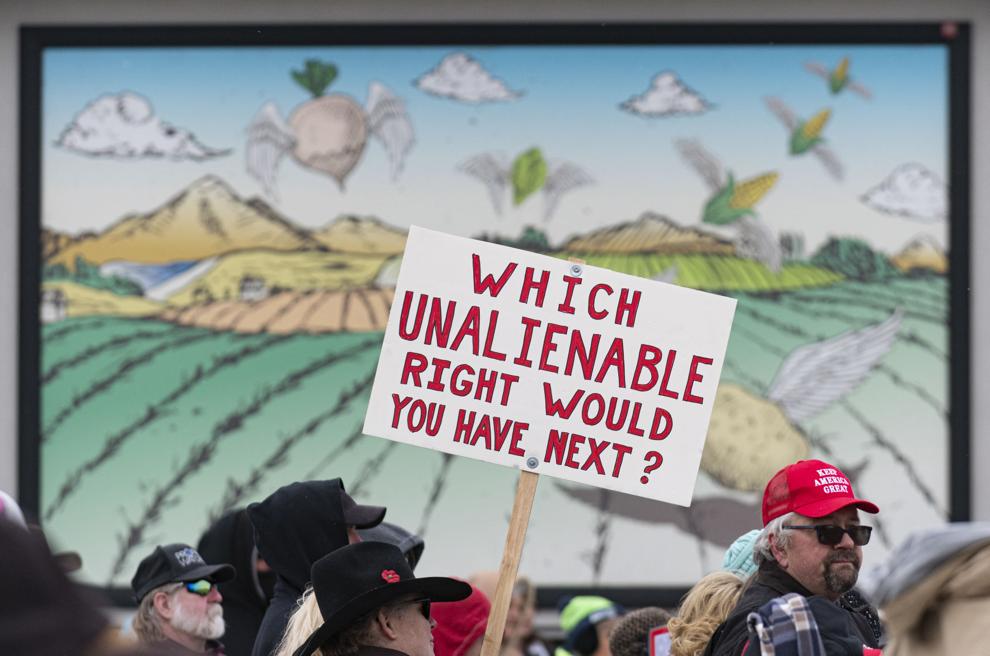 The decision not to enact a mandate comes at a time when Magic Valley hospitals are both overwhelmed with COVID-19 patients and critically short on staffing. St. Luke's Magic Valley Medical Center has closed to admissions twice in the last 10 days, diverting patients elsewhere. Rampant community spread of COVID-19 in the Magic Valley has led to many healthcare workers getting sick, forcing healthy staff to work more overtime and extra shifts. Local hospital leaders say healthcare workers are exhausted and the current stress levels are unsustainable.
Magic Valley hospital leaders and workers have previously called for mask mandates, most emphatically since October's case surge, but those pleas have been ignored by the South Central Public Health District board and the vast majority of local governments. Twin Falls would have been the first Magic Valley city outside of Blaine and Camas counties to implement a mandate. Jerome will consider a mask mandate Tuesday.
Several hundred people, organized by outspoken anti-mask advocate Shane Klaas, gathered outside of city hall before the council meeting to protest the mandate proposal. Many of those individuals then attended the meeting in-person, few of them wearing masks.
Doctors, nurses and employees at St. Luke's Magic Valley Medical Center spoke in favor of a mandate, as did some Twin Falls business leaders.
"The death that I am seeing is not like any other death that I have seen before," nurse Megan Marriott said, speaking about the emotional toll COVID-19 is having on Magic Valley healthcare workers. "Nurses are overwhelmed each day."
But outside of the medical community, most people attending the meeting in-person were against a mandate. Few mentioned any concerns about the Twin Falls hospital being full and pausing elective surgeries, cardiac procedures and pediatric care.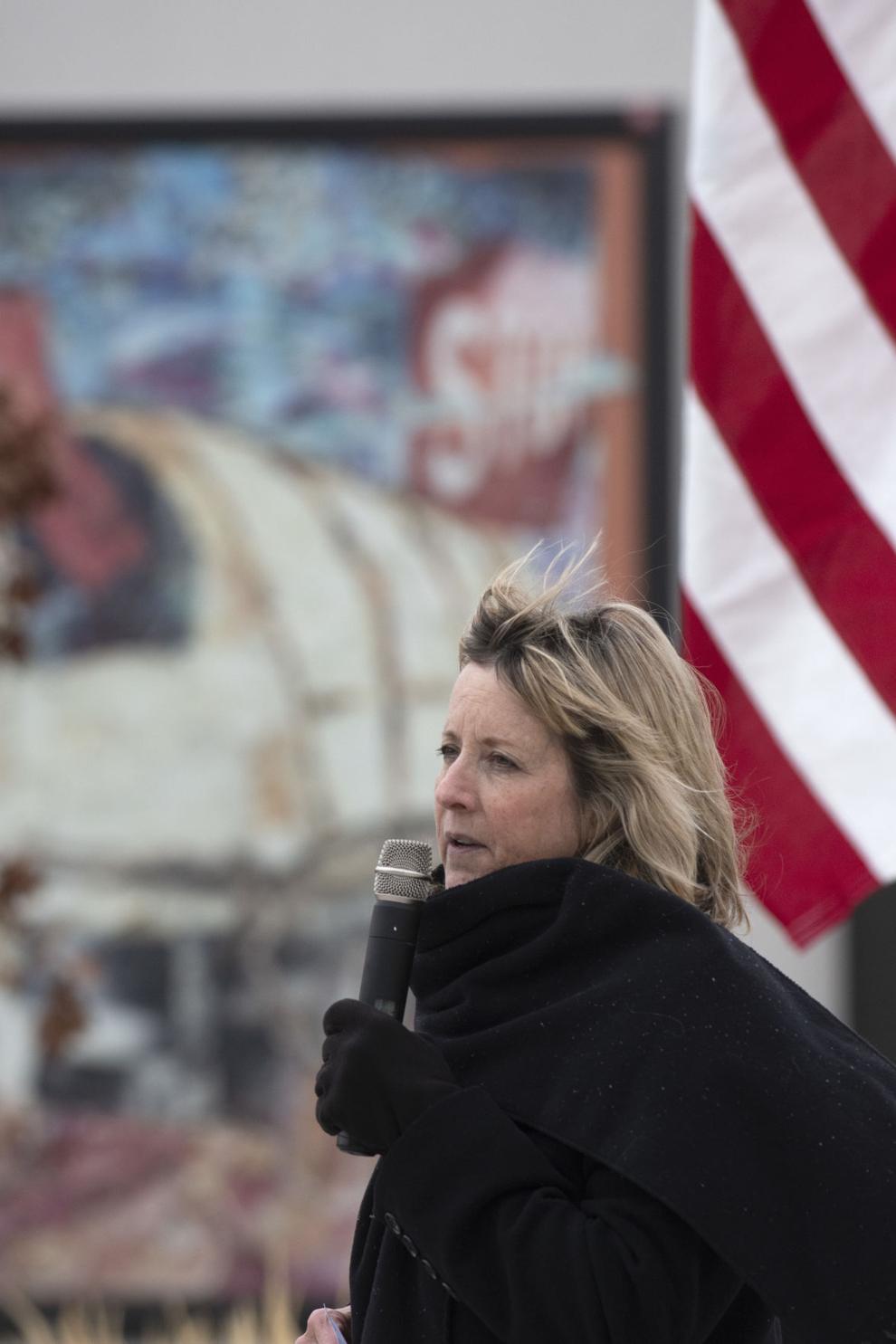 Instead, most focused on how a mask requirement would restrict their personal rights. Several noted they wouldn't comply with a mask law. Many said masks do not slow the spread of COVID-19, called masks unhealthy and said they personally cannot wear a mask for medical reasons. A large percentage of speakers were from Filer and Kimberly and other outlying towns, not Twin Falls.
"This is not about our health, it's about control," said Andrea Chatterton of Kimberly. "This tyranny needs to end now."
Magic Valley doctors have said repeatedly that masks help slow the spread of the virus and do not make people sick. Local doctors have also said masks are safe and only a small number of people cannot wear them for medical reasons.
The meeting itself was held in direct opposition to Gov. Brad Little's stage 3 reopening guidelines, which state that in-person, indoor gatherings must be limited to 50 people or fewer and that social distancing guidelines must be observed.
The City of Twin Falls made no attempt to enforce social distancing or limit in-person attendance to 50 people or fewer. The council chambers seat 216 — only a few of those seats were empty at the start of Monday's meeting. There were also dozens of people gathered outside the chambers in the hallways and overflow room. The vast majority of individuals in attendance did not wear masks. Masks are not required at city hall.
Twin Falls spokesman Josh Palmer said that the council ignored Gov. Little's guidelines because it is "council priority to hear our residents."
Several Twin Falls public government meetings were restricted this spring to exclusively virtual attendance.
Had it been enacted, the mandate, as drafted, would have had 12 exemptions. Children, people eating in restaurants, people participating in religious activities and the hearing impaired are some of the groups that wouldn't have had to wear masks.
The proposed mandate also included exemptions for individuals who say medical conditions prevent them from wearing masks. Those individuals would not have been required to provide any documentation showing evidence of that medical condition.
No Mask Mandates Rally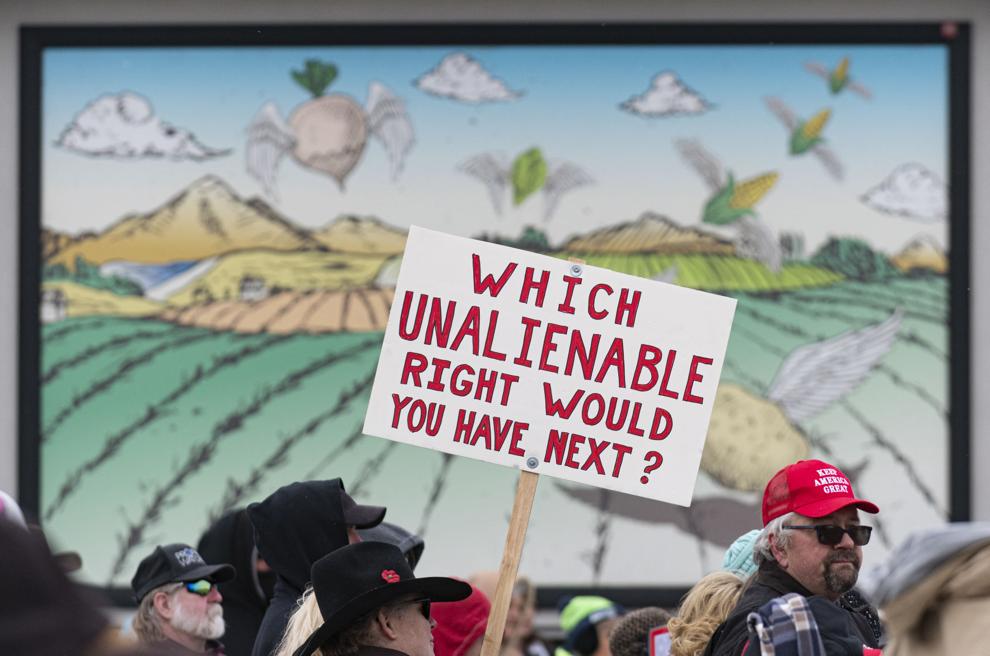 No Mask Mandates Rally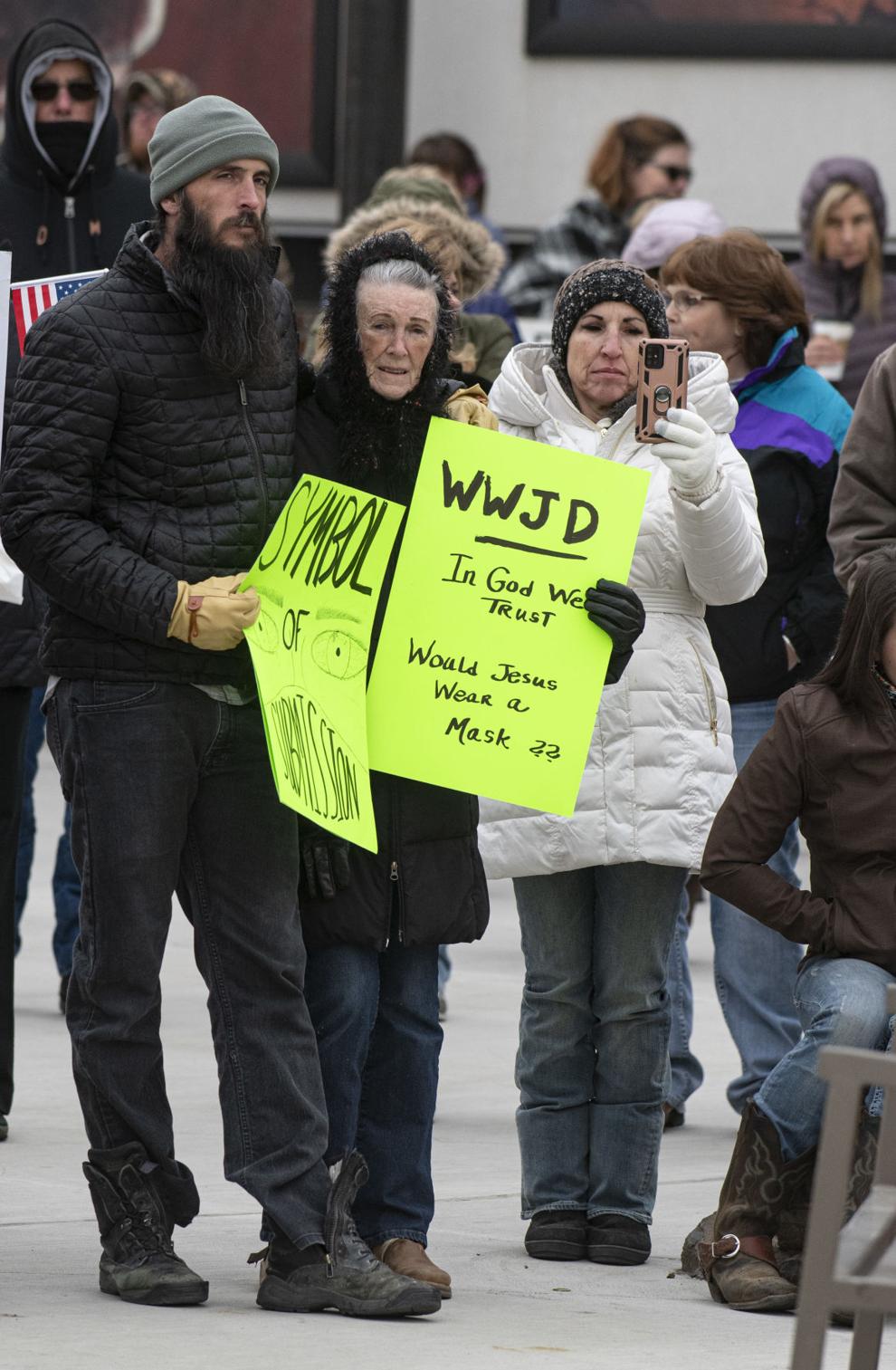 No Mask Mandates Rally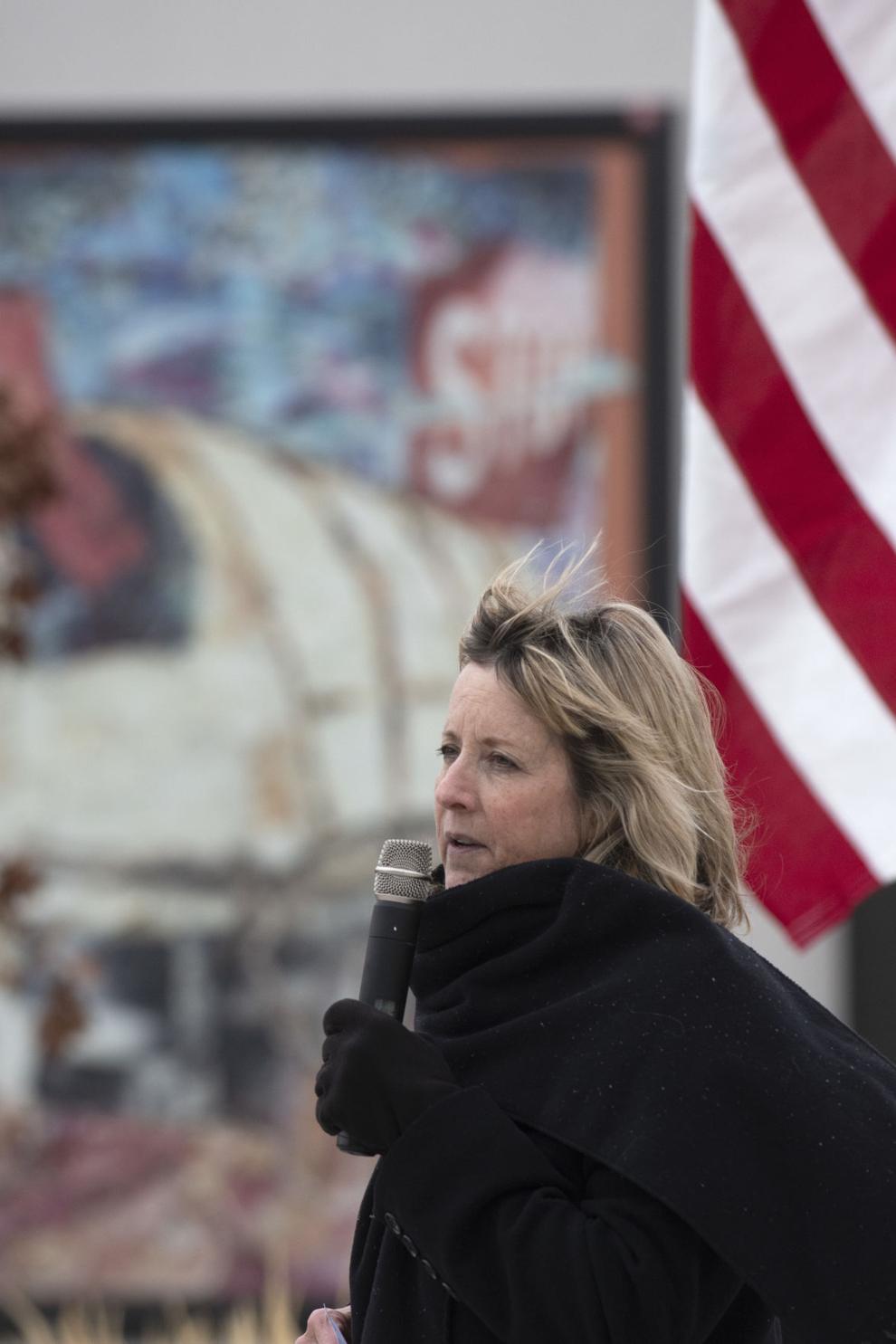 No Mask Mandates Rally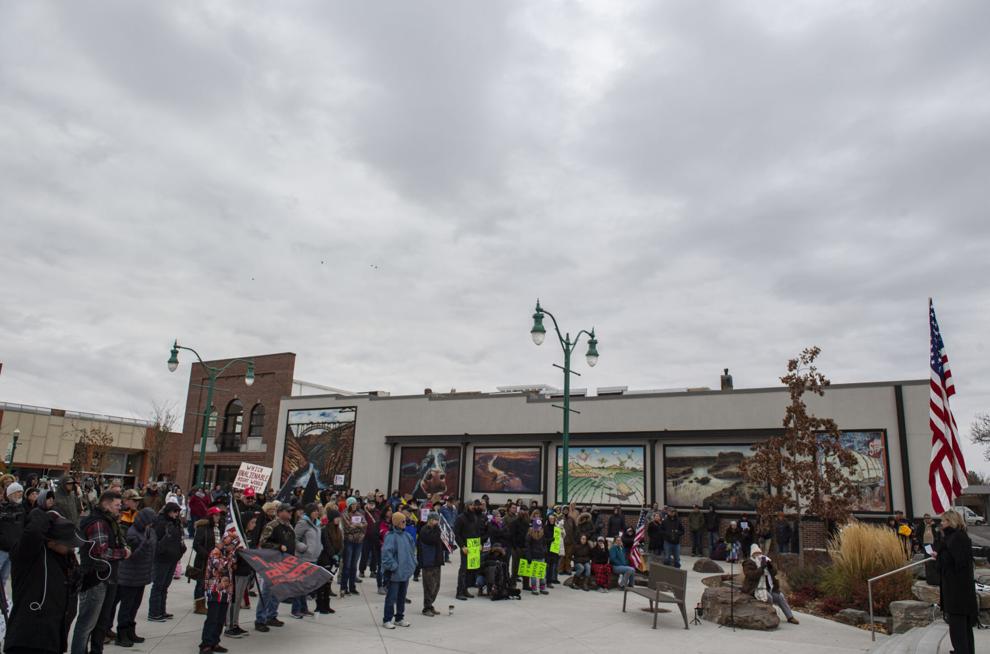 No Mask Mandates Rally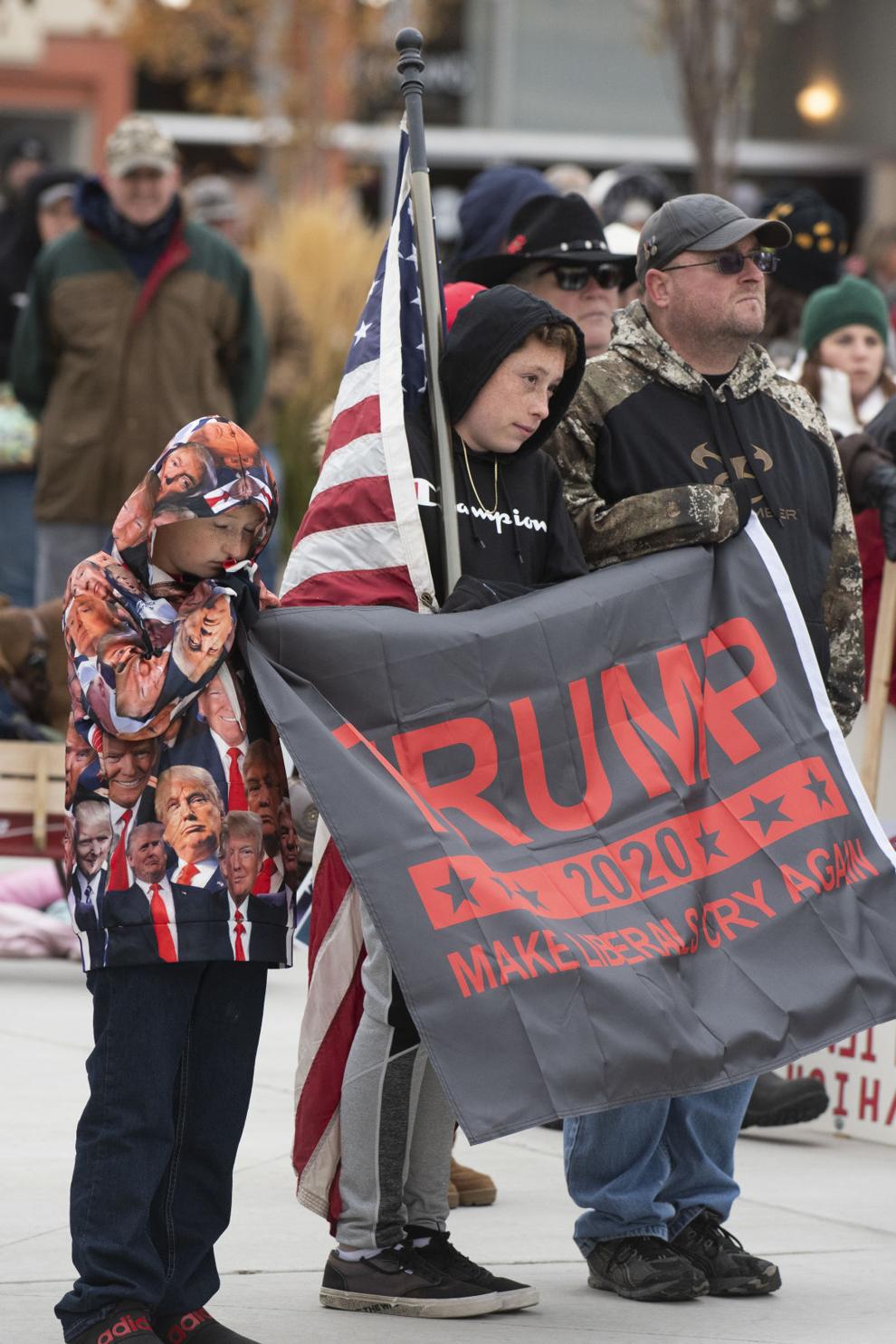 City Council to vote on mask mandate

City Council to vote on mask mandate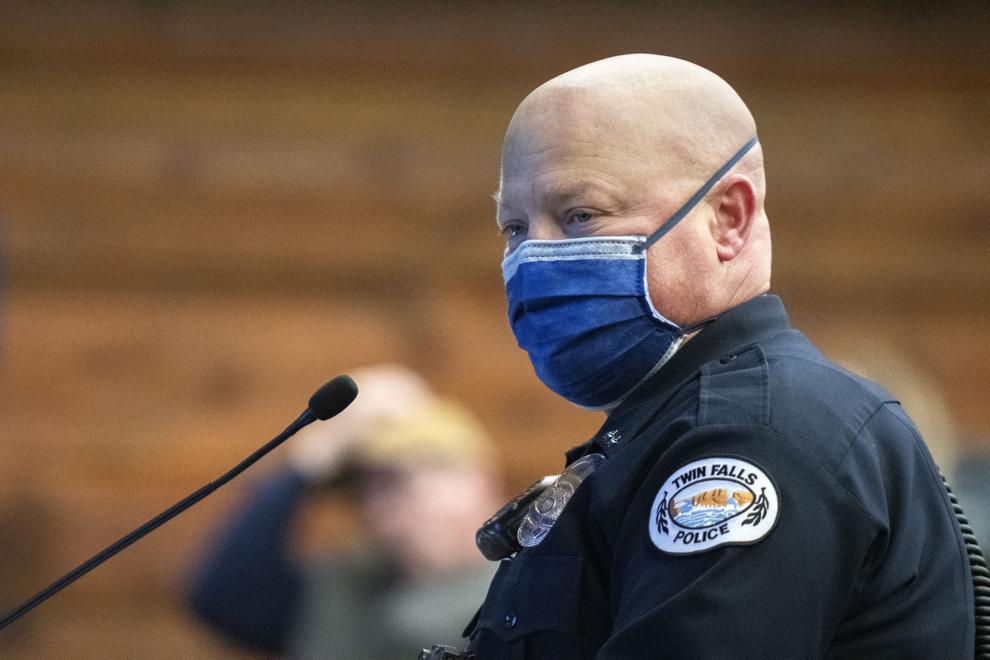 City Council to vote on mask mandate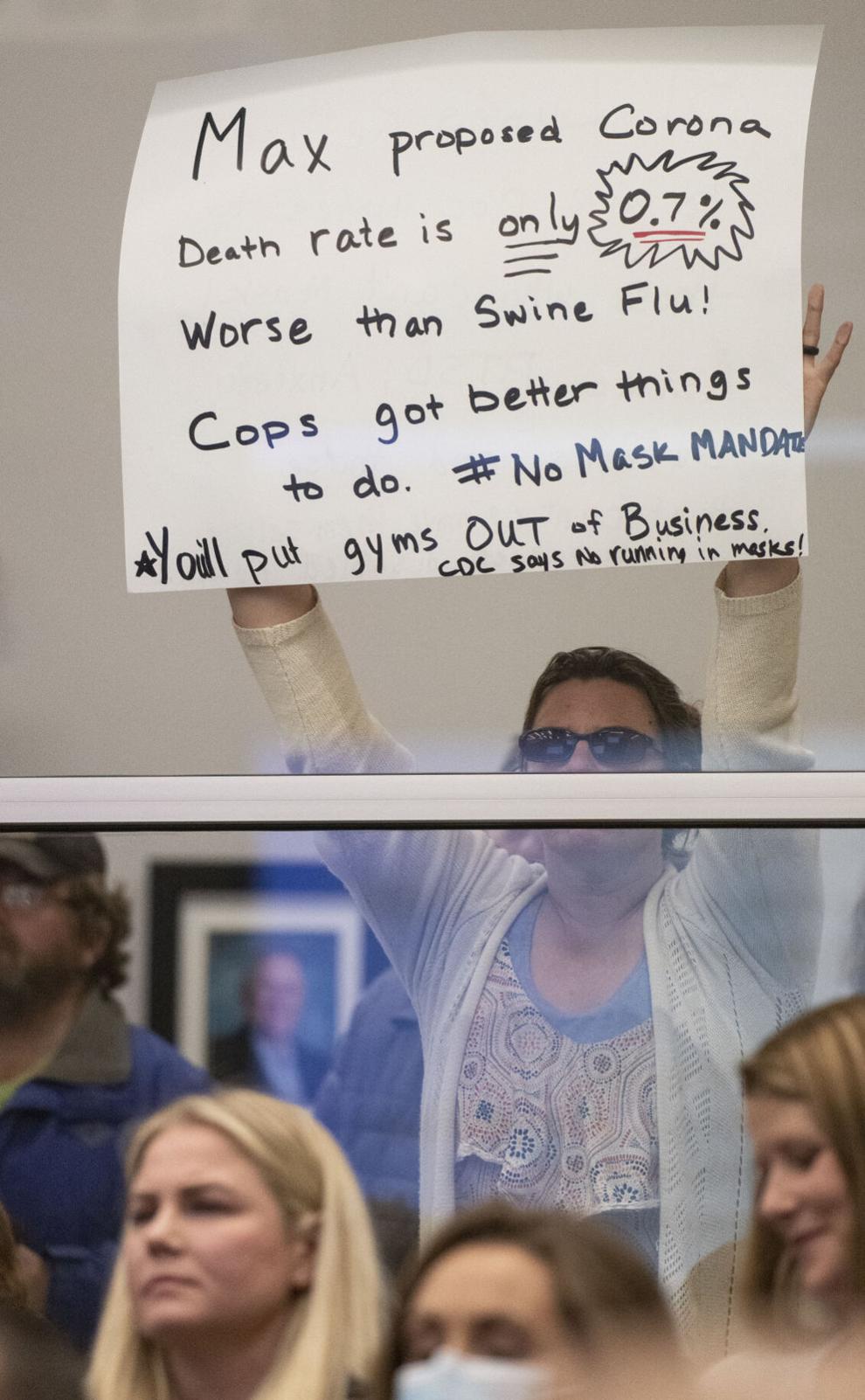 City Council to vote on mask mandate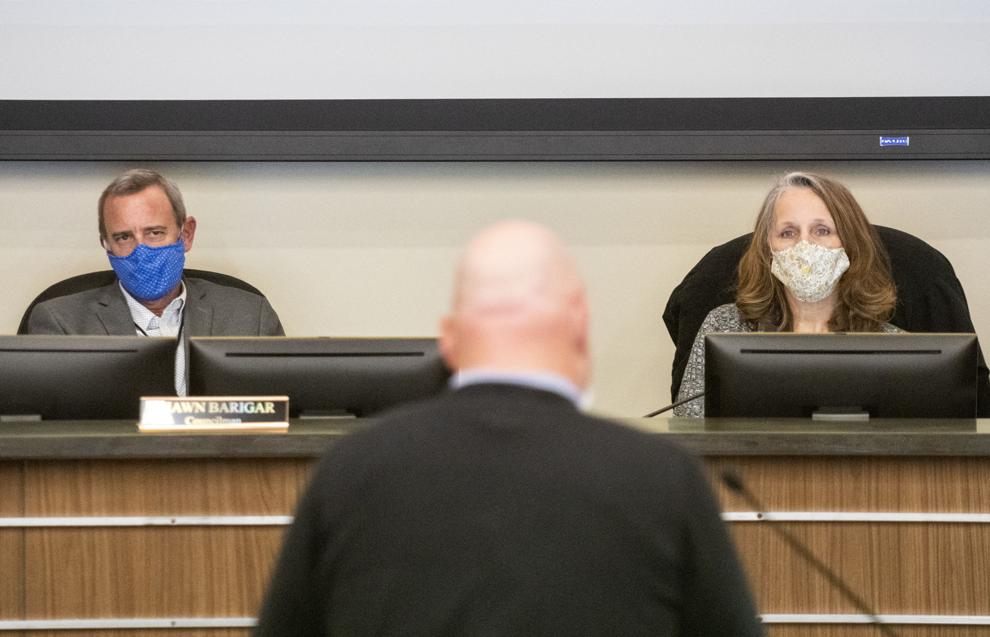 City Council to vote on mask mandate
City Council to vote on mask mandate