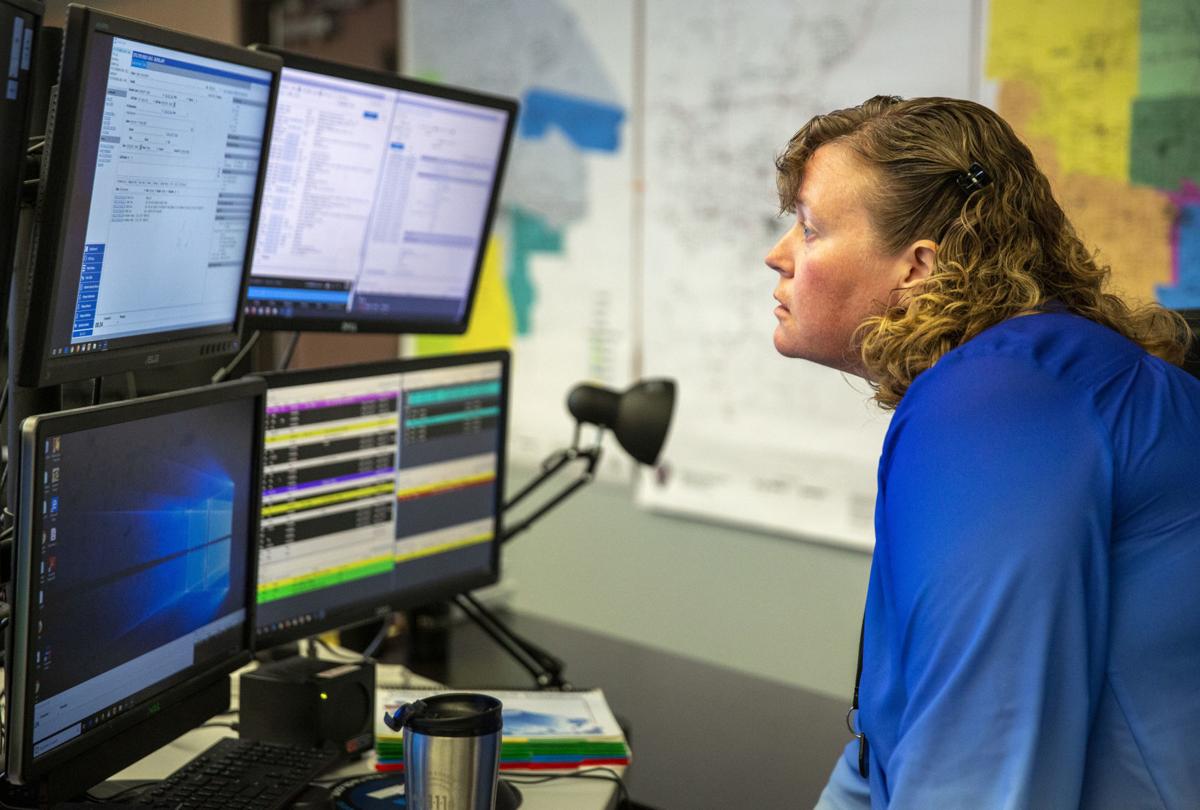 JEROME — The director of Magic Valley's regional emergency dispatch center has left that position after three months.
Rebecca Simpson was hired to take the helm of Southern Idaho Regional Communications in Jerome and started in late July.
"We had a six-month trial period," said Rebecca Wood, Lincoln County commissioner and member of the Joint Powers Board, which oversees SIRCOMM operations.
"At the end of the day, it just didn't work out," said Jack Johnson, Twin Falls County commissioner and Joint Powers Board member.
Simpson resigned in October.
SIRCOMM handles 911 calls and police and fire dispatch for most of the Magic Valley.
As of late October, the director position is again posted on Indeed.com and other internet job boards.
A long-time SIRCOMM supervisor is temporarily serving as director, Johnson said.
Simpson took over at SIRCOMM after Hope Lindsey, the previous director, left in June.
Simpson had served as telecommunications supervisor for Blaine County prior to taking the position at SIRCOMM.
The Joint Powers Board had reviewed a number of applications before extending the job offer to Simpson.
"We liked Rebecca very much," Wood said.
Wood noted that a new SIRCOMM deputy director has been hired and will start in the near future.
"I'm very excited," Wood said. "I think he'll be a great asset."
SIRCOMM has faced a number of challenges over the past few years, including difficulty staffing 911 dispatch positions.
"We were really hoping to get the ship stabilized over there, but it's taking longer than we thought," Johnson said.
Previously, the starting wage for dispatcher positions was $16.74 per hour. That has been raised to $17.41 per hour.
The current job posting for SIRCOMM director lists a salary of $70,000 to $80,000 per year. The director is described as having "full responsibility for the operation of the combined police, fire and emergency medical services dispatch center having additional responsibility to various Public Works and County Disaster Service agencies."
Applications for the position are being accepted until Nov. 15.
Get local news delivered to your inbox!
Subscribe to our Daily Headlines newsletter.