ELKO, Nev. — A Nevada Highway Patrol trooper was shot and killed early March 27 during a confrontation near Ely.
"We are devastated to report that Sgt. Ben Jenkins was killed in the line of duty this morning," Highway Patrol stated. "He had stopped to assist a motorist on US-93 in the White Pine county area and was fatally struck by gunfire."
Jenkins began working for the Highway Patrol in March 2008 as a trooper in Jackpot and was promoted to sergeant in Elko in 2017.
The assailant stole Jenkins' uniform and fled the scene in Jenkins' patrol vehicle, the agency reported. Following a search that lasted several hours, a suspect was found and taken into custody with the assistance of multiple agencies.
Jenkins, 47, was an Elko native who devoted his life to public service and to serving Nevadans.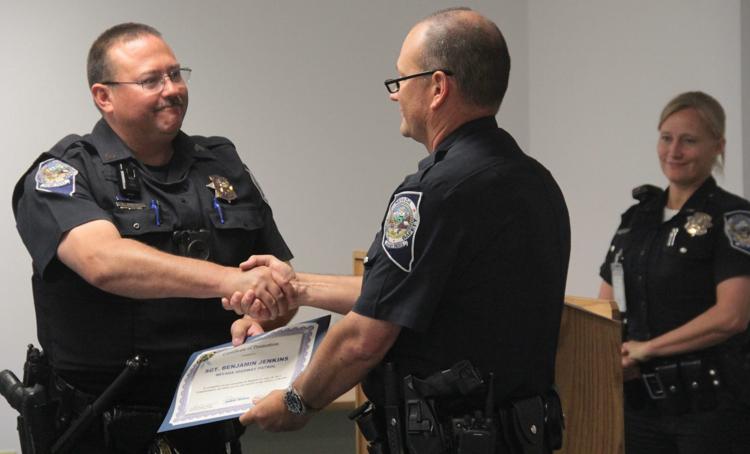 He formerly was a training officer for the Nevada State Fire Marshal Division, a crew supervisor for the Nevada Division of Forestry, assistant fire chief for the Spring Creek Volunteer Fire Department, and a veteran of both the Army National Guard and Air National Guard.
In 2011, Jenkins received the Nevada Department of Public Safety's highest honor, the Gold Medal of Valor, which is presented to officers who perform an extraordinary act of heroism.
He is survived by his wife, his mother, four children and five grandchildren.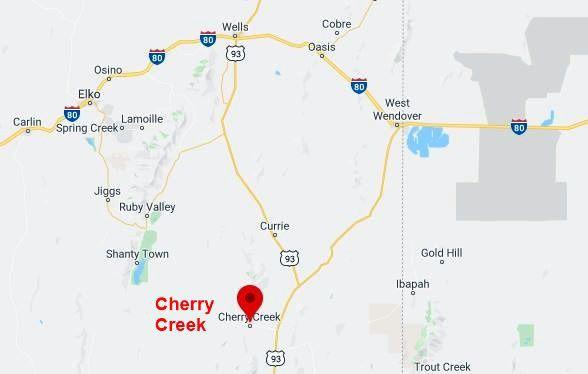 "This is a time of tremendous grief for our agency, his family and our communities," the Highway Patrol said. "A memorial service is pending and that information will be forthcoming at a later date."
The agency identified the suspect in Jenkins' shooting as John Dabritz, 65, of White Pine County, Nevada.
Dabritz left a box containing notes at the White Pine County Courthouse on Tuesday, a county official said.
"The reporting party discovered a box outside their workplace that contained several notes, which they believed to be threatening," a blotter report said Wednesday on the sheriff's office Facebook page. "The letters and box were examined and nothing was found that would be construed as a threat."
According to court records, Dabritz filed a breach-of-contract lawsuit in October against a real estate agent regarding a purchase he had made in Ruth. When he took possession of the property an electrical generator engine was missing, his suit claims.
Dabritz states in his lawsuit that he has "lived off the grid for 30 years and a 'gen set' is essential," and that he needed it to work a mine he had purchased. He estimated its value at $15,000.
The Seventh Judicial District Court in Ely granted a motion on March 6 to stay proceedings in the case pending mediation.
Ely Times reporter Kay Lynn Roberts-McMurray told the AP that Dabritz had attempted Monday to purchase a full-page ad in the newspaper. Roberts-McMurray said she reported to White Pine County sheriff's deputies that he appeared confused.
"Dabritz told her he had spent time in mental health treatment in Las Vegas, that he was a former nuclear scientist, and that he had a flash drive with information about the worldwide spread of new coronavirus," AP reported.
Get local news delivered to your inbox!
Subscribe to our Daily Headlines newsletter.