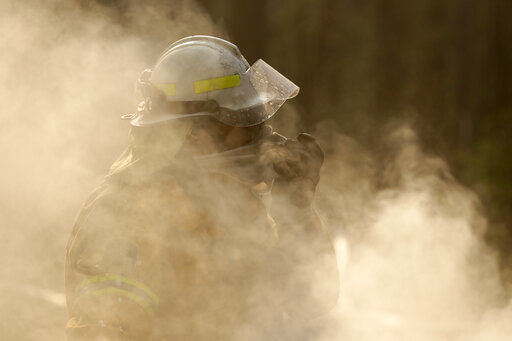 TWIN FALLS — One of the Magic Valley's own is in Australia fighting bushfires that have burned 23,000 square miles on the continent.
Clay Stephens, a safety and training officer for the Bureau of Land Management Twin Falls District, is helping supervise a portion of the fire and directing firefighters as they combat the blaze.
"Our firefighters have skills that are needed over there," said Carrie Bilbao, public affairs specialist for the National Interagency Fire Center in Boise.
There are currently 81 U.S. firefighters helping Australia extinguish massive bushfires which have killed more than a dozen people and millions of animals. The fires have also destroyed more than a thousand homes.
Idaho has sent 13 federal firefighters. There will likely be more Gem State firefighters heading to Australia on Monday.
You have free articles remaining.
The U.S., Australia, New Zealand, Mexico and Canada have an international agreement to assist each other on large fires. Australian and New Zealand firefighters, 138 of them, came to America in 2018 to assist with fires in northern California and the Northwest.
"If we can provide the support, it just helps us all in the long run," Bilbao said.
Bilbao also noted that Idaho firefighters will gain valuable experience during their month in Australia.
"They'll come back with maybe some new ideas and some new techniques," she said.
BLM Twin Falls District spokeswoman Kelsey Brizendine said the district is proud of Stephens stepping up.
"We're always proud of our guys being willing to help and being willing to go out there and do what it takes," Brizendine said. "They're professionals and they're good at their jobs."
Get local news delivered to your inbox!
Subscribe to our Daily Headlines newsletter.