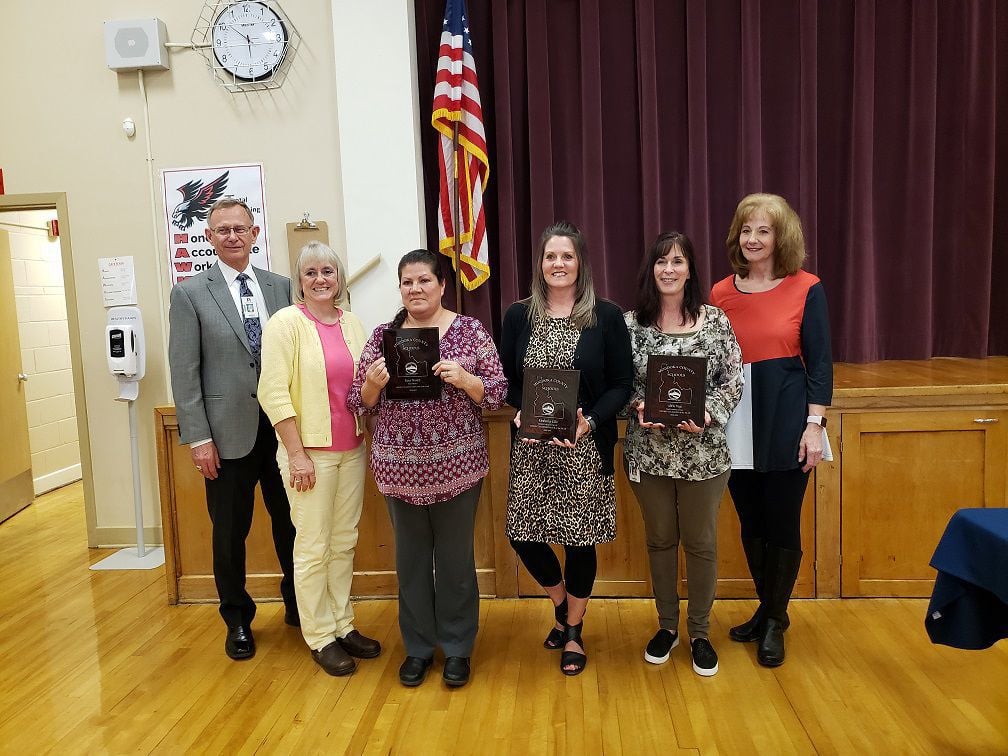 RUPERT — The Minidoka County School District Board of Trustees recently recognized the following Employees of the Year: Rosa Nunez as Classified Employee of the Year, Abbie Vogt as Certified Teacher of the Year and Kimberley Kidd as Administrator of the Year.
Nunez, secretary at West Minico, has been with the district for 30 years. "I always look at the positive side of every situation and try to help teachers, parents and students the best I can and if it's possible," Nunez said in a statement.
Vogt has been a teacher in the district for 33 years. "Every child can be successful. Each year as a teacher, I am blessed to teach a variety of learning and behavioral levels. My goal has always been to teach and reach each and every child," Vogt said in a statement.
Kimberley Kidd has been with the district for 27 years — as a fourth-grade teacher at Acequia, as a teacher and assistant principal at Heyburn Elementary and currently as assistant principal at Minico High School. One of her staff stated that "Mrs. Kidd is a great source of strength to the staff at Minico. Her leadership skills are evident through her actions. She has led by example. She is focused and has the staff and student well-being at the top of her list."
Get local news delivered to your inbox!
Subscribe to our Daily Headlines newsletter.