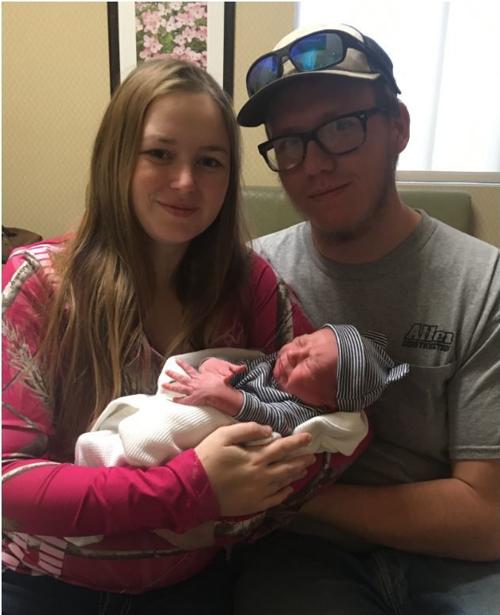 TWIN FALLS — St. Luke's Magic Valley Medical Center welcomed its first baby of 2021 on Friday.
Katie Rose Wallis and Dennis Willis Hudelson, of Twin Falls, welcomed their new boy, Remington Dean Hudelson, to their family.
Wallis said Remington's due date was Jan. 5, but the couple planned for a New Year's baby by having labor induced Thursday.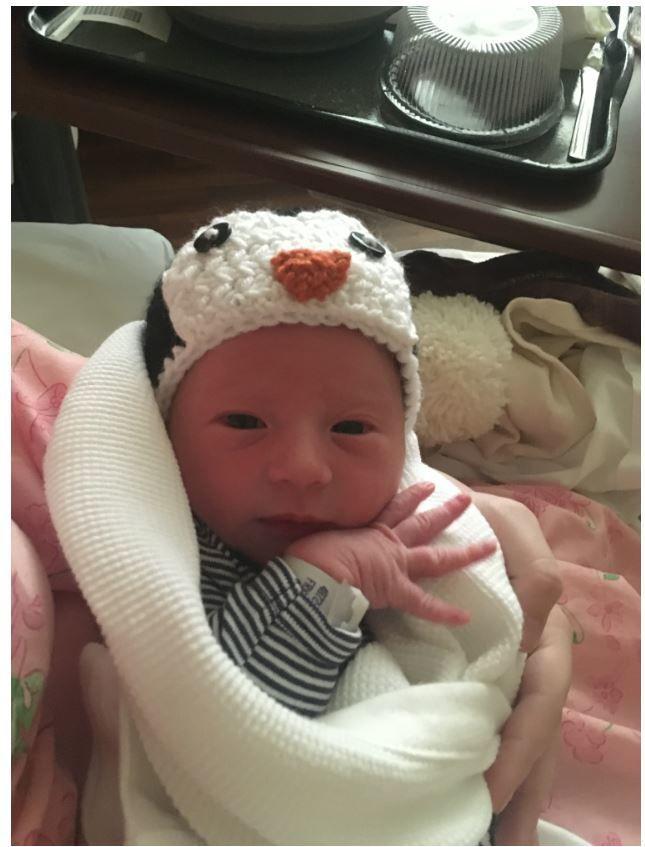 About seven hours later, Remington made his arrival at 1:52 a.m. He weighed in at 6 pounds, 9 ounces and is 18.5 inches long.
He spent much of his first day sleeping, Wallis said.
"Our goal was to have a New Year's baby," she said, but they did not realize everything that entailed until Friday.
He will join his big sister, Emily Rose Hudelson, 11 months old, at home.
Wallis said Emily "somewhat" understands that she has a new baby brother and the couple hopes that the two will grow up with a close bond because of their closeness in age.
"He's adorable and I'm so glad I got a boy," Hudelson said.
The couple said the name Remington was chosen from a list of three names that they liked after their gender reveal celebration and people voted it as the favorite.
The child's middle name, Dean, is Wallis' grandfather's name.
"He was a really easy baby to deliver. It was a somewhat easy labor and a good experience and everyone is healthy," she said.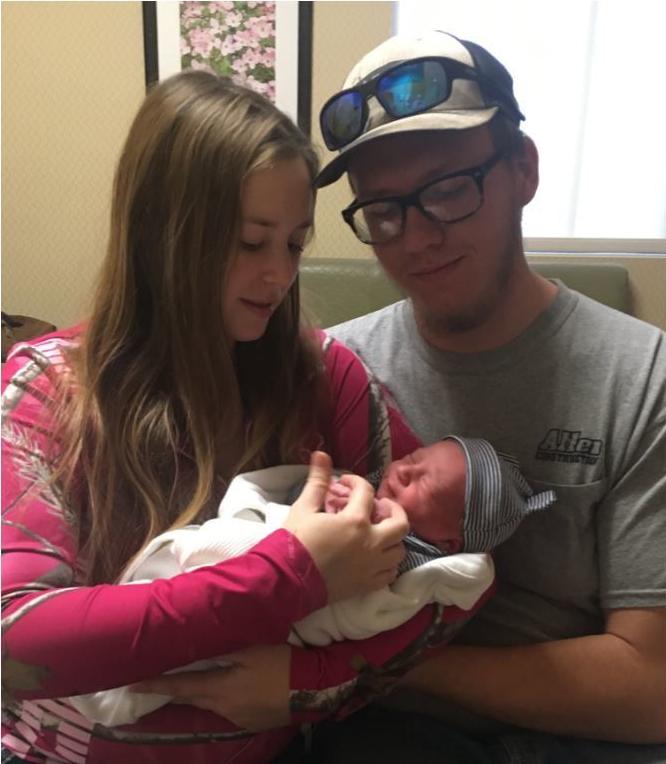 Hudelson said adding a child to their family is a neat way to start another year.
One of the first things the couple will do when they return home, Wallis said, is show Remington off to a few family members.
They will also finish preparing for their new baby with the addition of more diapers and wipes, Hudelson said.