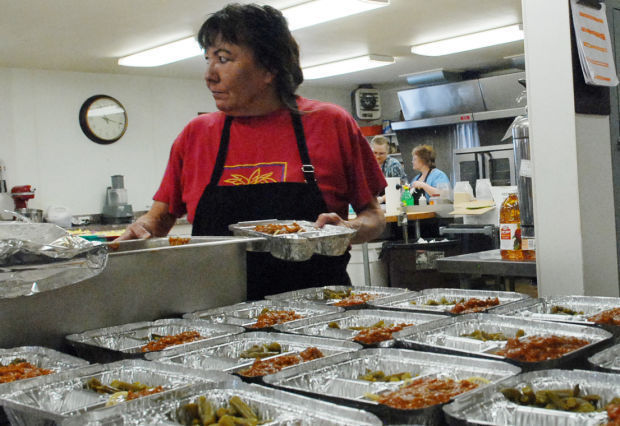 BURLEY — Senior citizens groups are monitoring the latest news on the new coronavirus and preparing to help some of the community's most vulnerable members potentially deal with the resulting disease.
Shawna Wasko, spokeswoman for the College of Southern Idaho Office on Aging, said they are in contact with the public health department and the state's commission on aging and the office is following their guidelines.
"Some senior centers are seeing a drop in numbers," Wasko said.
Penny Schell, director at the Minidoka County Senior Center, said they have expected to see the numbers of people coming to the center dip for a couple of weeks as the virus spread, but so far their numbers have remained steady.
Schell said the seniors were given a presentation last week about the importance of handwashing and limiting physical contact with people.
Top preventative measures to stay healthy, Wasko said, are thorough handwashing, eating and sleeping well and staying hydrated.
Wasko, who also oversees senior center meals across the region, said the office has a plan in case restrictions need to be put into place and they will immediately contact the senior centers and the ombudsman program to implement any new measures.
Most long-term care facilities have their own emergency plans in place, she said.
People who have risk factors, or who care for someone with risk factors, should be extra diligent with handwashing and refrain from visiting the person if they are not feeling well or have recently traveled.
"People have to be smart," Wasko said.
People also need to be aware of a new rash of telephone scams that have emerged in response to the virus, she said. Such scams often target seniors.
Scammers are calling and saying they are from the Centers for Disease Control and Prevention and asking for the person's Social Security number, which should never be given out over the phone.
Complete coverage: What Idahoans need to know about the coronavirus
Looking for local information on the Coronavirus? We've got you covered.
Concerned about COVID-19?
Sign up now to get the most recent coronavirus headlines and other important local and national news sent to your email inbox daily.